Vincent Edwards as Ben Casey
From 1961 until 1966, just about the hottest guy in town (television – wise) was Brooklyn-born Vincent Edwards, the star of a popular series called Ben Casey. A former swimming champion, he even trained to represent the USA at the Olympics before taking on an acting career. His popularity after his TV series saw him land a few good movie roles, but he identified too much with Doctor Casey and this hurt his chances of getting the really quality film roles. He did manage to record a half dozen albums of songs, the first of which, 'Vincent Edwards Sings', spent several weeks in the Top 20 Billboard LP Charts of 1962. And he also performed 'live' to sold-out houses in New York, Las Vegas and Los Angeles. On a negative note, Edwards was a compulsive gambler for many years and sacrificed a good portion of his career to his addiction. To his credit, in his later years both he and his wife attempted to dissuade others from taking up gambling. Pancreatic cancer killed him in 1996 at 67.
Robert J. Wilke
Born to German parents in Cincinnati, Ohio in 1914, Robert J. Wilke eventually became one of the most recognizable faces in low-budget Hollywood westerns, one of those character actors whose name few fans bother to learn. As a teenager he worked as a lifeguard at a Miami hotel until, in 1933-4, he landed a job as a high-diver at the Chicago World's Fair. Beginning as a stuntman in westerns, he was getting small roles as 'heavies' in the 1940s before his big break came with a noticeable role as one of the three bad guys in Gary Cooper's High Noon (1952). (The other two were Lee Van Cleef and Sheb Wooley). This led to work in higher quality films, such as From Here to Eternity the next year, as well as a lot of television work. Away from the screen, Wilke was an expert golfer. His good friend, actor Claude Akins, reckoned he made more money on the golf course than he ever did on the screen. In 1960, '63 and '64, he won the World Entertainment Championship golf title playing off a 4 handicap. Cancer claimed him at 74 in 1989.
Rock Hudson in Bend of the River (1952)
Hudson, Arthur Kennedy & Jimmy Stewart
Bend of the River (1952) marked a turning point in the career of its leading man James Stewart. Following its success, he began playing cynical, ruthless western heroes in follow-up films such as The Naked Spur (1953), The Far Country (1954), The Man from Laramie (1955) and Night Passage (1957). Even though it was his fifteenth screen appearance, Rock Hudson's showy role in Bend of the River brought him to the attention of young female movie-goers in a big way. It was reported that Stewart was so upset at the cheering and applause Hudson received whenever he appeared on the screen at the premiere that he vowed never to speak to him again, or to work with him either. And he never did. Of course, it is quite possible that Jimmy merely disapproved of Hudson's sexual history, (his homosexuality was known around Hollywood but not to the public), and was simply being homophobic.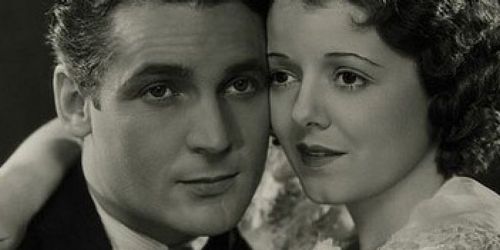 Charles Farrell & Janet Gaynor
Charles Farrell and Janet Gaynor were paired romantically in 12 films between 1927 and 1934. Movie audiences seemed to have trouble separating fact from fiction, however. 'Janet Gaynor and I were always receiving wedding anniversary presents in the mail', Farrell recalled, 'care of the studio. The fans didn't even know what date our anniversary fell on, which is logical since we were never married.' Indeed, Janet's twenty year marriage (1939-59) to gay costume designer Adrian suggested a 'lavender' arrangement anyway. Farrell was one of the early developers of the Palm Springs community and served as its mayor from 1947 to 1955.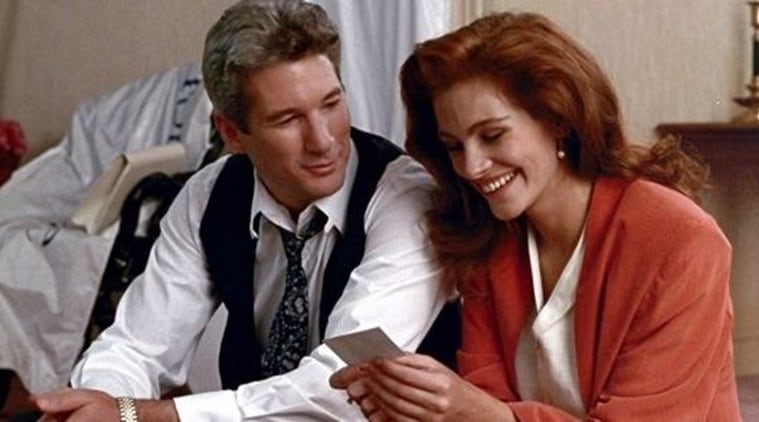 Richard Gere & Julia Roberts in Pretty Woman (1990)
There were no nude scenes scripted for Pretty Woman (1990), something Julia Roberts was quick to have clarified when she first met the director Garry Marshall. 'I won't be naked', she at once informed him. Julia knew she would be playing a hooker and was keen to have her stance clearly understood. During the first week of shooting, however, there was a rumour on the set that her co-star Richard Gere was indeed going to do a nude scene. It was not true. Not that it would have bothered Gere in the slightest if it was. One day, for reasons known only to himself, he removed all his clothing and did a quick walk around the set! Throughout the shoot he and Julia hung out together, both on the set and away from it. She had recently broken up with Liam Neeson, so she and Gere were free to enjoy each other's company.
A young John Gielgud
During the 1924 stage production of 'The Constant Nymph', John Gielgud met and fell in love with actor John Perry who immediately gave up his somewhat unpromising career to move in with Gielgud at his Covent Garden lodgings. They would remain together until Perry left him for theatrical managing director Hugh 'Binkie' Beaumont at the start of World War Two. Gielgud was awarded a knighthood in June 1953 and was in a long-term relationship with another man when, in October, he was arrested for 'soliciting a homosexual act in a public lavatory'. The newly created knight seriously considered suicide when the newspapers headlined the story. The hypocritical Beaumont intended keeping him off the boards indefinitely until, threatened with his own homosexuality being made public, he reluctantly backed down.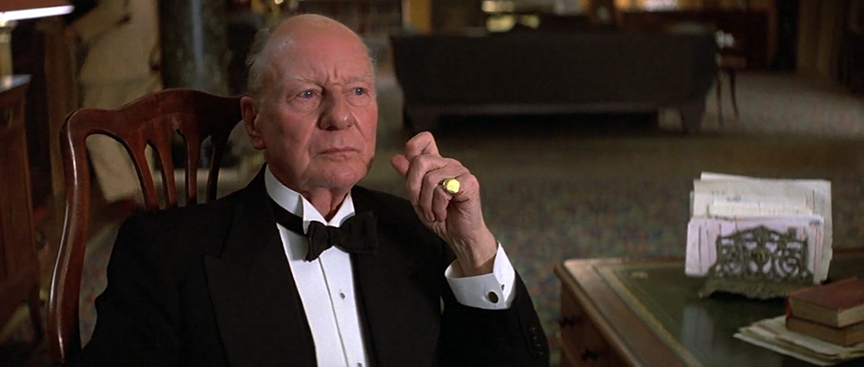 Sir John
Gielgud was scheduled to open in a play in the West End, (he was also directing), so a meeting of his friends, (including Laurence Olivier, Vivien Leigh and the homophobic Ralph Richardson), was called to determine a course of action. Olivier proposed postponing the play, but the others wanted him to ride out the expected storm of protest, so Gielgud courageously appeared on stage that night. He was reduced to tears when the house was brought down by a standing ovation! Meanwhile, outside the theatre, members of the press were busy whipping up a public backlash, describing him as an example of the 'homosexual menace' they insisted was prevailing in Britain at the time. His lover Paul Anstee burned all their love letters in fear of being arrested. The theatre's gay community was expecting a police crackdown but it never eventuated.