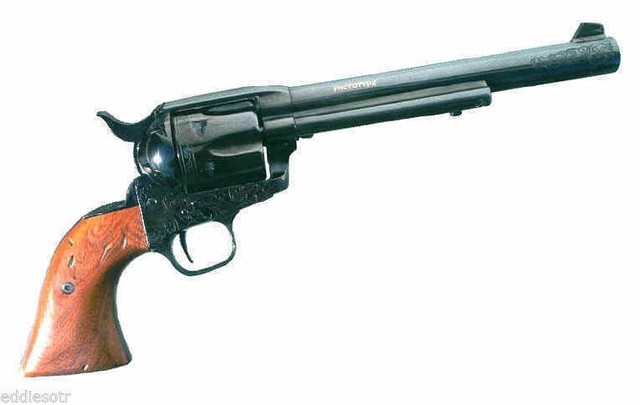 There was a time, back in the fifties when television suddenly took off, that saw the western genre dominating the box. Scores of series were launched throughout the late forties, the fifties and sixties. Many of them lasted only a single season (even less), but others made a fortune for their studios and ran for years, even decades. Based on the number of episodes produced, I have arrived at the top 50 series screened from 1949 to 1969. Some carried on into the seventies, but the list consists only of those that began prior to 1970.
Here are numbers 50 to 26. The top 25 will follow in two days' time. Quite a trip down memory lane.
50        LAREDO                   1965-7                        (56 episodes)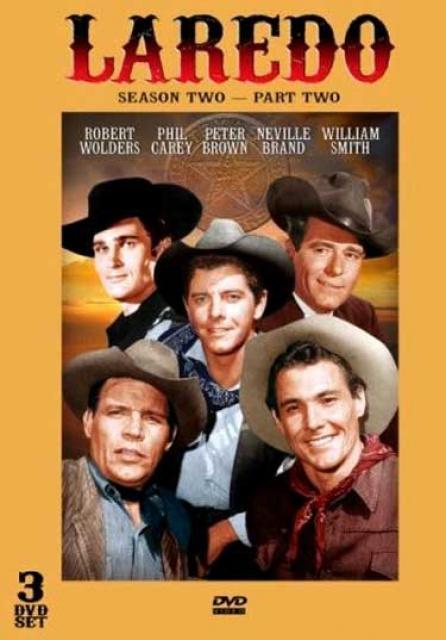 Philip Carey, Neville Brand, Peter Brown, Robert Wolders & William Smith
The exploits of a band of Texas Rangers under Captain Parmalee.
49        F TROOP                  1965-7                         (65 episodes)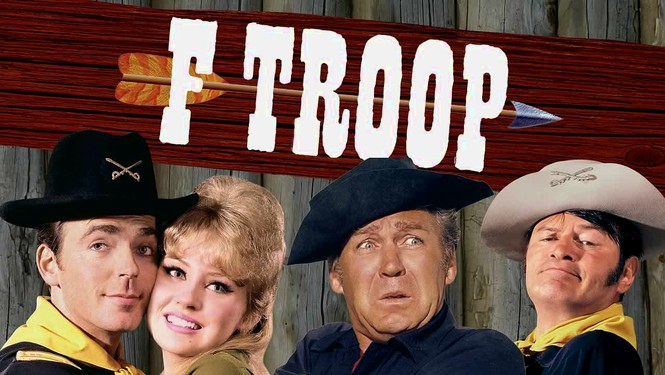 (L to R) Ken Berry, Melody Patterson, Forrest Tucker & Larry Storch
A rarity. A western comedy series that now boasts cult status. Melody Patterson (Wrangler Jane) had not yet turned 16 when she lied about her age and auditioned for the part. In 1970 she wed James MacArthur who played Danno in Hawaii 5-0.
48        COLT.45                    1957-60                       (67 episodes)
                                    Wayde Preston
Chris Colt is a government agent posing as a guns salesman as he tracks down bad guys. Preston was a former Lieutenant in the US Artillery during the Korean War. After retiring from acting he piloted aircraft for a construction company, operating from Los Angeles to Mexico and back.
47        BRONCO                  1958-62                       (68 episodes)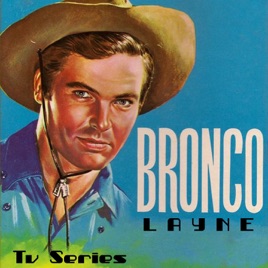 Ty Hardin
Former confederate soldier Bronco Layne wanders the Wild West encountering famous characters of the era. Ty Hardin portrayed him in the series. In his later years Hardin formed the 'Arizona Patriots', a group of fanatics who stock-piled weapons in order to wage war on the 'unholy' US Government. The FBI raided their base and confiscated the arms.
46        SUGARFOOT          1957-61                       (69 episodes)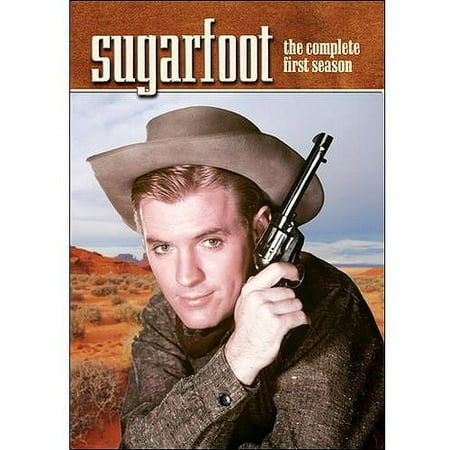 Will Hutchins
Correspondence school law graduate Tom Brewster travels the west seeking his fortune. The series was part of 'The Cheyenne Show' which rotated 'Cheyenne', 'Bronco' and 'Sugarfoot' in a three-week cycle. Hutchins later became heavily involved in the circus industry.
45        TRACKDOWN        1957-9                         (70 episodes)
Texas Ranger Hoby Gilman tracks down criminals in the Old West. Robert Culp played him and would afterwards team up with Bill Cosby in the popular 'I Spy' series.
44        SKY KING                1951-59                       (72 episodes)
Gloria Winters & Kirby Grant
Sky King and his niece operate out of the Flying Crown Ranch in Arizona. All but forgotten today, Kirby Grant starred as Sky King. He was on his way to be honoured by the Challenger Space Shuttle astronauts on October 30, 1985 when he was killed in a car crash. A few months later the Challenger blew up and killed those same astronauts.
43        BROKEN ARROW             1956-8             (73 episodes)
        John Lupton, Michael Ansara
Indian agent Tom Jeffords and Apache chieftain Cochise enjoy a friendship. Michael Ansara convincingly played Cochise, so convincingly that many fans assumed he must be a Native American. In fact, he was born in Syria to Egyptian parents. From 1958 to 1974 he was married to Barbara Eden, star of the 'I Dream of Jeannie' series.
42        THE TALL MAN                 1960-2             (75 episodes)
Barry Sullivan, Clu Gulager
Fictionalised stories about Pat Garrett and Billy the Kid in New Mexico 1870. The very fine actor Barry Sullivan starred as Garrett.
41        THE REBEL                         1959-61           (76 episodes)
Johnny Yuma is a young confederate soldier drifting through the post-Civil War west. Nick Adams starred as Yuma. He died from a drug overdose in 1968 at the age of 36.
40        THE DEPUTY                      1959-61           (76 episodes)
             Henry Fonda, Allen Case
Clay McCord is a Silver City deputy, an expert shot who refuses to use his gun. This was Henry Fonda's first TV series. He was a big enough star to demand that all his scenes for the season be shot at once, so that he would still be free to make movies during the remainder of the season.
39        THE ADVENTURES OF JIM BOWIE    1956-8             (76 episodes)
                        Scott Forbes
Jim Bowie, the supposed inventor of the Bowie knife, encounters famous people in 1830 New Orleans. This series was almost entirely fictional. It certainly did not even hint at Bowie's buying, selling, even stealing slaves!
38        ZORRO                                  1957-61                       (78 episodes)
           Guy Williams, Gene Shelden, Henry Calvin
Don Diego de la Vega opposes corruption in Spanish California as the swordsman Zorro.
37        26 MEN                                  1957-9                         (78 episodes)
   Tristram Coffin, Kelo Henderson
True stories about the Arizona Rangers around 1900.
36        THE TEXAN                                    1958-60                       (78 episodes)
Bill Longley is a Texan who roams around, not looking for trouble, but trouble keeps finding him anyway. At one time the show's star Rory Calhoun was threatened by a magazine editor who was considering exposing his criminal past. Rory had been a car thief as a teenager and had done prison time. He went public by his own volition and his career did not suffer.
35        SHOTGUN SLADE             1959-61                       (78 episodes)
Slade is a private detective hired to hunt down criminals and recover stolen money. Scott Brady was the real life brother of Lawrence Tierney.
34        SERGEANT PRESTON OF THE YUKON     1955-8                 (78 episodes)
                Dick Simmons
Canadian Mountie patrols the Yukon with his horse Rex and dog Yukon King. The final casting for the lead came down to two actors – Dick Simmons and James Garner – both of them unknowns. At the last moment Garner decided to concentrate on movies and withdrew from the race.
33        THE RESTLESS GUN        1957-9                         (78 episodes)
Vint Bonner is a cowboy in the post-Civil War era and portrayed here by the popular John Payne. Once married to Gloria DeHaven and then Anne Shirley, he had serious romances with Coleen Gray and Jane Russell.
32        THE RANGE RIDER         1951-3                         (79 episodes)
          Jock Mahoney, Dickie Jones
The Range Rider has a reputation for fair play throughout the west. Jock Mahoney was the step-father of Oscar-winning actress Sally Field. He died from a stroke two days after being hospitalised because of a car accident.
31        ANNIE OAKLEY                1954-7                         (81 episodes)
Gail Davis, Brad Johnson, Jimmy Hawkins
A fictionalised account of the life of 'Little Sure-Shot' Annie Oakley.
30        THE GENE AUTRY SHOW          1950-6             (91 episodes)
Gene Autry, Champion, Pat Buttram
With his comic pal Pat and his horse Champion, Gene travels from town to town singing his songs and bringing justice to bad guys.
29        TOMBSTONE TERRITORY        1957-60           (93 episodes)
Pat Conway, Richard Eastham          
Sheriff Clay Hollister of Tombstone, Arizona and his friend, the editor of The Tombstone Epitaph. Star Pat Conway was the real life grandson of silent star Francis X. Bushman.
28        WANTED: DEAD OR ALIVE       1958-61           (94 episodes)
                      Steve McQueen
Josh Randall is a bounty hunter after the American Civil War who carries a sawn-off shotgun. This was prior to McQueen hitting it big with The Magnificent Seven (1960).
27        THE HIGH CHAPARRAL             1967-71           (98 episodes)
                                      Linda Crystal & Leif Erickson
The Cannon family runs the High Chaparral Ranch in Arizona.
26        THE ROY ROGERS SHOW          1951-7             (100 episodes)
Roy Rogers, Dale Evans, Trigger, Buttermilk and Bullet
Roy and Dale do some singing on his 'Double-R' Ranch. Executives at Republic Pictures changed Leonard Slye's name to Roy Rogers. He had no say in it. They chose Rogers because of the popularity of the late Will Rogers, and they picked Roy because the French word for 'king' is 'roi'. He would be billed as 'King of the Cowboys'.