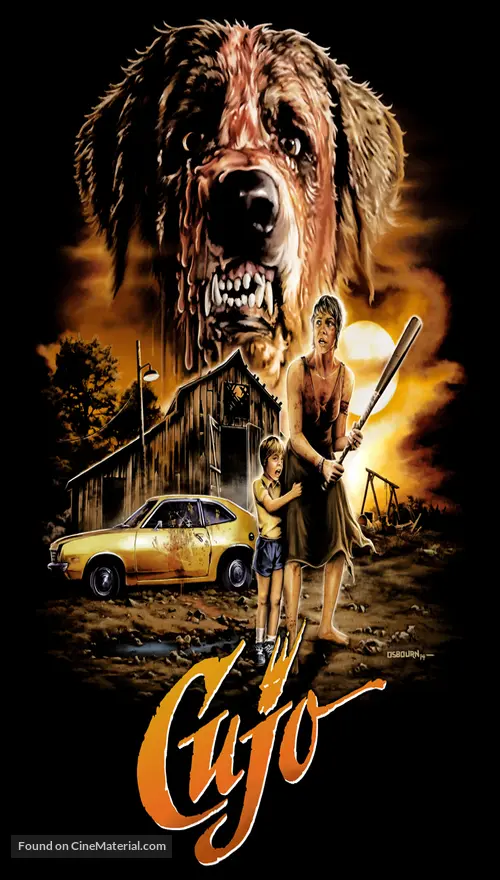 In the 1983 feature Cujo, the St. Bernard at the centre of the action was played by a combination of five live animals, one mechanical head, and a man dressed in a dog-suit. The five live dogs had to have their tails tied down because they were having such a good time that their tails were forever wagging! In order to get them to attack the car, their favourite toys were concealed inside it. The foam we see around Cujo's mouth throughout the picture was actually egg whites and sugar, a combination that proved irresistible to all the dogs. They were continually licking it off.
                    Roger Moore as 007 in For Your Eyes Only (1981)                                                                         Carole Bouquet
The 1981 James Bond feature For Your Eyes Only saved United Artists from bankruptcy. The studio was reeling from Michael Cimino's 40 million dollar bomb Heaven's Gate (1980), until the Bond picture grossed a staggering 195 million world-wide. This was Sir Roger Moore's fifth stint as 007 and he was starting to really show his age. Carole Bouquet, one of the Bond girls, said as much in an interview when she mentioned that he was 'old enough to be my father, rather than a romantic lead'. After all, he was 30 years her senior. Moore made a habit of apologising beforehand to his leading ladies whenever he was about to shoot a love scene. The apology was along the lines of: 'Please forgive me if I get an erection when we shoot those scenes. Or if I don't.' He would make two more appearances as Bond before retiring from the franchise in 1985. He was 58.
              Fitzgerald & Crosby in Going My Way (1944)
Barry Fitzgerald played Father Fitzgibbon in Going My Way (1944), and would play Catholic priests in a number of movies, becoming for many people the Catholic priest of caricature. In real life, however, he was a Protestant! Several times throughout the course of this film he crosses himself the wrong way, going from right to left, instead of left to right. The picture was banned in a few South American countries because, believe it or not, great offense was taken over Bing Crosby playing Father O'Malley clad in a white shirt! Given the accolades this picture has had bestowed upon it, I consider it one of the most over-rated 'nothing' features in Hollywood history.
                Andie McDowell & Hugh Grant in 4 Weddings & a Funeral (1994)
Four Weddings and a Funeral (1994) is one of the highest grossing British movies of all-time. The undisputed star of the picture, Hugh Grant, received a flat $60,000 for his performance. His co-star, American actress Andie McDowell, opted to sign a points-related contract and ended up earning in excess of $3 million for hers.
                                                                                               Vic Morrow                                                          
Actor Vic Morrow had a premonition that he would die in a helicopter crash, so when he made Dirty Mary Crazy Larry (1974), he took out an insurance policy for one million dollars after learning he would be in scenes involving a helicopter. Nine years later on the set of Twilight Zone – The Movie (1983), when told he would again be involved with a helicopter, he told the Production Assistant on the ser: 'I must be out of my mind to be doing this. I should've asked for a stunt double. What can they do but kill me, right?' Soon afterwards a chopper went out of control during a scene and crashed on Vic and two young child extras, killing all three.
                                                                                                                                     Brad Renfro
There are many sad stories of wasted lives in Hollywood's history. That of Brad Renfro is just one of them. Fans of the terrific 1994 drama The Client will recall his outstanding performance as Mark Sway, the boy who learns information that the Mob is prepared to kill him and his entire family to obtain. Renfro was 12 years old when he made that movie, but acted well beyond his tender years. Unfortunately, he would fall victim to the age old Hollywood combination of booze and drugs. After numerous run-ins with the law he overdosed on heroin and died on January 22, 2008, one week exactly after Heath Ledger died from an accidental overdose of prescription drugs. Renfro was just 25 years old.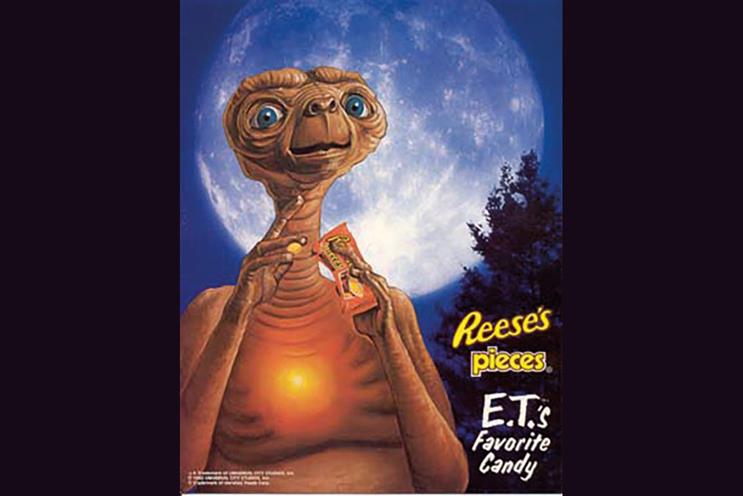 Product placement has been around in movies since Superman (1978), and the young Clark Kent awoke to a packet of Cheerios on the table near his bed. Four years later Steven Spielberg wanted to use M&Ms to lure E.T. from his hiding-place, but the Mars Company turned down his request. Executives felt that E.T. was ugly, would frighten children around the world and be bad for business. Bad call. Reese's Pieces were used instead and the resultant popularity of the movie (and E.T.) saw sales of their product skyrocket. Companies have been chasing product placements in movies ever since.
                                                                                                                     Double Agent Oleg Penkovsky
The excellent drama Thirteen Days (2000) focused on the 1962 Cuban Missile Crisis, painting a very rosy picture indeed of the Kennedy boys and how their ingenuity saved the world from nuclear holocaust. Maybe they did, but it has since come to light that they were privy to some extremely useful inside information at the time that helped them resolve the situation peacefully. Soviet double agent Oleg Penkovsky was able to prove to JFK that Soviet Premier Khrushchev was bluffing, information that gave the American president an enormous edge in the high-stakes game. Penkovsky, sadly, would pay for his duplicity with his life when executed by the Soviets soon afterwards.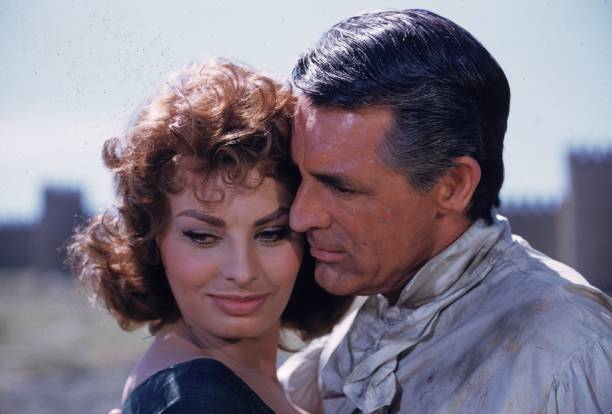 Sophia Loren & Cary Grant in The Pride & the Passion (1957)
Bisexual star Cary Grant fell head over heels in love with Sophia Loren when they made The Pride and the Passion together in 1957. They allegedly embarked upon an affair, but his obsessive behaviour frightened her straight into the arms of her agent Carlo Ponti, whom she wed a year later during the shooting of Houseboat, another picture co-starring Grant.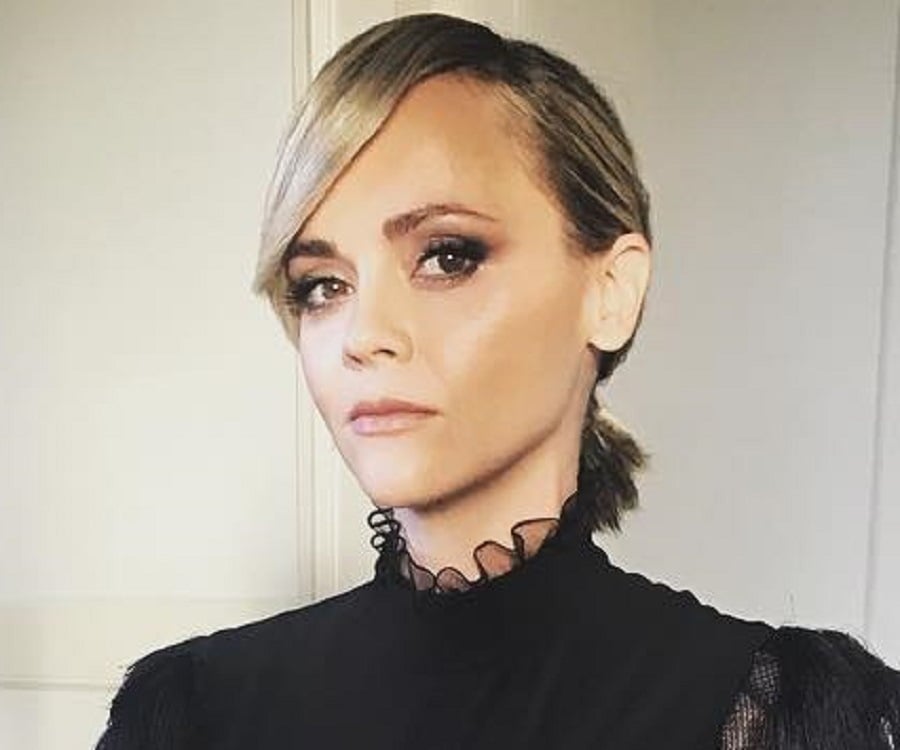 Christini Ricci
Actress Christina Ricci admitted in a 1988 interview with US Weekly magazine that she had a history of self-injury. Revealing a number of burn scars on her arms and hands, the legacy of her putting cigarettes out on her own flesh, she explained: 'I wanted to see if I can handle pain. You get this endorphin rush. You can actually faint from the pain. It's calming actually.' To a Rolling Stone reporter she added, 'It's like having a drink. But it's quicker. You know how your brain shuts down from pain? The pain would be so bad, it would force my body to slow down, and I wouldn't be so anxious. It made me calm.'