There have been some quite wonderful 'Best Picture' Oscar winners since 1927/8 and there have been some shockers, too. Just for the heck of it, I went through the list and jotted down my top ten and my bottom ten. If anyone agrees with either list I shall be flabbergasted, for we all look at movies from a hundred different perspectives. I have arranged my lists from ten to one. Number one in the 'Best Pictures' list is my overall favorite. Number one in my top ten 'Worst Best Picture' winners is my absolute top notch 'stinker' of all time.
BEST OF THE BEST
No 10          IN THE HEAT OF THE NIGHT (1967)
This powerful 1967 drama set in America's Deep South gave us Sidney Poitier going head to head with Rod Steiger. Both actors were at the peak of their considerable powers, Poitier playing a northern police officer, Steiger a southern police officer. The conflict between black and white Americans is always intriguing for audiences outside the USA.
No 9          THE GODFATHER (1972)
Most of the raves for The Godfather were focused on the Oscar-winning performance of Marlon Brando, but as far as I am concerned Al Pacino stole the show lock, stock & barrell. He was so convincing as the Mafia don. A host of fine character actors gave the picture a feeling of authenticity that endures today.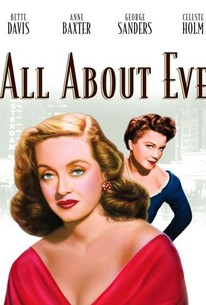 No 8     ALL ABOUT EVE (1950)
All About Eve has some of the snappiest dialogue of any film in Hollywood history. The performances are polished and professional as well, although my preferences lie with the inimitable George Sanders as Addison de Witt and the sophisticated, all-class Celeste Holm. This superb film would be higher up my list if not for the laborious opening scene in which Anne Baxter (Eve) drones on about her unhappy life as a fan of Margo Channing (played by Bette Davis). The scene really bugs me, so much so that I skip it altogether whenever I choose to re-run my copy.
No 7    SHAKESPEARE IN LOVE (1998)                           Gwyneth and that little brown wig
What an utterly delightful film. Gwyneth Paltrow is gorgeous and the cast is literally riddled with wonderful British character actors. I have never been a fan of Shakespeare, but this movie somehow manages to suck all that is good out of his Romeo & Juliet and weave it into a fun-filled romantic comedy. The score is a delight as well. In fact my daughter Jody chose it (after a little nudging from me) as the piece to be played as I walked her down the aisle at her wedding. The movie does contain one glaring flaw, an absurdity really. Gwyneth has a glorious head of golden hair that falls half-way down her back, yet we are expected to believe she hides it under that short brown wig!
No 6     FROM HERE TO ETERNITY (1953)
Whenever I find From Here To Eternity on Foxtel, I cannot help but sit down and watch it. The picture is that good. I must admit I have a kind of affinity with World War Two movies, even though I was born after its conclusion. Every time I watch this film the performances of Burt Lancaster and Deborah Kerr stand head and shoulders above the rest, yet the Oscars went to Frank Sinatra and Donna Reed. Burt has often been guilty of over-acting, of hamming it up, but in this picture he is perfect as the company non-com. Deborah was cast against type and was equally impressive.
No 5    THE GODFATHER PT II (1974)
Sequels are not known for gathering accolades, but The Godfather Pt II is an exception. Personally, I thought it was even better than the original. I loved the recreation of New York City at the turn of the 20th century and Robert De Niro was outstanding as the young Don Corleone. Pacino, again, is highly watchable.
No 4    GLADIATOR (2000)
Gladiator proves that it is possible to have a major commercial and critical success without graphic sex scenes and acres of foul language. Even the violence is shown as quickly and bloodlessly as it is possible to do in a story set in violent and gory times. But above all, Gladiator has the services of Russell Crowe in a part he was born to play. He looks, sounds and moves like a Roman general and gladiator. His performance will live forever.
No 3    THE STING (1973)
Separating my top three was most difficult. The 1973 caper film The Sting has by far the most brilliantly thought out plot. There are so many opportunities for holes, yet the story and the movie stand up to the closest of scrutiny. Furthermore, this complex tale is presented for audiences to easily understand it, an accomplishment in itself. Robert Redford and Paul Newman are good together, but Robert Shaw steals every scene he is in (as usual). Such a cleverly concocted picture.
No 2    LAWRENCE OF ARABIA (1962)
Many cinema fans would probably argue that Lawrence of Arabia is too long and too slow. And they may well be right. But it is also a masterpiece of story-telling, magnificent cinematography, exceptional performances, a timeless score and a superb script. When a movie contains all these elements it can neither be too long nor too slow. Just brilliant. Peter O'Toole is quite possibly the unluckiest non-winner in Oscar history, but he was surrounded by players of equal brilliance. Alec Guinness, Anthony Quinn, Omar Sharif, Arthur Kennedy, Claude Rains, Jose Ferrer, Anthony Quayle and Jack Hawkins are all flawless. Once again – no sex, no swearing. Not needed in a piece of cinema magic.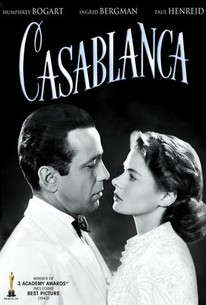 No 1    CASABLANCA (1942)
Speaking of cinema magic, in my eyes there has never been another movie in Hollywood history that has captured the qualities that put Casablanca in a realm all its own. It is not so much the numerous one-liners that fans can quote by heart. Nor is it the 'As Time Goes By' score that haunts most scenes. And it is not the wonderful acting of Humphrey Bogart, Ingrid Bergman, Claude Rains or Peter Lorre. It is a combination of all these factors and more. Casablanca is a prime example, the prime example, of why we go to the movies in the first place. It is escapism in its truest form. There are plot-holes you could park a tank in ('letters of transit', for instance) – but who cares? We are transported to Morocco in the middle of World War Two and find ourselves caught up in love, intrigue, honour and integrity. What's not to like?