1975               One Flew Over the Cuckoo's Nest – Best Picture
                        Jack Nicholson – Best Actor for One Flew over the Cuckoo's Nest
                        Louise Fletcher – Best Actress for One Flew over the Cuckoo's Nest
                        George Burns – Best Supporting Actor for The Sunshine Boys
This was the year of 'the cuckoo' which took Oscars in record numbers including 'The Big Five' – Picture, Director, Screenplay, Actor and Actress. One cannot help but wonder if this would still have been the case if more worthy opposition had been presented in certain categories.
The Man Who Would Be King                       Bite the Bullet
The Man Who Would Be King should have been nominated and so should its two leading players Sean Connery and Michael Caine. Robert Shaw's masterful monologue about the USS Indianapolis in Jaws would have been a far better choice for Best Supporting Actor than George Burns doing his usual thing, and Gene Hackman was most unlucky not to be nominated for Bite the Bullet. The over-rated Dog Day Afternoon was given a gift nomination. Louise Fletcher got hers fair and square. Terrific performance.
1976               Rocky – Best Picture
                        Peter Finch – Best Actor for Network
Taxi Driver                                                              All the President's Men
This was a solid year with five strong films nominated. In my opinion, however, the weakest of the five won the award. Network and Bound for Glory were fine dramas, Taxi Driver was even better, and All the President's Men better again, especially considering it dealt with contemporary issues that were still transpiring. Any one of these films would have made a worthy winner. Instead, they gave the Oscar to a fight film; the usual 'come from behind', underdog triumphant fare we have seen a million times. In the Best Actor category Robert De Niro was robbed. He was better in Taxi Driver than Finch was in Network.
1977                Annie Hall – Best Picture
                        Richard Dreyfuss – Best Actor for The Goodbye Girl
                        Diane Keaton – Best Actress for Annie Hall
As an outsider looking in, I can never come to grips with Hollywood's love affair with Woody Allen. For an actor or actress to be asked by him to appear in one of his films seems to be tantamount to receiving a call directly from God! Personally, I find his movies self-indulgent, neurotic, boring and over-rated beyond comprehension. And going by ticket sales, the general public feel as I do. But the acting fraternity just love the guy! Neil Simon's The Goodbye Girl was light years ahead of Annie Hall, in my opinion. And speaking of light years, George Lucas's extraordinary ground-breaking Star Wars was surely more influential in the industry than either of them. Dreyfuss was a most worthy winner as Best Actor and Diane Keaton was a living certainty for Best Actress because she was the star of a Woody Allen film.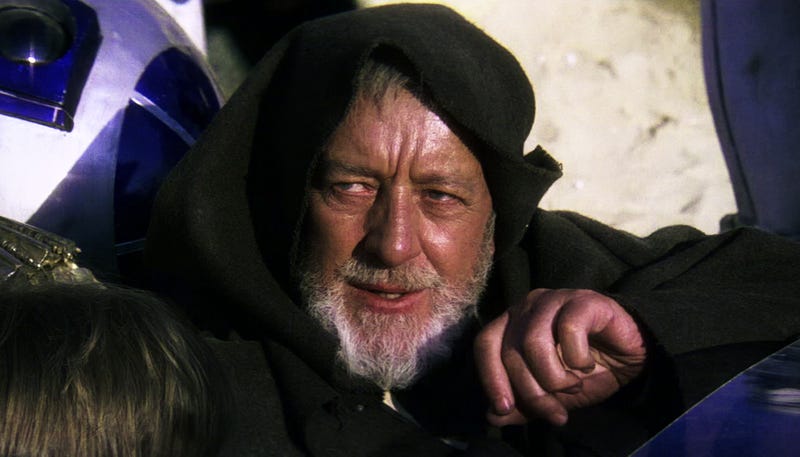 Star Wars                                                                  Saturday Night Fever
Alec Guinness must have been secretly relieved when his Supporting Actor nomination for Star Wars missed out. He has often stated that he loathed playing Obi Wan Kenobi because the lines he was required to speak were pap. Saturday Night Fever was a God-awful movie, although the Bee Gees songs in its soundtrack were exceptional. Yet not one of them was nominated for Best Original Song. For that matter, neither was the brilliant New York, New York, heard in the film of the same name.
1978               The Deer Hunter – Best Picture
                        Jon Voight – Best Actor for Coming Home
                        Jane Fonda – Best Actress for Coming Home
The 1978 Oscars year was one of those non-events that pop up every now and then. The winning picture, Michael Cimino's Vietnam War monstrosity The Deer Hunter, only won because Coppola's far superior (but nevertheless flawed) Apocalypse Now was held back in release, giving Cimino a free run. The other four nominated pictures were an ordinary lot – Coming Home, Midnight Express, Heaven Can Wait and An Unmarried Woman. Vietnam War stories were everywhere, hence acting wins for both Jon Voight and Jane Fonda in Coming Home. The popular musical Grease missed out all round, although 'You're the One that I Want' should have been nominated ahead of the sugary 'Hopelessly Devoted to You' for Best Original Song. All in all, 1978 was a lousy year full of lousy movies.
1979               Kramer vs. Kramer – Best Picture
                        Dustin Hoffman – Best Actor for Kramer vs. Kramer
                        Sally Field – Best Actress for Norma Rae
                        Melvyn Douglas – Best Supporting Actor for Being There
                        Meryl Streep – Best Supporting Actress for Kramer vs. Kramer          
If you happen to like watching movies about domestic disagreements then Kramer vs. Kramer is right up your alley. I expect that the same horde of voters who chose it as Best Picture also chose that other boring 'domestic', Who's Afraid of Virginia Woolf? A prime example of manipulating results would have to be the decision to enter Meryl Streep in the Supporting Actress category when she was clearly the female lead in the film. The other nominations in the category are probably still asking 'why?' And so they should.
Alien                                                                          Escape From Alcatraz
Apocalypse Now, Norma Rae, Breaking Away and All That Jazz were the unsuccessful nominations for Best Picture. I am no science fiction fan but the very well made Alien was completely overlooked. So, too, was the excellent prison-break tale Escape from Alcatraz.
1980                Ordinary People – Best Picture
                        Robert De Niro – Best Actor for Raging Bull
1980 was a cheerless year for movies, especially when we look at the five nominees for Best Picture. The winner focused on a family hit by an accidental drowning. Coal Miner's Daughter was a rags to riches story that ends in tragedy. The Elephant Man was about an inhuman-looking victim of disease and his miserable life. Raging Bull was about a raw, brutal foul-mouthed, washed-up fighter and Tess was another tragedy directed by that Polish low-life Roman Polanski who was still hiding out in Europe.
The Empire Strikes Back                                    The Long Good Friday
The highest-grossing film of the year was the second in the Star Wars franchise, The Empire Strikes Back, but it failed to make the list of nominees. So, too, the brilliant British crime film The Long Good Friday. Not only was the film itself overlooked, but neither Bob Hoskins nor Helen Mirren was nominated in any category for their superb performances. De Niro won an Oscar, presumably for his ability to swear at Olympic pace and to convincingly portray an A-grade jerk for two full hours. No big stretch for most actors I'm sure.
1981               Chariots of Fire – Best Picture
                        Henry Fonda – Best Actor for On Golden Pond
                        Katharine Hepburn – Best Actress for On Golden Pond
                        John Gielgud – Best Supporting Actor for Arthur
Chariots of Fire was a shock winner. It was a nice little film, but that's all it was. The most exciting, refreshing, exhilarating, barrel of fun movie was undoubtedly Raiders of the Lost Ark – so, of course, it didn't win. Henry Fonda was finally rewarded for decades of being ripped off, which was OK by me.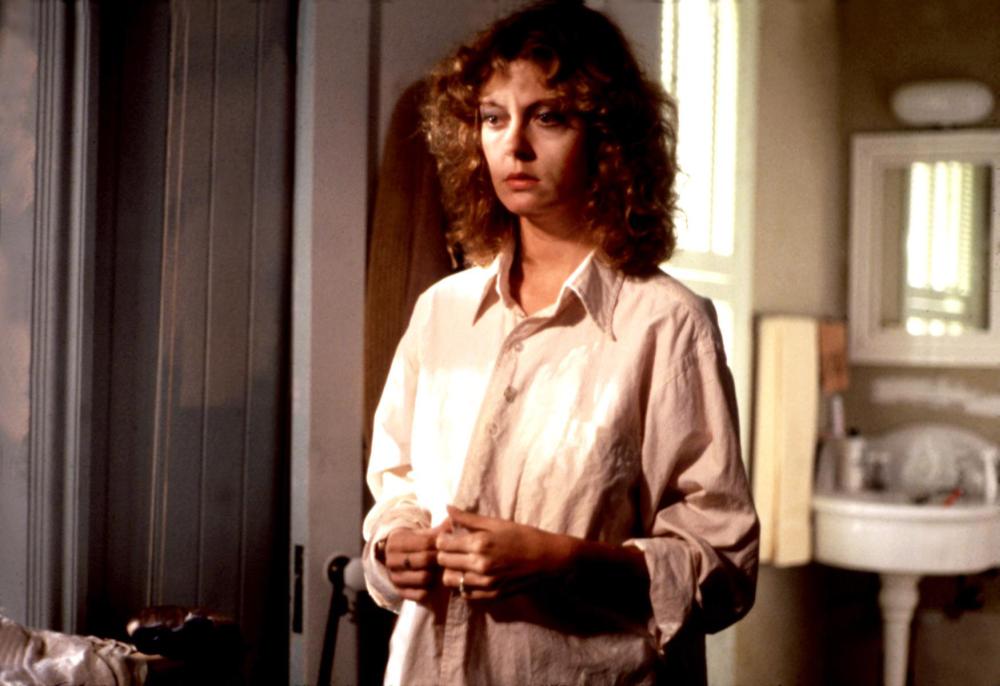 Atlantic City                                                  The French Lieutenant's Woman
Kate was fortunate to beat out Susan Sarandon's terrific Atlantic City performance and the equally brilliant Meryl Streep in The French Lieutenant's Woman. It was Meryl's first nomination for Best Actress, but she'd be back – a lot.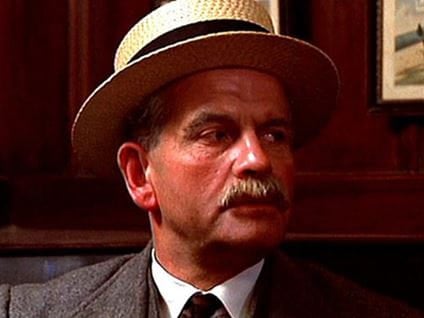 Ian Holm in Chariots of Fire                         Eye of the Needle
I thought Ian Holm in Chariots of Fire really deserved an Oscar for his portrayal of Ben Cross's coach Sam Mussabini, but another 'lifetime' nod went to Gielgud instead. Another unlucky player was Donald Sutherland in the terrific WW2 thriller Eye of the Needle. Neither the picture nor Sutherland were even nominated.