There were over 200 girls who formed the ranks of The Goldwyn Girls over the years they were in existence (from about 1930 until 1955). Over that period they appeared in eleven movies only. Several of these young hopefuls went on to big screen careers and one of them became an icon of the fledgling television industry of the fifties. I have researched all 200 Goldwyn Girls and found some interesting information about a few of them. Most, however, enjoyed their brief moment in the sun before drifting out of the industry forever. This is what I have uncovered. It will be in two parts.
Films that featured the Goldwyn Girls:
1930     
1931      
1932     
1933      
1934      
1936     
1944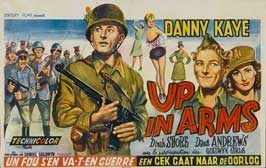 1945     
1946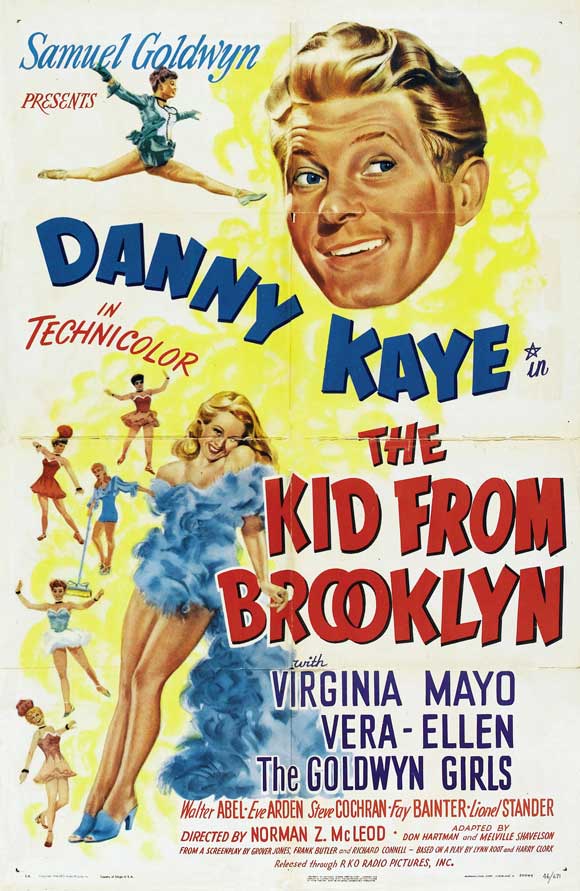 1947      
1955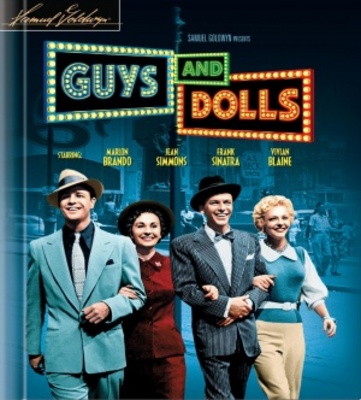 Lucille Ball in Roman Scandals
Lucille Ball (1911 – 89): Lucy was a Goldwyn Girl in Roman Scandals (1933) and Kid Millions (1934). She achieved moderate success as a featured or bit player for a couple of decades after that before becoming a TV megastar in the fifties with her phenomenally successful series I Love Lucy. Interestingly, Jane Fonda once told Barbara Walters during an interview that her father, Henry Fonda, fell deeply in love with Lucy when they made Yours, Mine and Ours together in 1968. They were 'very close', she said, but nothing came of it.
Deannie Best (1926 – 2000): If you see the 1946 Bogart film The Big Sleep, the waitress is Deannie Best, a former Goldwyn Girl who would hit the headlines in 1969 when she went to trial for stabbing her fifth husband to death. He was Carole Landis's second husband before that. Helped by the testimony of the only witness, Deannie's daughter, she managed to get acquitted of murder.
Virginia Bruce (1910-82): She was one of the original 20 Goldwyn Girls appearing in Whoopee!, their first picture. In 1932 she married former screen legend John Gilbert who was at the bottom of his decline. The union lasted just two years. Virginia, however, went on to rack up 83 screen credits. It is her soprano voice you hear introducing Cole Porter's classic song 'I've Got You under My Skin' in MGM's Born to Dance (1936). By then she had progressed from Goldwyn Girl to featured player.
Betty Bryant (1920 – 2005): Although born in Bristol, England, Betty grew up in Melbourne, Australia before eventually landing in Hollywood. While sunbathing on Bondi Beach near Sydney she was spotted by a talent scout, which ultimately led to her being cast in the lead in Australia's first internationally acclaimed feature 40,000 Horsemen (1940). The picture's success saw Betty touring army bases throughout the war, during which time her charity work earned her the nickname 'The Red Cross Queen'. She was to be cast as Greer Garson's daughter in Mrs. Miniver (1942), but became pregnant and was replaced by Teresa Wright. In 1944 Betty appeared as a Goldwyn Girl in Up in Arms. Although a successful actress and singer, she shall always be remembered as a great humanitarian for her tireless work as one of the founders of the Foundation for the Peoples of the South Pacific (FSP). In 2000, Betty Bryant was given a humanitarian services award by Hillary Clinton.
Linda Christian (1923 – 2011): Linda was born Blanca Rosa Welter in Mexico, but followed her oil executive father from country to country. She studied medicine in Palestine before the country became politically 'hot' and she had to get out. During her travels she picked up seven languages and became fluent in them all. She also grew into a classic beauty. In Hollywood she was a Goldwyn Girl briefly in Up in Arms (1944), followed by a few years of non-descript roles. But it was her marriage to superstar Tyrone Power that put her on the celebrity map. Long before that she met Errol Flynn in a Mexico City bar. He took her to Acapulco, paid to have her teeth fixed, and even suggested she change her name to Linda Christian. Flynn had played Christian in a small Australian production years before. Her private life was hectic and kept the tabloids busy, particularly during her second marriage to actor Edmund Purdom.
Madelyn is second from right
Madelyn Darrow (1935 – ): Madelyn appeared in the last of the Goldwyn Girls movies, the 1955 version of Guys and Dolls, and is still alive today. She is probably best known for marrying tennis great Pancho Gonzalez – twice.
Claire Dodd (1908-73): Claire was discovered in New York by Darryl F. Zanuck when she was one of the Ziegfeld Girls. He became her mentor (but not her lover). Claire flatly refused to play the 'casting couch' game. She was far too intelligent for that. A reporter she rebuffed labeled her 'The Ice Bucket', and the nickname stuck. She would amass 63 screen credits over her career, usually playing the conniving 'other woman', although she did star opposite crooner Dick Powell in the 1941 musical In the Navy.
Jinx Falkenburg (1919 – 2003): Jinx was born in Barcelona, Spain, but her family lived in Chile until political upheavals caused them to move to the United States in the mid-thirties. She appeared in Strike Me Pink (1936) as a Goldwyn Girl, but her great beauty soon saw her elevated into better roles. By the time World War Two came around she was on her way to becoming America's # 1 model. In 1944 she played herself in the Rita Hayworth hit Cover Girl.
June Gale (1911 – 86): June made Roman Scandals as a Goldwyn Girl, but will chiefly be remembered as the long-suffering real life wife of pianist extraordinaire Oscar Levant, a man considered by virtually all who knew him as a horrible human being. June stuck by him, despite countless fights and several suicide attempts (by both of them) for 33 years until his death in 1972.
Paulette Goddard (1910-90): Paulette was a stunning beauty who made five films as a Goldwyn Girl, but she was always going to find her way into bigger roles. In 1932 she met Charlie Chaplin and would eventually star alongside him in Modern Times (1936). After their divorce in 1940 she was quickly contracted by Paramount after her performance in 1939's The Women brought her into the spotlight. It is said she ran Vivien Leigh a close second for the Scarlett O'Hara role in GWTW. Her career would last until 1972 and consist of 64 credits.
Part 2 will be posted on March 29