Betty Grable (1916-73): Betty appeared as a Goldwyn Girl three times, beginning with Whoopee! in 1930. Of course, her fame would ultimately stretch world-wide, mainly because of her staggeringly successful World War Two pin-up (above) and her highly publicized 'million dollar legs'. In 1947 the United States Treasury Department officially confirmed that she earned $300,000 that year, making her the highest paid woman in the nation. As a publicity stunt 20th Century Fox then insured her legs with Lloyds of London for a million dollars.
Virginia Grey (1917 – 2004): Virginia made her screen debut at 10 playing Eva in the 1927 silent picture Uncle Tom's Cabin. Her father was one of the Keystone Cops and a director for Mack Sennett. After Carole Lombard's death, Virginia and Clark Gable became an item, most people (including Virginia) convinced he would soon marry her. Instead, he suddenly wed Lady Sylvia Ashley and Virginia was shattered. She never married. 'Hollywood men are a lot of phony balonies', she said.
Carol Haney (1924 – 64): Carol was an exceptional dancer, a favorite of Gene Kelly, and no wonder. A diabetic, (she died young at 39), she is forever immortalized in the marvellous Cole Porter musical Kiss Me Kate (1953), where she partnered Bob Fosse in the brilliant 'From This Moment On' dance number, in the opinion of many (myself included) the greatest piece of dancing in movie history. As a Goldwyn Girl she appeared in Wonder Man (1945). It was Carol who hurt her ankle whilst appearing in The Pajama Game on Broadway in 1954, allowing her unknown understudy, a girl named Shirley MacLaine, to go on as her replacement the night Hollywood producer Hal Wallis turned up to watch Haney perform. He signed Shirley to a movie contract instead and she was on her way to stardom.
Fosse & Haney 'From This Moment On'
Jean Howard (1910-2000): Jean appeared in just eleven movies. In 1989 she published a book of photographs of the Golden Era titled 'Jean Howard's Hollywood'. From 1934 – 48 she was married to high-powered agent turned high-powered producer Charles K. Feldman.
Janice Jarratt (1914 – 91): Her solitary screen appearance was as a Goldwyn Girl in Kid Millions (1934). In April 1937 she was engaged to marry one of the most idolized men in America at that time, FBI Agent Melvin Purvis, the man who led the hunts for John Dillinger, Baby Face Nelson and Machine-Gun Kelly. The engagement was called off without public explanation just three days before the wedding.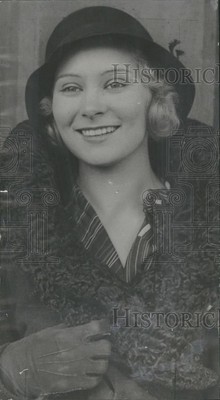 Christine Maple (1912- 47): Christine only made Whoopee! As a Goldwyn Girl and managed to land a handful of small parts in five other features, but by 1936 her career was over. Sadly, in 1947 she hanged herself at the age of 35.
Virginia Mayo (1920 – 2005): I have included Virginia Mayo here rather reluctantly. Why? Because I don't think she was a bona fide Goldwyn Girl, even though she appeared in no fewer than four of the iconic eleven Goldwyn Girl flicks. She was Nurse Joanna in Up in Arms, Ellen Shanley in Wonder Man, Polly Pringle in The Kid From Brooklyn and Rosalind van Horn in The Secret Life of Walter Mitty, but in none of those pictures was she listed as a Goldwyn Girl. Most sources, however, state she started as a Goldwyn Girl, so who am I to argue?
Darryl Zanuck did not believe she could succeed in movies because she had a slight turn in one eye and had to be photographed very carefully. Well, for what it's worth, Norma Shearer's was almost cross-eyed yet she became Queen of the MGM lot. Of course, being married to Mayer's right-hand man probably had a lot to do with it, but the public genuinely liked her. Anyway, 'Ginny' Mayo had a long and successful career, even making six musicals along the way. Her singing was dubbed in all six. She raved about how wonderful Jimmy Cagney was to act with, adored Alan Ladd and Gregory Peck, and could not stand working with Jack Palance. 'The way he did his work was strange', she said. 'He was a weird actor and I did not like working with him at all'.
Barbara Pepper (1915 – 69): Barbara and Lucille Ball began as Goldwyn Girls at the same time and their friendship endured for several decades. In fact, Lucy was willing to cast her as Ethel Mertz in her TV series I Love Lucy, until it was learned that Barbara had a drinking problem. Lucy's husband Desi Arnaz refused to contemplate hiring another alcoholic (William Frawley who played Fred Mertz was a legendary tippler), so she missed out. Fans of the 1965 sitcom Green Acres will no doubt recall Barbara playing the porcine Doris Ziffel, the slovenly barnyard neighbor of Eddie Albert and Eva Gabor. In her day Barbara Pepper was quite a looker, but the death of her beloved husband in a motorcycle accident in 1949 shattered her and she turned to alcohol and binge eating.
Barbara as Doris Ziffel in Green Acres
Nita Pike (1913 – 54): Born Juanita Pike in France, she appeared in 24 movies. One of her roles was as the secretary in Chaplin's The Great Dictator (1940). Married to actor Alan Edwards, she committed suicide two days after his death in 1954.
Mildred Shay (1911 – 2005): In her prime Mildred was, according to those who knew her, a knockout. If you ever watch The Women (1939), she plays Helen – Crystal's French maid and steals every scene. Even so, Joan Crawford liked her, as did everyone else, male and female. Actually, other than Mildred, there are several former Goldwyn Girls in this well-known film – Paulette Goddard has a major role as Miriam, Virginia Grey plays Pat, Shirley Chambers is the girl in the bath and Barbara Pepper plays the tough girl. Of all the eligible bachelors Mildred 'dated', she liked to tell of how Errol Flynn, naked but for his shirt and sock garters, held her captive in his apartment until she succumbed to his advances. Quite a player was Mildred.
Pat Sheehan (1931 – 2006): Without doubt she was one of the most beautiful women in the world when she adorned Guys and Dolls as a Goldwyn Girl. The general consensus was that there was scarcely a man alive who did not lose his breath when she walked into a room. Her lovers included Howard Hughes, Frank Sinatra and Rod Taylor. Most interestingly, she 'dated' Bing Crosby, but wound up marrying his son Dennis and bearing him three children.

Pat and husband Dennis Crosby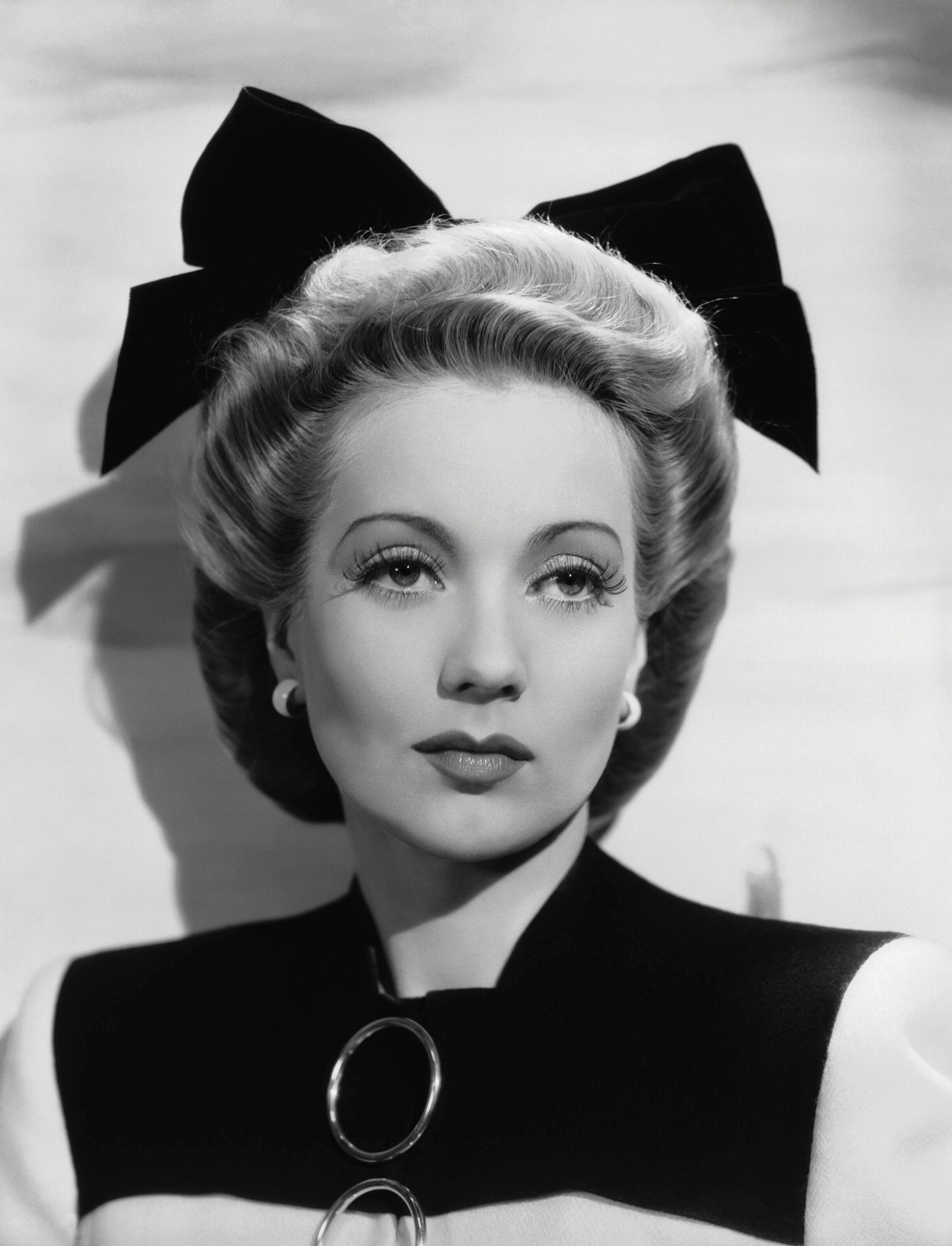 Ann Sothern (1909 – 2001): Ann only made Whoopee! as a Goldwyn Girl. Then Columbia signed her to a contract in 1934 her roles began to improve, although only slightly. RKO picked her up in 1936 and threw her into several very ordinary features until MGM grabbed her. After a number of reasonably good films she finally found her niche in the new television industry during the fifties. Series such as Suzie (titled Private Secretary in the US) and The Ann Sothern Show made her a household name throughout the 1950s. She usually played sarcastic, clever man-eaters.
Barbara Weeks (1913 – 2003): At the height of her considerable beauty Barbara Weeks was a regular guest at San Simeon, the castle home of William Randolph Hearst and his mistress Marion Davies in the early thirties. She was also courted by some of Hollywood's biggest stars including Gary Cooper and Clark Gable. Columbia head Harry Cohn attempted to seduce her but was rebuffed, so he banished her to low budget westerns. 'He thought it was punishment, but I loved it!' she recalled. 'I loved making westerns. They were so much fun. The outdoors, everything about them.'
Toby Wing (1915 – 2001): Toby Wing was unique in that she is the only bit player to ever receive a star on Hollywood's Walk of Fame. She scored parts in 56 movies and shorts between 1924 and 1938, none of which amounted to more than a few seconds of screen time, yet she was a real beauty who attracted suitors in droves. She was once engaged to Jackie Coogan, but he was just one of many fiancées she accumulated in her long life. Other lovers included Maurice Chevalier, Alfred Vanderbilt and Franklin Roosevelt Junior. During her heyday she received more fan mail at Paramount than Claudette Colbert or Marlene Dietrich. In 1938 she married an aviator who would become President Eisenhower's pilot during his 1952 presidential campaign. The marriage lasted 44 years.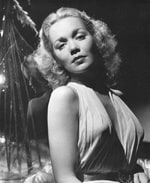 Jane Wyman (1917 – 2007): Jane is the only former Goldwyn Girl to win an Oscar (for Johnny Belinda in 1946), and the only one to be married to a President of the United States (Ronald Reagan), although he did not attain that office until well after their divorce. Over 54 years she made 86 movies and appeared in 356 TV shows.
in her Oscar-winning role in Johnny Belinda