Down the decades there have been a number of, shall we say, dubious Oscar-winners who have collected the statuette at the expense of more worthy contenders. Sometimes this is due to studio manipulation of nominations. A classic example of this happened in 1972 when Paramount chose to nominate only Marlon Brando for Best Actor in The Godfather, ludicrously nominating the star of the film, Al Pacino, in the Best Supporting Actor category. To make things worse, James Caan and Robert Duvall were also nominated as supporting actors. All this gave Brando a second to none chance of winning (which he did), and virtually scotched any chance Pacino had of an Oscar because he had to share votes from The Godfather supporters with his two co-stars.
Here I have listed what I believe were poor choices in the five categories of Best Picture, Best Actor, Best Actress, Best Supporting Actor and Best Supporting Actress. Of course, this is only my opinion. No doubt you will disagree with many (if not all) of them, but it does make for lively discussion. For what it is worth, I personally disliked 19 Best Picture winners, 7 Best Actors, 2 Best Actresses, 8 Best Supporting Actors and 2 Best Supporting Actresses.
Here they are, accompanied (in most cases) by my own preferences and a brief comment.
POOR CHOICES AS BEST PICTURE
1942    Mrs Miniver
If this silly movie was supposed to represent the average British family during the Blitz, then I'm a monkey's uncle. How many average families had an architect as its breadwinner; could buy a new car during the blitz; lived in a two-storey home; had a son who was a Spitfire pilot in the Battle of Britain; had its own air-raid shelter; took part in the evacuation from Dunkirk with the family launch; had its mother capture a Nazi airman in her kitchen; had its home flattened in an air raid and (to cap off a particularly bad war) had its future daughter-in-law strafed to death by a German aircraft in pitch darkness? Audie Murphy never saw this much action and he had medals up the wazoo!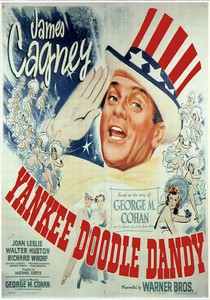 My Choice?     Yankee Doodle Dandy
Jimmy Cagney was terrific and made the movie memorable. That in itself should not be enough to determine a Best Picture gong, but this is still a superior picture to the propaganda of Mrs Miniver.
1944    Going My Way
Bing Crosby was very popular back then, plus the Catholic lobby had a lot of clout. Result: an ordinary little picture won out.
My choice?      Since You Went Away
A wonderful 'keep the home fires burning' story with super performances from the entire cast. I also thought the tremendous film noir Double Indemnity, released in the same year, was far superior to Going My Way.
1952    The Greatest Show on Earth
If there has ever been a good circus picture I am yet to hear of it, and this one is no exception. Boring, boring, boring!
My choice?      Ivanhoe
1952 was not a good year for movies and Ivanhoe was not all that special, but it had four ingredients that helped enormously, and they were Robert Taylor and Elizabeth Taylor at their peak, the brilliant George Sanders as the perfect villain – and Sir Walter Scott's fabulous story.
1956    Around the World in 80 Days
An endless 'travelogue' weighed down by a laborious script and a Mexican 'comedian', Cantinflas, who was simply not funny. In fairness to him, however, the script was very poor. Deathly dull, in fact.
My Choice?     The Searchers
John Wayne's best movie, a classic western if there ever was one, and it was not even nominated.  A travesty.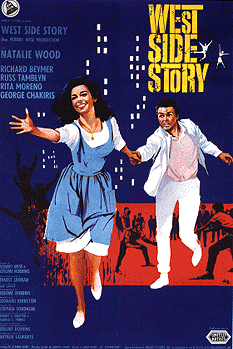 1961    West Side Story
There have been lots of fine musicals that have come out of Hollywood. This ain't one of 'em. Lousy songs and a dumb story. I mean, New York City punk gangs. Who cares?
My choice?      The Hustler
Paul Newman, George Sanders, Jackie Gleason and Piper Laurie combine to make this a superb black and white drama, aided by a brilliant script and flawless direction.
1968    Oliver!
This was not a great musical either. Dull, noisy songs, and it drags on for an interminable 153 minutes. A cinematic trip to the dentist!
My choice?      The Lion in Winter
I suppose for many people this is a kind of 'medieval domestic', but the arguments are very eloquent and the stars are on top of their game throughout. James Goldman's wonderful screenplay deservedly won an Oscar.
1969    Midnight Cowboy
I found the subject matter inconsequential. A couple of male hustlers, one of them a virtual derelict; male full frontal nudity and near nudity. Yawn!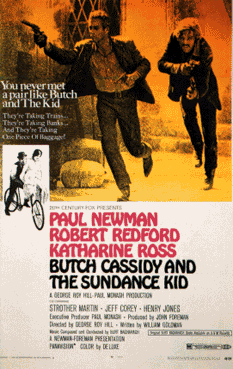 My choice?      Butch Cassidy and the Sundance Kid
This picture has charismatic stars, great scenery, action and Burt Bacharach's music. It is fun to watch. A lot more fun than Midnight Cowboy anyway.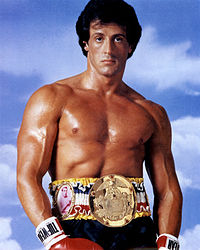 1976    Rocky
Boxing pictures are a drag. Ninety-nine out of a hundred have the hero getting the stuffing knocked out of him, usually as the underdog, before making a remarkable comeback to snatch victory in the final reel. Ho-hum! Rocky follows the proven formula right down the line, has the added drawback of Stallone as its 'star', yet wins the Best Picture nod. Not in my book it doesn't.
My choice?      All the President's Men
If comparing movies was a beauty contest, this picture would be Ava Gardner and Rocky would be Phyllis Diller. Director Alan J Pakula manages to tell history, (almost as it was happening), in an intriguing, edge of the seat way. I watch this great movie about four or five times a year. It is that good.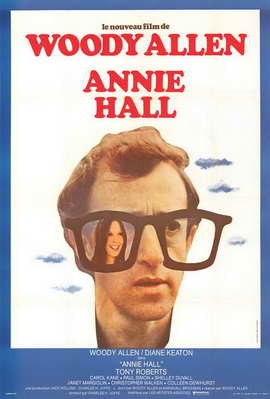 1977    Annie Hall
Sooner or later the so-called 'experts' are going to realize that Woody Allen is over-rated, something the cinema-going public has known for decades, for they have never gone in droves to see his movies. The only ones who think he is some kind of genius are the critics and the actors, who seem to treat the opportunity to appear in one of his self-indulgent movies as an invitation from God.
My choice?      The Goodbye Girl
Richard Dreyfuss richly deserved his Best Actor Oscar for this picture, but even he would admit that the super Neil Simon screenplay had an awful lot to do with it. Simon and Allen were both nominated for Best Screenplay. Guess who won? That sound you can hear is my teeth grinding.
1978    The Deer Hunter
This is such a bad movie.  It actually runs for an agonizing 183 tortuous minutes as well. The lowlight (there are plenty in fact) has to be the idiotic 'Russian Roulette' scene with some of the stupidest Vietnamese soldiers that ever lived. Did director Michael Cimino really believe the Viet Cong were as dumb as all that? The picture is a kind of serious version of Hogan's Heroes, that super-annoying TV series that depicted Nazis as both stupid and funny! They were neither.
My choice?      NOTHING
Not a good year for movies, 1978. The other nominations were Coming Home, Heaven Can Wait, Midnight Express and An Unmarried Woman, none of which were worth the price of admission. In fact, I could not find any other movie that year which might have displaced any one of them. The hugely popular musical Grease was released this year, but failed to be nominated. Superman – The Movie was a blockbuster that also missed the list. Neither was a good movie, but both were marginally preferable to The Deer Hunter in my book.
If anyone agrees with all my criticisms and choices I shall probably faint. I shall continue with 'STOLEN OSCARS' in my next entry.