Yesterday I wrote a little about the Church of Scientology and its adherents (both past and present) in the world of entertainment. Alphabetically, I got as far as 'G'. Here are the rest of them:
HAYES, Isaac: Singer/songwriter, occasional actor. An active Scientologist, the 'church' forced him to resign his role as 'Chef' on South Park because of the show's stance on religion.
HOLMES, Katie: Actress and ex-wife of Tom Cruise. No longer a Scientologist.
HUDSON, Rock: An early adherent, he was brought into the cult by big Hollywood agent Flo Allen, but left it before he died.
KIDMAN, Nicole: Probably a Scientologist by default, having married Hollywood's number one Scientology dude Tom Cruise. Not that she will ever speak about the cult in public. The threat of multiple lawsuits sees to that. Cruise's former auditor has publicly stated that Nicole's phones were tapped on Tom's suggestion.
LEE, Jason: He plays Dave in the Alvin and the Chipmunks films, and stars in his own series My Name is Earl. Caused quite a commotion when he bizarrely named his child – wait for it – Pilot Inspektor! Fancy going through life with that hanging around your neck. Oh yes, and he named his daughter Casper!
LEWIS, Geoffrey: Well-known for his supporting roles alongside Clint Eastwood and Robert Redford. One of those actors whose face is instantly recognizable, but whose name escapes us.
LEWIS, Juliette: The daughter of character actor Geoffrey Lewis, she was raised in a Scientology environment. Impressed as Carla in the 1999 tearjerker The Other Sister. She was also featured in What's Eating Gilbert Grape (1993) and Natural Born Killers (1994).
LUPUS, Peter: One of the regulars in the original Mission Impossible series, he is no longer a Scientologist.
MACLAINE, Shirley: A reincarnation addict who, it has been stated by several sources, has dabbled in Scientology but is probably not a member.
MASTERSON, Christopher: He plays Malcolm's older brother in Malcolm in the Middle.         
MASTERSON, Danny: One of the stars of That 70's Show and is Christopher Masterson's brother.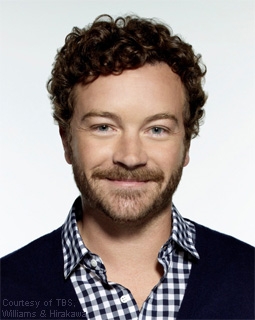 MILOS, Sofia: Best known for her role as Yelina Salas in CSI: MIAMI.
MOORE, Demi: Former wife of Bruce Willis, she starred opposite fellow Scientologist Patrick Swayze in Ghost. Demi was born in Roswell, New Mexico, so she probably believes in extra-terrestrials as well. Was a Scientologist in the 1980s until she married Bruce Willis who did not want his children brought up in the 'church'.
MOSS, Elisabeth: Plays Peggy on Mad Men.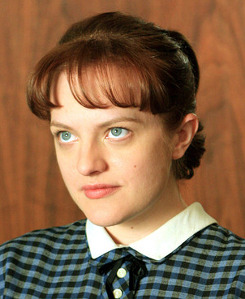 NICHOLS, Marisol: She plays Special Agent Nadia Yassir in the series 24.
NORTON TAYLOR, Judy: She played Mary Ellen Walton on The Waltons TV series. A devout Scientologist.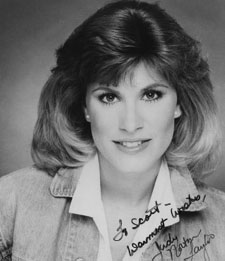 PHILLIPS, Bijou: Part-time actress, notably as Lucy in the Raising Hope series (2010-13). The daughter of John and Michelle Phillips of the 60s pop group The Mamas & the Papas, so she has a fine excuse for making looney decisions. Married fellow Scientologist Danny Masterson in 2011. Screenwriter and director James Toback described her as 'a genuine psychopath'. Her godfather was Andy Warhol. Enough said.
PITT, Brad: He did two courses in Scientology while he was dating Juliette Lewis, but his interest waned after they broke up.
PREPON, Laura: She played Donna Pinciotti in That 70's Show (1998-2006). She was also Alex Vause in Orange is the New Black (2013-15). Laura lived with actor Christopher Masterson and became a Scientologist through him.
PRESLEY, Priscilla: The 'King's' widow and co-star of The Naked Gun spate of comedies. Elvis hated Scientology with a passion. The thought of her giving away his money to the 'church' must have him spinning like a tumble-dryer in his tomb. Daughter Lisa Marie was also into Scientology, even sold her home to 'church' buddy Kirstie Alley. Elvis would have loved that too. She reportedly left the organization in 2012.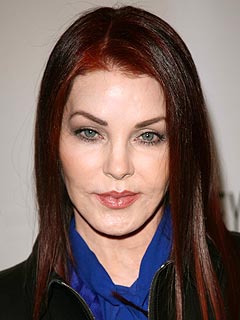 PRESTON, Kelly: Actress wife of John Travolta who played Avery Bishop in Jerry Maguire (1996), alongside fellow Scientologist Tom Cruise. A former girlfriend of George Clooney, she was also engaged to Charlie Sheen until he 'accidentally' shot her in the arm!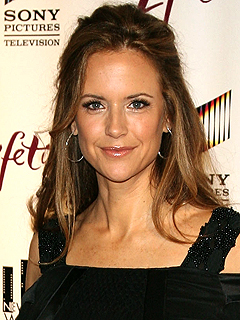 REEVE, Christopher: He famously played Superman, of course, and tragically died young after breaking his neck and becoming paralysed following a fall from a horse. He only dabbled in Scientology very briefly, identified it for what it was, and walked away.
REMINI, Leah: She was Carrie Heffernan in The King of Queens. Her co-star, Kevin James, described her as having 'the mouth of a construction worker with the body of a model'. Miss Remini, walked out on the Church of Scientology in 2013 after disputes with management. Also a guest at the Cruise – Holmes' wedding in Italy.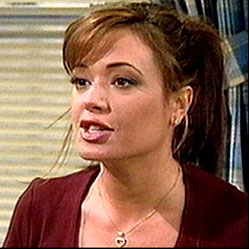 RIBISI, Giovanni: Probably best known on TV as Lisa Kudrow's dimwit brother on Friends for 8 episodes in 1994. He was also fellow Scientologist Juliette Lewis's boyfriend in The Other Sister.
ROGERS, Mimi: The first Mrs Cruise, she was even Tom's 'auditor' for some time, but eventually left the 'church' in 2012, having serious misgivings about its leader David Miscavige. Pity really, for I think the organization would have built a memorial to her sooner or later, simply for recruiting Tom.
SEINFELD, Jerry: He ditched Scientology 30 years ago, but they had him hooked for a while.
SIMPSON, Don: Producer of the Cruise flick Days of Thunder, he lost interest in Scientology after wasting $25,000 on its religious courses.
SMITH, Will: He flat out will not admit to being a Scientologist, but he contributes multi-million dollar donations to the 'church', and regularly hangs out with Scientologists. Who donates millions to a 'church' they do not belong to?
STONE, Oliver: The director of JFK and Platoon is no longer a Scientologist.
STONE, Sharon: She was seen (all of her) in Basic Instinct (1992). Evidently, Sharon was into the cult until Richard Gere introduced her to The Dalai Lama, after which she converted to Buddhism.
SUPLEE, Ethan: He plays Earl's dim-witted sidekick in My Name's Earl. Both men are Scientologists.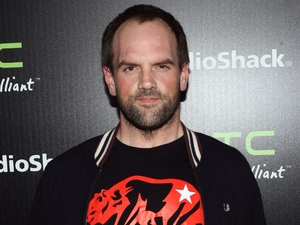 SWANSON, Gloria: The silent star who, ironically, had her greatest moment caricaturing herself in Sunset Boulevard (1950). One of the earliest adherents to Dianetics, the forerunner to Scientology, she claimed she was 'audited' by L. Ron himself, but did not remain in the cult long.
SWAYZE, Patrick: Well, the late Patrick is not a member of anything these days, but he was once a Scientologist. But then he was once a Buddhist too. He liked to experiment with religions. The star of Dirty Dancing and Ghost is gone now, more's the pity, but I seriously doubt he is hanging out with good old L. Ron in that galaxy far, far away.
TAMBOR, Jeffrey: He was George Bluth Sr. in Arrested Development (2003-13). He left the cult in 2008.
TRAVOLTA, John: He has been a practitioner of Scientology since 1975 when someone gave him a copy of Dianetics to read. It was Travolta who took Priscilla Presley along to classes and introduced her to the cult in the mid-1970s.
The Beverly Hills Playhouse
This establishment has operated since 1978, teaching up and coming performers the art of acting. Its teacher for most of those years was a man named Milton Katselas. He was a Scientologist and critics of the school say the place was primarily used as a recruiting ground for the cult. Known Scientologists that studied there include:  Jenna Elfman, Giovanni Ribisi, Jeffrey Tambor and Catherine Bell. Other actors who attended classes there, but were not inducted into the cult include: Tom Selleck, Michelle Pfeiffer, Ted Danson, George Clooney, Alec Baldwin, Tony Danza and Gene Hackman. In his later years Katselas became disillusioned with Scientology and broke with it altogether. Fellow Scientologist Grant Cardone then sent an e-mail to the school accusing him of 'improper sexual conduct' with his students. Several of them left the school in protest over the accusation. Katselas died in 2008 at the age of 74.
Milton Katselas