THE FLINTSTONES (1960-66)      166 EPISODES                                
It might surprise fans to learn that the famous tune 'Meet the Flintstones' did not appear until the third season of the series when it went into syndication, when it became necessary to remove all mention of the first season's sponsor Winston cigarettes. Mel Blanc provided the voice for Barney Rubble for almost all of season two, but his near-fatal automobile accident on January 24, 1961 resulted in Daws Butler filling in for him in five episodes while Mel lay in bed in a full body cast.
The imminent birth of Pebbles became a major worldwide sensation. The night Wilma told Fred she was pregnant (January 25, 1963), the end of the show featured a voice-over from a narrator: 'That's right, folks, the Flintstones are going to have a baby, and you can win a trip around the world!' Viewers had to guess Pebbles' birth-weight, and the winner, a Florida butcher, did receive a round the world trip plus $2,000 spending money! Needless to say, the voice-over has been removed from subsequent airings. The name Pebbles derived from Wilma's maiden name – she was Wilma Pebble. It was decided the Flintstones should have a daughter and not a son because of merchandising. Girl dolls sell far better than boy dolls. Simple as that. Fred and Wilma were the first animated husband and wife on American television to be shown in the same bed together.
Fred Flintstone's appearance was based on Alan Reed's personal physique and human appearance – only in animated form. Reed provided Fred's distinctive voice, of course. If you watch any of the following three movies – The Postman Always Rings Twice (1946), Viva Zapata! (1952) or The Far Horizons (1955) – you can both see him and hear him. The series, by the way, is based on The Honeymooners (1955), and was one of the first cartoons to directly target an adult audience. Jackie Gleason of The Honeymooners was sorely tempted to sue the Hanna & Barbera studio over the resemblance, but he was talked out of it. Did he really want to be known as 'the man who killed Fred Flintstone?', he was asked. He did not and his career was saved. He would almost certainly have lost the role of Sheriff Buford T. Justice in the Smokey and the Bandit franchise a decade or so later had he proceeded with the lawsuit.
An episode aired in December 25, 1964 was titled 'Christmas Flintstones', which is about as anachronistic as it is possible to get. To put that in perspective, Pebbles, for instance was born in 10,000 BC, which means the series was set thousands of years before the birth of Jesus Christ! This is the only Christmas episode in the series. Did the studio receive letters of complaint from the church-going brigade? I wonder. And something else, just as a matter of interest, all the characters in the series are drawn with only three fingers on each hand!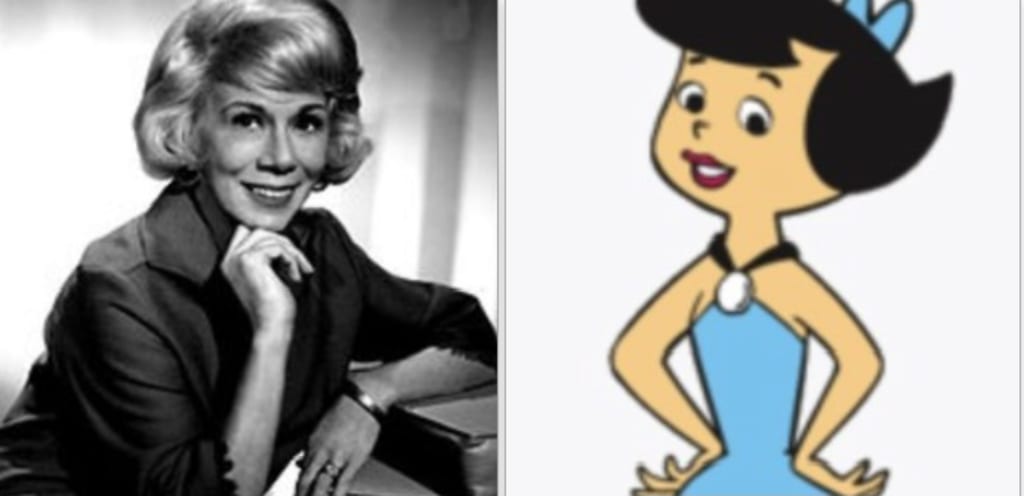 Bea Benaderet, the voice of Betty Rubble
Bea Benaderet voiced Betty Rubble for one hundred and twelve episodes from 1960-64. She was also Kate Bradley in one hundred and seventy-four episodes of Petticoat Junction, from 1963 to 1968. In fact, she passed away during the series at the age of sixty-two. Bea was known for providing an array of voices for cartoon characters for 'Merry Melodies'.
ANDY GRIFFITH SHOW, THE (1960-68) 249 EPISODES       
A distinct indication of the popularity of this 'feel good' series can be gauged by the fact that it was still at the top of the Nielsen's Ratings when it ended. Only I Love Lucy (1951) and Seinfeld (1989) are the other shows to equal that. The Andy Griffith Show was shot on the Gone with the Wind Atlanta set from 1939. In fact, the old Atlanta train station is visible in many episodes, to the right of the courthouse at the end of the street. Andy's house sat next door to the 'Aunt Pittypat' house from GWTW.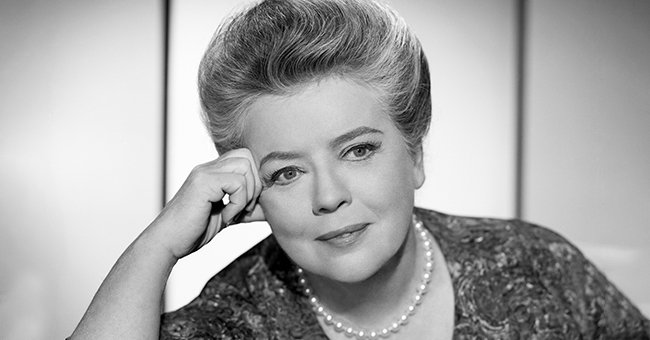 Frances Bavier as Aunt Bee
Frances Bavier played Aunt Bee Taylor in 187 episodes, yet she never got along with the star Andy Griffith throughout her time on the show. Evidently, she was extremely sensitive and resented her role as Aunt Bee. Despite her good-hearted image on-screen, cast members on the show often remember her as difficult, temperamental and somewhat cold. As for Griffith, he recalled, 'There was just something about me that she did not like'. In 1972, Andy and Ronnie Howard (he played the boy Opie in the series) visited her at home, endeavouring to mend a few fences. She turned them away. 'I just don't think she enjoyed being around children that much', was Howard's assessment. Frances had become a recluse, living alone (but for her fourteen pet cats) for the final seventeen years of her life. She never married nor had any children and died in 1989. Towards the end of her life she expressed regret about her attitude on the show.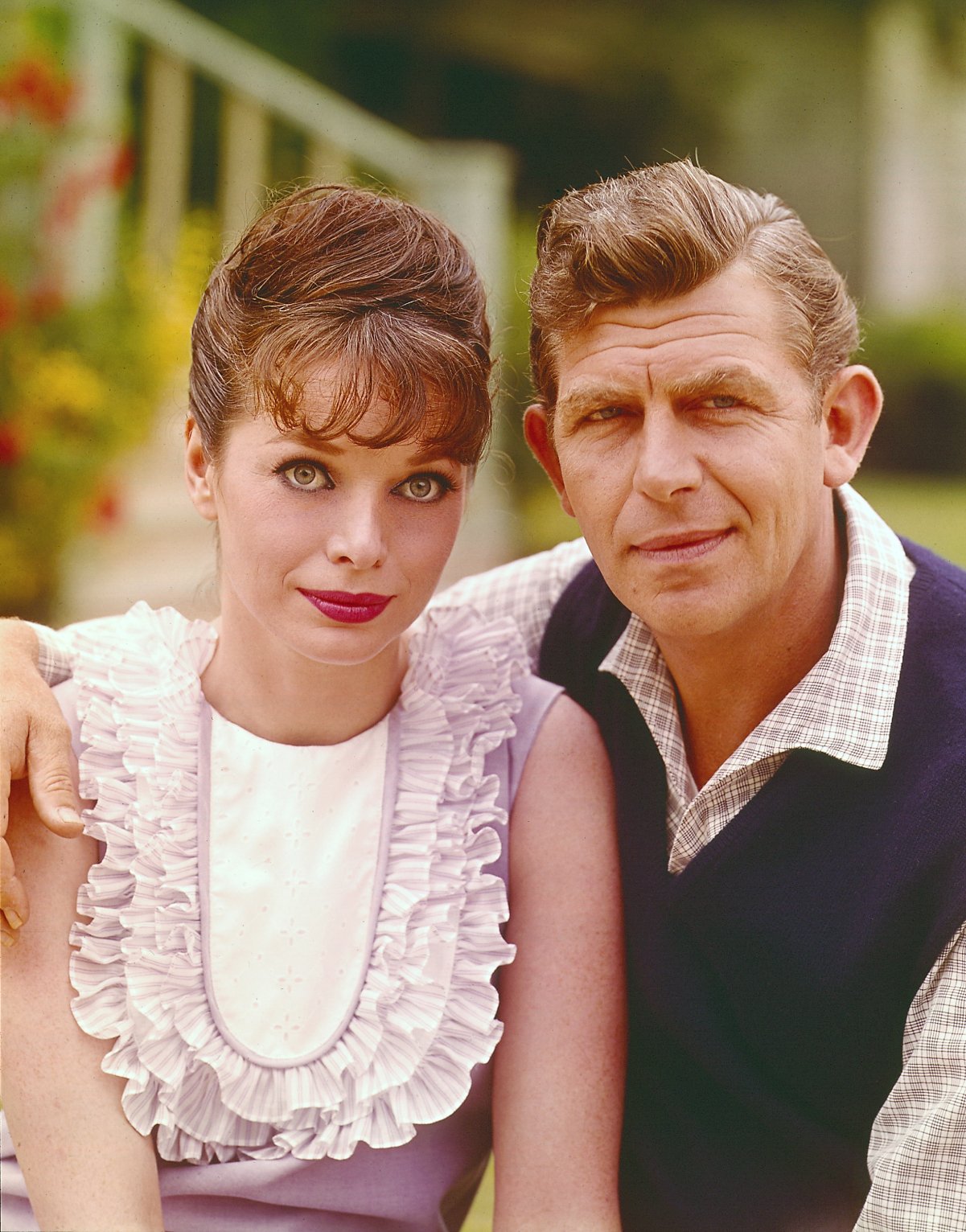 Aneta Corsaut & Andy Griffith
Elinor Donahue played Ellie Walker for just five episodes in season one, but did not return for season two because she felt she had no on-screen chemistry with Griffith. He later admitted that he had a hard time showing affection on-screen, that their relationship did not appear real or believable. Curiously, he had no problem showing affection to Aneta Corsaut who played in sixty-six episodes as Helen Crump. In fact, according to Andy's biographer, they had an affair and often went off together in private, despite him being married at the time. Aneta stayed with the series, then was cast in its follow-up, Mayberry R.F.D (1968-71), and in Matlock (1986). All three series starred Andy Griffith.
Don Knotts as Deputy Barney Fife
Andy originally told Don Knotts (Deputy Barney Fife) that he only intended to do the show for five years, so they both signed five-year contracts. Consequently, Knotts began looking for work in the fifth season and was signed to a five-year deal with Universal Pictures. When Griffith decided to continue with the series for three more years, he offered Knotts a new contract. However, he was bound by his Universal contract and had to leave the show.