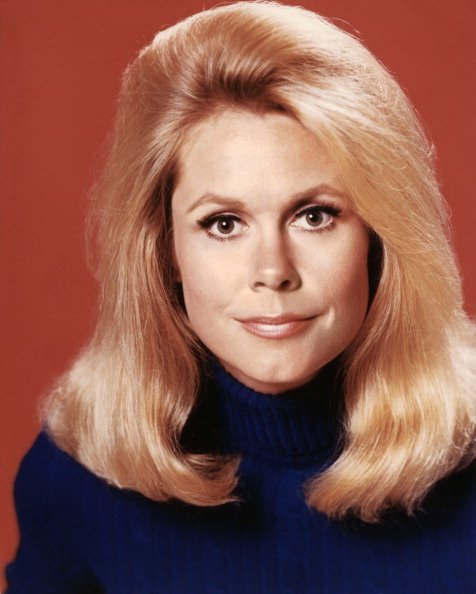 ELIZABETH MONTGOMERY (1933-95)
As far as television characters are concerned, one of the most universally beloved of all would have to have been Samantha, the good witch played by Elizabeth Montgomery in the ABC sitcom series Bewitched, which ran from 1964 until 1972. Not only was the Samantha character much-loved, so was the actress who portrayed her. Elizabeth Montgomery was born in 1933 to movie and Broadway royalty. Her father was leading man (and a war hero to boot), Robert Montgomery; her mother the successful Broadway star Elizabeth Allen. After attending the Academy of Dramatic Arts in New York City for three years, Elizabeth Montgomery made her TV debut in her father's 1950s playhouse series, Robert Montgomery Presents (1950).
Elizabeth & Gary Cooper
In March 1954, twenty-one year old Elizabeth, married the first of her four husbands, New York City socialite Frederick Cammann. By August the following year, the union had ended in divorce. That same year (1955) she made The Court-Martial of Billy Mitchell opposite fifty-four year old Gary Cooper, who still found the time and energy to seduce the newcomer making her big-screen debut. A stage-hand walked into the aging star's dressing-room and found him and Elizabeth in a compromising situation. Elizabeth had a 'thing' for older men, a father complex it was said, a penchant she would further demonstrate in December 1956, when she married forty-three year old actor Gig Young. Not only was he twenty years her senior, but he was an alcoholic as well. Once romantically involved with fellow alcoholic, actress Elaine Stritch, he met Elizabeth shortly after he and Elaine aborted their engagement. His marriage to Elizabeth lasted six years before ending in divorce in January 1963.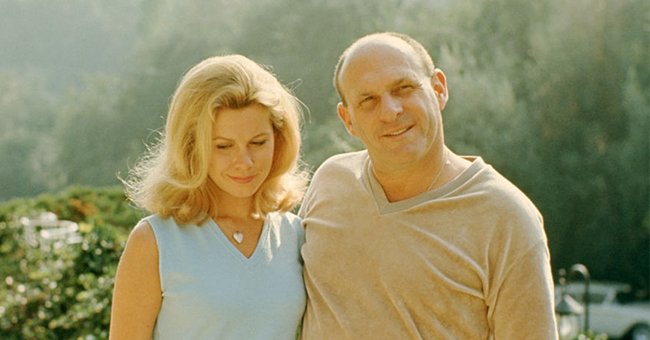 Elizabeth & husband William Asher
Husband number three for Elizabeth was a producer/director on the Bewitched series named William Asher. The union lasted a decade and produced three children. It ended when Elizabeth fell in love with director Richard Michaels during the eighth year of the show. Their resulting affair destroyed both their marriages and signaled the end of the series as well. Elizabeth and Richard moved in together after shooting on Bewitched concluded in 1972. However, within the space of two and a half years they had separated. On January 28, 1993, after living with him for almost twenty years, Elizabeth married actor Robert Foxworth who remained with her until her death from colon and liver cancer a couple of years later. She was sixty-two.
With husband Gig Young
According to author Herbie J. Pilato, Elizabeth was living with her eventual fourth husband, Foxworth, (but not yet married to him), when she embarked upon an affair with former Soviet ballet dancer Alexander Godunov. Die Hard (1988) fans will recall him portraying the crazed gunman Karl in that movie. Godunov was a talented man but was shy and insecure off-screen. When he died (from natural causes, according to his physician), his body was discovered (coincidentally) on the same day that Elizabeth passed away, May 18, 1995, although the man had died several days before her. He was forty-five years old.
JODIE FOSTER (1962 – )                                       
Young Jodie Foster
Jodie was born Alicia Christian Foster in November 1962 and is a native of Los Angeles. Her parents divorced three years before she was born. Consequently, she was raised by her mother (Brandy) and her mum's lesbian lover. Alicia's three siblings insisted on calling her Jodie after mum's live-in girlfriend (Josephine Dominguez Hill), who was known as 'Jo D' The name kind of stuck.
Jodie in Taxi Driver
Jodie started her career at the age of two! By the age of three she was reading, and for four years she made commercials before debuting as an actress (aged six) in the TV series Mayberry R.F.D. in 1968. She was only nine in 1972, when she was attacked by a lion and carried briefly in its mouth while filming Disney's Napoleon and Samantha. At thirteen, she portrayed a prostitute named Iris Steensma in the movie Taxi Driver (1976), opposite Robert De Niro.
Fluent in French by the age of fourteen, she spoke her own lines in the film Stop Calling Me Baby!  (1977). She even recorded songs (in French) for the film. Jodie also learned Spanish at a young age and was fluent in Italian by the age of eighteen. In 1980, she finished top of her class at the College Lycee Francais, before beginning to study English Literature at Yale University. She graduated magna cum laude in 1985. Jodie is not just an intellectual either. She enjoys kick-boxing, yoga, karate and weightlifting.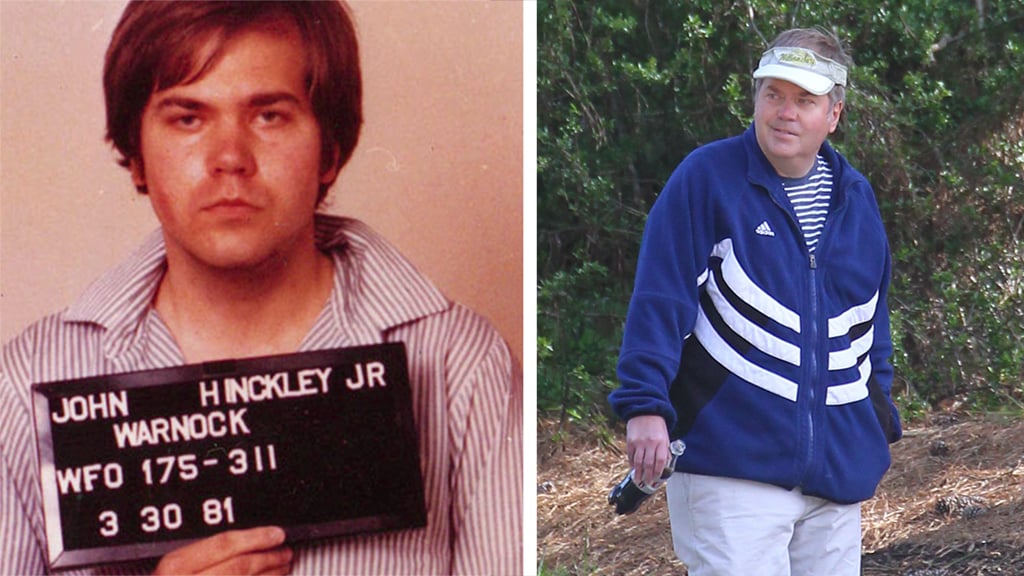 John Hinkley Jr – then and now
During her college years she was stalked by John Warnock Hinkley Jr., who attempted to assassinate President Ronald Reagan on March 30, 1981. Evidently, Hinkley was obsessed with both Jodie and the movie Taxi Driver, in which Travis Bickle, played by De Niro, tried to shoot a presidential candidate. Hinkley decided that if he was to kill the real President he would greatly impress Jodie! He did not quite kill Reagan and Jodie was most definitely not impressed by his attempt! In July 2016, Hinkley was released from the St Elizabeth's Mental Institution after thirty-five years; his release contingent on dozens of conditions, one of which barred him from ever contacting Jodie Foster.
Cydney Bernard & Jodie
It is interesting to note that Jodie has never had any acting lessons, yet she has racked up two Academy Awards before she has turned thirty. The first was for her portrayal of rape victim Sarah Tobias in The Accused (1988); the second for her performance as FBI agent Clarice Starling in The Silence of the Lambs, three years later.
Jodie with her wife Alexandra Hedison
In 1992, Jodie met and fell in love with production manager/producer Cydney Bernard on the set of Sommersby (1993). Cydney is nine years Jodie's senior. She has produced, among other films, The Client (1994) and Bean (1997). The couple had two children, both birthed by Jodie, but their relationship foundered in May 2008. They have never revealed the identity of the father(s) of their children. In an acceptance speech at a breakfast for 'Hollywood Reporter's Women in Entertainment' in December 2007, Jodie paid tribute to her long-time companion Cydney, thereby ending all speculation about her sexual orientation. Since then Jodie has married Alexandra Hedison.