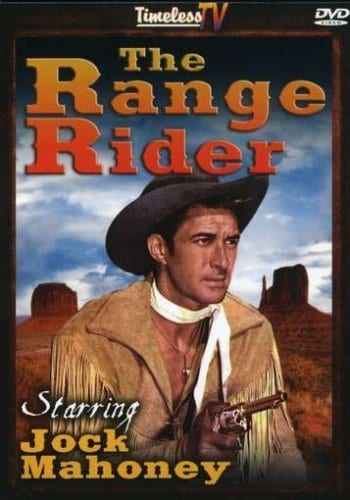 THE RANGE RIDER (1951-53) 78 EPISODES               
This series was one of the earliest westerns on American TV and was well-received. Jock Mahony, a former stuntman (and the step-father of actress Sally Field) was the star of the show. Oddly, his character had no name and was known only as 'Range'Rider'. Nevertheless, he was known far and wide (even by the Indians) as a tough but fair man and a crack shot. At his side was the customary western sidekick, in this case a young fellow named Dick West (played by Dickie Jones). Gene Autry was the executive producer of The Range Rider and the series theme song was 'Home on the Range. Seventy-nine episodes were actually filmed but one went missing and it was not until 1959, six years after the series had concluded, that it was located and finally broadcast.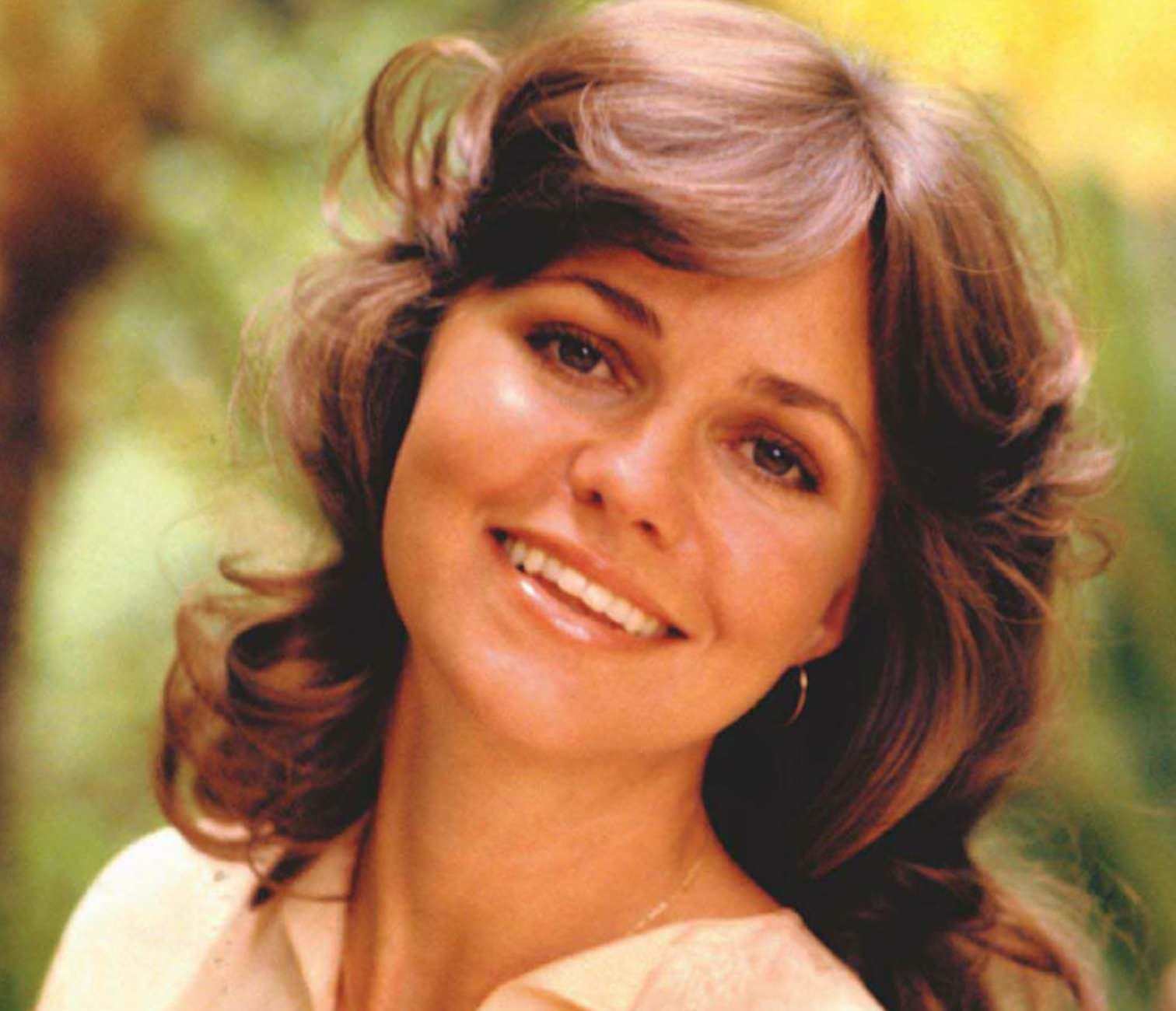 Mahoney's step-daughter Sally Field
Mahoney starred as Tarzan a couple of times but was mainly a stuntman in his early days. The second of his three wives was Margaret Field, the mother of Academy Award winner Sally Field. Sally has since disclosed in her 2018 memoir that Mahoney sexually molested her throughout her childhood during the time he was her step-father. He suffered a stroke at the age of 54 when he was shooting an episode of Kung Fu in 1973. He recovered, but a second one two days, after he was involved in a car crash, finished him at 70.
Dickie Jones
Dick Jones was a singer and voice actor who achieved success as a child performer. He was probably best-known for providing the voice for the title character in Disney's 1940 animated feature Pinocchio. An accomplished horseman from infancy, he was billed (at the age of four) as the World's Youngest Trick Rider and Roper, and at six was performing riding and lariat tricks in the rodeo owned by western star Hoot Gibson. In The Range Rider series his diminutive stature (he was only 5'4" or 1.63m), made it easy for audiences to believe he was much younger than the star Mahoney (he was a whole foot taller and towered over him), even though Dickie was just eight years his junior. Dick Jones died in 2014 after a fall in his home.
RANGO (1967) 17 EPISODES                   
This was a summer replacement comedy western series that starred Tim Conway, the former portrayer of the forever bungling Ensign Charles Parker in 1962's hit series McHale's Navy. In Rango he plays a similar bungling Texas Ranger named Rango Starr, accompanied by his cowardly off-sider, an Indian named Pink Cloud. The writing in the series is simply not funny. Consequently, it was dropped after just seventeen episodes. Those who actually watched and put up with the show thought that Rango's horse stole most episodes because, whenever he was faced with a dangerous mission – he would sit on his butt and refuse to move. For many viewers this was far funnier than anything in the script.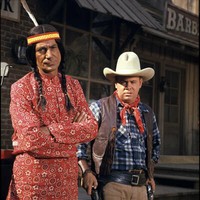 Guy Marks (L) & Tim Conway
Conway has been described as 'the best second-banana in show business', although playing a bumbling fool seemed to be all he could convincingly do. Even so, in 2004 he was named a 'Disney legend', presumably because he starred in one of the studio's lesser hits The Apple Dumpling Gang (1975). Evidently, achieving 'legend' status is easier at some studios than others. Guy Marks, incidentally, was a stand-up comic and world-class impressionist, rather than an actor per se, a man known to the pop music charts for his seventies one-hit wonder titled 'Loving You has Made Me Bananas'. His casting as the Indian, Pink Cloud, was an odd choice indeed and it didn't work.
 RAWHIDE (1959-66) 217 EPISODES
This most popular series resembled the equally popular Wagon Train (1957-65), in that (like the wagon train), the cattle drive was a continuous one. The series starred the ill-fated Eric Fleming as the trail boss, Gil Favor, Paul Brinegar as 'Wishbone' the cook, and newcomer Clint Eastwood as the outfit ramrod Rowdy Yates. They are driving a herd of longhorns from San Antonio, Texas to Sedalia, Missouri. Eastwood was twenty-eight years old when he signed for Rawhide, yet his character was supposed to be just nineteen. Nobody seemed to notice.
Fleming was the star of the show but Eastwood's subsequent fame has resulted in recently released DVD packages featuring him more prominently on the cover. Bad luck was no stranger to Fleming in his brief life. At the age of eight he hopped a freight train to Chicago to escape his abusive father. After being hospitalized for injuries suffered in a gang fight, he returned to California to live with his mother and to find work at Paramount Studios as a labourer. World War Two saw him join the Merchant Marine, later serving as a Master Carpenter in the Seabees. In 1942, his face was shattered when a 200-pound block of steel slipped from a hoist and struck him. Four plastic surgery procedures ultimately created the face that became familiar to Rawhide fans. In September 1966, two days before he was due to be married, Fleming drowned in a Peruvian river while on location for a film. He was only forty-one.
Be-whiskered Paul Brinegar hailed from Tucumcari, New Mexico. His screen career (1946-94) began and ended in westerns where he virtually turned grizzled sidekicks into an art form. Like Fleming he saw action in the South Pacific during World War Two, serving for four years as a chief radio operator. At the end of hostilities he worked in California as a radio repairman and began to dabble in acting. His career came to a close when he played his final role as the stagecoach driver who succumbs to a heart attack in the 1994 Mel Gibson film Maverick. Singer/actor Sheb Wooley also featured in over a hundred episodes of Rawhide as the scout, Pete Nolan. Sheb hit the pop charts in 1958 with a massive #1 hit song 'Purple People Eater'.
The career of Clint Eastwood is well-known and on-going, both as an actor and as a director. His popularity as Rowdy Yates rivalled that of the star Fleming as he developed a solid following throughout the tenure of Rawhide. He had appeared in miniscule (often uncredited) roles in eleven movies and on a handful of TV series before landing the lead in Italy in a 'spaghetti western' titled A Fistful of Dollars in 1964. For a Few Dollars More (1965) and The Good, the Bad, and the Ugly (1966) soon followed and he was on his way to cinematic superstardom. Incidentally, he carried the same gun and wore the same boots in all those movies and in Rawhide, even in Unforgiven in 1992.