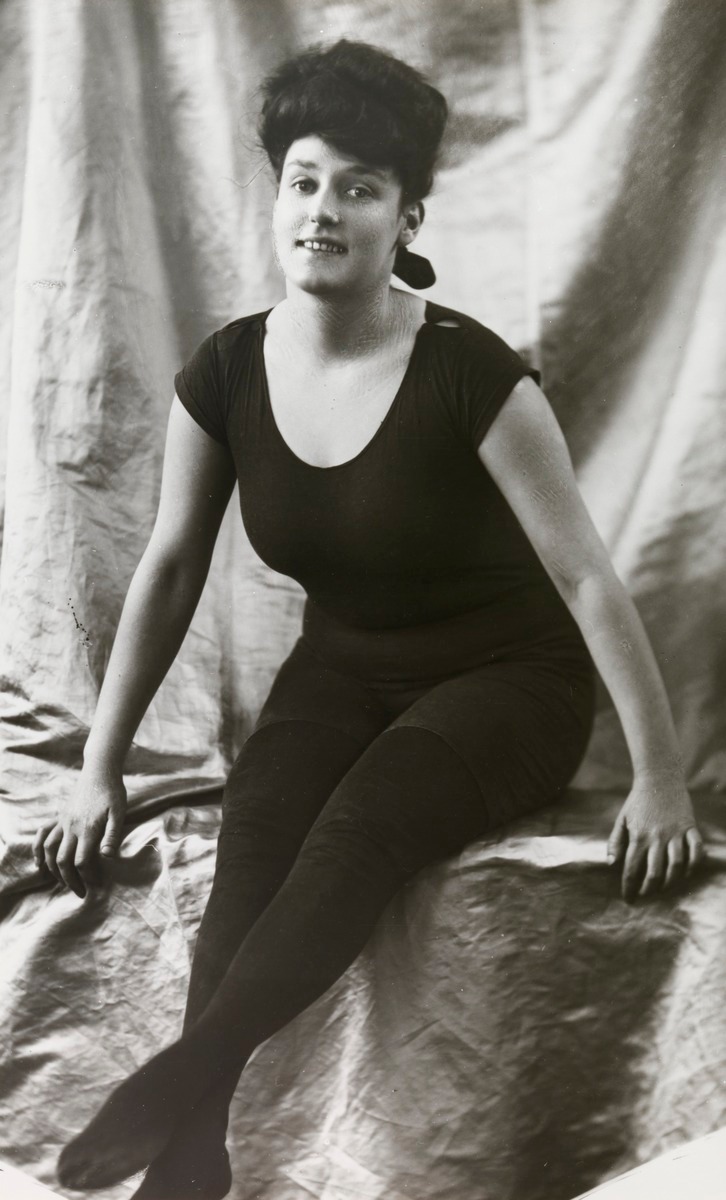 Annette Kellerman                                        and naked in Daughter of the Gods (1916)
When Australian swimming star Annette Kellerman appeared naked in the 1916 silent movie Daughter of the Gods, she actually caused less shock waves than she did back in 1911 when she brazenly wore a one-piece bathing costume onto an American beach. The introduction of the Hays Code in 1934 removed nudity altogether from movie screens for the next 30 years.
The Great Train Robbery (1903)
The very first American features were screened in 1903 – and they were westerns. The Great Train Robbery ran for just 12 minutes, yet it was a sensation. It was shot in New Jersey, by the way, not in California. Patrons cowered in their seats when one of the gunslingers pointed his pistol directly at the screen and fired! Indeed, when the Hays Code came into being in the 1930s, one of its first bans forbade the shooting of pistols at the screen. Cinema-goers still had not gotten entirely comfortable with how the movies worked.
     John Barrymore and Mary Astor in Don Juan (1926)             Estelle Taylor as Lucrezia Borgia
In the 1926 silent film Don Juan, screen idol John Barrymore kissed Mary Astor and Estelle Taylor a total of 127 times! He was involved with Mary off-screen as well for some time. Indeed, she was a teenager when he first seduced her on his lounge while her chaperoning mother sat on the terrace outside sipping coffee. Estelle married boxer Jack Dempsey in 1925. The stormy union ended acrimoniously in 1930.
                Lillian Gish                                     Lillian in Way Down East (1920)
Petite silent star Lillian Gish knew about the inherent dangers involved in her upcoming 1920 movie, Way Down East, so she insured her life for the duration of the shoot. She would surely have been refused had the insurance company known she would be placed on an icefloe day after day in sub-zero temperatures wearing just a cotton frock. Her insurers would have been even more mortified had they known that she was to be rescued at the last minute before the floe disappeared over a waterfall, and that there was no safety contingency plan in place if the stunt failed. And on this particular set there was no trick photography and no stunt doubles either. Tiny Lillian was much tougher than she looked.
Lillian (L) and Bette Davis in The Whales of August (1987)
Her last movie was The Whales of August (1987). She lived to the age of 99 and never married. Bette Davis (who did not like her) always said she was a lesbian and maybe she was. Back in the early days of Hollywood, Lillian and her actor sister Dorothy had the opportunity to purchase the Sunset Strip, a virtual track in the middle of nowhere, for a lousy $300! They discussed it and agreed to spend their money on two fashionable dresses at Bullock's department store instead.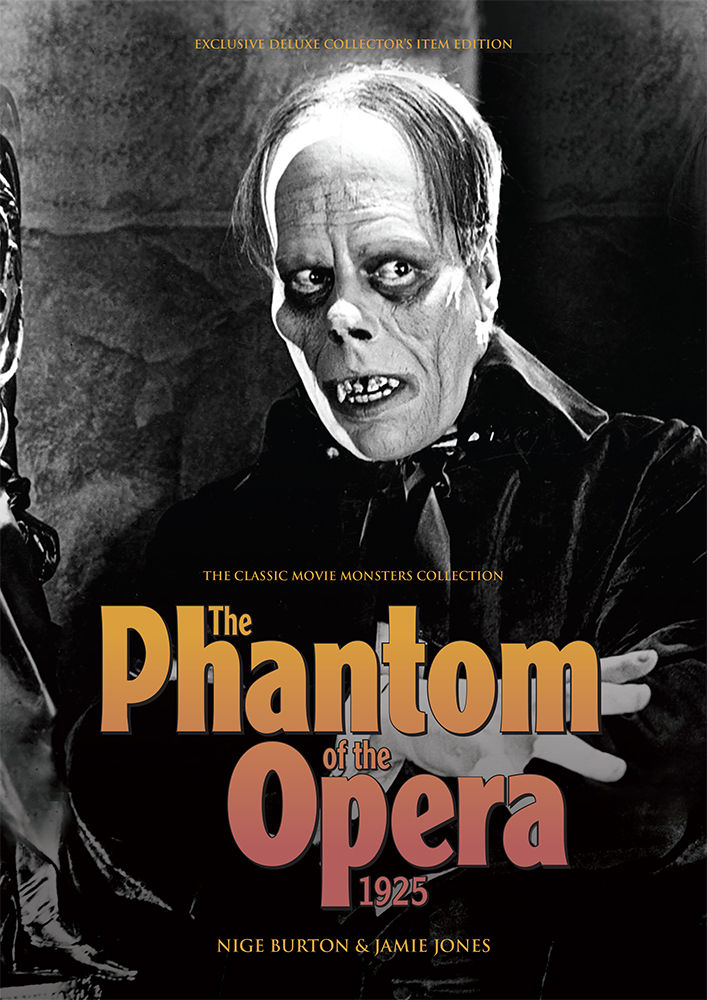 Publicity stunts have always been a part of movie-making and promotions, but every once in a while one goes drastically wrong. Back in 1925 some bright spark decided to promote The Phantom of the Opera in Britain by having the military escort a print of the movie from the Southampton docks all the way to London. A military escort from the 153rd Heavy Brigade of the Royal Artillery was preceded by troops, an armoured car and a full regimental band. The vulgarity of the entire operation brought on a full-scale War Office enquiry and questions were asked in the House. To make matters even more ludicrous it later emerged that the film itself was still aboard the ship at the docks! The military had been escorting empty boxes. Mainly because of the uproar the picture never was released in Britain.
Novarro as the title character in Ben-Hur (1925)
Sam Goldwyn signed away an unprecedented 50% of the returns on his 1925 blockbuster Ben-Hur to author Lew Wallace just to obtain the movie rights to his best-seller. The picture cost an astronomical (for the times) $6 million to make and, in spite of its enormous popularity, never did recoup all the outlay because of Sam's crazy 50% deal. Mexican screen heart-throb Ramon Novarro enjoyed a long and successful career, but was brutally murdered late in life. He was a homosexual and often brought rent-boys home for sex. In 1968 he was murdered in his home by two of them. They had heard false rumours that he had hidden a lot of money on the premises. They beat him to death, ransacked the place and left empty-handed. Both killers were eventually apprehended.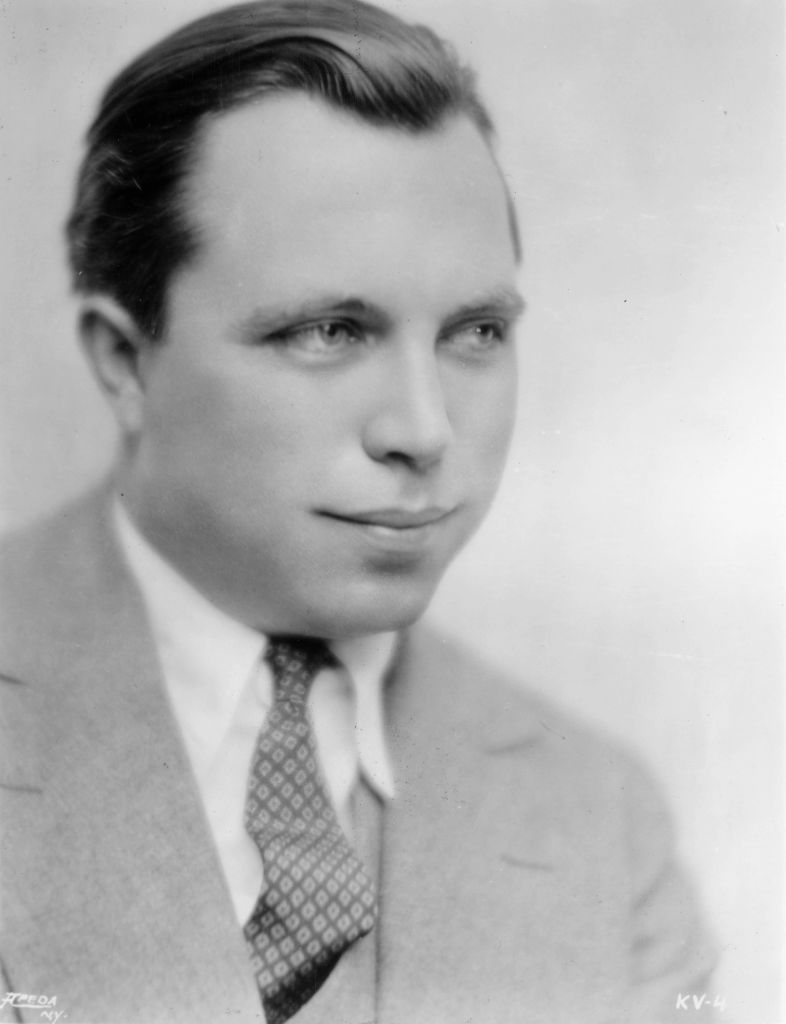 King Vidor
LB Mayer was not about to make the same mistake as Sam Goldwyn was making with Ben-Hur. His most expensive production, The Big Parade (1925), only cost him a paltry $250,000 to make. Furthermore, instead of honouring his '20% of the profits' contract with director King Vidor, Mayer managed to convince him to accept a flat fee instead. LB was sure the picture would be a major success (and it was), but he painted a far darker portrait of its potential to Vidor and the director took the bait. It raked in $15 million and Vidor soon discovered that his flat fee amounted to about one tenth of the 20% he had initially signed for.
Jimmy Stewart & Norma Shearer dating             Mickey Rooney alias Andy Hardy
Norma Shearer's husband, Irving Thalberg, passed away in September 1936. Because of his fragile heart condition, the couple had, on doctor's orders, pretty much abstained from energetic sexual activity during their marriage. Once he was gone, however, Norma quickly made up for lost time. When she saw Jimmy Stewart in The Shopworn Angel (1938) she set her sights on him. Their affair lasted about six weeks before he ended it and moved on to others. Then 36 year-old Norma staggered everyone, especially LB Mayer, by embarking upon an affair with MGM's Andy Hardy, the permanently aroused 18 year-old Mickey Rooney. Mayer personally read Rooney the Riot Act. He was told to desist or find a new line of employment. Of course, he complied. Besides, he was servicing almost every pretty girl who landed a part in an Andy Hardy picture.
Kate Hepburn as Mary of Scotland (1936)                                        John Ford
Director John Ford had a heavy affair with Katharine Hepburn when he directed her in Mary of Scotland in 1936. He later confided to his pal John Wayne: 'Kate Hepburn is the kind of woman a man could almost leave his wife for.' Apparently, Kate even went to his wife and offered her $150,000 for his freedom. Mary kicked her out. She had plenty of money anyway. Ford would never have left her in any case, as well she knew.