Michael Douglas as President Shepherd in The American President (1995)
One of the highlights of President Andrew Shepherd's defence of his girlfriend (Sydney Ellen Wade) in his address to the press corps towards the end of The American President (1995), is the following challenge he makes to Presidential candidate Bob Rumson: 'You want a character debate, Bob? You better stick with me, 'cause Sydney Ellen Wade is way out of your league.' In March 2016, Republican Presidential candidate Ted Cruz closely paraphrased these lines while responding to fellow Republican candidate Donald Trump's attack on his wife Heidi: 'If Donald wants to get into a character fight, he's better off sticking with me, because Heidi is way out of his league.' Cruz often quoted movie lines on the campaign trail. Australian Labour Party MP Anthony Albanese also plagiarized parts of President Shepherd's speeches from this movie for his 2012 National Press Club address.
Laura Innes as Dr Weaver in ER
Laura Innes is the actress who portrayed Dr Kerry Weaver in the long-running TV series ER. Fans of the series which ran from 1994 until 2009 will recall her as the doctor who walked with a limp and the aid of a cane. In real life she did not have a disability, but after ten years of limping on the show she began to experience the early stages of actual spinal damage as the bottom of her spine began to curve on one side. Consequently, the producers decided to have her character undergo surgery that would remove her limp altogether. Laura is, nevertheless, an advocate for the disabled community and utilizes her role as director to help employ disabled people. Back in December 1980, her first fiancée, actor David Bell, was murdered in a car park and his tragic death had a profound effect on her. Now in her mid-sixties, Laura is happily married with two children.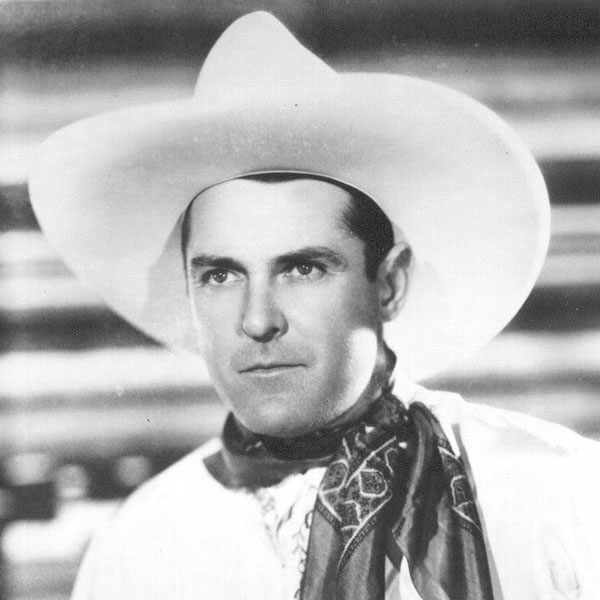 Cowboy star Ken Maynard
Contrary to his generally likeable screen image, off-screen, cowboy star Ken Maynard was thoroughly disliked by just about everyone he worked with. The man was a foul-mouthed bullying alcoholic, one of those people whose success went straight to his head the moment he attained celluloid stardom. He delighted in terrorizing the cast and crews of his pictures and was universally considered to be 'a bad-tempered drunk' who was downright mean-natured. All this ultimately cost him his film career. He spent his final years in a broken-down house trailer on an empty lot in North Hollywood, grossly overweight and as obnoxious as ever. His substantial wealth long since gone, Maynard succumbed to stomach cancer aged seventy-seven at the Motion Picture Home in Woodland Hills, California. Surprisingly, about seventy-five mourners attended his funeral.
Rick Jason as Lt. Gil Hanley in Combat!
Rick Jason was a veteran of World War Two whose face and name became well-known when he portrayed 2nd Lt. Gil Hanley in the very popular TV series Combat! The show ran for one hundred and fifty two episodes, starting in 1962 and concluding in 1967. In October 2000, the surviving members of the cast met for a reunion in Las Vegas. A week later Jason died from a self-inflicted gunshot wound at his Moorpark, California home. He left no note but authorities said he was despondent over 'unspecified personal matters.' He was seventy-seven.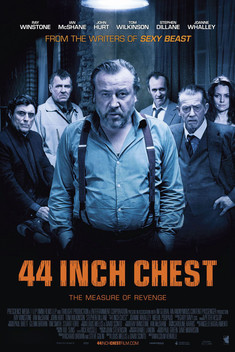 I am left to wonder why actors of the quality of John Hurt, Tom Wilkinson, Ian McShane and Ray Walstone would choose to star in a movie whose screenplay required each of them to repeatedly utter the revolting word 'cunt'. I checked and discovered that the screenwriters, Louis Mellis and David Scinto, had penned a script in which the actors got to utter the word no fewer than forty-eight times. The word 'fuck', incidentally, appears a lazy 162 times! I realize that actors are a breed unto themselves but surely players of such talent and renown can find something of more quality to tackle in their chosen profession? Maybe, the picture improved towards the end, although I seriously doubt it did. I tired of the wearisome use of the same abhorrent language in every scene and turned it off with about thirty minutes left to run. Enough was more than enough. The title of this rubbish is 44 Inch Chest (I have no idea why) and it was released in 2009.
John Le Mesurier & Hattie Jacques
John Le Mesurier portrayed the affable Sergeant Wilson in the hit TV series Dad's Army (1971). The actor himself was probably even more affable than the sergeant he played. His first wife, June, was an alcoholic and the cause of their divorce in 1949. He met his third wife (Joan) in 1964, while his second wife, actress Hattie Jacques, was involved in an affair with her driver, a man named Scofield. Le Mesurier agreed to take the blame in the divorce case so as not to damage Hattie's reputation or career. He and Joan remained good friends with Hattie until her death in 1980. Sadly, for John, he was soon compelled to separate from Joan anyway, when she embarked upon an affair with their mutual friend, comedian Tony Hancock. Tony's marriage had failed so Joan and John had invited him to stay with them in their home until he could pull himself together. Tony's drinking soon ended his relationship with Joan, however. She and John began living together again after Hancock's death in 1968.
In the 1971 Stanley Kubrick film A Clockwork Orange, there is a scene in which Alex (Malcolm McDowell) picks up two young women and takes them home for an orgy. One of those girls, the brunette, was Australian actress Glenys O'Brien (although she is uncredited). She did not want her parents to see her in the film because she can be glimpsed fully naked in the scene. Later, she returned to Australia where she met and married, (in 1974), local TV personality Ernie Sigley. The union lasted until his death in 2001 and produced four children.
Tim Roth 
British actor Tim Roth revealed during a press conference for his directorial debut for The War Zone (1999), that he is a survivor of sexual abuse that was inflicted upon him from his childhood until his early teen years, although he declined to name the perpetrator at that time. In December 2016, however, he gave an interview to The Guardian newspaper in which he revealed that the abuser was none other than his own grandfather, who had also sexually abused Roth's father when he was a child.