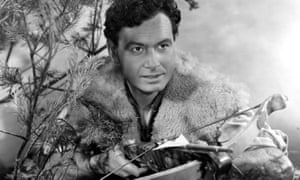 CONRAD PHILLIPS (1925-2016)                         
He was born Conrad Havord in London, England in 1925, but later altered the date of birth on his ration book from 1925 to 1924, so that he could enlist in the Royal Navy during the Second World War. He was, in fact, only 16 years old. For three years he saw action in the Atlantic Ocean, the Mediterranean Sea and the North Sea, and even survived the mining of a landing craft he was aboard. Embarrassed by his Christian name, he called himself 'Bill' throughout the latter part of the war. When he started acting, he officially changed his name to Conrad Phillips, the same name his father had been using as a pen name for his thriller writing.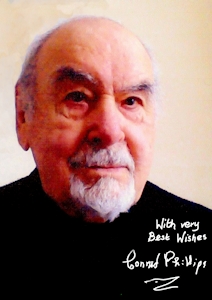 Conrad in his dotage
Conrad studied at RADA and then appeared in repertory theatre and in the West End. Today, those who remember him at all, will probably do so because of his portrayal of William Tell in the popular ITV television series The Adventures of William Tell. The show ran for 39 episodes from 1958 until 1959. Severe back pain, two knee replacements and one hip replacement brought a premature end to his acting career, bringing about his retirement in 1991. Back in '59, he had actually performed the entire final episode of the William Tell series from a wheelchair, having broken his ankle while on location. Even the action and fighting shots were done from a wheelchair! Phillips breathed his last in 2016 at the age of 90.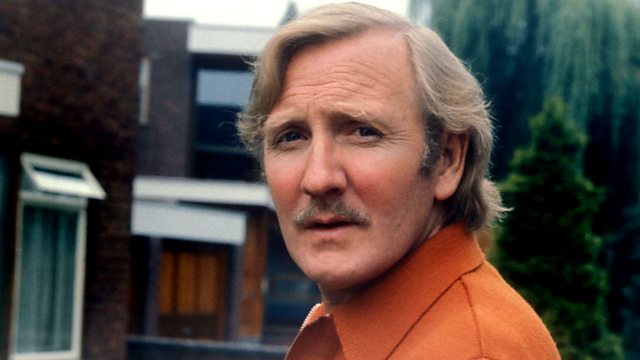 LESLIE PHILLIPS (1924 – )                                              
A Londoner from Tottenham, the much-loved Leslie Phillips is now in his mid-nineties and has racked up 170 screen credits, most of them playing quintessentially English stereotypes. Modern young audiences are probably quite unaware that he was the voice of 'The Sorting Hat' in three Harry Potter films – Harry Potter & the Sorcerer's Stone (2001), Harry Potter & the Chamber of Secrets (2002), and then a decade later in Harry Potter & the Deathly Hallows Pt2 (2011). Older fans would know him for three 'Carry On' features and two 'Doctor' films. He still considers Carry on Nurse (1959) to be his funniest film.
Leslie in later years
Phillips was just eighteen when he was called up for army service during World War Two. Serving initially in the Royal Artillery, he soon made Lance Bombardier and was sent for officer training. On becoming a 2nd Lieutenant he was transferred to the Durham Light Infantry. Unfortunately, (or fortunately, depending on one's point of view), the enormous amount of training, conducted with live ammunition, caused him to suffer from a form of shell shock and caused him to be placed on light duties until he was de-mobbed in the autumn of 1944. His last screen appearance was in the abysmal After Death (1912). Leslie suffered a stroke in 2014. As of January 2020, he is in his mid-nineties and still with us.
SLIM PICKENS (1919-83)                                                             
It will doubtless come as no surprise to learn that Slim Pickens was not this character actor's real name. He was born Louis Lindley Jr in Kingsburg, California in 1919. In 1934, at the age of 15, he started work on the tough and dangerous rodeo circuit. He often explained how he got into the business: 'Well, there was this big, lanky, 15 year-old California ranch kid, and he went into the rodeo manager's office and said, 'Mister, I want to sign up for the calf-roping but my paw says I ain't allowed to. So I can't use my right name.' And the manager said, 'Son, no matter what name you use, it'll be slim pickin's out there today.' So the boy said, 'That's as good a name as any, I reckon – put me down as Slim Pickins.' The manager spelled it 'Pickens' and the boy won $400 that afternoon.' For the next two decades he toured the country on the circuit as a highly-paid and well-respected rodeo clown, one of the most dangerous jobs in the business.
Slim in Dr Strangelove (1964)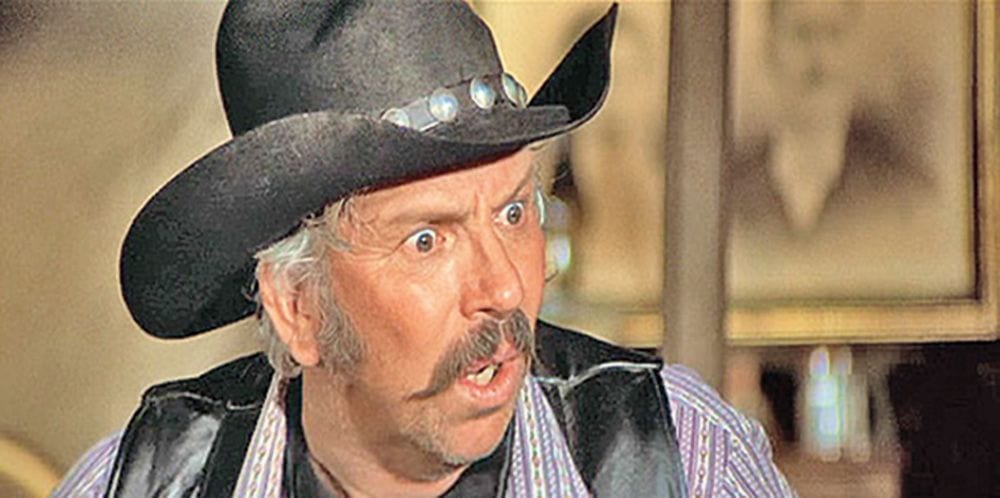 And in Blazing Saddles (1974)
During World War Two, he decided to enlist in the United States Army. When the recruiter asked him about his profession, he replied 'Rodeo', and the man wrote it down. Slim's response was later misread as 'Radio' and he was sent off to a radio station in the American mid-west where he served out the entire war. Given his distinctive country drawl, the story does not quite sound right, but he vowed it was so and the tale has since become an oft-repeated part of his biography. Cinema-goers will recall with fondness his role in Dr. Strangelove (1964) when, as Major 'King' Kong, he rode an atomic bomb to certain death while whooping and waving his cowboy hat! His performance as Taggart in Blazing Saddles a decade later was also memorable. Sadly, a brain tumor claimed him in 1983 at the age of 64. In 2005, he was posthumously inducted into the Pro-Rodeo Hall of Fame in Colorado Springs, in recognition of his work as a rodeo clown over many years.
DONALD PLEASENCE (1919-95)                                   
Donald Pleasence was born into a railroading family in Worksop, Nottinghamshire in 1919. When he failed to get a scholarship at RADA, young Donald joined the family occupation, first as a clerk but was eventually promoted to the position of station-master at Swinton in Yorkshire, all of the while writing letters to theatrical companies in pursuit of a stage career. In the spring of 1939 he was hired as an assistant stage manager at the Jersey Repertory Company in the Channel Islands. Then World War Two intervened.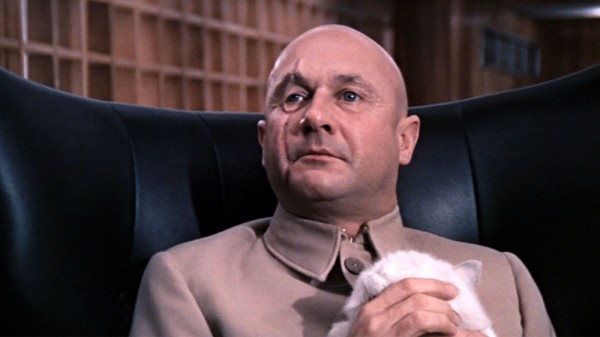 As S.P.E.C.T.R.E  villain Ernst Stavro Blofeld
In December 1939, he registered as a conscientious objector, but the Luftwaffe attacks on London changed his mind and, in the autumn of 1940, he volunteered for the Royal Air Force. Serving as an aircraft wireless-operator with 166 Squadron in Bomber Command, he flew almost sixty raids against the Axis over occupied Europe until Lancaster NE112, in which he was a crew member, was shot down during an attack on Agenville in late 1944. Flight Lieutenant Pleasence was captured by the Germans and placed in the POW camp Stalag Luft 1 near the Baltic Sea. During captivity he produced and acted in several plays for the entertainment of his fellow captives. Donald died at his home in France in 1995, at the age of 75, from complications following heart surgery.