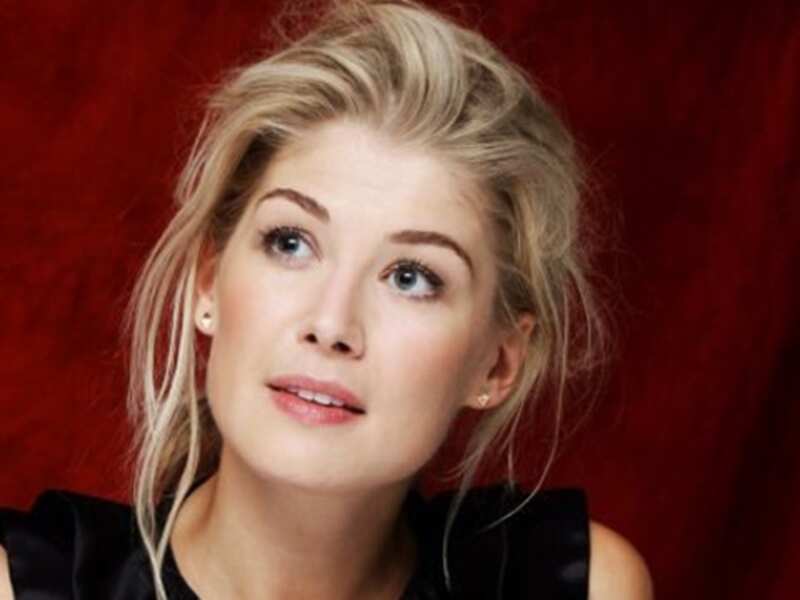 Rosamund Pike
Director Joe Wright and actress Rosamund Pike became intimately involved on the set of his 2005 version of Pride and Prejudice after he cast her as Jane Bennett in the picture. He later admitted being most reluctant to cast Simon Woods as her love interest, Mr. Bingley, as Simon had previously been in a relationship with Ms Pike. 'I tried very hard not to cast Simon', said Wright, 'but I knew he was perfect. Finally, I rang Ros and asked if she'd mind, and she said, 'Absolutely not'. They hadn't seen each other for two years, but the next day they were dancing together. It was lovely.' Joe and Rosamund would become engaged to be married in September 2007 before Joe suddenly called off the wedding.
Pamela Franklin in The Prime of Miss Jean Brodie (1969)
Harvey Jason
Beautiful Pamela Franklin was nineteen when she played Sandy in The Prime of Miss Jean Brodie (1969) opposite Maggie Smith in the picture that won Maggie the Oscar for Best Actress. The picture caused quite a stir due to Miss Franklin appearing topless whilst portraying a schoolgirl. In 1970 she met and married actor Harvey Jason. Those who recall the TV mini-series Captains and the Kings (1976) will no doubt recall him playing Harry Zieff. In 2020, he and Pamela will share their fiftieth wedding anniversary. She is in her 70th year, he in his 80th.
Barbara Hutton & Porfirio Rubirosa
The 5th husband of Woolworths' heiress Barbara Hutton was the notorious libertine Porfirio Rubirosa, a man previously married to her arch enemy, American Tobacco Company heiress Doris Duke. During their marriage Doris gave Ruby sports cars, polo ponies, a converted B-25 bomber, a 17th century home in Paris, a plantation in his native Dominican Republic, plus $25,000 a year for life when they divorced. She even gave his previous wife, actress Danielle Darrieux, $1 million to agree to divorce him in the first place! Doris never remarried. Barbara gave him $3.5 million and another converted B-25 bomber when she, too, eventually divorced him. Back in 1917 when her mother committed suicide, Barbara had become the heir to one third of her grandfather's estate. Not surprisingly, the girl's father took over handling her fortune and by the time she came of age she was worth $150 million. Incredibly, when she died in 1979, she was alone and had just $3,500 in her bank account! Of all her husbands, only Cary Grant left her as rich as he found her.
Sam Elliott & Katharine Ross
Sam Elliott had a bit part as a card player in the opening scene of Butch Cassidy and the Sundance Kid (1969), while his future wife Katharine Ross played Etta Place (Sundance's girlfriend). The couple had no scenes together and did not meet until 1978. Sam became her fifth husband in May 1984 and she presented him with a daughter the following year at the age of forty-five. As of April 2020, they are still husband and wife and happily so.
Bruce Robinson
Oscar-nominated for his The Killing Fields screenplay in 1984, Bruce Robinson had no time for the era in which former British PM Margaret Thatcher presided over the UK, and he was prepared to make public his feelings. 'The whole period outraged me. Things like the nation's 'jubilation' that she had committed an international war crime, sinking the Belgrano [the Argentinian cruiser sunk during the Falklands War]. Naturally, she would support Pinochet, a mass-murderer, because, in effect, she did the same thing and lied about it. The boat was not going in the direction she said it was, it was going in the opposite direction, and it was full of sea cadets, boys. She murdered 250 young men to get herself a war. Before the election, she was absolutely loathed, so she did what they all do: rush out and kill a few foreigners.'
Tommy Lee Jones & Thaddeus Stevens
Towards the end of the 2012 feature titled Lincoln, starring Daniel Day-Lewis in the title role, the real life Thaddeus Stevens (portrayed by Tommy Lee Jones) is shown in bed with his black housekeeper Lydia Hamilton Smith (S. Epatha Merkerson). There exists no historical evidence whatsoever to support this claim that they were ever intimate. Curiously, the same two figures were depicted as co-habiting in the blatantly racist 1915 silent epic The Birth of a Nation. Needless to say, their 'supposed' relationship was used as racist propaganda in that film, 'proof' of the North's degeneracy. In the 2012 film it was inserted to boost up a very dull movie.
Jim Backus
Actor Jim Backus was beloved by one generation who responded to his unique voicing of cartoon character Mr. Magoo, and by a second generation of TV fans who found his portrayal of Thurston Howell III on Gilligan's Island (1964) to be, arguably, the best thing in the rather infantile series. One of Jim's teachers in grade school was none other than Margaret Hamilton, the wonderful character actress who portrayed the Wicked Witch of the West/Miss Gulch in 1939's classic The Wizard of Oz. Later, when he attended the Kentucky Military Institute, one of his classmates was future leading man Victor Mature. In 1958, Backus combined with Phyllis Diller to record a novelty single titled 'Delicious' which made it into the US Top 40. He suffered from Parkinson's disease in his final years before becoming the first member of the Gilligan's Island cast to pass away in 1989 – just six months before Alan Hale Jr (the Skipper) joined him in death.
Al Pacino as Michael Corleone in The Godfather (1972)
It might sound like it is Hollywood-contrived, but the maternal grand-parents of Al Pacino, the actor who reached prominence as Michael Corleone in The Godfather (1972), originated from Corleone in Sicily. Furthermore, Al's real Christian name is 'Alfredo' and his nickname as a child was 'Sonny'. In the movie, of course, his brothers were named Fredo and Sonny.
Joanna Pacula 1983
In December 1981, martial war was declared in Poland. Twenty-four year old Polish actress Joanna Pacula was vacationing in Paris at the time and chose to remain in France. Before long she was romantically involved with forty-eight year old exiled director Roman Polanski. He even used his connections to get her work as a model shortly after she moved to the United States. She was soon featured in Vogue magazine following which Polanski recommended her for the lead in Gorky Park (1983). Her performance earned her a Golden Globe nomination.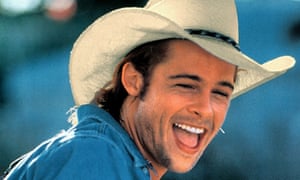 Brad Pitt in Thelma & Louise (1991)
Brad Pitt's career has been very much a 'boiled sweets to chocolates' kind of thing. When he made Less Than Zero (1987), he was paid the princely sum of $38! In 1991, he made the picture that put him on the map – Thelma and Louise – and received just $6,000 for his eye-catching performance. With that in his resume, however, he was paid a cool half a million dollars for Kalifornia (1993), followed by $3 million pay-check for Interview with the Vampire: The Vampire Chronicles a year later. The rest is history.