Harvey Weinstein    
According to Time Magazine in 2017, Harvey Weinstein's net worth was estimated at between $240 and $300 million. In 2012 the magazine listed him as one of 'The 100 Most Influential People in the World'. He was the recipient of an honorary CBE in the 2004 Queen's Honours List for his services to the film industry. Eight years later he was awarded the French Legion of Honour, also for his services and contributions to the industry. Today, however, over 80 women have since accused him of all kinds of sexual misconduct over almost forty years. Below is a brief selection of some of the women who have come forward with a variety of misconduct charges against him that range from inappropriate touching to actual rape:
Lysette Anthony
British actress Lysette Anthony, Without a Clue (1988). She claims he raped her in her home in the late 1980s.
Angie Everhart
Former model and actress Angie Everhart (Take Me Home Tonight) alleges Weinstein masturbated in front of her on a boat during the Venice Film Festival.
Claire Forlani
Another British actress, Claire Forlani, Meet Joe Black (1998), claims she dodged five different advances from him over the years.
Judith Godreche
Twenty-four year old French actress Judith Godreche, The Man in the Iron Mask (1998), refused to allow Weinstein to massage her, whereupon he used his 300 lbs bulk to press against her and pull off her sweater. She had been lured to his room on the pretext of planning her Oscar campaign.
Heather Graham
Heather Graham, American actress, The Hangover (2009) refused to have sex with him in order to get a role in one of his films. Consequently, she says, no roles in his films ever materialized.
Daryl Hannah
Daryl Hannah, Splash (1984) told The New Yorker that Weinstein sexually harassed her on two separate occasions in the past decade.
Salma Hayek
Salma Hayek, Frida (2002) claims his unwanted advances included attempts at oral sex and demands for massages. He even threatened to kill her after one particular refusal.
Natasha Henstridge
Actress and former model Natasha Henstridge, The Whole Nine Yards (2000), says he came on to her repeatedly and 'pleasured himself in front of me'.
Lauren Holly
Lauren Holly, Down Periscope (1996), claims Weinstein dropped his robe in front of her in 1996 and approached her naked in his hotel room before she fled out the door.
Paz de la Huerta
Paz de la Huerta, Boardwalk Empire, has accused him of twice raping her. 'I laid there feeling sick', she told Vanity Fair. 'He looked at me and said 'I'll put you in a play.' He left and I never heard from him again.' After his arrest on rape charges involving other women, she commented, 'Anything that will put him in jail will make me happy, but it is important to me that my voice is heard.'
Angelina Jolie
Angelina Jolie was 23 at the time she encountered the movie mogul. 'I had a bad experience with Harvey Weinstein in my youth, and as a result chose never to work with him again and to warn others when they did', she explained in an email to the Times.
Ashley Judd
Ashley Judd was propositioned in his hotel room when she was making Kiss the Girls (1997) He offered her the choice of either giving him a massage or watching him shower. He would later tell other actresses he lured to his room that Ashley had consented to have sex with him. She emphatically denies this.
Natassia Malthe
Norwegian-born actress Natassia Malthe accused him of barging into her London hotel room in 2008 and raping her. He then masturbated in front of her.
Ashley Matthau
Ashley Matthau (Ashley Anderson then) worked as a dancer on Dirty Dancing: Havana Nights (2004) which was produced by Weinstein's company. She says she refused his sexual advances in a hotel room, advising him that she was engaged to be married, but he pushed her onto the bed and fondled her breasts before stripping and straddling her, then masturbating on her breasts. She later hired an attorney but Weinstein and his lawyer threatened to drag her name through the mud if she went public. She took a settlement.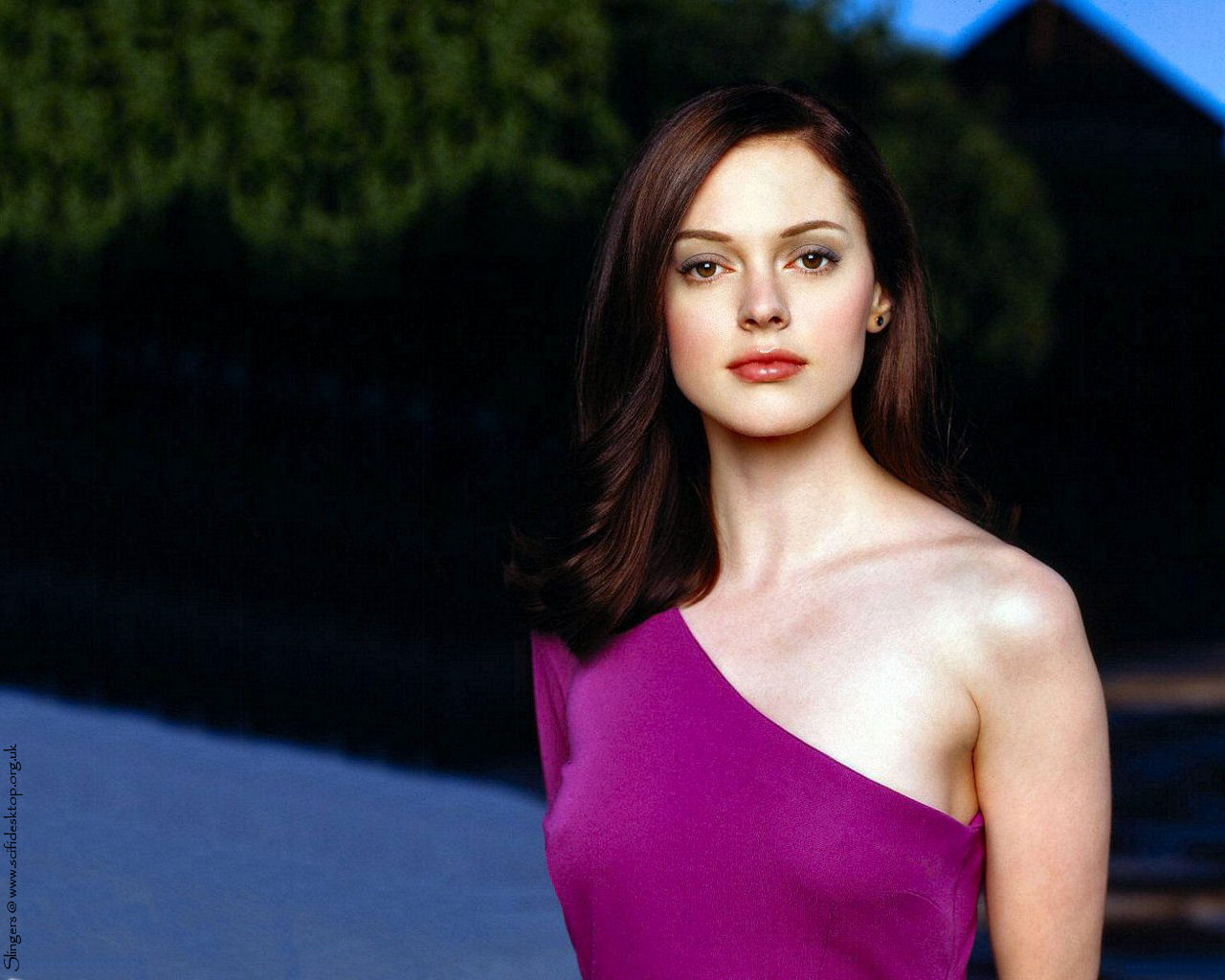 Rose McGowan
Charmed star Rose McGowan reached a previously undisclosed settlement in 2007 when he raped her in a hotel room during the Sundance Film Festival.
Gwyneth Paltrow
Gwyneth Paltrow was 22 and about to shoot the feature Emma (1996) when Weinstein summoned her to his suite for a 'work meeting'. He placed his hands on her and suggested they head to the bedroom for massages. 'I was a kid', she said. 'I was signed up, I was petrified.'
Erika Rosenbaum
Canadian actress Erika Rosenbaum, The Last Kiss (2006) told the Canadian Broadcasting System in an interview that Weinstein held her by the back of her neck and masturbated in front of her in a hotel room during the Toronto International Film Festival in the mid-2000s.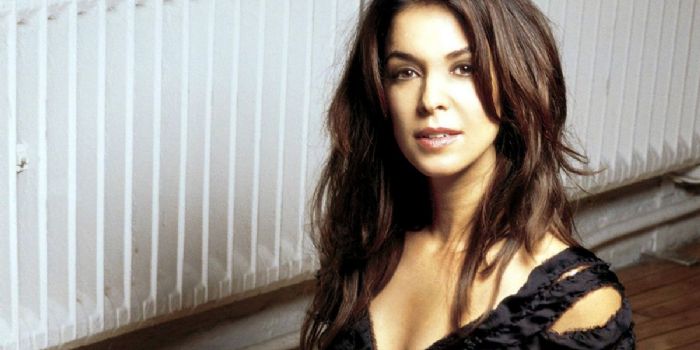 Annabella Sciorra
Actress Annabella Sciorra, Reversal of Fortune (1990) told The New Yorker that he violently raped her in the early 1990s and repeatedly sexually harassed her over several ensuing years.
Lauren Sivan
New York TV reporter Lauren Sivan says she was cornered by Weinstein in the kitchen of a restaurant of which she was an investor in 2007. She avoided his attempts to kiss her, so he reportedly ordered her to 'stand there and shut up', while he masturbated and ejaculated into a nearby potted plant.
Mira Sorvino
Mira Sorvino, Romy and Michele's High School Reunion (1997) was luckier than most of the women he went after. While promoting Mighty Aphrodite at the 1995 Toronto International Film Festival, Weinstein, 'started massaging my shoulders, which made me very uncomfortable, and then tried to get more physical, sort of chasing me around.' Weeks later, she says, he evaded her doorman and showed up uninvited at her New York apartment. On both occasions she was able to scare him off.
Paula Wachowiak
Paula Wachowiak told the Buffalo News that he exposed himself to her when she was a 24 year-old production assistant on his very first film, The Burning, way back in 1980! She left the room in tears. Later, he asked her, 'Was seeing me naked the highlight of your internship?'
Sean Young
Actress Sean Young, No Way Out (1987), said Weinstein exposed himself to her while on the set of the 1992 Miramax film Love Crimes. She says she 'personally experienced him pulling his you-know-what out of his pants.'
Melissa Thompson
Melissa Thompson, a Columbia MBA grad, was pitching him her technology start-up in 2011 when he suddenly put his hands up her skirt. Later, under the guise of a business meeting, he led her to a hotel suite above his office. He emerged naked from the waist down. She refused to perform oral sex on him so he pushed her down on the bed and masturbated alongside her. 'I felt dirty and ashamed afterwards', she said. She also alleges that, years later, she was tricked by Weinstein's lawyer, Benjamin Brafman, into sharing evidence of her assault after he led her to believe he was representing victims of the mogul.
Not all of Harvey Weinstein's accusers have the courage to reveal their identities. An un-named 38 year-old Italian actress's accusation that he raped her in 2013 is currently being investigated by Los Angeles police. Other un-named actresses and former employees on Miramax films intend filing lawsuits in the near future. Weinstein's lawyers and his enormous wealth will no doubt keep him out of the courts for a long time (shades of Bill Cosby), but 87 women (so far) cannot all be mistaken or fabricating tales about his outrageous behaviour. The movie industry itself has stripped him of membership. As far as they are concerned he has a plethora of cases to answer. The sorriest aspect of this man's alleged depredations is the fact that many, many people have known about him for decades but have said and done nothing until now.
Harvey & Georgina Weinstein
When the scandal first broke, Weinstein had this to say about his wife Georgina's reaction. 'She stands 100% behind me. Georgina and I have talked about this at length. We went out with [lawyer] Lisa Bloom last night when we knew the article was coming out. Georgina will be with Lisa and others kicking my ass to be a better human being and to apologize to people for my bad behaviour, to say I'm sorry, and absolutely mean it.'
Lisa Bloom
Lisa Bloom resigned one day later and his wife left him a week after that! 'I was terribly naive not to suspect my wonderful husband', Georgina told the press.