I recently saw an old 1944 melodrama called The White Cliffs of Dover on Foxtel and it turned out to be one of those 'spot the star' fests that we come across from time to time. I did not think much of the movie per se; it was a real tear-jerking, flag-waving propaganda exercise as one might expect, given that it was shot in 1943. Nor was it helped by Irene Dunne's sappy narrative. To me it appeared to be a rather lame attempt to emulate the impact Mrs. Miniver had on the movie-going public back in '42, but it lacked the charm and the far superior actors in the leading roles to have any chance of achieving that goal.
         Dunne & Marshal in The White Cliffs of Dover (1944)
Irene Dunne made some fine movies in her career, but comparing her with Greer Garson in Mrs. Miniver is, well, no contest. The White Cliffs of Dover was actually shot during the forced break in filming on A Guy Named Joe (1943), after young actor Van Johnson was seriously injured in a car crash part-way through the production. To their credit, stars Spencer Tracy and Miss Dunne refused to continue until Van had recuperated. The lengthy break enabled Irene to make this picture on the side. She even managed to use her clout to get Johnson a small but showy role in it once he was on the mend.
As for the guy playing Irene's lover and husband in this opus, Australian-born actor Alan Marshal, let us just say that he and Walter Pidgeon (Mister Miniver) were (appeal-wise) poles apart. Marshal was one of those George Brent types who sported a pencil-thin mustache but lacked George's Irish sparkle. It might surprise readers to learn, however, that the Aussie actor was the original choice to play Rhett Butler in Gone with the Wind! Let's face it – Clark Gable he ain't! He was a close friend of Jimmy Stewart and had even landed the second male banana in a Garbo vehicle titled Conquest in 1937. Hopes were initially high for him becoming an A-grader but he never really appealed to the masses. A chronic nervous condition saw him leave the movies in 1959 and return to stage-acting, but he died in Chicago two years later while appearing on-stage with Mae West in 'Sextette'.
Peter Lawford as John Ashwood II                               Van Johnson
In Mrs. Miniver, the totally sappy Richard Ney played Garson's son Vin. In The White Cliffs of Dover, Dunne's son, John Ashwood II, was portrayed by the equally uninspiring Peter Lawford. Neither actor contributed to the success of either picture. Young Roddy McDowall had a briefish spot as John the boy. Another screen newcomer, an uncredited Elizabeth Taylor, played ten year-old Betsy Kenney, the kid's sweetheart. Later in the movie another uncredited actress, June Lockhart, can be seen as Betsy, aged eighteen. She is still hopelessly in love with John who by then has morphed into Peter Lawford. June, as any fan of TV's Lost in Space series would know, achieved small screen immortality as Maureen Robinson in the sixties. She is now in her 90s and still going strong.
Young love – Liz Taylor (Betsy) & Roddy McDowall (John)                           June Lockhart
Former England Test Cricket captain C. Aubrey Smith played Colonel Forsyth. In his 80th year, this was his 100th film appearance. In the final five years remaining in his life he would make 13 more movies before passing away in 1948. He had captained England to victory in South Africa way back in 1889, before choosing to stay in the Dark Continent at the completion of the tour and captain Transvaal. In the 1920s and 30s he formed and captained the Hollywood Cricket Club which boasted members such as British ex-patriot David Niven and Aussie Errol Flynn, among others. It was never very successful but they had a lot of fun.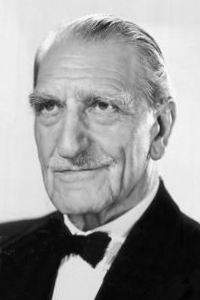 Frank Morgan and Irene Dunne                                  C. Aubrey Smith                Captain of England 1889
Frank Morgan, the irrepressible Wizard of Oz in the 1939 film of the same name, portrayed Irene's father in The White Cliffs of Dover. Interestingly, if W. C. Fields had not haggled endlessly over his fee to play the wizard, Morgan would never have replaced him and become a screen legend. An extremely generous, kind-hearted man, Frank was also a heavy drinker (but only in private and it never interfered with his acting). Cast in the role of Buffalo Bill Cody in Annie Get Your Gun (1950), he died in his sleep at 52, shortly after shooting the opening scene. MGM contract player Louis Calhern replaced him.
                Dame May Whitty
Dame May Whitty graced both Mrs. Miniver and The White Cliffs of Dover. She was Lady Beldon in the first film, endearing herself to the entire movie-going world by awarding the flower-show first prize to the station-master instead of to herself. She had a lesser role in the second feature as 'Nanny'. Back in 1918, at the age of 53, she became the first actress to be invested as a DBE (Dame Commander of the Order of the British Empire), not for her acting, but for her services to hospital work during World War One. Cancer claimed her in 1948.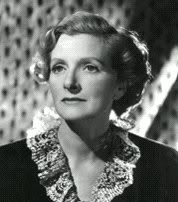 Three images of Gladys Cooper – World War One pin-up; World War Two image and 1964 with Wilfrid Hyde-White in My Fair Lady
Gladys Cooper also got a run in this picture – as Lady Jean Ashwood. Like Miss Whitty she, too, made a name for herself during the Great War. As a child she was quite striking and was used as a photographic model from the age of six. A craze for postcards with photos of actors, which lasted from 1890 until the outbreak of war in 1914, saw Gladys's picture among the most sought after as she blossomed into a stunning young woman. By war's end she was probably the number one pin-up girl of the British forces. When My Fair Lady became a film in 1964, she was cast as Professor Higgins' mother. Pneumonia killed her in 1971.
              Laurence Olivier and his first wife Jill Esmond
Jill Esmond plays Rosamund. These days she is barely remembered, her chief claim to fame being her ten-year marriage to Laurence Olivier (1930-40). The couple divorced in January 1940 and Larry wed Vivien Leigh the following August. Jill named Vivien as co-respondent on the grounds of adultery. In a 1982 interview she revealed how hurt she was four decades earlier when Olivier, having become famous through her help, abandoned her for a more famous actress. Jill stayed out of the limelight after 1982 until her death in 1990.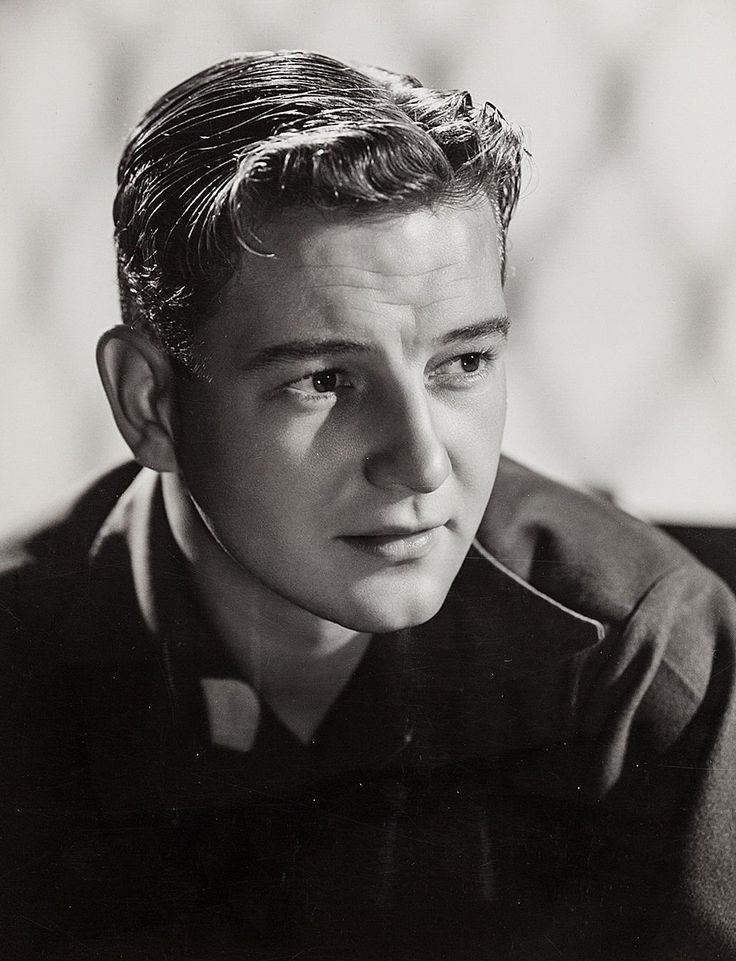 Tom Drake                           Brothers – Arthur Shields (L) &                                                     Ian Wolfe
                                                                                Barry Fitzgerald (R)
Others to make brief appearances in The White Cliffs of Dover include Barry Fitzgerald's real-life brother Arthur Shields, uncredited as a character named Benson; respected character actor Ian Wolfe, (also in an uncredited role), and 24 year-old Tom Drake in his 6th screen appearance (all uncredited) as a dying young soldier. As I said before, the story is pure schmaltz and propaganda, but it is fun for movie buffs (like me) who enjoy putting names to faces.