Al Mulock in The Good, the Bad & the Ugly (1966)
The name Al Mulock probably does not ring any bells even for fans of spaghetti westerns, but he was the actor who played the one-armed man killed by Eli Wallach's character Tuco in The Good, the Bad & the Ugly (1966) as he sat in a bubble bath. Mulock was also in the 1968 Sergio Leone western Once Upon a Time in the West. After a day's shooting the troubled actor killed himself by jumping from his hotel window in full costume. Production Manager Claudio Mancini and screenwriter Mickey Knox saw his body hurtle past their window and rushed downstairs to see if they could help. Director Leone was already on the scene. 'Get the costume! We need the costume!' he told the two shaken men.
                                                                                                     Pam Shriver & George Lazenby
When asked his opinion on why George Lazenby was dropped after playing James Bond in On Her Majesty's Secret Service (1969), Desmond Llewellyn (he played 'Q') answered thus: 'Poor old Lazenby. I mean, he just wasn't an actor. But he wasn't bad…if he'd just behaved properly, he would have been a good Bond. Like an idiot, some fool told him, 'you are now a star, behave like one.' A black belt in karate, George was a close friend of Bruce Lee and was supposed to have dinner with him the night Lee died. In 2002, Lazenby married tennis champ Pam Shriver.
If you were asked to name the one and only film made by Elvis Presley in his entire career for which he was paid $1 million dollars, which would you choose? Incredible as it might seem, he was paid a million dollar fee for the woeful Harum Scarum (1965). He lost complete interest in making it long before shooting ceased because it was quite evident to him that his character was made to look like a fool.
                 Jack Dempsey and his wife Estelle Taylor (1924)
Beautiful silent screen star Estelle Taylor's five-year marriage to world heavyweight boxing champion Jack Dempsey had just ended when a fan approached her asking for an autograph. The fan handed Estelle a sheet of paper that already had Dempsey's signature at the top. She signed her name at the bottom, accompanied by a brief message: 'this is the last time that son-of-a-bitch is on top of me!'
The only positive to come out of the woeful Airport '77 is that the aircraft used in the picture did not meet with a disastrous end as did its predecessors. The 707 used in Airport (1970), the first picture in the franchise, crashed in Brazil in 1989. Then the Beechcraft Baron used to play the one that collided with the 747 in Airport 75 (1974), collided for real with another prop plane in '89. Finally, the Concorde used in The Concorde…Airport '79 (1979) was the same one that caught fire on take-off and crashed outside Paris in 2000, killing all 109 people on board and four on the ground and hastening the end of the Concorde program.
                                            Billy Connolly
Billy Connelly's career took off like a rocket the night he first appeared on British TV in a talk show with Michael Parkinson. Billy cracked a joke that instantly made him the talk of Britain. He told of a man murdering and burying his wife, leaving her bum sticking out of the ground so he would have somewhere to park his bike!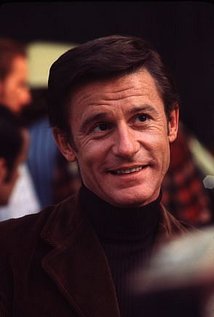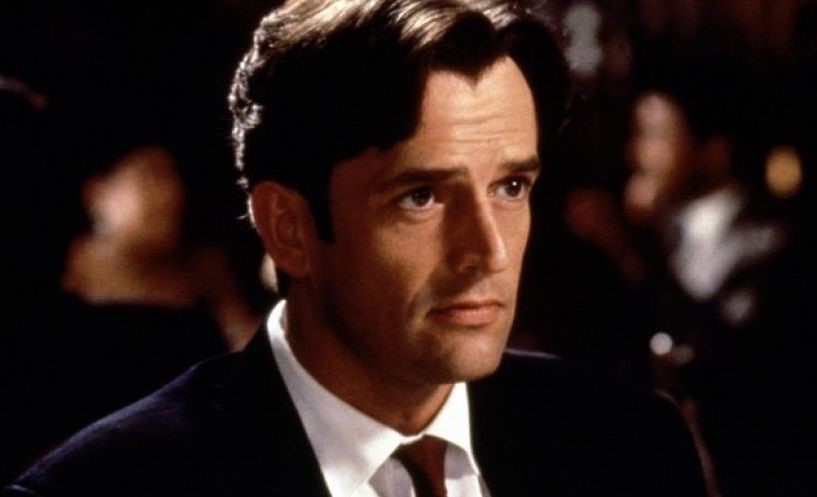 Roddy McDowall                                              Rupert Everett
Gay actor Rupert Everett met Roddy McDowall when he first arrived in Hollywood and had the following to say about him: 'He was Elizabeth Taylor's best friend, Bette Davis adored him…he pioneered the role of the gay best friend…he was there when Montgomery Clift  crashed his car after dinner at Elizabeth Taylor's, running with Elizabeth down the canyon towards the wreck, standing by as Elizabeth cradled Monty's smashed head in her arms…and if all this wasn't enough, according to legend, Roddy was sensationally hung.'
                Gene Tierney & Kirk Douglas on the town                                Douglas, Patricia Neal & Gary Cooper after the premiere of The Fountainhead (1949)
Kirk Douglas delighted in revealing that during his affair with Gene Tierney she insisted he come to her via her bedroom window and that he mount her while she was not expecting it! He regularly obliged. Of his affair with Patricia Neal, which was conducted while she was deeply in love with the married Gary Cooper, he recalled how she would sob during intercourse because she was being unfaithful to Coops.
The uncertainty of the movie business was never more aptly demonstrated than in 1977 when 20th Century Fox released two movies. The first was a screen version of the phenomenally successful novel The Other Side of Midnight, a picture Fox fully expected to be a huge money-spinner. The second was Star Wars: Episode IV – A New Hope, the very first of the Star Wars franchise. No-one expected much from it. In fact, theatre owners did not want it at all, so Fox made them a package deal – they could only get The Other Side of Midnight if they took the Star Wars feature with it. As we now know, 'Midnight' sank like a stone and the sci-fi flick became one of the industry's biggest successes – ever.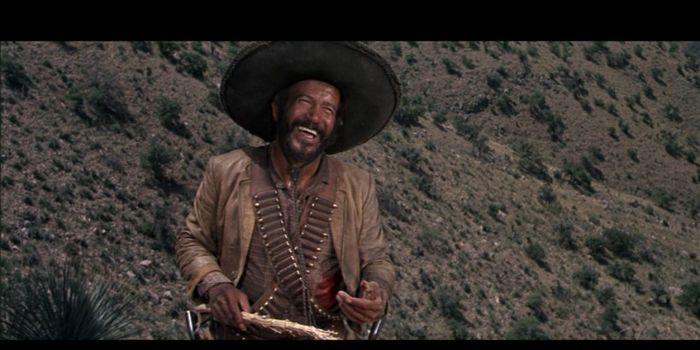 Frank Silvera in Hombre (1967)
Hombre (1967) is a truly under-rated western. In fact, Sean Connery has described it as his favourite film of all time, a surprising statement given it starred his ex-wife Diane Cilento and the two did not part on amicable terms. Frank Silvera, despite being a Jamaican by birth, has a memorable role as a Mexican bandit; Diane herself is excellent and Richard Boone is a fascinating villain. In 1970, at the age of 55, Silvera accidentally electrocuted himself while attempting to repair a faulty garbage disposal in his kitchen. We lost a truly wonderful character actor.                                                     
                        The replica of the 'Demoiselle'
The French entry flown by Pierre Dubois in Those Magnificent Men in Their Flying Machines (1965), is a beautiful replica of the 'Demoiselle', a tiny aircraft designed by Brazilian Alberto Dumont. The replica (like all 20 of the aircraft used in the movie) was built exactly to the original plans and with materials only available back in 1910. Even so, nobody was able to get the 'Demoiselle' off the ground until it was learned that Dumont had been a very small man – just 85 lbs in weight. So, a small female pilot was found to fly the aircraft in the movie (always filmed from a distance, of course) and the problem was solved.