Peter Lawford
Frank Sinatra wrongfully blamed his actor buddy Peter Lawford for President Kennedy cancelling plans to stay at the crooner's Palm Springs retreat in 1962. In reality it was Bobby Kennedy who insisted his brother cut his ties with Sinatra because of the singer's mob connections. However, no-one could convince Frank of this and he shut Lawford out of his circle and even out of the Rat Pack movies. Two of these films, 4 for Texas and Robin and the 7 Hoods were about to start production and Lawford missed out on both. Frank became further incensed when he learned that the President was to stay at Bing Crosby's residence instead, and again he unjustly blamed Lawford. Over the next decade or so Peter tried every way humanly possible to re-establish their friendship, but Frank never forgave anyone he thought had betrayed him and would not even speak with his former pal on the telephone. Some of Sinatra's confidantes claimed there was another reason why Frank had cut Lawford off. Old Blue Eyes suspected Peter had bedded his ex-wife Ava Gardner. And he was right.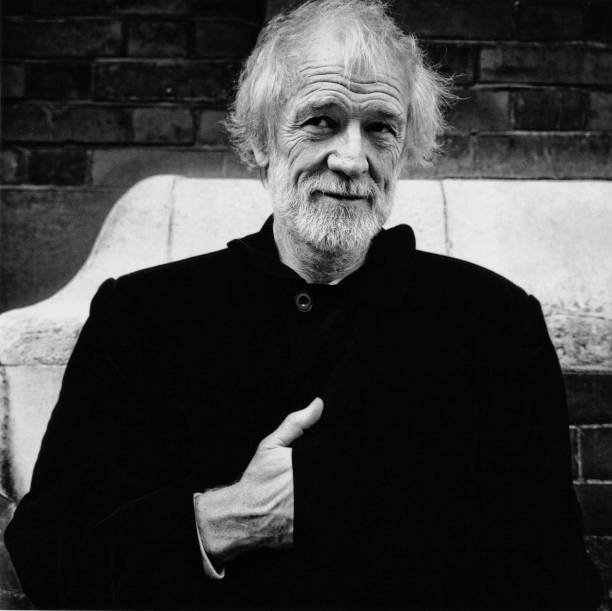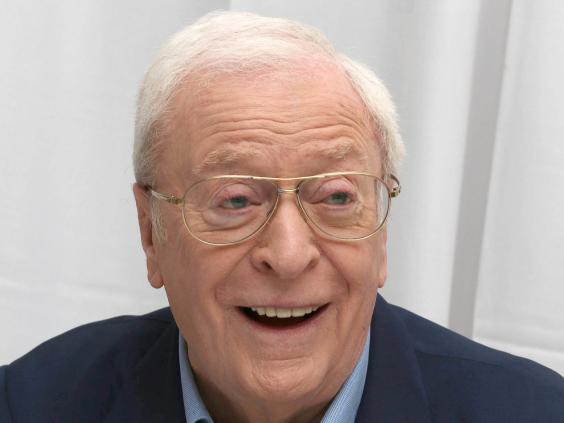 Richard Harris and Michael Caine in later years
I have no idea why Richard Harris so detested Michael Caine, but it must have been something serious for him to describe the Cocney actor as – 'An over-fat, flatulent 62 year-old windbag, a master of inconsequence now masquerading as guru, passing off his vast limitations as pious virtues.' Crikey!
                                                         Billy Wilder & Kim Novak on the set of Kiss Me, Stupid (1964)
The Catholic Legion of Decency could scarcely wait to condemn the 1964 Billy Wilder romantic comedy Kiss Me, Stupid. Any Catholic going to see it faced damnation, or so the Legion warned. The critics did not like the picture either, considering it immoral and tasteless. Peter Sellers suffered a heart attack several weeks into production and was replaced by Ray Walston (Uncle Martin in TV's My Favourite Martian). 'Heart attack?' said Wilder on hearing the news. 'You need a heart to have a heart attack!' Like most people, he did not think much of Sellers.
                             Dietrich in Witness for the Prosecution (1957)
Marlene Dietrich was 56 years old when she made Witness for the Prosecution in 1957, during which she fell head over heels in love with 43 year-old Tyrone Power. Unfortunately for her, he did not return her affections. Within 12 months a heart attack would claim him anyway. Marlene wore 'tape lifts' and was not in the least secretive about doing so. They were stuck to the side of her head where she wanted skin to be lifted, the long threads hanging from them woven into hair at the back of her head. A wig then covered all the tapes and threads. In the film she never moves her head suddenly, only her entire body. She was forever fearful of pulling a lift off if she made a sudden movement.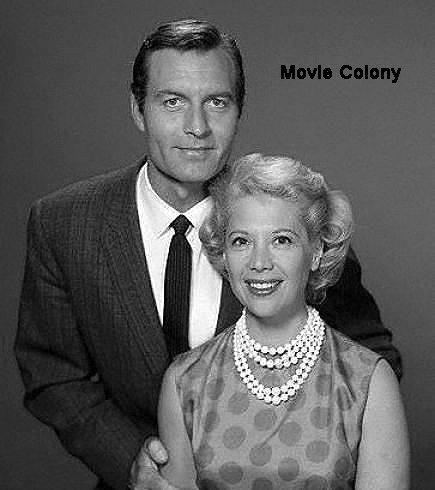 George Montgomery & wife Dinah Shore
George Montgomery attended the University of Montana where, oddly enough, he majored in interior decorating whilst excelling in collegiate heavyweight boxing! As a movie star he became engaged to both Ginger Rogers and Hedy Lamarr, but married neither. A long relationship with the tragic Carole Landis also collapsed until he finally tied the knot with singer Dinah Shore in 1943. The union lasted twenty years. Shortly after their divorce George made unsavoury headlines when his infatuated housekeeper attempted unsuccessfully to shoot him and then commit suicide. He passed away in 2000 at the age of 84.
The makers of The Incredible Shrinking Man (1957) were forced to ignore a basic problem with their subject matter. As he continued to shrink he had to grow colder and colder because his body was becoming too small to retain heat. Unlike human beings, small animals have fur and excess fat to combat this. Note: Special effects technicians created giant drops of water by filling condoms and dropping them!
Leigh & Beatty in The Roman Spring of Mrs. Stone (1961)
At an Oscar party in 1991, Joan Collins found herself seated next to Madonna who had recently been having an affair with Joan's old beau Warren Beatty. Out of the blue the singer suddenly asked Joan, 'Did Warren fuck Vivien Leigh?' She was referring to the time Beatty and the aging Miss Leigh co-starred in The Roman Spring of Mrs. Stone, thirty years earlier in 1961. 'Well', said Joan, 'I was engaged to him at the time, so it's hardly likely he would have told me.' 'Well, he says he did,' said Madonna, adding, 'Warren's always had this great knack of going with the right actress at the right time.'
Jack Lemmon & Shirley MacLaine in Irma La Douce (1963)
The next time you watch the 1963 comedy Irma la Douce, spare a thought for its leading man Jack Lemmon. He was required to be totally immersed in the Seine River in one scene; and it was so polluted that he had to be immunised before taking the plunge. He said this was the most disgusting thing he had ever had to do in a film.
Terence Stamp & Samantha Eggar in The Collector (1965)
According to its leading lady Samantha Eggar, the ending of the 1965 thriller The Collector only happened because the censor, John Trevelyan, nodded off to sleep while watching the picture, missed the ending, and signed off on the whole film when he awoke. In the sixties, killers in movies were never allowed to get away with their crimes, they always got their comeuppance. Samantha claimed that Trevelyan had recently wed a girl half his age and was exhausted pretty much all of the time.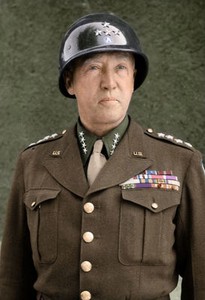 General George Patton WW2
George C. Scott plays the title role in the 1970 movie Patton. In the picture he slaps an American soldier who is suffering from battle fatigue, calling the man a coward in front of hospital staff, whereupon he is ordered to publicly apologize to the man and to the entire corps. In reality, General Patton slapped two soldiers he accused of cowardice, Private Charles Kuhl on August 3, 1943 and Private Paul Bennett seven days later. General Eisenhower ordered him to apologize to both soldiers privately and to any hospital staff who had been present during either incident. Had reporter Drew Pearson not broken the story months after Patton had slapped the men, it is doubtful he would have been required to apologize at all.