DINAH SHORE                                    
She was born Frances Rose Shore in Winchester, Tennessee in 1916. Friends called her 'Fanny', but to the music-loving world she was known as Dinah Shore. She altered her Christian name after success with a song of the same name early in her career. The divine Dinah arrived on the recording scene in the late thirties. And she did so without first fronting one of the big bands of the era. Highly unusual. In those days low-level agents and con-men were everywhere and only too willing to offer a young, talented and pretty girl a helping hand for the right inducement, be that money or sexual favours. But Dinah was a class act who set her own standards and got to the top through hard work, smart decision-making and by keeping her reputation well and truly intact. She turned down a lucrative offer from Tommy Dorsey to join his band, choosing instead to record audition discs for new songs with music publishers. Gradually the quality of her work was recognised and she rose to the top of her profession on talent and perseverance alone. Ironically, her biggest break came when she recorded a single with Xavier Cugat's Orchestra. She was more than happy to work with the big bands, but never for them. Dinah did her own thing. And she did it very well.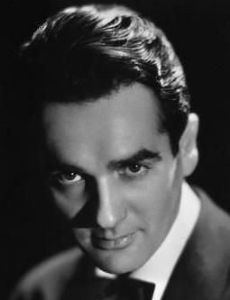 in her New York days                   Gene Krupa                                      with Jimmy Stewart
Like all pretty girls she had her admirers. Early in her budding career in New York City she became involved romantically with drummer Gene Krupa. Her months with James Stewart after she moved to California were reported to be much more serious, the papers noting that the couple were on their way to their wedding in Vegas when they thought better of it and turned back. According to Frank Sinatra's valet George Jacobs, Dinah and 'Ole Blue Eyes' had a lengthy affair in the fifties.
with Frank Sinatra
After America entered the Second World War she earned the USO Medallion Award for being the very first entertainer to visit GIs on the front lines. The papers cottoned onto her flirtation with General George Patton as he escorted her around Britain and France during her first USO tour.  In the middle of the conflict she met and married actor George Montgomery, a union that lasted just a few months short of 20 years (1943 – 62) and produced two children.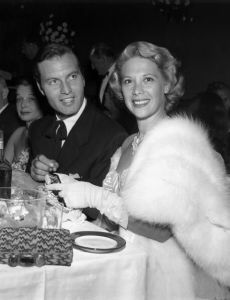 during WW2                                       General George Patton                  Mr. & Mrs. George Montgomery
A brief marriage to Maurice Smith followed her divorce from George, after which she was spotted dating comedian Dick Martin (of Rowan & Martin fame), singer Eddie Fisher and Australian actor Rod Taylor. Dinah was 53 years old when she met 35 year-old Burt Reynolds in 1970, when he was at the peak of his popularity. He was divorced from Judy Carne of 'Laugh-In' fame and had been publicly involved with Sally Field, Raquel Welch and tennis star Chris Evert before Dinah entered his life. At that time he was living with Japanese actress Miko Mayama and friends and family expected them to marry. All that ended the moment he met Dinah. He returned home, told Miko what had happened and offered her a beach apartment, a Cadillac convertible and $500 a week for two years. She accepted and moved out that same day.
washing dishes at the Hollywood Canteen
Dinah and her new lover holidayed in Palm Springs before returning to her Beverly Hills mansion. Burt immediately moved in and the press had a field day. After all, it was not every day that the nation's most popular daytime TV hostess took herself a 'toy-boy'. In fact, Dinah was the first to do so. 'I realised there was a big age gap between us', recalled Reynolds, 'but it didn't make the slightest difference. I was already in love with her.' Career-wise it was a huge fillip as well. 'Being with Dinah opened every Hollywood door', he said. 'I got to know Sinatra, Jack Benny, Edward G. Robinson, Groucho Marx, Peggy Lee, Orson Welles… Everyone knew Dinah and they all loved her.'
Burt Reynolds and Dinah
The lovebirds were together for four years. They were supremely happy and close and everyone knew it was for real. They dreamed of building a house in Hawaii. 'But there was a snag', Burt said. 'Dinah wouldn't marry me.' She knew he wanted children and she was unable to bear them. He was prepared to adopt, yet still she refused to marry. In the end he walked away, a decision he still regrets to this day. Later, he met and married Loni Anderson and they adopted a son, Quinton. The marriage, however, was in trouble from the start and ended after five bitter years in a $10 million divorce. Burt immediately rang Dinah, but she refused to even see him
A life-long supporter of women's professional golf, she helped to found the Colgate Dinah Shore Golf Tournament in 1972. Today, it is known as the ANA Inspiration and is one of the main events on the LPGA Tour, and held each spring near her former home in Rancho Mirage, California. Not only was she the first ever female member of the famed Hillcrest Country Club in Los Angeles, she was also elected an honorary member of the LPGA Hall of Fame, in 1994, in recognition of her enormous contribution to women's golf.
Her recording career stretched from 1939 to 1979, an extraordinarily long time for a woman who was pretty much a self-made success. Her first songs to chart appeared in 1939 and a year later Eddie Cantor signed her as a regular on his radio show, Time to Smile. Her first Top 10 hit was 'Yes, My Darling Daughter' in 1940 and she made her first movie appearance in Thank Your Lucky Stars (1943). By 1948 she had her own radio show with CBS. During the war she signified the kind of girl back home the men were fighting for. Her records sold like hot cakes as her popularity soared. When 'Buttons and Bows' topped the singles charts for 10 weeks in 1948 she was at the peak of her vocal powers. In 1950, RCA Victor cut her an unprecedented deal – 100 records for $1 million! From 1970 until 1980 she hosted two daytime television programs – Dinah's Place and Dinah! In all, her career in radio, TV and movies saw Dinah accumulate nine Emmys, a Peabody Award and a Golden Globe.
in Thank Your Lucky Stars (1943)
After she and Burt parted company, the tabloids connected her with M.A.SH. star Wayne Rogers, singers Andy Williams and Iggy Pop, and Tarzan actor Ron Ely. In her later years she was still a beautiful and desirable woman and her beaus included novelist Sidney Sheldon, former New York Governor Hugh Carey, and Sinatra's old pal Dean Martin. In 1993 she was diagnosed with ovarian cancer. It claimed her a year later. Twenty years later her beautiful Palm Springs mansion was purchased by Leonardo DiCaprio for $5.5 million.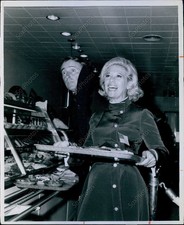 Dino & Dinah                                     with Dick Martin                                              'Dinah's Place'
As for Burt Reynolds, he is now in his eighties and not physically well. He still visits her grave in Forest Lawns Cemetery in Palm Springs every February on the anniversary of her death to lay a wreath. He describes Dinah as 'the love of his life' to interviewers who ask about her. Then again, he refers to Sally Field as the 'love of his life' when questioned about her. Is it possible to have more than one 'love of your life?' Maybe so. I don't know.