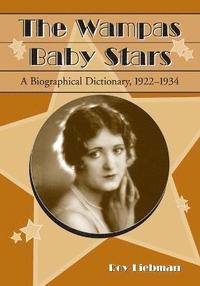 The 13 youngsters deemed to be 'up and coming' for 1923 were:
BOARDMAN, Eleanor (1898 – 1991). Eleanor always wanted to be an actress. She left her native Philadelphia and headed for the bright lights of New York City, but success did not come there, so she signed up with the Selwyn Organization as a chorus girl on Broadway. A casting director for Goldwyn Pictures saw her while he was looking for new interesting faces and she was soon on her way to Hollywood.
Eleanor & husband King Vidor
She made her first picture in 1922 at the age of 24 and within four years had married director King Vidor. It was supposed to be a double wedding but Greta Garbo left John Gilbert waiting at the altar, so Eleanor and King were hitched at the home of Marion Davies who gave the bride away. A second marriage to another director, Harry d'Arrast lasted until his death in 1968. Her performance in Vidor's The Crowd (1928) is considered to be one of the greatest performances ever in an American silent feature. Eleanor died in her sleep at the age of 93.
BRENT, Evelyn (1899 – 1975). Evelyn started in silent pictures in 1914 and completed her 127th and final screen credit in an episode of Wagon Train in 1960. John Barrymore personally selected her for his leading lady in Raffles in 1917. For several years she was a matinee idol until her sultry looks began to fade. Gradually she slipped down the pecking order until she was appearing in 'quota quickies' for poverty row studios. She married three men, one of whom was Harry Fox, the man for whom the foxtrot is named. Evelyn worked as an actors' agent for a number of years.
DEVORE, Dorothy (1899 – 1976). Dorothy chalked up 99 screen credits in 21 years, most of them 'shorts'. In 1924 she signed a 7-year contract with Warner Bros, but left when she grew disillusioned at being cast opposite the studio's biggest star – Rin Tin Tin.
FAIRE, Virginia Brown (1904 – 80). Brooklyn-born Virginia won a 'Fame & Fortune' contest run by the Motion Picture Classic magazine when she was 15 years old and was promptly snapped up by Metro Studio. Her most remembered role was as Tinker Bell in the 1924 silent version of Peter Pan. In later years she appeared in a lot of B-westerns with Hoot Gibson, Ken Maynard, Buck Jones and John Wayne. By 1935 her career was over.
FRANCISCO, Betty (1900 – 50). A native of Little Rock, Arkansas, Betty began as a Ziegfeld girl. Although quite beautiful she was limited talent-wise and spent most of her career playing second-leads in B- movies. All in all she appeared in 50 movies between 1920 and 1934. A heart attack claimed her at 50.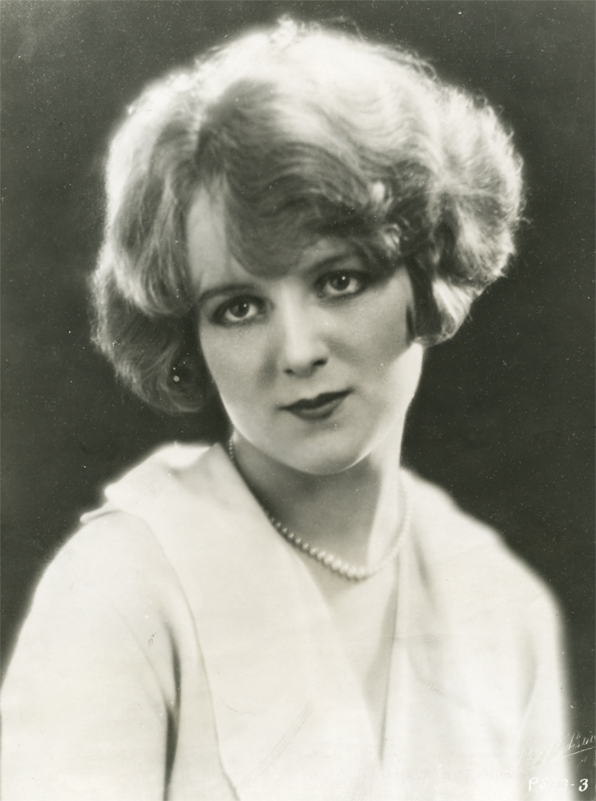 GARON, Pauline (1901 – 65). Pauline was born in Montreal, Quebec in 1901. As actresses go her teenage years were unusual to say the least, for she spent seven of them at a convent before running away to New York to become an actress. Cecil B deMille claimed her as his own discovery and threw her into Adam's Rib in 1923, the same year she was named as a W.A.M.P.A.S. Baby Star, but he only used her in two of his films. Throughout the twenties she was a popular flapper and second-lead, but most of her starring roles were in B-features. She married two actors, Lowell Sherman and Ross Forrester, the latter earning the distinction of wedding two WAMPAS girls – Pauline and Marion Aye. Her last screen appearance was in How Green Was My Valley (1941), in which she spoke the solitary word, 'divorce'.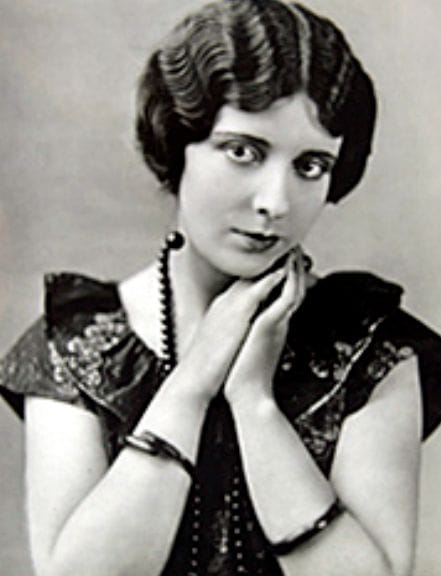 KEY, Kathleen (1903 – 54). Born in Buffalo, New York, Kathleen enjoyed a brief career in movies before her own fiery, unpredictable personality proved her undoing. She played Tirzah in Ben-Hur: A Tale of the Christ (1925), starred opposite Tom Mix in North of Hudson Bay (1923) and received top billing in The Desert's Toll (1926).
Buster Keaton
Today, however, she is best remembered for her stormy romance with the married Buster Keaton. When he attempted to end their relationship she flew into a rage and destroyed his MGM dressing room. A great-great grand-daughter of composer Francis Scott Key, (the writer of 'The Star Spangled Banner), her fiery temper ultimately resulted in MGM tearing up her contract. She ended up destitute and spending her last days in the Motion Picture Country House, dying at 51.
LA PLANTE, Laura (1904 – 96). Beautiful Laura first appeared on-screen as a Christie Comedy Bathing Beauty at the age of 15 in 1919. She was a star in the silent era and made the transition to sound effortlessly. Throughout the twenties she was Universal's most popular star, yet she was an extremely private woman who retired from the screen in 1935. Laura was known to have hidden in her kitchen when a TV crew arrived to interview her husband, producer Irving Asher, for a 1977 documentary series. She succumbed to Alzheimer's disease at the age of 91.
LEAHY, Margaret (1902 – 67). Londoner Margaret Leahy had her own costume shop at 18 when she was chosen from 80,000 other girls when Constance and Norma Talmadge, Joseph Schenck and director Edward Jose came looking for a new leading lady. Norma was especially impressed, describing the young Brit as, '…a perfect film face, splendid eyes, a supple body, and convincing expressions…her features are so perfect, and her character so distinctive!' Quite a wrap, although surviving photographs do not flatter her. Margaret was given the full royal treatment on her arrival in Hollywood, meeting Charles Chaplin and Mary Pickford, greeted by a huge crowd that included DW Griffith, Marion Davies, Mae Murray and, of course, the Talmadge sisters. But then everything went pear-shaped. Not only was Margaret talentless, she was also unwilling to learn or heed advice. She had been promised one film as the contest winner and that proved to be the full extent of her career – one film. Settling down in California she became an interior decorator going by the name of Marion Meade. The lady apparently committed suicide at the age of 64.
LYNCH, Helen (1900 – 65). Helen won a beauty contest in her hometown of Billings, Montana and, like hundreds of others down the decades, dashed off to Hollywood seeking fame and fortune. Starting out as an extra in 1918, she gained smallish roles in a number of silent films, but once sound arrived she was found wanting and her career gradually dried up.
PERDUE, Derelys (1902 – 89). She was born Geraldine Perdue in Kansas City, Missouri, but for some reason settled on the rather exotic Christian name of Derelys. Her career lasted until the end of the Roaring Twenties, although her romantic entanglements received far more press than the string of 'shorts' she adorned during the silent era.
Joseph P Kennedy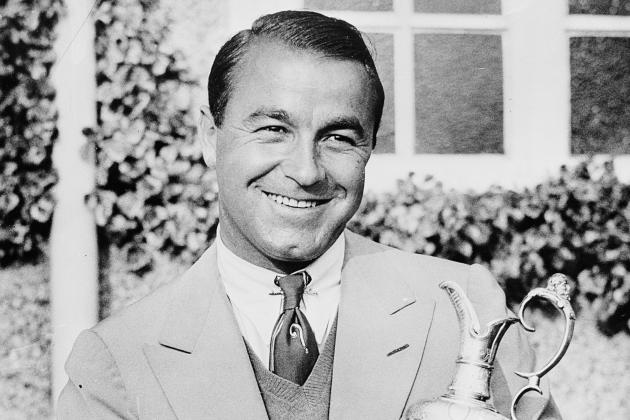 Golfer Gene Sarazen
Her boss was Joseph Kennedy, (JFK's father), a domineering man who pretty much ended her acting career on the spot when she flatly refused his order to change her name to Ann Perdue, then took him to court over the issue. She lost. One of her many lovers was professional golfer Gene Sarazen.
RALSTON, Jobyna (1899 – 1967). Jobyna started out in Hal Roach comedy shorts. By the time comedian Harold Lloyd decided to make her his leading lady (replacing Mildred Davis who had retired to become his wife), she had already appeared in 60 films for Roach and was an accomplished comedienne able to use pathos to great effect when required. She went on to star in six of Lloyd's popular movies.
Jobyna & husband Richard Arlen
In 1926 she landed a featured role in Wings opposite Richard Arlen whom she wed in January 1927. The union lasted 18 years. Jobyna only made three talkies, her noticeable lisp proved too big a handicap. Like so many of the silent era, she spent her last days in the Motion Picture Country Home.
SHANNON, Ethel (1898 – 1951). A redhead from Colorado, Ethel had a brief career in silent movies before marrying screenwriter/publicist Joseph Jackson in 1927 and retiring. Colleagues agreed she was still far too beautiful to not be in movies, but she was content 'to take up a home-making career', as she put it. Her happy marriage ended tragically in 1932 when her husband was drowned at Laguna Beach. She never remarried