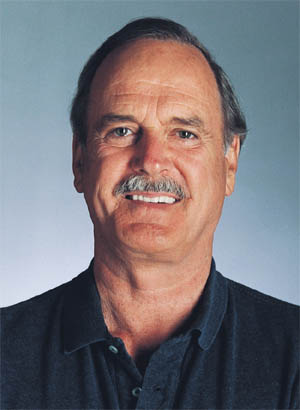 Producer Robert Evans purchased the rights to F Scott Fitzgerald's novel The Great Gatsby in 1971 with the intention of having his wife Ali MacGraw play Daisy in the 1974 production. However, while waiting for the script to be finalised, Ali went off and made The Getaway with Steve McQueen, fell madly in love with him and left her husband forever. Evans repaid her by giving the Daisy role to Mia Farrow. Flowing costumes and lots of close-ups disguised Mia's pregnancy throughout filming. If you look closely you might spot four-year-old future leading lady Patsy Kensit in a small role.
'
Mia Farrow as Daisy in
The Great Gatsby
Mia's mother was actress Maureen O'Sullivan who played Jane to Johnny Weissmuller's Tarzan in the thirties. Mia's father was the Australian director and sadistic womaniser John Farrow who, despite his appalling reputation, was made a Papal Prince by the Vatican in reward for a book he wrote extolling the virtues of Catholicism! Her godmother was Hollywood gossip columnist Louella Parsons and her godfather was gay director George Cukor.
Maureen O'Sullivan
John Farrow
Mia was married to the much older Frank Sinatra from 1966-8. She gave birth to twins by musician Andre Previn in February 1970 and married him in September of that year. They divorced nine years later. Her relationship with Woody Allen, however, would bring worldwide headlines in 1992 when she found six nude photographs of their nineteen year-old adopted teenage daughter Soon-Yi in his apartment. Although Allen insisted he had only been intimate with Soon-Yi since late 1991, a magazine photo showing them holding hands at a New York Knicks game in January 1990, tended to support the girl's claim that they had been intimate for the previous two years. Six years later he married her despite their massive age difference. Sinatra suggested he have Woody's legs broken in retaliation, but Mia declined his thoughtful offer.
Mr & Mrs Frank Sinatra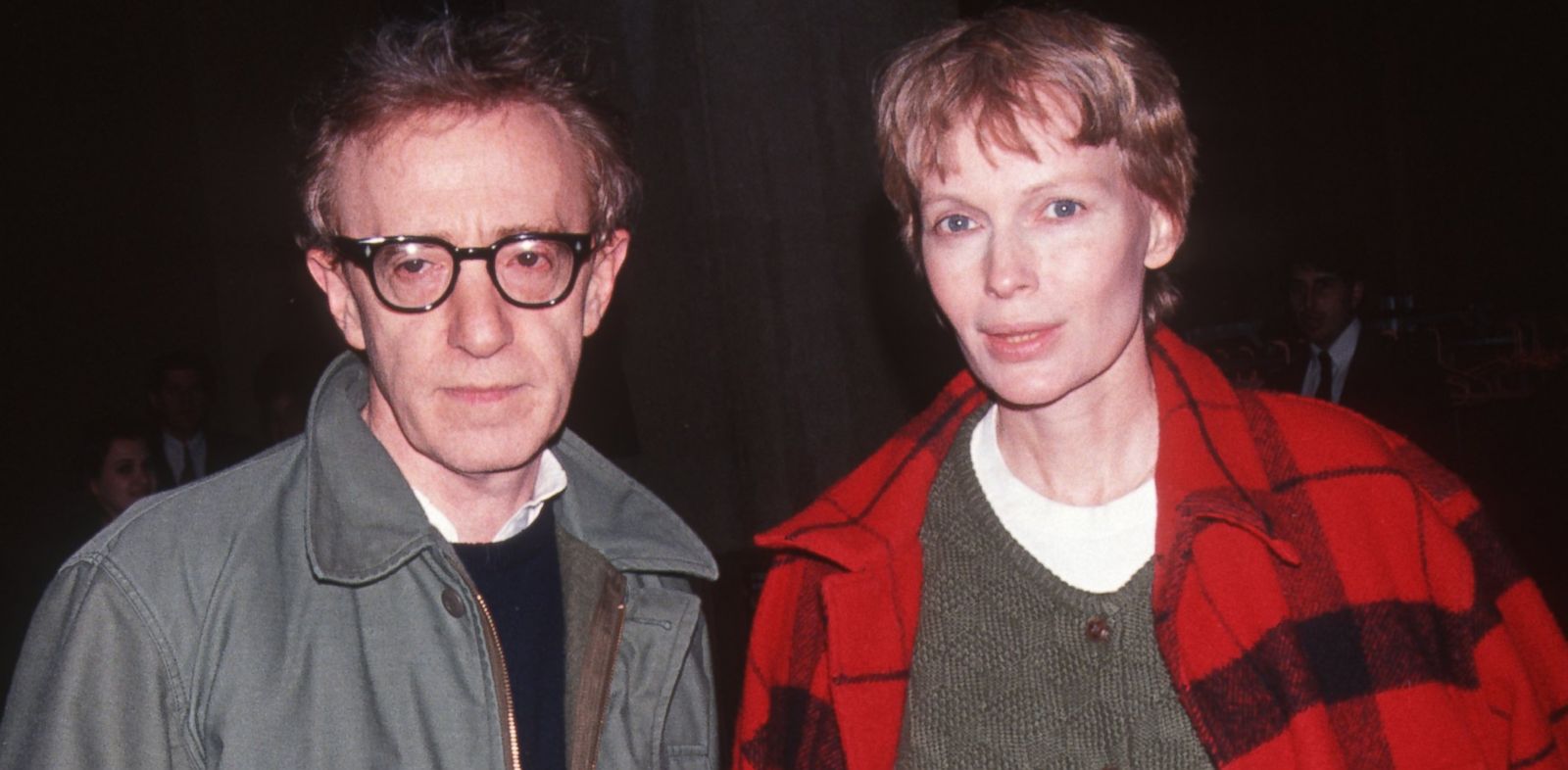 With Woody Allen
Allen and Soon-Yi
On Valentine's Day 1992, Mia gave good old Woody a 'present', a card picturing her and their nine children. Each child was depicted sporting a cooking skewer through its heart, while her own image was pierced by a steak knife, around which was wrapped one of the nude photos taken of Soon-Yi. The caption read: 'Once my heart was one and it was yours to keep. My child you used and pierced my heart one hundred times and deep'. In 1993 Mia gained custody of all the children (except Soon-Yi) from a judge who ruled that Allen was unfit because he was 'self-absorbed, untrustworthy, and insensitive'. In 1999, despite his history, he and Soon-Yi were permitted to adopt an infant Asian girl.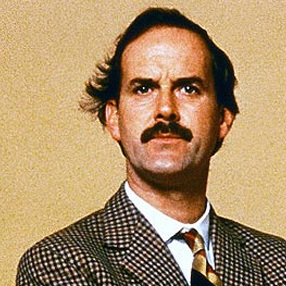 John Cleese as Basil Fawlty
John Cleese was expelled from Clifton College in Bristol for removing a school statue of Field Marshall Douglas Haig. It was also charged that master Cleese had been responsible for 'maliciously' painting footsteps, leading away from the statue, which suggested that the illustrious soldier had climbed down from his plinth and trotted off to the nearby toilet to relieve himself!
Cleese's enormously successful series Fawlty Towers was based upon a real life hotel manager named Donald Sinclair. The Monty Python team had encountered him at the Gleneagles Hotel in Torquay. Evidently, the man tossed Eric Idle's briefcase out of the window because he thought it contained a bomb. On another occasion he threw a timetable at a guest who had the temerity to ask when the next bus was leaving.
Graham Chapman in Life of Brian
At Graham Chapman's memorial service Cleese delivered a comic eulogy and became, possibly, the first celebrity to use the 'f' word in a eulogy. Friends claim it was a fitting tribute to madcap Chapman who will probably be best remembered for playing the title role in Life of Brian.
John Garfield
Darryl F. Zanuck was one of only a few studio heads in the forties who were not Jewish, yet he believed the time was right to make a film about anti-Semitism. Most of his Jewish peers strongly disagreed, convinced it would serve no purpose and merely stir up trouble. John Garfield, himself a Jew, was very keen to be in the movie as he believed the issue needed to be addressed. Gentleman's Agreement (1947) proved to be both a box-office and critical success.
Garfield was suspected of being a communist sympathiser because he was once a member of the left-wing Group Theatre and because his wife was a card-carrying member of the party. He further incurred the wrath of the HUAC by refusing to name names when ordered to appear before them. The day after writer Clifford Odets went before the committee and reaffirmed that Garfield had never been a member of the Communist Party, the actor's body was found in the apartment of a former showgirl. He had succumbed to a heart attack at 39. It was May 1952. His wife would live on until 2004.
James Read & Patrick Swayze, stars of
North & South (1985)
Three real-life marriages resulted from the filming of the highly popular 1985 TV mini-series North & South. The beautiful Lesley-Anne Down who plays Madeline Fabray met and fell in love with assistant cameraman Don Fauntleroy on the set. They were married that year (1985) and are still together
Lesley-Anne Down as Madeline
The equally lovely but less renowned Wendy Kilbourne plays Constance Flynn, the girl who falls in love with and marries George Hazard, one of the stars of the show. James Read plays George. He and Miss Kilbourne tied the knot for real in 1988 and are also still together. Two of their closest friends are actors Genie Francis (she plays the grown up Brett Hazard) and Jonathan Frakes who portrays Stanley Hazard. They also met on the set of the series and were wed in 1988.
James Read & Wendy Kilbourne
David Carradine was a seemingly hopeless alcoholic who credited his fourth wife Coco d'Este with saving his life by single-handedly inspiring him to give up the booze. Something also inspired their divorce in 2001. He then married wife number five. In 2009 he went to Bangkok, Thailand to make a movie called Stretch. His body was found hanging in a closet in his hotel room and he was pronounced dead on June 3, 2009. A photograph of him in death, released by a tabloid, shows his hands tied above his head, indicating that the original belief that he either committed suicide or died from 'accidental autoerotic asphyxiation' may have been incorrect. Foul play was suspected but never proven. He was 65.
David Carradine as Justin LaMotte
Inga Swenson as Maude Hazard
Inga Swenson plays Maude Hazard the matriarch of the Hazard family, but TV audiences will probably remember her as the sharp-tongued German-accented housekeeper Gretchen Kraus in the 1980s series Benson. Most fans believed her to be German-born when, in fact, she is from Omaha, Nebraska and speaks perfect English. The accent has always been faked.