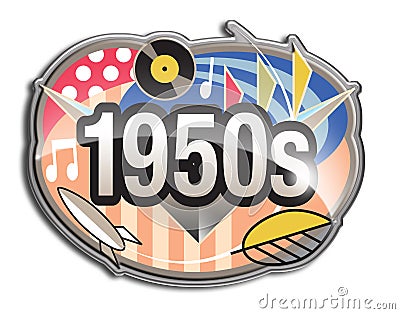 I remember being taken in the fifties by my grand-parents to the open-air cinema nearby to watch black and white dramas starring the likes of Joan Crawford, George Raft, Alan Ladd, Veronica Lake, Dana Andrews, Robert Mitchum, Jane Russell, Ida Lupino and many others. For some reason a handful of those stars held a kind of fascination for me. I did not much care for these gloomy film noirs at the time, but there were a few exceptions. Robert Mitchum was one.
Jane Russell & Mitchum in Macao
I first saw Mitchum in Macao (1952) with Jane Russell. It was about 1955 and I was eight years old. There was something about the guy that impressed me. I think it was his laconic kind of indestructability. He seemed to wander about the docks of Macao with bad guys trying to kill him with guns and knives, yet I had no concerns for his safety whatsoever. He was tough, confident and smart. Just as heroes ought to be. And he wasn't a pretty boy either. Come to think of it, he was quite ugly in an era where all the male movie stars were as pretty as most of the females. He was the first to go against type. Fans of Humphrey Bogart may disagree, but I don't think he was anywhere near as odd-looking as Mitch. Bogey had charisma and (with the proper lighting) could appear quite handsome (Casablanca comes to mind). Later, of course, the likes of Charlie Bronson, James Coburn, Arnold Schwarzenegger and Telly Savalas, just to name a few, became big stars in the same mould. And movies were better for it in my opinion.
Bogey in Casablanca (1942)
When I was an impressionable little boy I liked my super-heroes tough. I never thought much of Robert Taylor, Alan Ladd, Rock Hudson, Tab Hunter, Robert Stack, Paul Newman, Ty Power or even Tony Curtis. Too damn pretty! Mitchum, Bogart, Aldo Ray, Brando, Richard Widmark, Dana Andrews and especially the Duke were my kind of guys. Naturally enough, the heroes of my youth were mostly western heroes, because there were so many pictures churned out in that genre. Even so, there were certain cowboys that my mates and I could not abide at all. We really disliked Randolph Scott westerns, for instance, and I am not even sure why. Perhaps, it was something to do with him always having the cord on his hat tied under his chin! Not cool. And he was old. He had to be as old as my dad! We didn't go for The Lone Ranger either. That 'Hi-Ho Silver, away!' stuff was really lame. And The Cisco Kid was another twit who tied his hat under his chin.
Old Randolph Scott
There was a solitary, stand-out exception to the 'pretty boy' rule. And that exception was Audie Murphy. He was tiny, baby-faced, and looked as if he couldn't fight his way out of a soggy paper bag. But every kid I knew forgave him all those things because he was the war hero to end all war heroes. After all, didn't he win World War Two on his own? It was sort of common knowledge that he killed about a million Germans without wasting a single bullet! If he'd been born twins the war would have been over in a week. This guy was as tough as an old boot. Whenever an Audie Murphy western was scheduled for a Saturday morning matinee the theatre was packed to the rafters with kids of my age. And one of those kids was always me. I still watch his movies late at night after my wife has gone to bed. I have a stack of them plus, of course, To Hell and Back, his autobiographical account of his wartime experiences. 'Murph' was ten out of ten.
Audie Murphy our western hero
Audie the real life hero
Roy Rogers and Gene Autry kept on interrupting the action to sing their dumb songs. Hopalong Cassidy refused to shoot anyone. What kind of cowboy doesn't shoot anybody? Unheard of. He also had white hair! How can you have a hero with hair whiter than your grandmother's? Being an Aussie I also shared that innate distrust of authority we inherited from the early convict days, so the term 'police hero' was a dead set oxymoron. It is significant in my country that most Australians know about outlaws such as Ned Kelly, Ben Hall, Captain Thunderbolt and even Squizzy Taylor, but scarcely anyone (including me) can name a single law enforcement officer in our history. Totally unfair, I know, but you never saw a copper put on home-made armour and take on a hundred guys on his own like Ned Kelly did at Glenrowan back in the 1880s. If Ned had been an American they would have made a hundred movies about him!
Big Ned at Glenrowan, Victoria
In 1955 a cinematic phenomenon happened. In my life I have been fortunate indeed to have witnessed several show business phenomena – Elvis Presley and the birth of Rock & Roll, the Beatles and the Mersey sound, James Bond, Bob Dylan and protest songs, Abba, Star Wars and the birth of CGI. Before any of these the first bona fide phenomenenwas the Davy Crockett mania that swept the western world in 1955-6. It was extraordinary. Fess Parker became one of the most recognizable faces on Earth when he portrayed Davy in two movies hastily thrown together by Disney from a few of its Disneyland TV episodes after executives realized the incredible impact they were having on children everywhere. Davy Crockett: King of the Wild Frontier (1955) was, to kids my age, (I was eight), the most magical movie ever made. Coonskin hats sold like wildfire in America. Every other hero (even Audie) had to take a back seat to the king of the wild frontier. The craze was so widespread that Walt Disney was extremely dirty on himself for having allowed Davy to be killed off at the Alamo in the first film. My prize possession was a copy of 'A Little Golden Book' about Davy (pictured below). I must have read it 100,000 times!
Fess Parker as Crockett
I must have been an unusual child because I never thought much about action heroes like Superman, Batman, Marvelman and all those other turkeys in silly suits and capes. Still don't. The Batman franchise bores me senseless. Not one of them rode a horse for starters.
Jim Garner as Brett Maverick
Clint Walker as Cheyenne Bodie
Richard Boone as Paladin
As I entered my teenage years things changed ever so slightly. Television heroes began to emerge, yet they were still mostly cowboys. Brett Maverick (James Garner) was the undisputed king because he was the first genuinely smart cowboy. And he was cool. His brother Bart (Jack Kelly) was okay, but couldn't hold a candle to Brett. Cheyenne ran a distant second. Clint Eastwood as Rowdy Yates in Rawhide was pretty good too. Paladin (Richard Boone) in Have Gun – Will Travel was surprisingly popular, although the theme song may have had a bit to do with that. Wagon Train was watched every week, but was woefully predictable. Just about every episode saw some trouble-maker stirring up the train until Major Seth Adams (Ward Bond) inevitably put him in his place. Gunsmoke was a bit too 'talky' and mature for our tastes. Two guys we absolutely loathed were Pat Conway as Clay Hollister in Tombstone Territory and Hugh O'Brien as Wyatt Earp in The Legend of Wyatt Earp. Both actors gave vanity a bad name. We all agreed that they were so far 'up themselves' that only their spurs were sticking out!
Clay Hollister                                   Wyatt Earp
In conclusion, it would be remiss of me not to mention one other TV personality of the fifties – a girl. She did not fall into the 'hero or heroine' category, but she was a mini-phenomenon all by herself. I refer to the girl of all our dreams, the one, the only – Annette! The Mickey Mouse Club was religiously watched by 99% of young boys across the nation for one reason only; to catch a glimpse of Annette Funicello. If anything or anyone epitomized the fifties for me it was her. She's gone now but there remain a lot of old men who remember her with the greatest of affection as their very first love. She sure was mine.
Ah Annette! Perfection. Sheer perfection.