Of course, everyone's idea of what constitutes real beauty varies. I guess that is why we have so many pretty girls walking about with tattoos and bolts through their noses; why a large portion of the male population shave their heads or prefer to go unshaven (or both). Beauty truly is in the eye of the beholder and tastes change down the decades. The 'cupid's bow' style of wearing lipstick a hundred years ago looks quite silly today, just as slicked down hair for men has also gone out of favour (thankfully), although I am still at a loss to understand why a lot of young guys today wear their mops uncombed and sticking out in every direction. Obviously, young women must like it. Why else would these young fellas wander about looking like survivors of Hurricane Katrina?
Big boobs and 'well-rounded' figures used to be the epitome of female beauty (especially around the beginning of the 20th century), and even as late as the fifties. But then along came the likes of Twiggy, Jean 'the Shrimp' Shrimpton, Mia Farrow and Sarah Miles. Suddenly, thin and flat-chested was considered to be the height of sexual attraction. Uh-huh.
Men had barely heard of 'six-packs' until maybe 50 years ago, so even the idols of the day (Ty Power, Errol Flynn, Montgomery Clift etc.) had skinny arms and pigeon chests. Today, I doubt if you could find a male or female star who does not work out each day. So, times have indeed changed since the dawn of the movie era. Whether or not that has been for the best is, as always, a matter of opinion.
Over the last few days I have listed 40 of the 50 women I consider to be the most attractive in the history of the cinema. Today, I am about to post the Top 10. I would be most interested to receive some comments on who you feel should have made the list. So, here we go:
#10        CATHERINE DENEUVE
It would be safe to say that Catherine Deneuve is undeniably the most exquisite-looking French woman ever to appear on the silver screen. Her sister, Francoise Dorleac, was also a great beauty, but was tragically killed in a car crash when her movie career was just beginning to show promise. Miss Deneuve's stunning features were chosen to be the model for Marianne, the national symbol for the French Republic. She has been appearing on screens around the globe for the past 50 years, a rare beauty still.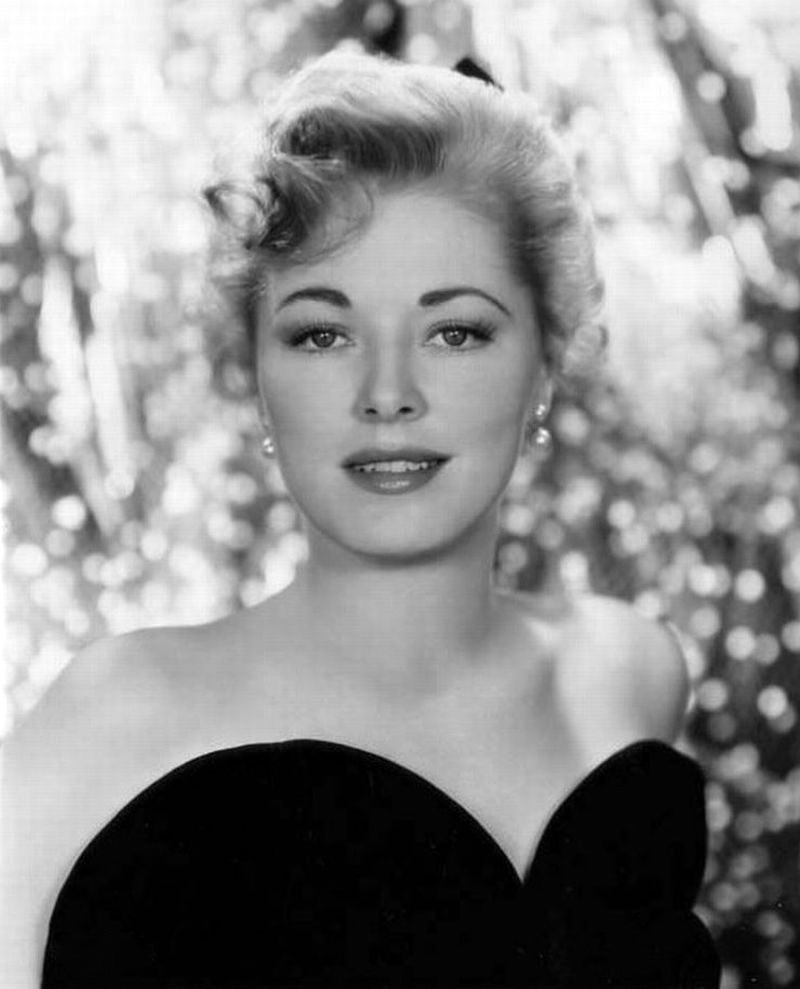 #9        ELEANOR PARKER
Mention the name Eleanor Parker and most movie fans think of the Baroness in The Sound of Music, but she was approaching 50 then and past her prime. I prefer to visualize her in The Naked Jungle with Chuck Heston. The movie itself sucked, but she was absolutely drop dead gorgeous in it. Eleanor had a longish affair with Robert Taylor in the fifties and a shorter one with Gig Young, but she was not a 'player'. Her focus was always on improving as an actress, and she got pretty good at it too. A much-under-rated beauty, she passed away in 2013 aged 91.
#8        DIANE LANE
It was very difficult to select two good photos of Diane Lane because I seriously doubt if there has ever been a poor picture taken of this wonderfully attractive actress in her entire life. I first saw her playing a prostitute in the exceptional mini-series Lonesome Dove, and I was immediately hooked. Not only is she stunning to look at, she is also an actress of the highest quality. If you are yet to see Under the Tuscan Sun, I recommend it wholeheartedly. It is an unpretentious romance full of superb character actors, magnificent scenery – and Diane Lane.
#7        CLAUDIA CARDINALE
If you were to ask any guys from my age bracket to name three beautiful Italian actresses, the chances are that nearly all of them would include Claudia Cardinale's name in their three. She was beautiful, sexy, had a deep, sultry voice, and she was fiery. Very Italian. Or so you might think. In fact, she was not Italian at all, but was born in Tunis, Tunisia. She spoke Italian with a French accent, so she was dubbed in all her early films, including The Pink Panther. Her picture has adorned the covers of 900 magazines in 25 countries. Still going strong today, she has lived with her partner Pasquale Squitieri since 1975.
#6      RITA HAYWORTH
It was no accident that the marvellous shot of Rita kneeling on a bed sent men all over the world into a spin. As far as alluring photographs go, they don't come any better than this. In the 1940s Rita was most red-blooded males' idea of the perfect woman. Most Aussies would probably dispute that statement because her father didn't own a pub, but guys everywhere else adored her unreservedly. Speaking of fathers, Rita's old man hawked her around in the early days to whomever he felt could advance her career and, consequently, make him a buck on the side. Her husbands treated her only marginally better. By all accounts she was guileless and sweet. Deserved better. Alzheimer's disease claimed her in 1987 at the age of 68.
#5        SOPHIA LOREN
From the moment she featured in her first film Sophia Loren has caused more male jaws to drop than almost any woman in history. She possesses a rare animal magnetism that most men find irresistible. She symbolizes all the earthy qualities associated with the Italian woman. She even managed to take viewers' minds off the numbingly boring Boy on a Dolphin script, simply by parading in front of the camera in various stages of dress and undress, flashing her astonishing green eyes and an occasional glimpse of flesh. What a woman!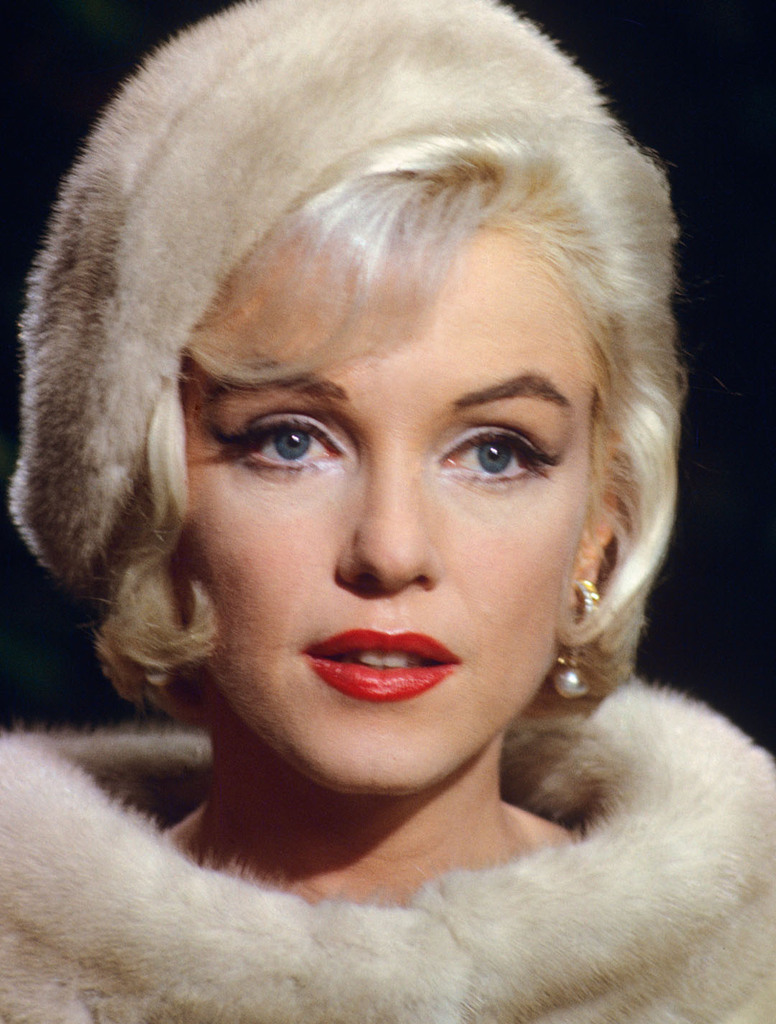 #4        MARILYN MONROE
Despite her well-rounded figure, Marilyn Monroe had a sweetness about her face that belied the man-eater reputation that dogged her every footstep. Of course, her reputation was well and truly earned, but with her, sex was more or less just her way of saying 'thank you' for a kindness. When she wasn't throwing her head back and giving photographers that infantile open-mouthed 'come hither' look, her face could be that of a child, innocent, open – and vulnerable. And it is that vulnerability that makes her unique in my view. Like all the great movie stars, her mere presence was enough to transform a mediocre film into something infinitely better.
#3        LANA TURNER 
From the moment she sashayed down the street in her first film, They Won't Forget, Lana Turner had 'star quality' writen all over her. For at least twenty years no other actress could hold a candle to her, not in looks or screen presence. She took men's breath away in The Three Musketeers and in The Postman Always Rings Twice. She never had that innocent quality that Marilyn possessed, however. Lana Turner always gave the impression that she was worldly, that no man was going to get the better of her.
#2        AVA GARDNER
She swore like a trooper and drank far too much. She took men wherever and whenever it suited her and lived life in the fast lane. She knew her career needed a 'leg-up', so she married the world's Box-Office Number 1, Mickey Rooney. She loved Frank Sinatra for ages, but he was as unfaithful as Rooney, so that relationship, too, was doomed. She was almost the same age as Lana, but started four years after her. Beauty-wise, Ava was just as breath-taking, her dimpled chin giving her a more 'interesting' face, but not necessarily one that was more beautiful.
#1        GRACE KELLY 
She only made eleven movies in total, but she stole all eleven just by being in them. Grace Kelly had ice-cold, classic features, a slim but elegant figure and a refined voice that dripped sophistication and class. She is beautiful in black and white – and stunning, almost beyond belief, in colour. Personally, I think she looks her best in two films – Rear Window and To Catch a Thief. In the latter, there is a scene where she pauses at her hotel room door, then turns and kisses Cary Grant that has to be the pinnacle of sheer beauty exuded by any actress on the screen – ever. I have reproduced it here.
So, there you have the entire 50. Please, feel free to tear my choices to pieces or suggest alternatives.