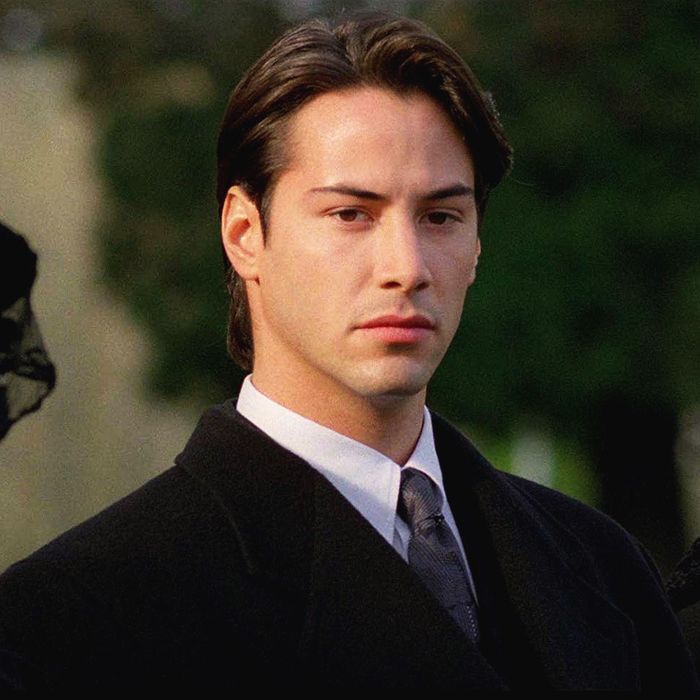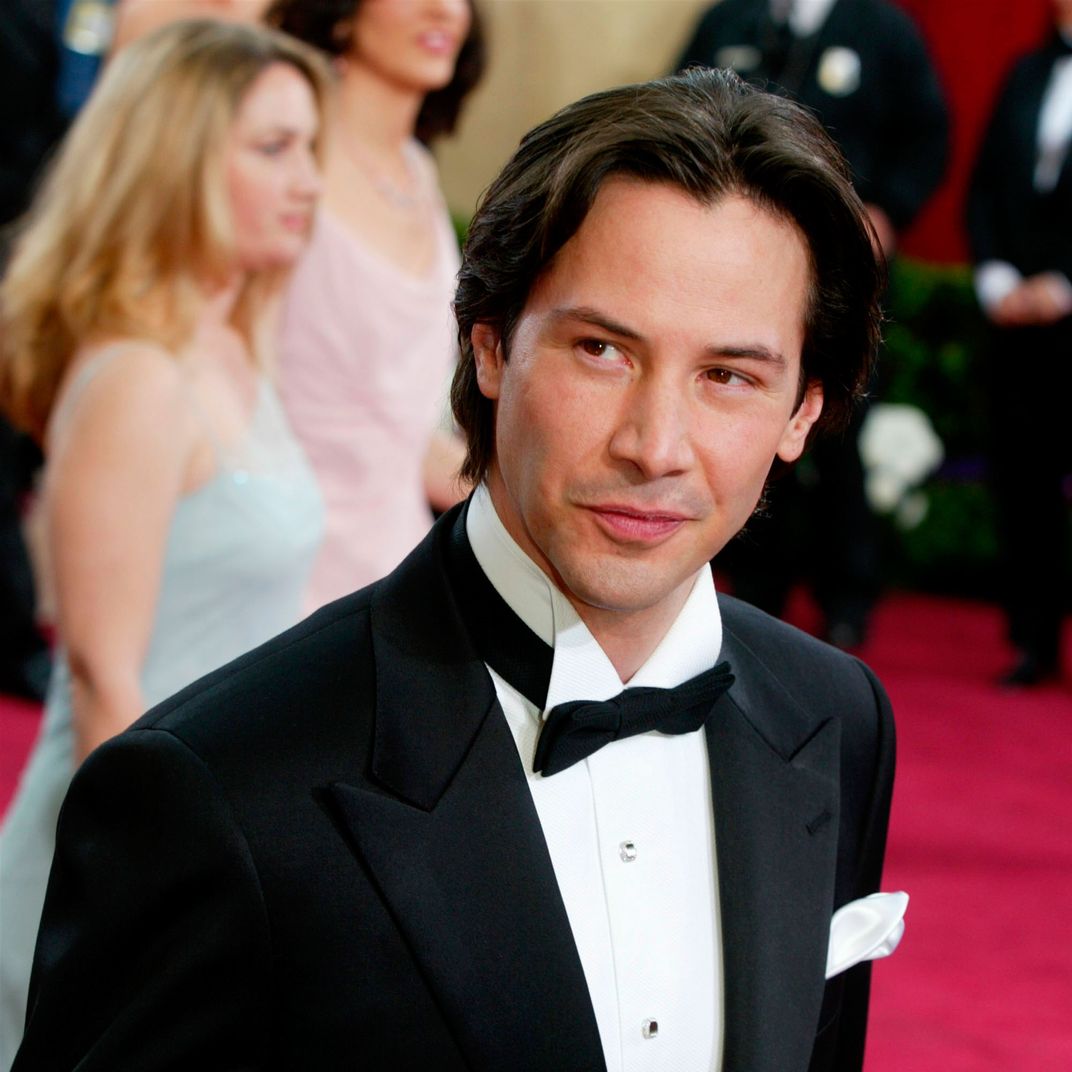 KEANU REEVES:             
'I'm a meathead, man. You've got smart people, and you've got dumb people. I just happen to be dumb.'
[On Patrick Swayze when the two co-starred in Point Break (1991)] 'He was a beautiful person, an artist! There were some sky-diving sequences in this film we did together, and as filming was going on it came to be that Patrick was jumping out of airplanes all the time. I think he had over 30 jumps during the course of filming, so the production served him with a 'cease and desist' which he listened to until they got to Hawaii. He jumps out of planes and did the flips and falling to the ground, and he did it with an open heart. I'll always remember him for lighting up a room with his presence. I can say what I know, that he lived life to the fullest.'
[On turning down Speed 2: Cruise Control (1997)] 'They said, 'You've got to do this.' And I said, 'I read the script and I can't. It's called 'Speed' and it's on a cruise ship! It was about a cruise ship and I was thinking, a bus, a cruise ship…speed, bus, but then a cruise ship is even slower than a bus and I was like, I love you guys but I just can't do it.' I didn't work at Fox for fifteen years.'
'People were saying that David Geffen and I had gotten married and it just blew me away. Not that they thought I was gay, but that they thought I could land a guy that hot.'
'On a good night, I get underwear, bras, and hotel-room keys thrown onstage…You start to think that you're Tom Jones.'
KENNETH MORE:                                                
[Recalling the start of his career at the Windmill Theatre] 'After my father died, my mother had virtually nothing, and she gave me 150 pounds and said, 'That's all I can afford, Kenny. You see what you can do.' So I came to London and recalled that Vivian Van Damm, who ran the Windmill Theatre, was a friend of my father's, so I went to see him. 'Are you Bertie More's son?' 'What can I do for you? I loved him. A lovely man.' 'I want a job.' 'Start on Monday.' 'What doing, sir?' 'I'll teach you. I need somebody to take over from me. Then eventually you can run the theatre. But don't ever come to me and say you want to be a bloody actor!'
EDNA MAY OLIVER:                                          
[Edna May Oliver was once asked why, since she possessed a fine singing voice, she never went into musicals or opera] 'What? With a horse face like mine? What else can I do but play comedy? Oh yes, I'm grateful in a way for this face, now that I've gotten used to it I know it's brought me this success…But all the same I'm a woman, and what woman doesn't long to be beautiful?'
BORIS KARLOFF:                                                            
[On his rival Bela Lugosi] 'Poor old Bela, it was a strange thing. He was really a shy, sensitive, talented man who had a fine career on the classical stage in Europe, but he made a fatal mistake. He never took the trouble to learn our language. He had real problems with his speech and difficulty interpreting lines.'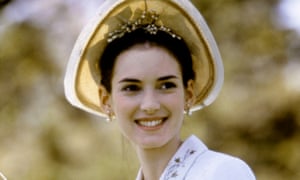 WINONA RYDER:             
[Her response when asked why she never felt guilty about her December 2001 shoplifting arrest in Beverly Hills] 'I didn't have this tremendous sense of guilt because I hadn't hurt anyone. Had I physically harmed someone or caused harm to a human being, I think it would have been an entirely different experience.'
[On falling ill and being unable to appear in The Godfather: Pt III (1990)] 'I was devastated because I love 'The Godfather' movies so much. What happened was, I'd done Mermaids (1990) and we were shooting for spring in the coldest winter in Boston's history, and I got an upper respiratory infection. The day I wrapped I had to get on a plane to Italy. I actually passed out in the costume-fitting. I was just exhausted, and the next thing I knew I was at home with my parents. The film's insurance people said I needed to be in bed for a few weeks. I was heartbroken, but at the same time I was so sick it was a relief. And Al [Pacino] and Francis [Ford Coppola] and Diane [Keaton] all called me and were really nice, which meant a lot. I felt bad in a way because they were so mean to Sofia [Coppola], who's always been so nice to me.'
'I remember one time in particular, I was in the middle of auditioning, and I was mid-sentence when the casting director said, 'Listen, kid. You should not be an actress. You are not pretty enough. You should go back to wherever you came from and you should go to school. You don't have it.' She was very blunt. I honestly think that she thought she was doing me a favour.'
'I always loved the Patti Smith lyric, 'Jesus died for somebody's sin but not mine.' I got sent home from school wearing a Patti Smith T-shirt with that line on.'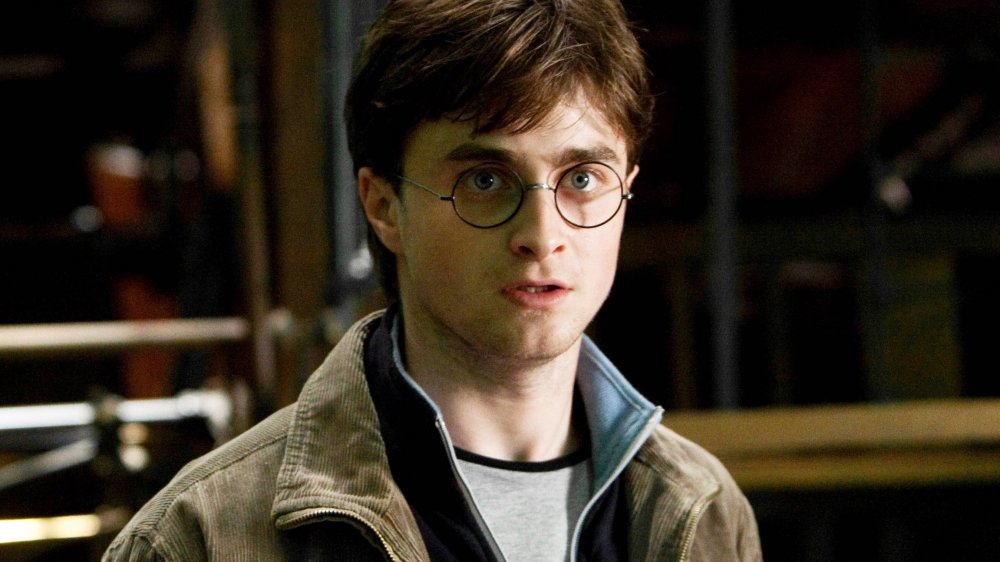 DANIEL RADCLIFFE:     
'There's this idea that Emma Watson, Rupert [Grint] and myself are the best of friends who always hang out together. I'm just going to put it out there – Emma and I text all the time but Rupert and I never text each other. We never see each other. If I see him every six months or so, it's a friendly 'Hello, how's things with you? But that's about it.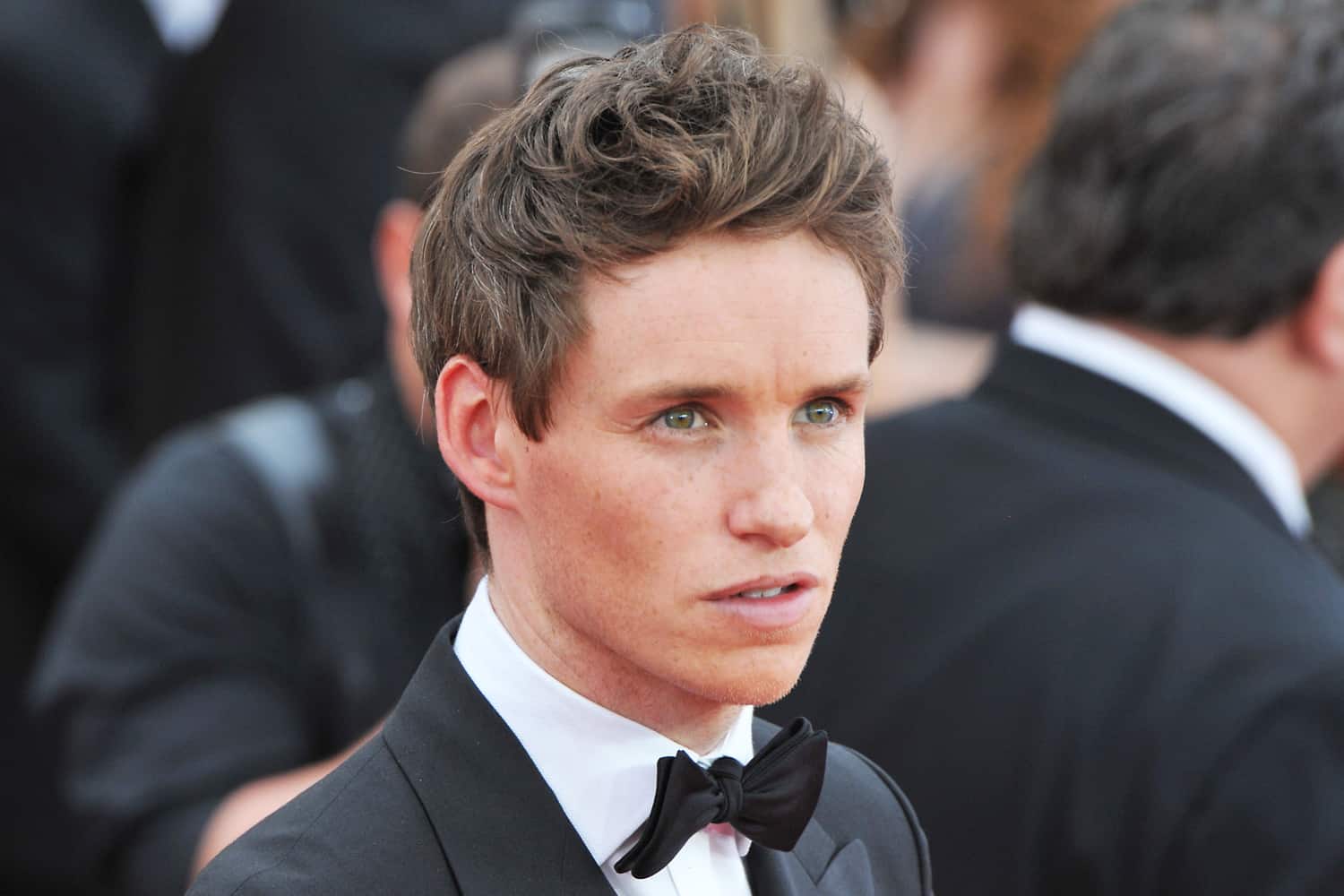 EDDIE REDMAYNE:        
[On achieving celebrity status] 'On a plane recently I fell asleep, and when I woke up the man next to me asked, 'Excuse me, are you somebody important?' I must have looked confused. He explained. 'I'm asking because the stewardesses came over and were watching you sleep.'
KATHARINE ROSS:         
Katharine with Dustin Hoffman in The Graduate (1967)
[On meeting her co-star in The Graduate, Dustin Hoffman, for the first time] 'He looked about three feet tall. He was so dead serious, so humourless; so unkempt. I thought, this is going to be a disaster.'