MATTHEW 'STYMIE' BEARD (1925 – 81)             
During the Depression years Americans found something to laugh about at the movies watching the antics of a group of talented children in the 'Our Gang' and 'Little Rascals' comedy shorts. One of those extraordinary kids was an African-American named Matthew 'Stymie' Beard whose trademark was an oversized derby hat, a gift from the legendary Stan Laurel. 'Our Gang' director Robert F McGowan dubbed him 'Stymie' because the boy often unintentionally frustrated him on almost every take. McGowan would later concede that Matthew was his favourite of all the 'Our Gang' kids. Even so, the boy was replaced in the series by 'Buckwheat' Thomas in 1935. Matthew appeared in Captain Blood that year and in Jezebel in 1938, but by the age of 15 his acting career had fizzled out.
Matthew and his family were anything but fools and were well aware that his characterizations in these films were an insult to his race, 'but it was the Depression', he said later, 'and I had seven sisters and six brothers at home.' By the time he reached adulthood, however, Matthew was a heroin addict. He was in and out of prison on drugs and theft raps and remained an addict until he turned his life around in the 1960s and got back into show business. Pneumonia claimed him at 56, in 1981, after he suffered a stroke and fell down some stairs, suffering head injuries that led to his death. He was buried with the bowler hat he had worn throughout his life.
SCOTTY BECKETT (1929 – 68)                           
Of all the little boys who have graced movie and TV screens over the last century or so, Scotty Beckett might very well be the cutest of them all. Shirley Temple certainly sewed up the title of cutest little girl, but Scotty was close to being her equivalent in the male gender. He was barely three when his family arrived in Los Angeles in 1932 and his father was hospitalized. Scotty would sing songs in the ward to cheer him up, and it was there that a Hollywood casting director spotted him and advised his family that the youngster might have a future in pictures. How right he was.
Scotty appeared in fifteen 'Our Gang' shorts in two years, usually paired up with 'Spanky' McFarland and sporting an oversized cap and turtleneck sweater, reminiscent of Jackie Coogan's outfit in The Kid (1921). Adolescence did not slow down his career at all as he featured in numerous pictures throughout the thirties and forties. Unfortunately, all that success seemed to go to his head and he began to gain the wrong kinds of headlines as his night-life took precedence over his career.
In 1948 he was arrested for drunk driving after crashing into another car and attempting to elude the arresting officer. A year later he eloped with tennis star Beverly Baker, but his subsequent erratic behaviour saw the couple separate five months into the marriage, before divorcing in 1950. In 1951 he dated actress Sunny Vickers and she quickly became pregnant, giving birth to their son Scott Jr five months after their hasty wedding. Scotty's treatment of both women made him a Hollywood outcast and his career suddenly nose-dived.
In 1954 he took his wife and 3 year-old boy to Mexico where he began passing bad cheques. Cornered by Mexican police, he became involved in a gunfight with them, during which at least 20 shots were fired! Miraculously, no-one was killed. He was arrested, served four months in a Mexican prison, and was deported back to Los Angeles. A month later he was arrested in Las Vegas for bouncing another cheque.
For the next three years he picked up a few minor film roles, demonstrating that he could still act and was capable of coming across as a likeable, charismatic personality. But then he self-destructed yet again. In February 1957 he was caught at the Mexican-USA border, trying to smuggle drugs into the US. In August, Sunny filed for divorce. She had slipped into alcoholism, but still won custody of Scott Jr, being deemed the better of two bad options. His career now gone, Beckett unsuccessfully attempted suicide with pills. Desperate for money, he began selling used cars for a living.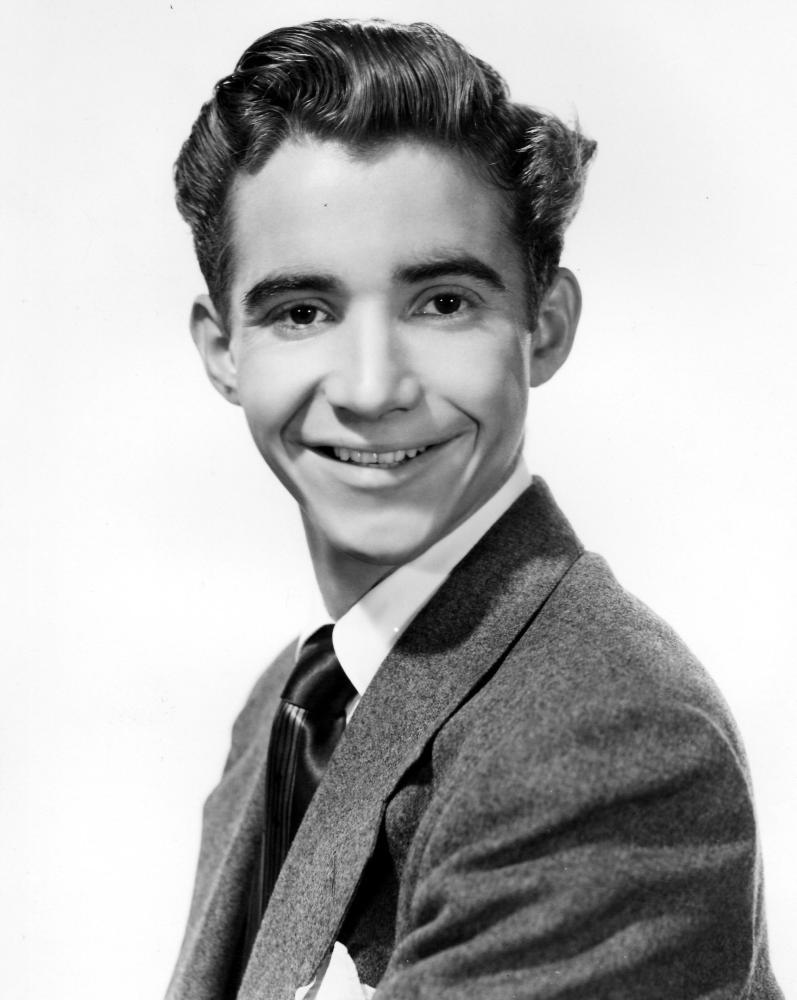 Scotty as an adult
1959 saw him involved in two drunk-driving car crashes, one of which left him crippled for the rest of his life. Out of sympathy for his injuries, the courts gave him a suspended sentence and placed him on probation. In 1961 he married Margaret Sabo, a divorcee with a teenage daughter, Susan. In September 1963, Scotty was arrested for assault with a deadly weapon after he tried to stab a neighbour during a dispute. Three days later he slashed his wrists but survived. It was the last straw for Margaret and she and Susan began moving out. Scotty tried to stop her and in the resulting scuffle he struck Susan over the head with one of his crutches! Arrested again, he vowed to the judge that he would never drink again.
For the next few years he kept out of the headlines. By 1967 he was driving an ambulance, more than likely because it enabled him to gain access to the prescription drugs to which he had become addicted. On May 8 he checked into a nursing home after being beaten up, possibly over a drug deal that went wrong. Two days later he was dead from an overdose of barbiturates. He was 38. That November his ex-wife, Sunny, also passed away, a month shy of her 40th birthday.
Although Scotty Beckett will forever be remembered as the angelic little boy in the 'Our Gang' featurettes, it is worth noting that he racked up a total of 105 screen credits, quite a tally for someone who never lived to see his 40th birthday. His movies included Anthony Adverse and The Charge of the Light Brigade (both in 1936), Marie Antoinette (1938), King's Row (1942), The Jolson Story (1946) and Battleground (1949). Tragic tales about Hollywood child stars are not uncommon, but Scotty's seems even worse than usual, possibly because he was such an un-precocious, adorable child. Butter, it seemed, would not melt in his mouth. And in the thirties that was the case – but it didn't last. Sad.