These days if a man mentions that a woman looks 'hot' or 'desirable', he runs a very good chance of being labeled a 'sexist' by that annoying, nameless bunch that take it upon themselves to decide for the rest of us what is politically correct and what is not. Ever since I was old enough to realize that girls were much nicer to look at, more interesting to talk to, and infinitely better to kiss and cuddle than boys, I have been an unabashed admirer of the (so-called) weaker sex. So, at the risk of committing 'political incorrectness' on a grand scale (and I don't care a fig if I do), I thought I might write a piece on the actresses that I personally believe have given the most alluring on-screen performances in the history of the industry.
Of course, everyone views these things differently, but it is still fun to compare the views of others with our own. Occasionally, an actress turns in a performance that stays in the minds of most red-blooded heterosexual males as something extraordinarily attractive and desirable. This is not about acting, nor is it solely about beauty. I guess it is more about projecting feminine allure. Today, we have an endless array of extraordinarily stunning actresses, but few possess that magical allure some of their predecessors seemed to have in spades. Perhaps, their predilection to disrobe at the drop of a hat has taken the mystery away from them. And allure and desirability are as much a product of the imagination as anything else. All that bare skin and thrashing about leaves little if anything to the imagination and we are poorer for it. In fairness to modern actresses, in many cases a preparedness to strip is a requirement for employment these days. No strip – no job.
Readers will almost certainly disagree with my choices, (I wish I was that sure of winning Lotto), for we each view beauty, allure and desirability through different eyes. You will not, for instance, find the likes of Elizabeth Taylor, Jane Russell, Brigitte Bardot or Raquel Welch in this selection. I have never thought that any of these ladies was particularly sexy despite obvious beauty and that tiresome label of 'sex symbol' hung around their necks; nor can I recall a single film they made that has ever given me cause to alter that opinion. Liz Taylor in Cleopatra (1963) is a classic case in question. Portraying arguably one of history's great beauties, she was about as sexy as a pair of army socks. Maybe it was that fish-wife's voice of hers. I never thought Miss Russell's 'come hither' look was anything more than a disguised sneer, Brigitte had just one expression (and a sulky one at that) and Raquel was about as beautiful as a Barbie Doll and only marginally more alluring. Anyway, here are my 50 selections – in chronological order – oldest to most recent. If nothing else it avails me of the opportunity to dig out some terrific photographs.
Louise Brooks in Pandora's Box (1929)
Vivien Leigh in Gone with the Wind (1939)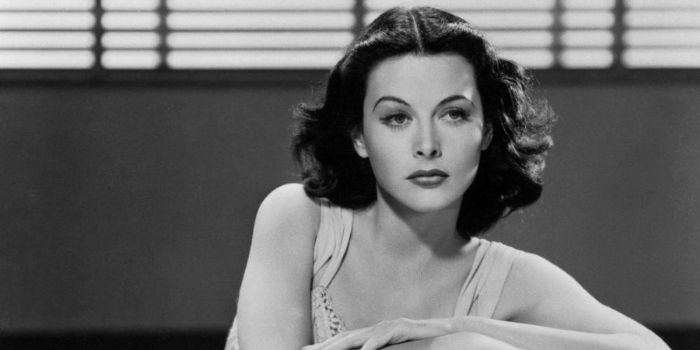 Hedy Lamarr in Lady of the Tropics (1939)
Merle Oberon in Wuthering Heights (1939)
Paulette Goddard in Pot 'o' Gold (1941)
Lauren Bacall in To Have and Have Not (1944)
Rita Hayworth in Gilda (1946)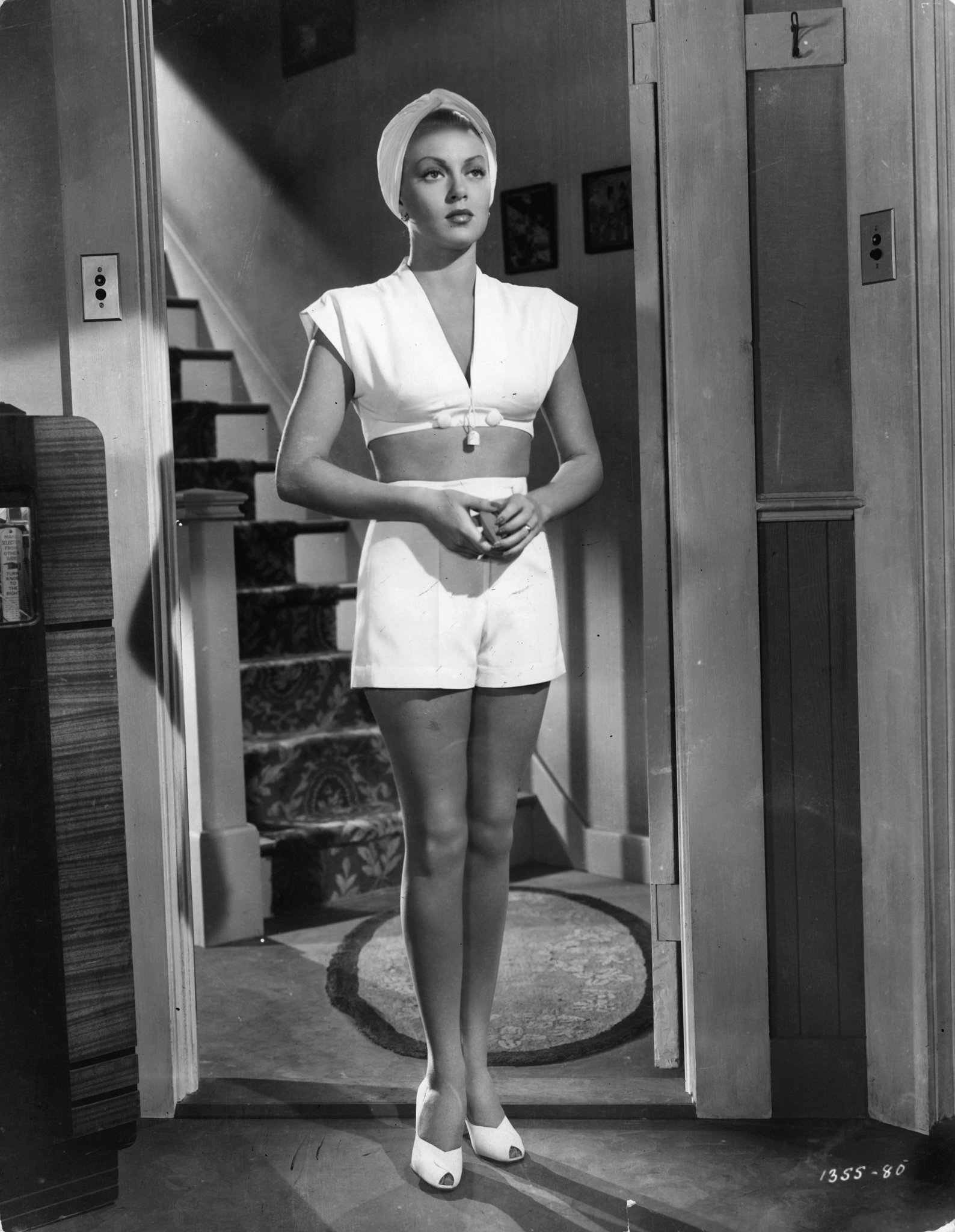 Lana Turner in The Postman Always Rings Twice (1946)
Lizabeth Scott in Desert Fury (1947)
Ava Gardner in Pandora & the Flying Dutchman (1951)
Cyd Charisse in Singin' in the Rain (1952)
Eleanor Parker in The Naked Jungle (1954)
Marilyn Monroe in River of No Return (1954)
Joan Collins in The Girl in the Red Velvet Swing (1955)
Grace Kelly in To Catch a Thief (1955)
Gina Lollobrigida in Trapeze (1956)
Sophia Loren in Boy on a Dolphin (1957)
Kim Novak in Pal Joey (1957)
Eva Marie Saint in North by Northwest (1959)
Ursula Andress in Dr No (1962)
Daniela Bianchi in From Russia with Love (1963)
Ann-Margret in Viva Las Vegas (1964)
Jill St John in The Liquidator (1965)
Julie Christie in Doctor Zhivago (1965)
Claudia Cardinale in The Professionals (1966)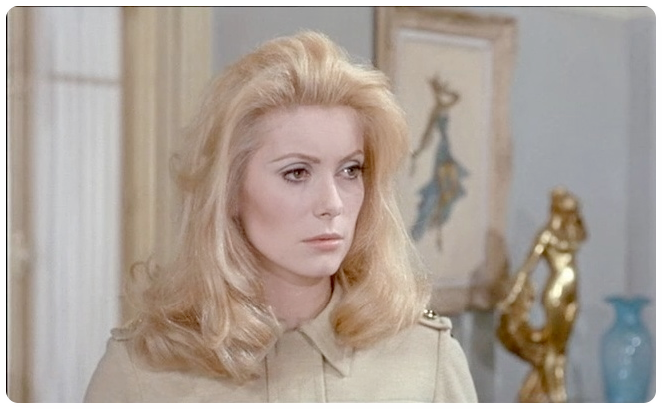 Catherine Deeuve in Belle de Jour (1967)
Jacqueline Bisset in Bullitt (1968)
Rachel Ward in Sharky's Machine (1981)
Kathleen Turner in Romancing the Stone (1984)
Kelly LeBrock in The Woman in Red (1984)
Michelle Pfeiffer in Into the Night (1985)
Linda Koslowski in Crocodile Dundee (1986)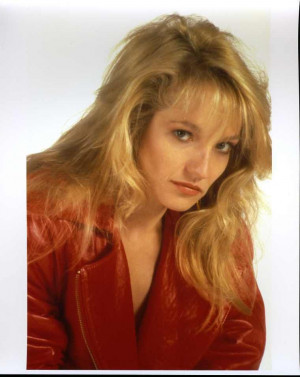 Ellen Barkin in Sea of Love (1989)
Diane Lane in Vital Signs (1990)
Madeleine Stowe in Revenge (1990)
Julia Roberts in Pretty Woman (1990)
Greta Scacchi in Presumed Innocent (1990)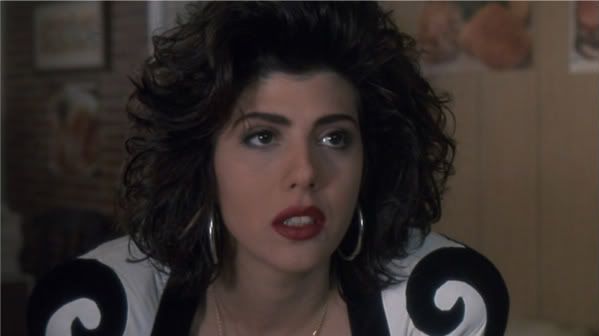 Marisa Tomei in My Cousin Vinny (1992)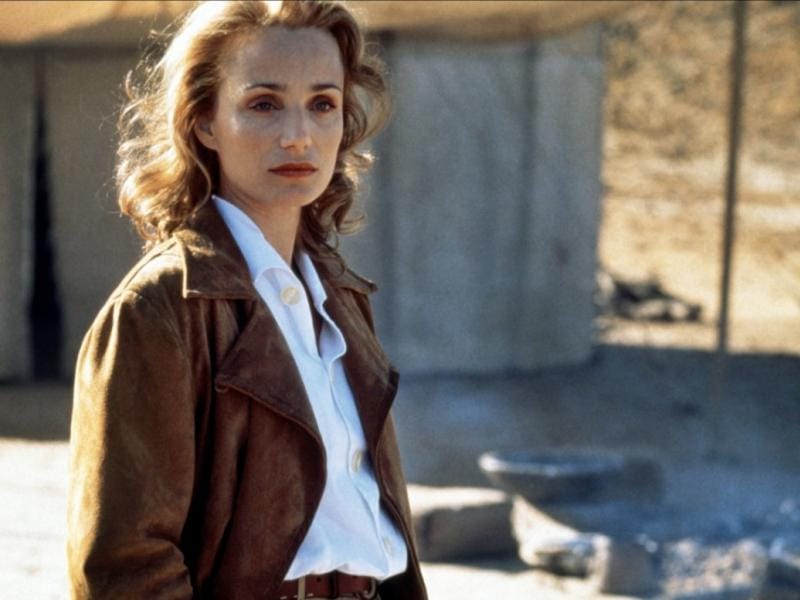 Kristin Scott Thomas in The English Patient (1996)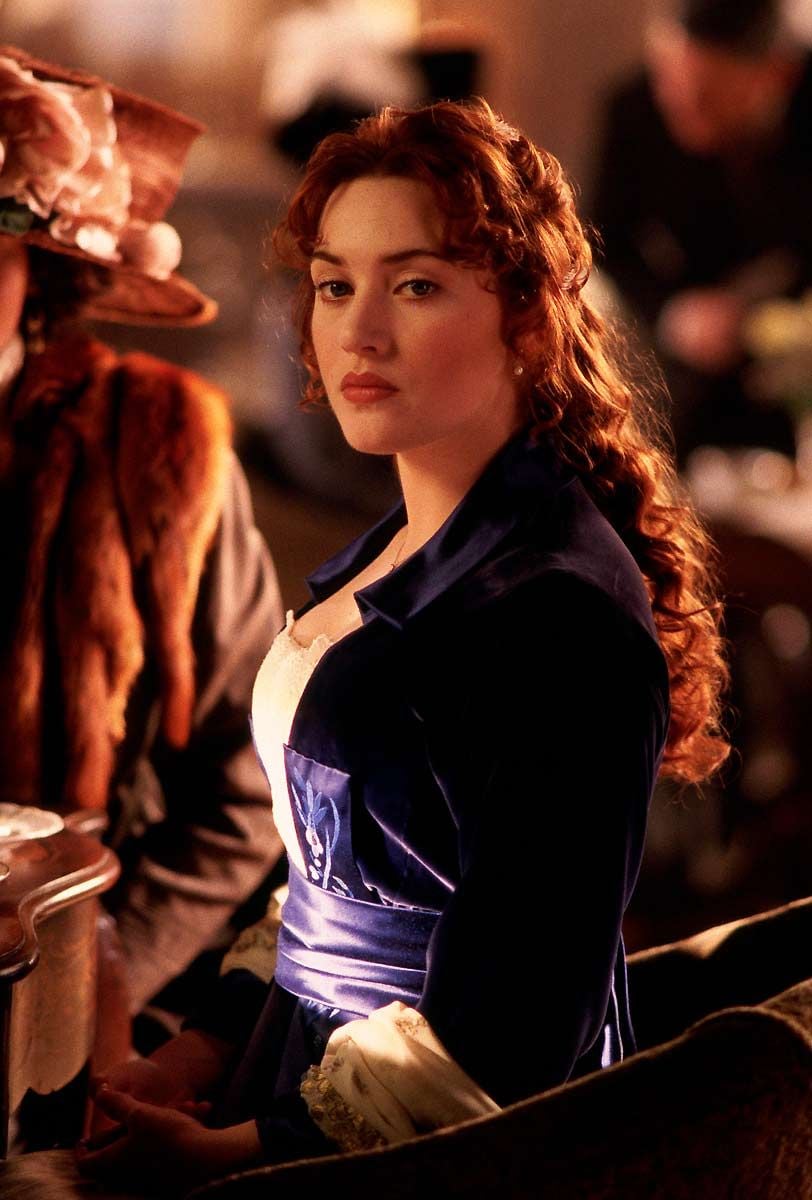 Kate Winslet in Titanic (1997)
Kim Basinger in L.A. Confidential (1997)
Catherine Zeta-Jones in The Mask of Zorro (1998)
Rachel Weisz in The Mummy (1999)
Saffron Burrows in Enigma (2001)
Ziyi Zhang in Hero (2002)
Jessica Alba in The Sleeping Dictionary (2003)
Jennifer Lopez in Shall We Dance (2004)
Charlize Theron in The Burning Plain (2008)
Angelina Jolie in The Tourist (2010)
Natalie Portman in Your Highness (2011)
Olga Kurylenko in A Perfect Day (2015)