Agnes Moorehead as Endora in Bewitched
A founder and charter member of Orson Welles' famous Mercury Theatre Players, Agnes Moorehead succumbed to uterine cancer at seventy-three in 1974, eighteen years after making The Conquerors in 1956. It is strongly believed by many people that her death, along with that of Susan Hayward, John Wayne and director Dick Powell, as well as many crew members on the film, was brought about by the location site which received heavy fallout from atmospheric nuclear testing at the then Nevada Proving Grounds.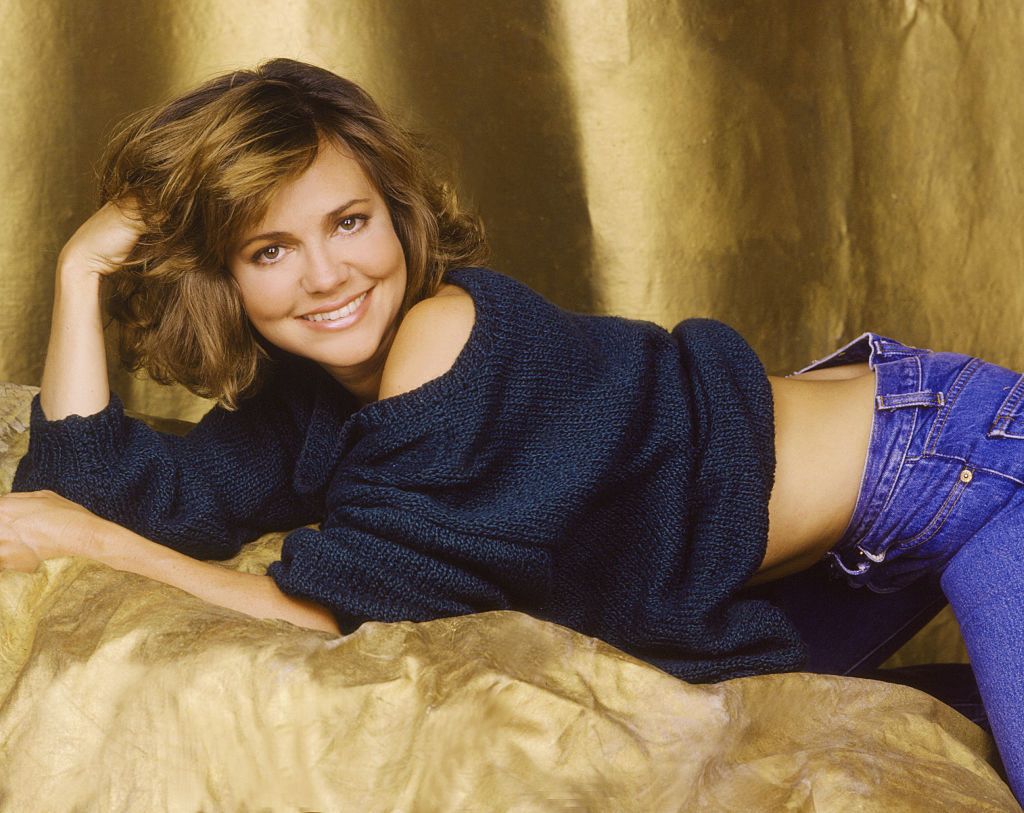 Sally Field in her teens
At the age of seventeen Sally Field fell pregnant to her then boyfriend and aborted their child in Tijuana, Mexico.  Her four-year relationship with actor Burt Reynolds ended when she turned down his proposal of marriage in the early eighties. He died unexpectedly in September 2018, twelve days before the release of Sally's autobiography. As recently as March of that year Burt was still publicly declaring his love for her, although she had not spoken to him in almost thirty years. During that time she is said to have dated, among others, the late Pete Duel, Davy Jones (of The Monkees), Lee Majors, Kevin Kline and Johnny Carson.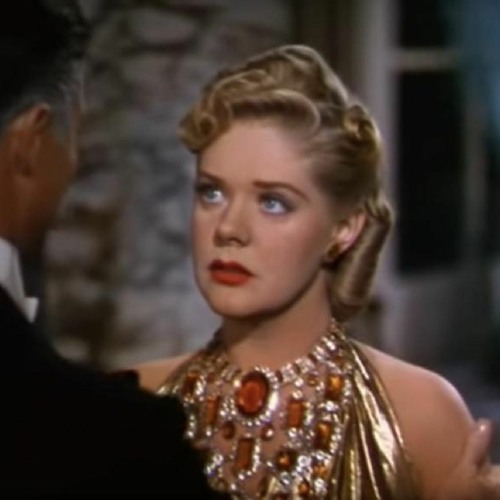 Alice Faye in her prime
Alice Faye introduced nearly twice as many 'Hit Parade' songs in her movies (23), as each of her closest competitors; Judy Garland (13), Betty Grable (12), and Doris Day (12). When she auditioned as a chorus girl in New York in 1928, she added three years onto her real birth date and was actually just 13 at the time! In 1945, she felt she gave the finest dramatic performance of her career in Fallen Angel for 20th Century Fox (she generally referred to the studio as 'Penitentiary Fox'), but walked out after head man Darryl F. Zanuck ordered a savage editing of her performance aimed at benefiting newcomer Linda Darnell, one of his mistresses at the time. Alice walked away from the studio and did not return for sixteen years.
Brian Donlevy in Beau Geste (1939)
In the 1939 version of Beau Geste, (easily the best version), the one that starred Gary Cooper as Beau, Ray Milland as his brother, John, Robert Preston as the youngest brother, Digby, and Brian Donlevy as the evil Sergeant Markoff, there was a scene in which Milland accidentally bayoneted Donlevy in his rib-cage. The wound actually drew blood and resulted in a scar that the actor bore for the rest of his life. Incidentally, Donlevy was a good friend of actor William Holden in real life. In fact, he was Holden's choice as Best Man when he wed actress Brenda Marshall in 1941.
Joe Pantoliano
In Joe Pantoliano's book, 'Who's Sorry Now?' he wrote of an argument he had as a twelve year-old with his mother in a grocery store. During the heated exchange she told him that his real father was, in fact, her third cousin; a 'made' man who had spent several years in prison prior to moving in with Joe's mother after she had separated from the boy's father. Joe never found out which man was actually his father. Fans of the TV series The Sopranos (1968) will no doubt recall Joe portraying Ralph Cifaretto.
Mitzi Gaynor in South Pacific (1958)
It may interest readers to learn that of the four principals in the 1958 Rodgers and Hammerstein musical South Pacific, only one of them used their own singing voice throughout. Rossano Brazzi played the male lead, Emile de Becque, but was dubbed throughout by Giorgio Tozzi; John Kerr played Lt. Joe Cable and his singing was done by Bill Lee; and Juanita Hall, who portrayed 'Bloody Mary', was dubbed by Londoner Muriel Smith. Although Juanita had sung her own songs in the Broadway production years before, she was now in her mid-fifties, and Richard Rodgers insisted that her vocals be dubbed by Ms Smith. The only principal to sing every song allocated to her was Mitzi Gaynor as Ensign Nellie Forbush USN. And she was terrific!
Mike Myers
According to Penelope Spheeris, who directed Wayne's World (1992), the star of the film, Mike Myers, was very difficult to work with. Indeed, she disliked him intensely and held a grudge against him for five years until the release of Austin Powers International Man of Mystery (1997). She remains convinced that it was Myers who made certain she did not direct the sequel to Wayne's World, Wayne's world 2, in 1993. Myers, incidentally, is the owner of the very last letter, (addressed to him personally), ever written by Beatle George Harrison. In it Harrison complimented the actor on the Austin Powers movies and placed a request for a 'Mini Me' doll.
Ashley Judd
On March 19, 2015, actress Ashley Judd wrote an article addressing gender violence. In the article she included her story of having survived being raped by two adult family members when she was a child. 'I am a survivor of sexual assault, rape and incest', she wrote. 'I am greatly blessed that in 2006, other thriving survivors introduced me to recovery. I seized it.' As reported in the New York Times on October 5, 2017, Ashley also became the first celebrity to go public with her allegations of sexual misconduct against producer Harvey Weinstein.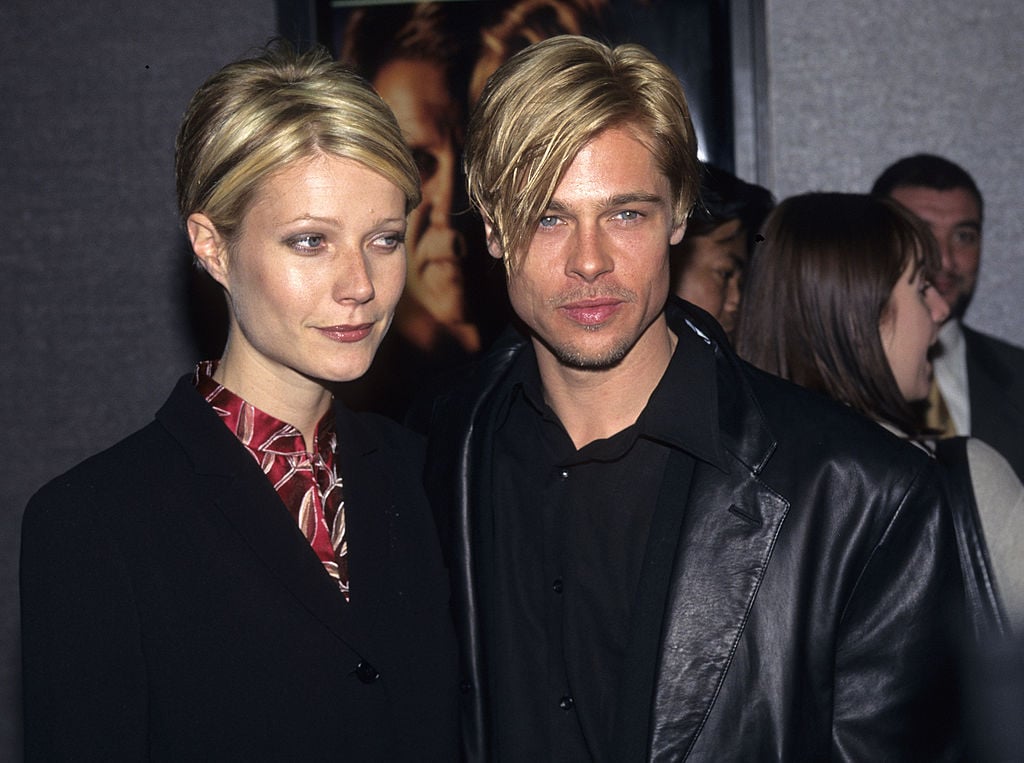 Gwyneth Paltrow & Brad Pitt
If ever we can judge the importance of career when being applied to actors and actresses, we need look no farther than the much-publicized engagement of Gwyneth Paltrow and Brad Pitt. Of course, we must be prepared to accept their stated reason for the breaking of their engagement in 1997, that it was completely candid and not merely a smokescreen to cover other issues. They claimed they both felt they could not pursue their respective careers and at the same time maintain a happy marriage, so love and marriage were placed behind career pursuit for both parties and they went their separate ways. The couple remained good friends, or so they assured us.
John Dall in Spartacus (1960)
John Dall's acting career began promisingly in the 1940s with an Oscar nomination for his first movie The Corn is Green (1945), but it failed to gain any traction, especially after his much-anticipated portrayal of one of the two young killers in Hitchcock's 1948 film Rope. The picture flopped badly and Dall's career suffered accordingly. Between 1945 and 1961, in fact, he only made a total of eight films, the most memorable being his role as Marcus Glabrus in Kubrick's 1960 epic Spartacus. Dall was gay and never married, spending most of his adult life with his companion, minor actor Clement Brace. In 1971, aged only fifty, John Dall succumbed to a heart attack.