Rosie O'Donnell
In 2006, Rosie O'Donnell donated $5,700,000 to Hurricane Katrina relief efforts, including Renaissance Village (a temporary shelter for Katrina victims), day care centres, a rehabilitation centre in San Antonio, Texas, and a Habitat for Humanity subdivision in Baton Rouge, Louisiana. Not enough is reported about the generous and compassionate actions of some of America's celebrities. Rosie deserves whatever plaudits come her way.
Earl Holliman
Earl Holliman became a household name when he spent four years and ninety episodes playing Lt. Bill Crowley opposite Angie Dickinson in the hugely popular series Police Woman (1974-8). Away from the screen he was a staunch conservative Republican who campaigned for Dwight Eisenhower's re-election as President in 1956 and Ronald Reagan's run for governor of California in 1966 and 1970. He also endorsed Richard Nixon for President in 1968 and 1972, Reagan in the 1980 and 1984 presidential elections, and George W. Bush in his 2000 and 2004 runs for the White House. Earl, it appears, was nothing if not loyal to the party. One wonders if he endorsed the next Republican President Donald Trump. Probably.
Elizabeth Taylor
Earl was riding on a train with members of the cast and crew, to Marfa, Texas, in 1956, to commence filming Giant, when he learned that the film's leading lady, Elizabeth Taylor, had the club car up front. He went to her cabin, knocked on the door, and introduced himself. She invited him in and the two sat and discussed the upcoming film as they got to know each other. After a few minutes Earl glanced out the window at the desert scenery and remarked, 'Look at those flowers! Aren't they pretty?' Elizabeth gave the passing cactus flowers a quick glance, then asked him, 'Do you want one?' Before he could answer her question, she promptly stood up and pulled the emergency break! The train screeched to a halt and, as the engineers ran around trying to calm the startled passengers, she ran outside and picked the biggest cactus flower she could find. On her return to the carriage, she handed it to the bemused actor. 'Here', she simply said, and resumed her seat.
James Hampton as Bugler Hannibal Dobbs in F Troop
James Hampton, who was probably better-known to TV viewers as Bugler Hannibal Dobbs in the 1965 TV comedy series F Troop, was born in Oklahoma but grew up in Texas. Some pedantic historians have claimed that his character should not have been part of the fictional unit because, after the US Civil War ended, Southern white males were deemed ineligible for service in the United States Army. That in itself was true enough, but it did not prevent ex-Confederate combatants from travelling out West and enlisting in the Army under phony names. Jobs in the South were scarce after the war, hence it was not uncommon for former Confederate officers to enlist as lowly privates, corporals or sergeants in the United States Army. There was also a large contingent of Southerners who remained loyal to the United States and joined the Union Army at the outset of the war. Cavalry General John Buford, a Texan, was one such man. He later went on to help win the decisive Battle of Gettysburg for the Union. The much-loved Hampton, incidentally, lived to the age of eighty-four until Parkinson's disease took him at his home in Fort Worth, Texas in April 2021.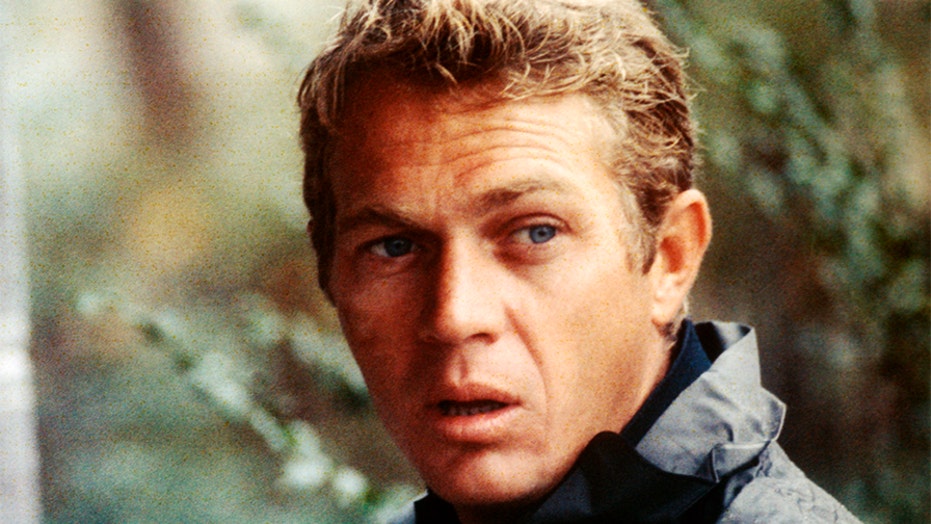 Steve McQueen
Steve McQueen landed his breakthrough role in Never So Few (1959), thanks to Frank Sinatra. His part was intended for Sammy Davis Junior but Sammy blew it in a radio interview when he claimed he was a better singer than his pal Sinatra. A feud erupted between the two men and Sinatra demanded that Sammy be dropped from the cast of the film. McQueen was chosen to replace him. In the 1960s, McQueen threatened to break Howard Hughes' nose if the billionaire did not stop harassing actress Mamie Van Doren, a sexpot that both men had affairs with (at different times). Hughes had no shortage of beautiful women on call, so he opted never to bother Mamie again.
In 1963, McQueen refused to participate in the 'March on Washington' over civil rights. Five years later he again refused to join many of his Hollywood peers in supporting Senator Robert Kennedy's presidential campaign. In fact, in November 1968, he declared his support for the Vietnam War and actually voted for Richard Nixon in the presidential election, yet somehow his name still made it onto Nixon's 'List of Enemies' in 1972. He was wed to actress Ali MacGraw from 1973 to 1978 and she could not believe how he could possibly have been deemed a threat by Nixon. 'You are the most patriotic person I know!' she told McQueen. He responded to the whole affair by flying an enormous American flag outside his house.
When British actor Leslie Howard died when the airliner (Flight 777), in which he was a passenger, was shot down over the Bay of Biscay, in 1943, by German fighter aircraft, the following sixteen people on board perished with him:
Quirinus Tepas (Pilot)
D. de Koning (Second Officer)
Cornelis van Brugge (Radio Operator)
Engbertus Rosevink (Flight Engineer)
Francis German Cowlrick (elderly engineer)
Wilfrid Jacob Berthold Israel (British Secret Service agent)
Gordon Thompson MacLean (British Foreign Office)
Ivan James Sharp (mining engineer, a specialist in tungsten)
Tyrell Milmay Shervington (Lisbon manager of Shell-Mex Corporation)
Kenneth Stonehouse (Washington correspondent for Reuters)
Evelyn Stonehouse (wife of Kenneth)
Cecilia Amelia Falla Paton (on her way to a secretarial job at a consulate in England)
Rotha Violet Lettie Hutcheon (mother of Carola and Petra)
Petra Hutcheon (eleven year-old daughter of Rotha)
Carola Hutcheon (two year-old daughter of Rotha)
Alfred Tregear Chenhalls (Leslie Howard's business manager and travelling companion)
This writer was excited to receive a note from a gentleman named Derek Partridge back in 2017, in which he advised me that, contrary to widespread belief, it was not two servicemen who were 'bounced' off BOAC Flight 777-A, to make room for Howard and his manager on June 1, 1943. Regulations required the two least important passengers aboard to give up their seats to VIPs, and on that occasion it meant seven year-old Derek and his nanny had to exit the aircraft. 'We were on the plane waiting for take-off', wrote Mr. Partridge. 'Some crew members came to the door and asked us if we would please vacate our seats because the VIPs needed to travel urgently. We were escorted back to the terminal. From there I remember watching the plane taking off.' Mr. Partridge is now in his 86th year and I greatly appreciate him taking the time to correct me on this.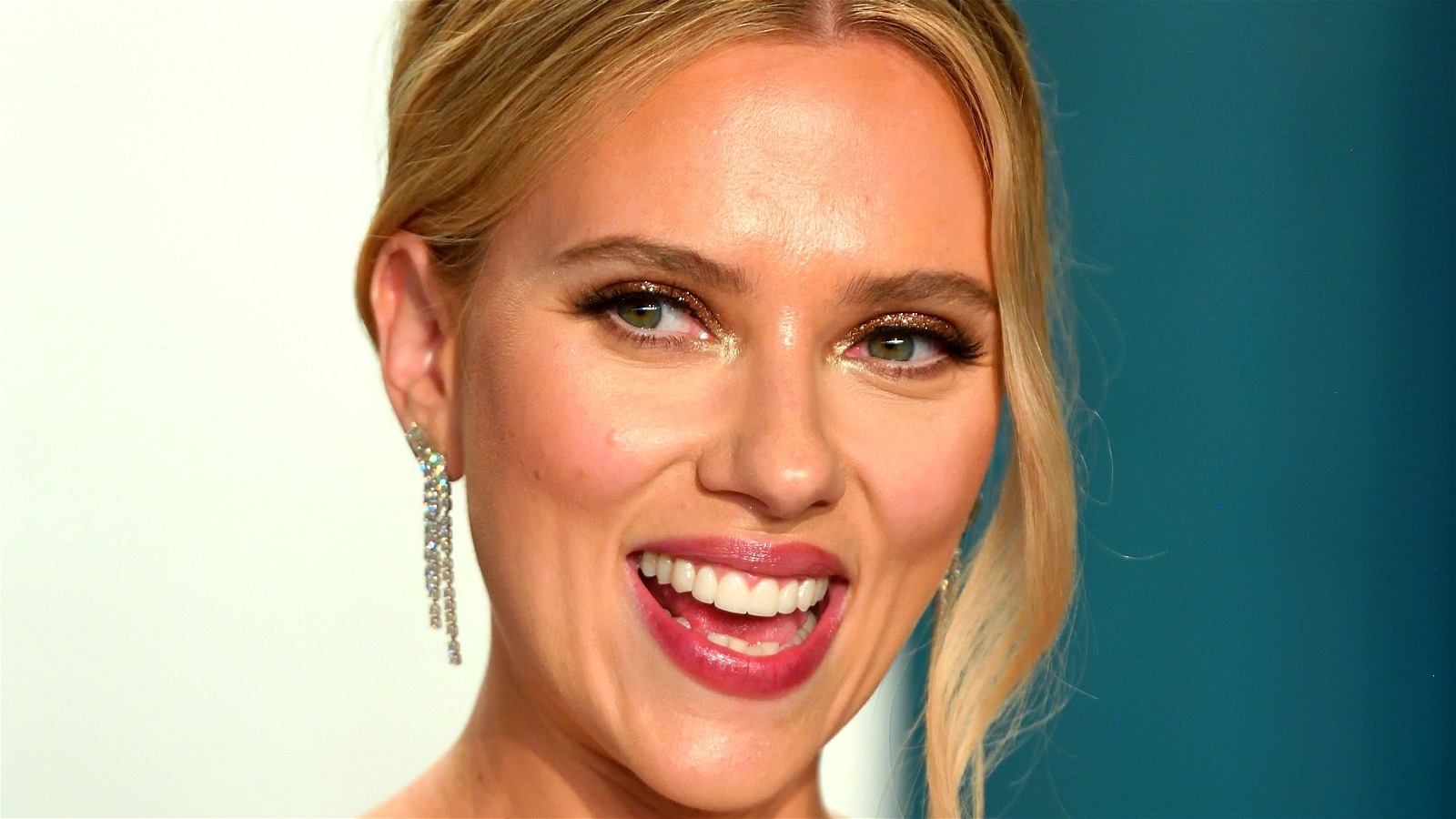 Scarlett Johansson
It would no doubt surprise many readers that the highest-grossing actress of all time is actually Scarlett Johansson! Her movies have raked in $3.327 billion, which not only places her at the top of the female pile, but also makes her the tenth highest movie star (male or female) in history, as of 2015. In 2016 alone, she has added another $1.2 billion to that record which, in all probability, will move her to third spot on that list of all time box-office champions!