Ronald Reagan & Piper Laurie (1949)
In her 2011 autobiography titled Learning to Live Out Loud: A Memoir, Piper Laurie revealed that she lost her virginity to Ronald Reagan during the time they were filming Louisa (1950) together. She was seventeen and Reagan, who played her father in the film and had recently divorced Jane Wyman in real life, was in his forties. Throughout 1949 he and Piper met regularly.
Piper & Mel Gibson in Tim (1979)
Piper also revealed that she and Mel Gibson had a one-night stand while working together on the movie Tim (1979), despite their almost twenty-five year age difference and the fact that she was married at the time. After relocating to New York City back in the fifties, before she met her future husband Joe Morgenstern, she underwent an abortion in 1957 but did not identify the father. Piper will turn ninety in January 2022.
Helen Hunt
Helen Hunt, the actress who won the Best Actress Oscar for As Good As It Gets (1997), witnessed the attacks on the World Trade Centre on 9/11 from the roof of her brand new apartment in New York City. She decided to leave the city at once but could not get a flight out, so she booked a private jet (at considerable expense) and flew herself and her staff out of Connecticut three days later, the first day private jets were permitted to fly.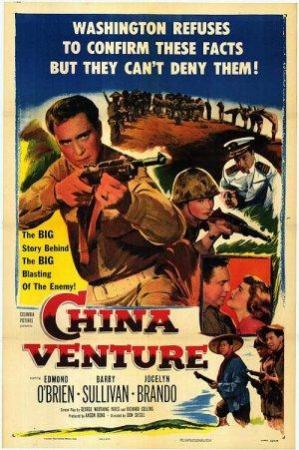 In his later years, character actor Edmond O'Brien suffered from the onset of Alzheimer's disease. Even back in the early 1950s, during the making of China Venture (1953), director Don Siegel, aware of O'Brien spending an inordinate amount of time in his trailer before a scene and then arriving late for shooting, began to suspect that the actor might be secretly drinking before going on camera. So he peeked through the window of O'Brien's trailer one day and was surprised to see a young man reading lines to him. Sadly, O'Brien's eyesight and memory were already beginning to fail and he did not want the studio to find out and fire him!
Garbo & Gilbert in Queen Christina (1933)
Although there exists the often repeated story that LB Mayer, due to his feuding with his matinee star John Gilbert, had his sound technician fiddle with Gilbert's film dialogue in order to make his voice sound much higher than it was, the tale is simply not true. Gilbert's star was fast-fading anyway when his former lover Greta Garbo (she had famously jilted him at the altar) used her considerable clout to get the studio to give him one last chance as the male lead in 1933's Queen Christina, replacing the studio's choice (Laurence Olivier). It was a gallant gesture by Garbo but it proved to be too little too late. Within three years the alcoholic Gilbert was dead, an almost forgotten has-been.
Richard Jaeckel in The Dirty Dozen (1967)
In the 1998 feature film Small Soldiers, five former cast members of The Dirty Dozen (1967) were given small roles as the voices of several of the soldiers. Ernest Borgnine, Jim Brown, Clint Walker, George Kennedy, and Dick Miller (he had an uncredited bit as an MP at the hanging), agreed to take part. Charles Bronson, however, refused to lend his voice to one of the soldiers. There was intended to be a sixth member of the cast from The Dirty Dozen – Richard Jaeckel. He was to be the voice of Link Static but, sadly, passed away from cancer before shooting began.
Sam Jaffe
Character actor Sam Jaffe graced numerous movies and regularly contributed to their success. He had already been signed to portray an Albert Einstein-like professor in The Day the Earth Stood Still (1951) when he was blacklisted by the HUAC hearings in 1950. The film's producer felt Jaffe was crucial for the part and appealed to studio head Darryl F. Zanuck who approved him for the role, but it would be his last Hollywood film for the next seven years until John Huston put him in The Barbarian and the Geisha (1958). William Wyler then cast him as Simonides in Ben-Hur (1959), after which he became known to TV audiences around the world as Dr Zorba in the popular prime-time series Ben Casey (1961).
John Huston
Jaffe and Huston knew each other when Huston was still a teenager living in the same building in New York City. When the young Huston half-jokingly mentioned he would like a horse for his eighteenth birthday, Sam somehow got hold of a broken-down nag, then pushed it up several flights of stairs until it was outside his friend's room. The future hot-shot director never forgot the gesture nor how amused he had been, and in 1957-8, he repaid Sam's kindness with a role in his latest movie. Jaffe repeated the story when Huston was honoured with the American Film Institute's Life Achievement Award nearly sixty years later.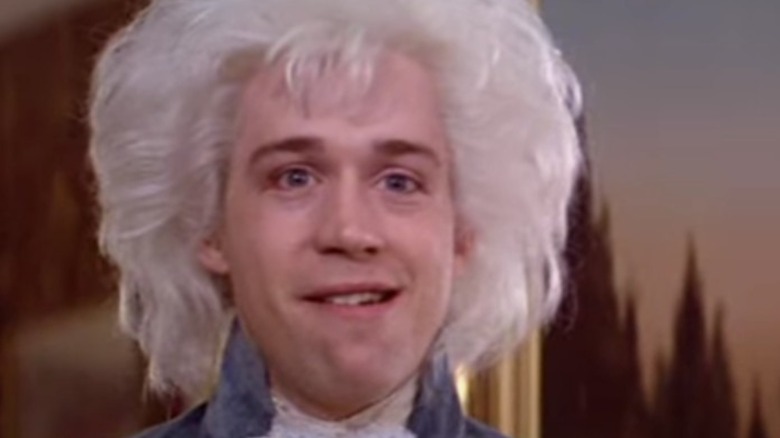 Tom Hulce in Amadeus (1984)
Actor/singer Tom Hulce (pronounced 'hulch', incidentally), the former star of the 1984 movie Amadeus, had never done voiceover work for a full film before when he was asked by the Disney Studios to be the voice of Quasimodo in their upcoming feature-length animated version of The Hunchback of Notre Dame (1996). He recalled that when he first auditioned he thought it strange that the producers and the director stood looking at the floor while he sang. They were, in fact, looking at sketches of Quasimodo and trying to 'feel' if Tom sounded like their bell ringer.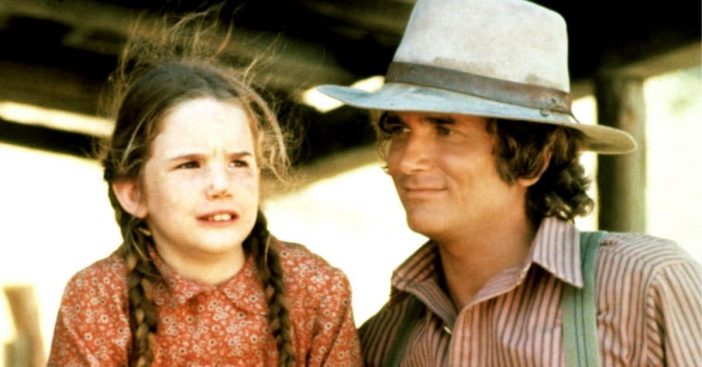 Melissa Gilbert & Michael Landon in Little House on the Prairie (1974)
Nine year-old Melissa Gilbert auditioned along with five hundred little girls for the role of Laura Ingalls Wilder in the 1974 TV series Little House on the Prairie. Of the five hundred tests, hers was the only one sent to be considered by NBC. It was Michael Landon's daughter, Leslie, who told Melissa she had won the role when the two girls were standing in line at their school cafeteria. Leslie's father would star in the series portraying Melissa's on-screen father. In 1981, Michael Landon Junior would escort Melissa to her senior prom.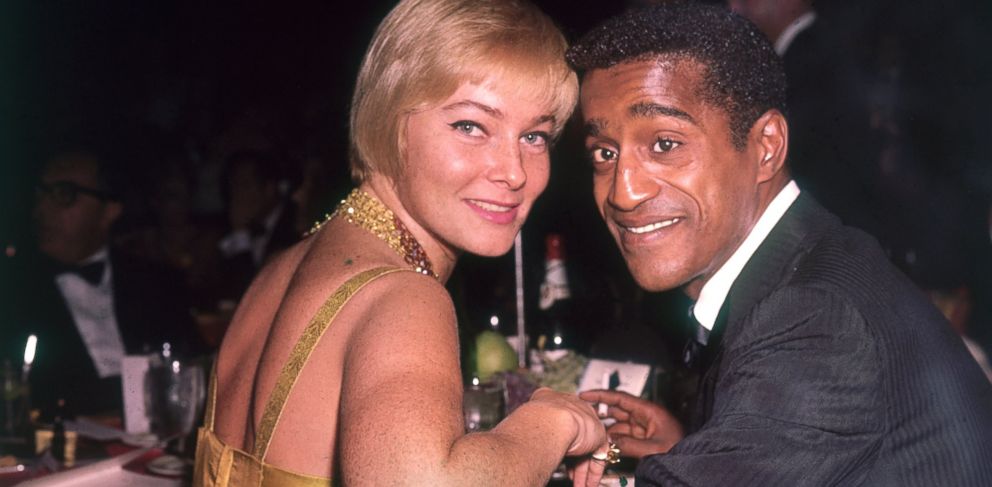 May Britt & husband Sammy Davis Jr.
Swedish actress May Britt has been married three times, the first of which was in 1958 to actor Edwin Gregson, who would one day train the 1982 Kentucky Derby Winner Gato Del Sol. The marriage lasted just nineteen months. The year after their divorce she wed African-American singer/actor Sammy Davis Jr. Their mixed marriage caused quite an uproar in the USA and all but put paid to May's screen career which she sacrificed in order to raise their three children. Her third and final union was with Lennart Ringquist, who was formerly the second husband of Penny Chenery, the owner of champion thoroughbred Secretariat. The marriage ended after twenty-three years with Ringquist's death in 2017. May is now (November 2021) in her 87th year.