GRACE KELLY (1929 – 82)                         
This stunning actress was born in Philadelphia, Pennsylvania in 1929. Tragically, her life ended at 52 years of age in a 1982 car crash in her adopted home of the Principality of Monaco. She only made eleven movies before dispensing with her screen career to become the wife of Prince Rainier III of Monaco in 1956. Her private life was extraordinary, to say the least, and she was known to have taken a great many lovers. Most of them are listed below in a general chronological order:
Mark Miller (1924 – ) – A stage and television actor who dated Grace for two years after they met in 1948.
Claudius Philippe (1910-78) – The British 'Host of the Waldorf Astoria Hotel' (and notorious womaniser) enjoyed a fling with Grace in her early New York days.
Don Richardson – One of Grace's early drama teachers when she was attending the American Academy of Dramatic Arts in New York City, Richardson recalled taking her to his apartment where he went to make them some coffee. On his return from the kitchen he found her naked and waiting in his bed. 'We had no introduction to this', he remembered. 'There was no flirtation.' On Sundays she would dash off to Mass, then hurry back to the apartment for more sex. They were together from 1949 until 1951.
Prince Aly Khan (1911-60) – Aly was known to give the women he slept with a gold emerald bracelet. Grace's affair with Richardson ended the moment she undressed before hopping into bed and he saw she was wearing just such a bracelet. She had dated the prince two days before. Richardson's final assessment of his lover was not very complimentary. 'She screwed everybody she came in contact with who was able to do anything for her', he said. 'She screwed agents, producers and directors. And there was really no need for it. She was already on her way.'
Alexandre D'Arcy (1908-96) – He was an actor who recalled how he touched Grace on the knee in a taxi one day in the late 1940s and she instantly jumped into his arms. They went directly to his apartment and had sex without her giving it a second thought.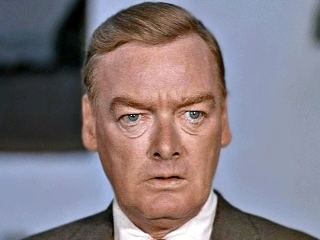 Gene Lyons – In the early fifties Lyons knew a lot of people in the movie industry. Even though he was an alcoholic in the process of getting his marriage annulled, he could open doors for Grace that others could not. She deliberately became romantically involved with him (from May 1951 until November 1952), by which time he had outlived his usefulness and was cast aside.
Gary Cooper (1901-61) – The aging Cooper had an affair with Grace, his co-star, when they made High Noon in 1952. He told friends, 'She looked like a cold fish with a man until you got her pants down, then she'd explode!'
Fred Zinnemann (1907-97) – He directed High Noon and was also believed to have been sexually intimate with his beautiful leading lady. In fact, Fred became quite besotted with Grace and took so many close-ups of her that it threatened to wreck the picture. Editor Elmo Williams removed most of them and picked up an editing Oscar along the way.
Clark Gable (1901-60) – Gable made Mogambo (1953) with Ava Gardner and Grace as his co-stars. He slept with both of them although he was already tired of Ava. By the time shooting had completed he had tired of Grace also. When asked later if the sex happened, she replied, 'What else is there to do when you're alone in a tent in Africa with Clark Gable?' In fact, supporting player Donald Sinden accidentally walked into Clark's tent while they were actually having sex! Grace actually followed Gable to London, thinking he might marry her. No dice. Above all, he enjoyed the chase. 'The King' liked to bed them and move on.
William Holden (1918-81) – He was married to Brenda Marshall but still fell briefly for Grace during the making of The Bridges at Toko-Ri (1954). She took him home to meet her parents but they gave him a cold reception because he was a married man.
President John F. Kennedy (1917-63) – Grace and JFK were reportedly involved before either of them were married. It was said that, in 1954, she dressed as a nurse, visited him while he was in hospital recovering from back surgery, and fellated him.
Bing Crosby (1903-77) – He and Grace met on the set of The Country Girl (1954) and were intimate by the time filming was completed. He was dating Kathryn Grant at the time whom he would later wed. He was still involved with Grace after announcing his engagement to Grant. It was said that he had proposed to Grace first but had been turned down. The couple made use of Alan Ladd's spare bedroom for their sexual encounters (he was Crosby's next-door neighbour.). And it annoyed him considerably. 'Why can't they find a hotel room for that kind of thing?' he grumbled.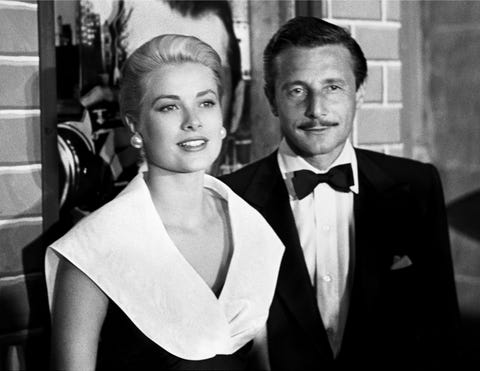 Oleg Cassini (1913 – 2006) – Fashion designer and notorious Parisienne playboy Oleg Cassini was actually engaged to Grace in 1954 at the very time she was sleeping with Crosby. However, her family could not abide the Frenchman. Grace's father, a most outspoken man, called him a 'worm', 'a wop' and 'a dago' to his face! Not surprisingly, Oleg took a dim view of his fiancée having sex with the aging crooner Crosby. 'I told you that he said that he was in love with me', Grace wrote in an explanatory letter to her fiancée. ' There are many people that he feels that way about…but Bing would never try to do anything about it – unless he thought I wanted it that way.' Oleg wasn't buying it and bowed out within the year.
Jean-Pierre Aumont (1911-2000) – Grace and the French actor were an item in May 1955. It was he that introduced her to the Prince at Cannes.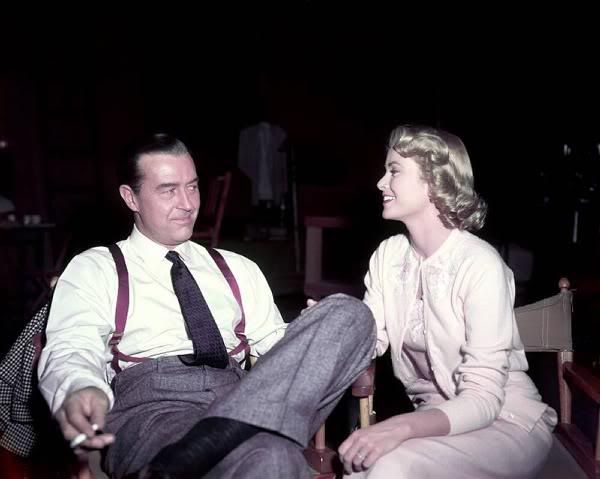 Ray Milland (1907-86) – Ray was all set to end his marriage and run off with Grace when they made Dial 'M' For Murder (1954), but had a re-think when his wife threatened to wipe him out financially if he went through with it. Most reluctantly he broke with Grace and his marriage endured for another 32 years until his death in 1986.
Spencer Tracy (1900-67) – After completing Bad Day at Black Rock (1955), Tracy heard that Grace had a 'thing' for elderly male stars, so he invited her to dine with him. They were apparently intimate afterwards.
Marlon Brando (1924-2004) – He openly spoke of having sex with Grace. According to rumour, the two were caught in bed together in 1955, by none other than Crosby. It is generally believed the two stars were celebrating having just won Oscars.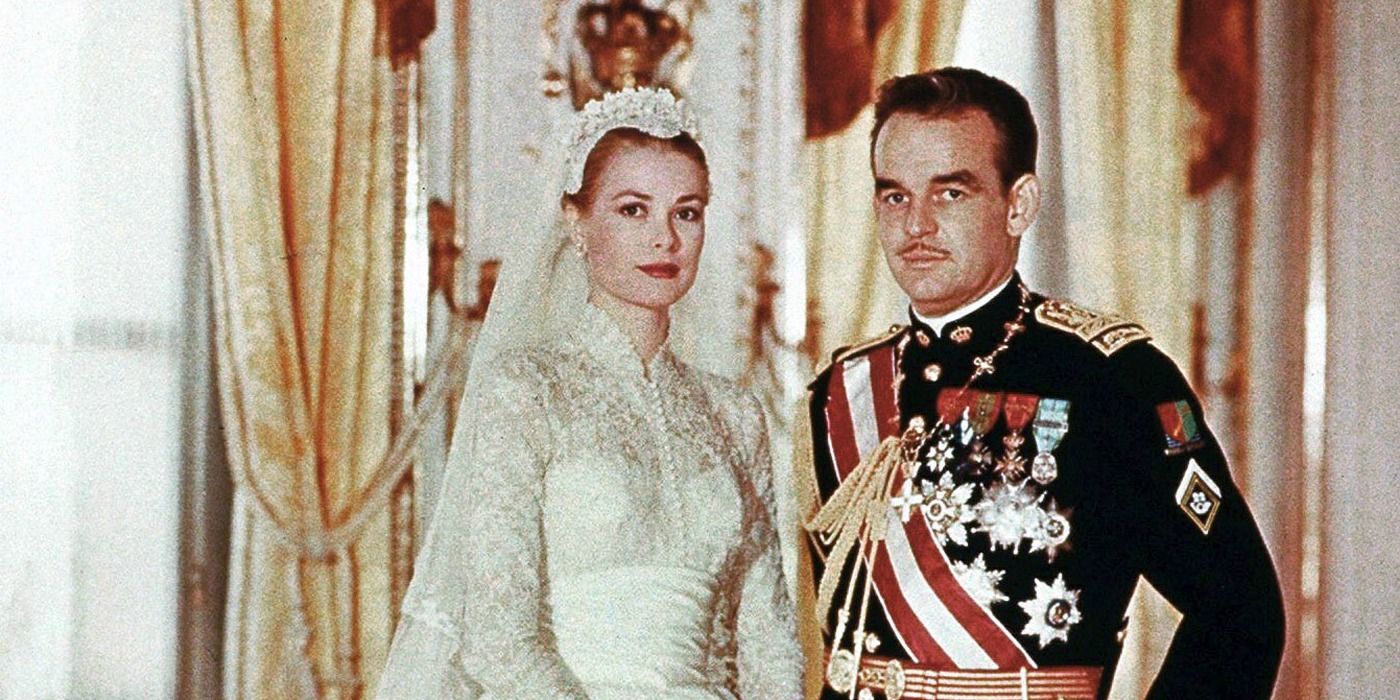 Prince Rainier III of Monaco (1923-2005) – Rainier needed a wife to give him an heir, or else Monaco would revert to France. He and Grace first met at a staged photo op at the Cannes Film Festival in 1955. By January 1956 they were engaged to be married. The wedding took place that same year and Grace was his princess until her death in a car crash in 1982. It was pretty much an open marriage, both taking lovers whenever the whim took them. Prior to the nuptials, Rainier had his physicians check to find if his future bride was a virgin. Grace was many things but a virgin was most certainly not one of them. She informed them that her hymen had been broken in a hockey accident at school and she was evidently believed. Or was her ability to produce an heir of more importance?
David Niven (1910-83) – Niven was at dinner with Prince Rainier one evening when the prince asked him who was the 'best lay' in Hollywood. For a second the actor forgot who he was talking to and blurted out: 'Grace…er… Gracie Fields!' David regularly visited the palace in Monaco, usually while the prince was away, and is believed to have often been intimate with the princess.
Frank Sinatra (1915-98) – He and Grace had an affair that lasted several years while she was married to Prince Rainier. It probably started when they co-starred in High Society (1956).
Robert Evans (1930-2019) – Producer Evans wrote in his book titled The Fat Lady Sang, that he once bet $100 with actor Dick Van Patton that he could get Grace to have sex with him. His book details his exploits with several famous women. He wrote that he won his bet.
Robert Dornhelm (1947 – ) – In 1980-81, Grace bedded the Austrian producer who was sixteen years her junior.
Per Mattsson (1948 – ) The Swedish actor was 33 years old when he became intimately involved with Princess Grace a year or so prior to her death at 52.
Note: There have been rumours that Grace Kelly may have had affairs or encounters with Cary Grant, Paul Newman, Gordon White and the former Shah of Iran, but I have been unable to unearth a shred of proof pertaining to such stories. They must, therefore, remain rumours, nothing more.