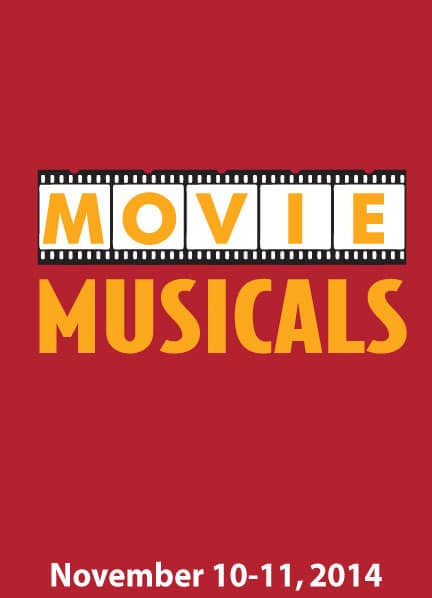 I suppose I could be considered old-fashioned because I definitely prefer musicals that star performers who can actually sing. There have been, in my opinion, far too many musical productions featuring non-singing actors, compelled to screech and warble quite tunelessly. And not all of these monstrosities are recent either. I enjoyed Paint Your Wagon (1969) as a comedy, but to have non-singing actors such as Lee Marvin and Clint Eastwood 'sing' a half dozen songs, while Harve Presnell and his beautiful voice getting only one, 'They Call the Wind Maria', can only be described as criminal. Then, just to emphasize the general public's inability to differentiate between good singing voices and mediocre ones, one of Marvin's efforts, 'Wanderin' Star', went on to top the pop charts!
Being a historian, I really enjoyed the 1972 musical history lesson 1776, but it starred a non-singer in William Daniels as John Adams who struggled with the range in the numbers he had to belt out. A pity. I do not have a problem with leading actors being 'dubbed' by professional singers because good songs should be sung by good singers! Then, of course, we have actors such as Rex Harrison who triumphed in My Fair Lady (1964), but virtually spoke his songs. I ruled out that particular movie for that reason. Fans of the iconic The Sound of Music (1965) would probably be astonished to find their film not on my list, but I have always felt it contained the dregs of Rodgers & Hammerstein's tunes, the best ones having already been used. Anyway, here are my top ten favourite musical movies.
10 G.I. BLUES (1960)
I know, I know, Elvis Presley made an awful lot of rubbish, but this movie was the exception to the rule, simply because the songs were so good. Most of his films contained one or two hits (usually just one) but G.1. Blues was chock-full of terrific tunes such as 'Wooden Heart', 'Pocketful of Rainbows', 'Frankfort Special', 'Didja Ever', 'Tonight Is So Right For Love', plus a couple of oldies, 'Blue Suede Shoes' and 'Shoppin' Around', as well as the title song. Elvis's best film by a country mile.
9 THE WIZARD OF OZ (1939)
Like a lot of people, I have watched this movie many times and it still appeals. It has a magical aura that tends to push the soundtrack into the background, but make no mistake, the tunes are first class, helped no end by the prodigious talent of the young Judy Garland. The Wizard of Oz is a timeless classic and will probably remain so for decades to come – if not for all time.
8 TOPSY-TURVY (1999)
This delightful biopic/musical introduced me to the wonderful works of W.S. Gilbert and Arthur Sullivan. There are excerpts from 'The Sorcerer' (1877) and 'Princess Ida' (1884), but the story focuses primarily on the production of the brilliant and ground-breaking 'The Mikado' (1885). Gilbert and Sullivan were a musical sensation in their day with their catchy tunes and extraordinary lyrics. This is a musical with a difference.
7 SEVEN BRIDES FOR SEVEN BROTHERS (1954)
In the mid-fifties, no vocalists were more at the top of their games than Howard Keel and Gordon MacRae. This terrific musical starred Keel and the gorgeous Jane Powell, backed up by a host of great dancers, aided by some of the most scintillating choreography ever put on celluloid. The songs are great and the talent is everywhere to see. We can even ignore the obviously painted back-drops because the entertainment never stops. Keel and Powell are a very watchable combination.
6 GIGI (1958)
I have chosen this Lerner & Loewe musical ahead of their other successful offering My Fair Lady (1964) for a couple of reasons. It may surprise readers to learn that Louis Jourdan sang all his own songs, while Leslie Caron's were dubbed throughout by Betty Wand. In short, Louis could sing and Leslie could not. Most fans probably expected the opposite to be the case. The supporting cast featured the delightful Maurice Chevalier and Hermione Gingold, but it was the beautifully melodic and wistful numbers that placed, in my opinion, Gigi far ahead of My Fair Lady.
5 CALAMITY JANE (1953)
Calamity Jane bears no resemblance, whatsoever, to the real life Wild West character. Neither does it represent her relationship with the even more famous gunfighter Wild Bill Hickock. The entire film is fictional but that matters little. The wonderful songs by Sammy Fain (the melodies) and his collaboration with lyricist Paul Francis Webster, are of the highest quality and presented by two of the very best vocalists of their day – Howard Keel and the supremely talented Doris Day. Doris is superb here. This is a truly great musical and very funny, too.
4 THE BANDWAGON (1953)
Due to music by Arthur Schwartz and lyrics by Howard Dietz, this fabulous film is awash with great songs from beginning to end. It also enjoys the incomparable dancing of Fred Astaire and Cyd Charisse to the immortal 'Dancing in the Dark'. Nanette Fabray and Jack Buchanan add classy support to Fred who, as usual, sings his own songs. Cyd's vocalising is dubbed.
3 LI'L ABNER (1959)
My choices for numbers one, two and three, on this list proved to be most difficult because I love all three equally, but for varying reasons. Blessed with melodies by Gene de Paul and the very clever lyrics of the inimitable Johnny Mercer, Peter Palmer (in the title role) does his own singing, ably supported by the one and only Stubby Kaye who plays 'Marryin' Sam', as only he could. Leslie Parrish's singing was dubbed by Imogene Lynn. The choreography throughout is a lot of fun.
2 SINGIN' IN THE RAIN (1952)
Most lovers of movie musicals would probably place this picture (or possibly 'The Sound of Music') at the top of their lists. I almost did, too. Singin' in the Rain has just about everything one would like to see in a musical. Gene Kelly and Debbie Reynolds are terrific, and they are extremely fortunate to be supported by the quite brilliant Donald O'Connor. His hilarious 'Make 'em Laugh' number is one of the film's highlights. The picture also has another enormous 'plus' – the Academy-Award-nominated Jean Hagen! Her turn as the talentless, dim-witted Lina Lamont is absolutely priceless.
1 KISS ME KATE (1953)
It is no coincidence that seven of my top ten musicals reached screens in the 1950s. This genre was most popular in that decade, but the productions and quality of the musical at that time were also of the highest quality. Kiss Me Kate is a musical take on Shakespeare's Taming of the Shrew, one that has a first class soundtrack consisting of some exceptional tunes by Cole Porter. Once again, Howard Keel has the male lead alongside Kathryn Grayson, a lady whose vocals, I am sorry to say, have always grated on me. Consequently, I was compelled to weigh up the pros and cons: Miss Grayson, in my opinion, was the only con. The pros, however, were numerous and led by Porter's brilliant score. Keel's exceptional vocals; the delightful 'Brush up Your Shakespeare', performed by Keenan Wynn and James Whitmore; Ann Miller's scintillating song and dance number 'Too Darn Hot', and especially the dancing in the 'From This Moment On' sequence. Together, these pluses placed Kiss Me Kate at the very apex of my list.
Musicals that narrowly missed my list (for various reasons), include – South Pacific (1958), Help! (1965), Oklahoma! (1955), 1776 (1972), Enchanted (2007), The King and I (1956), Chicago (2002), High Society (1956), Carousel (1956), Words and Music (1948) and Jesus Christ Superstar (1973).