LORETTA SWIT
Loretta Swit, (Major Margaret 'Hot Lips' Houlihan in the 1972-83 TV series M.A.S.H.), asked to be released from the show at the completion of its eighth season but Fox turned her down. She had just completed the pilot episode for Cagney & Lacey (1981), and was about to be cast as Chris Cagney in the upcoming television series. Fox insisted she honour her M.A.S.H. contract so Meg Foster substituted for her until, in turn, she was replaced by Sharon Gless.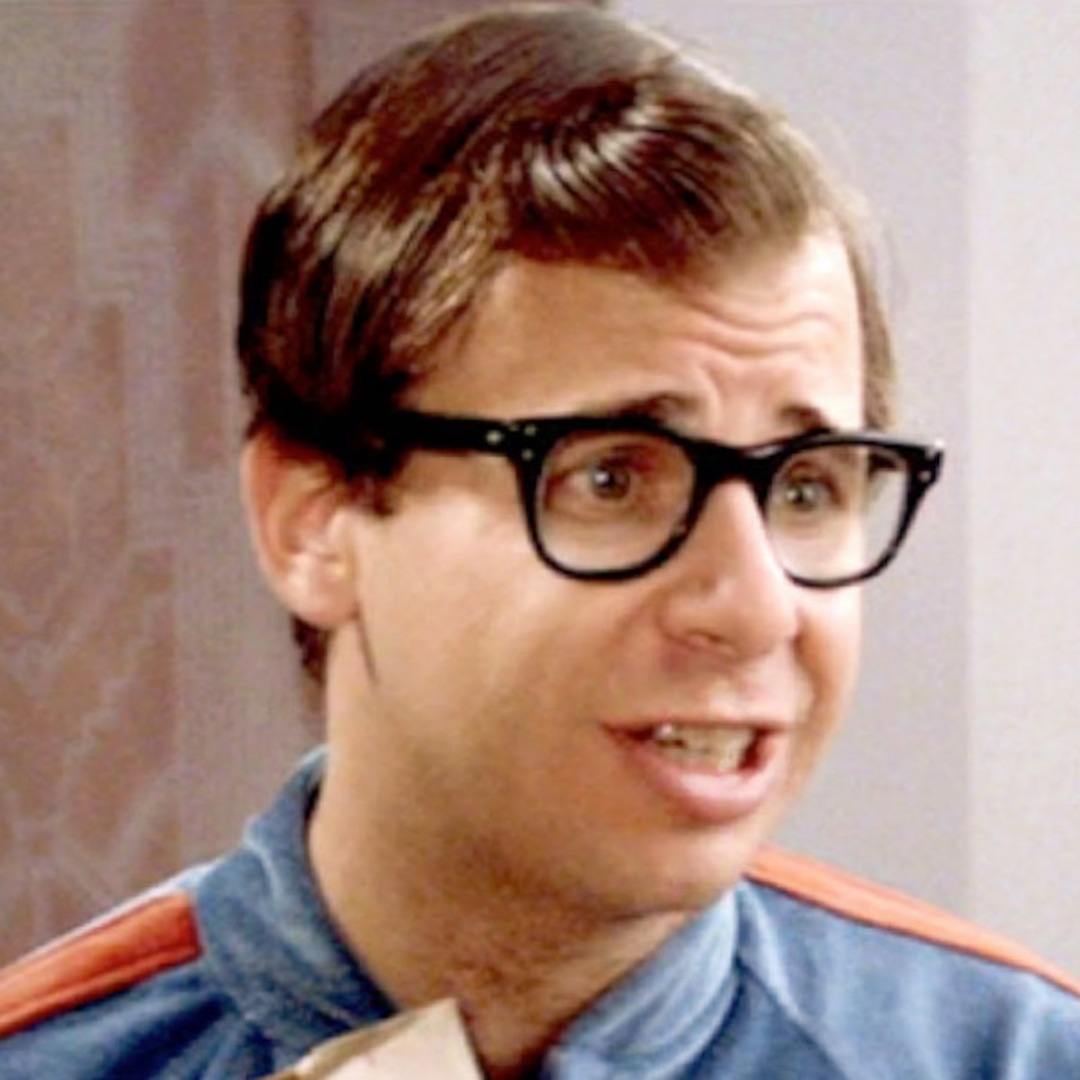 RICK MORANIS
Canadian funny man Rick Moranis became recognized around the world for his portrayal of Louis Tully, Sigourney Weaver's nerdy accountant neighbour, in Ghostbusters (1984). Several years later he was also cast as Phil in City Slickers (1991), but when his wife, Ann, became terminally ill with breast cancer before filming commenced, it became necessary for him to withdraw from the production. Daniel Stern replaced him in the role at the last minute. Ann passed away on February 4, 1991.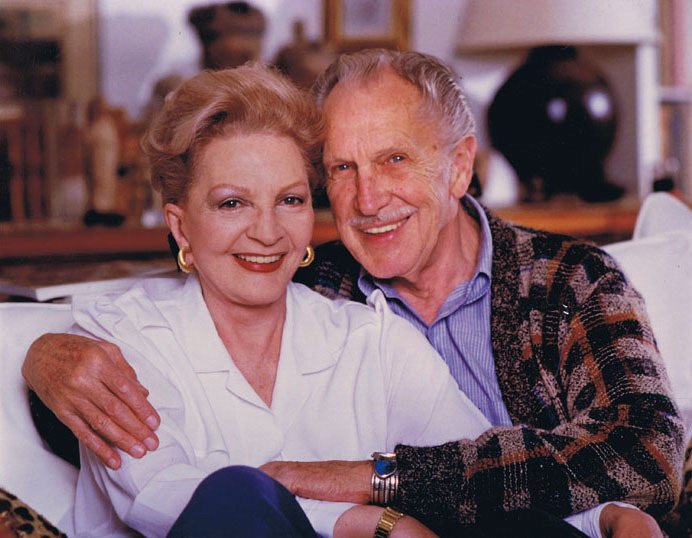 CORAL BROWNE & VINCENT PRICE
Australian-born actress Coral Browne met Vincent Price when they co-starred in Theatre of Blood (1973), and they married the following year. At her birthday party in July '73, she was asked what would be the perfect gift. She replied that she would like to be given a stark naked Vincent Price 'with a big blue ribbon tied around his dick!' When she eventually ventured upstairs to inspect her birthday gifts, she was delighted to find Vincent reclining on her bed, naked, except for a large blue ribbon tied to his penis.' The couple remained husband and wife until Coral's death from breast cancer nearly seventeen years later. According to her biographer, the Aussie actress was bisexual and numbered among her conquests Paul Robeson, Cecil Beaton, Michael Hordern, Christopher Casenove and the British spy Guy Burgess! Throughout her relationship with Price he was under the impression that she had no money of her own, so he paid for everything. Only on her death did he realize that Coral had always been extremely wealthy!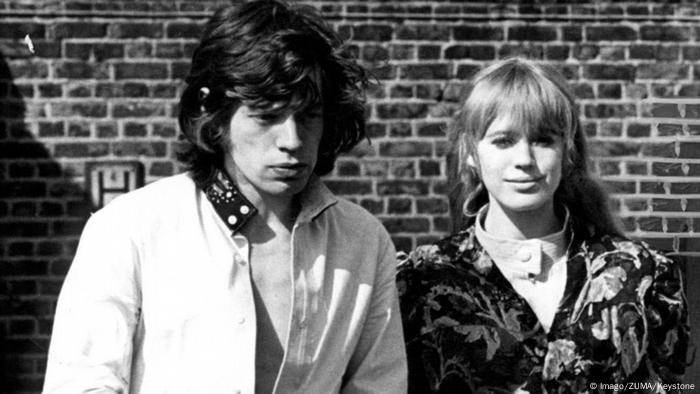 MICK JAGGER & MARIANNE FAITHFULL 
In her autobiography titled Faithfull, singer/actress Marianne Faithfull wrote about making two 'terrible' movies; I'll Never Forget What's'is Name (1967) and The Girl on a Motorcycle (1968). The first of these earned her the cinematic distinction of being the first player in a mainline film to utter the word 'fuck' on-screen. The original choice for the female lead in the second film had to be replaced when she overdosed and Marianne, a notorious drug user herself, was chosen to take her place! Given her history with banned substances this was, to say the least, an extremely risky piece of casting. French star Alain Delon, who starred opposite her, wasted no time in propositioning his leading lady and turned sullen and difficult when she turned down his advances. 'He was such a pompous git', she recalled. Besides, Marianne was heavily involved with Mick Jagger at that time; not that this prevented her from embarking upon a brief but torrid affair with magician, card sharp and photographer Tony Kent who was living in Paris at the time. 'My relationship with Mick was completely public', she explained, 'and my love affairs were wonderful because they were private.' Really?
Just six days after the death of fellow Rolling Stone Brian Jones, Mick Jagger and Marianne left for Australia to make the Tony Richardson film Ned Kelly (1970). Jagger was to play the title character and she was to play one of his sisters. Before flying out to Australia Marianne exaggerated a mortal fear of flying and convinced a doctor to furnish her with a three-month supply of Tuinals. 'I must have taken fifteen Tuinals during the flight', she later wrote. 'By the time we got to the hotel, I was in a trance.' When she awoke six days later she had been replaced in the movie.
HATTIE MCDANIEL & CLARK GABLE IN GONE WITH THE WIND (1939)
Hattie McDaniel became the first African-American to win an Academy Award when she won as Best Actress in a Supporting Role for her portrayal of 'Mammy' in Gone with the Wind (1939). That ceremony also saw her become the first African-American to attend the Academy Awards as a guest; not as a servant. She willed her Oscar to the Howard University but it disappeared during the race riots at Howard during the 1960s and has never been found. Hattie and Clark Gable were good friends. He even threatened to boycott the premiere of GWTW in Atlanta, Georgia because she had not been invited. He later, reluctantly, relented when she convinced him to attend.
Her wish to be buried in Hollywood at her death in 1952 was denied amid the racism of the era. Forty-seven years later she was finally memorialized by a pink and grey monument at the 'Hollywood Forever' Cemetery. Despite receiving some substantial salaries for her various film roles, her estate was valued at less than $10,000 when Hattie's will was made public. She left the last of her four husbands the grand total of a single dollar!
JAMES FOX & SARAH MILES IN THOSE MAGNIFICENT MEN…(1965)
The love life of British actress Sarah Miles has never been dull or uninteresting. In 1959 her involvement with James Fox (he would later be her co-star in the 1965 comedy Those Magnificent Men in Their Flying Machines) resulted in a pregnancy that she chose to abort without first informing him of her condition. She was eighteen at the time. In the mid-sixties she became engaged to author and promoter William Donaldson until he dumped her for nineteen year-old American singer Carly Simon. Once he and Simon were themselves engaged, however, he had a change of heart and returned to Sarah.
SARAH WITH HUSBAND ROBERT BOLT
In 1967, the twenty-six year-old Sarah married writer/director Robert Bolt and gave him a child that same year. Not surprisingly, the union broke down following her affairs with her Ryan's Daughter co-star Robert Mitchum and writer David Whiting. When she again cuckolded Bolt, this time with another of her co-stars (Burt Reynolds) during the making of The Man Who Loved Cat Dancing, her husband hollered 'enough already' and divorced her two years later. Incredibly, her only other marriage was to Bolt who buttered up for a second time! This time around they remained husband and wife from 1988 until his demise in 1995. Sarah turned eighty in February 2021.