THE 'L' WORD (2004-9)                 
A couple of weeks ago I was skimming through 'STAN', looking for something light to watch, when I came across this series. I hurriedly assumed the 'L' stood for 'love' and, since it starred Jennifer Beals (an actress I have always admired), I decided to give the show a try. Immediately, it became evident that the 'L' stood for 'lesbian', a subject I admit I knew very little about. It was also immediately evident that the writing, acting and storylines were both interesting and entertaining and I was soon hooked. Consequently, within a fortnight, I had finished watching all of season one and am about to embark on the second of the six seasons.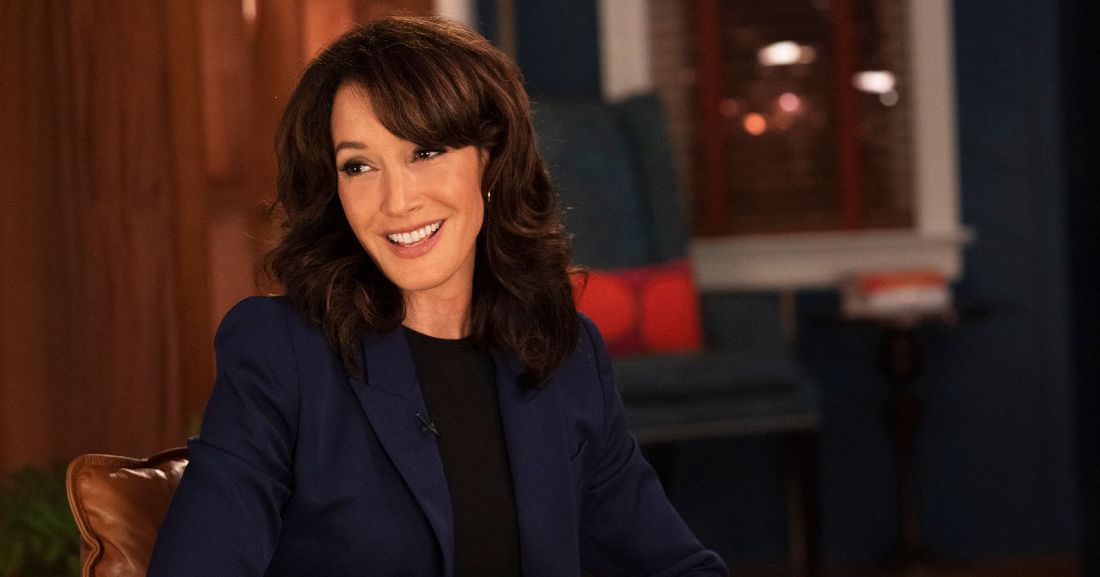 Jennifer Beals
Pretty much every episode contains at least one scene of lovemaking, presumably because that was part of the successful formula adopted for the series. There is a lot of explicit language as well as the sex scenes, but there is also a lot of genuine love evident between the characters around whom the stories are based. It is abundantly clear that lesbian love is just as beautiful as heterosexual love, quite possibly even more so. Just like heterosexual relationships, however, there exist predators and naïve victims, human nature being what it is. I am not into gay sex scenes and have never liked explicit language exiting the mouths of the fairer sex, yet I find the series intriguing regardless of these shortcomings.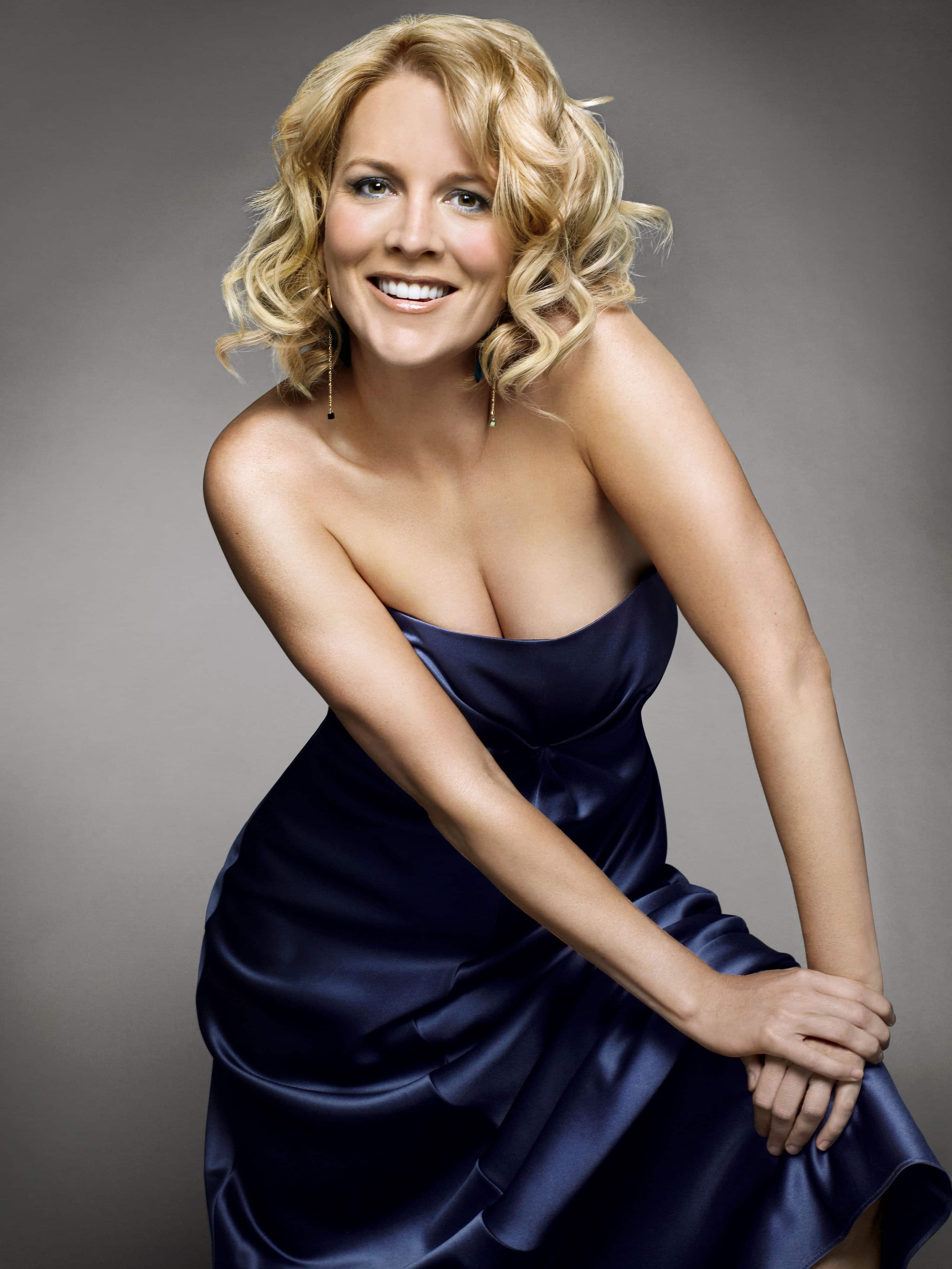 Laurel Holloman
The first time I witnessed Jennifer Beals' character (Bette Porter) passionately kissing her lover, Tina Kennard, (played by Laurel Holloman), I was left wondering. How much was acting and how much was real? I realize that Jennifer is straight, happily married, and a fine actress. Indeed, she was pregnant throughout much of season three and was the only one of the main characters, (due to a no-nudity clause in her contract), whose breasts were never exposed during the series. She is just a dedicated actress willing to play whatever role she is given. But what about the other players in the series? In this day and age we are subjected to men and women passionately kissing members of their own gender, which makes me wonder – is this simply expected of all ambitious actors and actresses these days? Are gay love scenes part and parcel of getting an acting job?
Mia Kirshner
Beautiful Canadian-born actress Mia Kirshner was cast as one of the main characters, Jenny Schecter, and stayed with the series for its duration, winning several awards whilst establishing a world-wide fan base along the way. Back in 1994, when she played the lead in Exotica, critics and Hollywood insiders predicted stardom in her future but it never really eventuated. It has since been suggested that her refusal to acquiesce to Harvey Weinstein's alleged sexual advances around that time may have been the reason. As for playing sex scenes with women, she had this to say: 'It's nothing to be ashamed of. I genuinely enjoy doing them, and I think that women are lovely and generous. There's an intangible feeling and a comfort level that is beautiful. I don't care if people think I'm gay. Gender is of no consequence to me. It's a person's brain that counts. What I know is true is that there is no shame in being gay. Love does not understand gender.'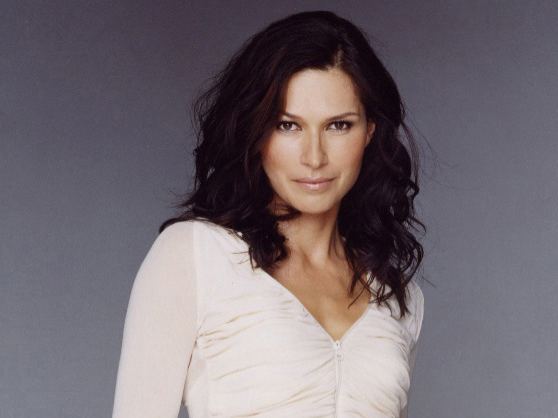 Karina Lombard
Both Laurel Holloman (Tina) and Tahitian-born beauty Karina Lombard (Marina) have hinted at being emotionally bisexual, but both have since redacted. When the series premiered, Leisha Hailey (Alice), who formerly dated gay songstress k d lang, was the only 'out' lesbian in the cast. The stunning Kate Moennig (Shane) is the real life cousin of Oscar-winning actress Gwyneth Paltrow and was, more or less, in the 'open secret' category, telling the press when asked about her sexual preferences, 'I'd like to keep my private life private.' All that changed in 2017 when she married Brazilian musician Ana Rezende and officially 'came out' in 2019. Actually, Kate had already been accidentally 'outed' by Jennifer over a decade earlier. In a 2006 interview with The Advocate, Jennifer was asked if people still assumed you had to be a lesbian to play one on TV. She said no, adding, 'often times I will go Leisha or Kate or Ilene or Rose Troche and ask, 'OK, is this the right thing to do? Is this not the right thing to do? Am I going to seem like a total chump if I do this?'
Leisha Hailey
On the set, however, it was not all plain sailing. Kristanna Loken (Paige) asked to be written out of the series because she felt overwhelmed by the mainly female crew. 'It's an entire show of women and the amount of egos and insecurities and cattiness that can go with a bunch of women', she said. 'And that's what you get. It attracts certain people that want to do something different in their career, but the girls were tough. Sometimes you wonder if they've bitten off more than they can chew.' A former ex-girlfriend of Michelle Rodriguez and Pink, the bisexual Kristanna ultimately had a son with boyfriend Jonathan Bates in 2016.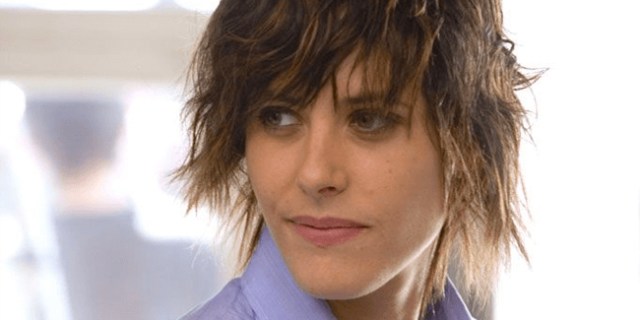 Kate Moennig
Several of the minor characters in the series are known to be gay, as are some guest stars. Sarah Paulson portrayed the extremely nasty Mistress Epps in the 2013 drama 12 Years a Slave. An accomplished actress, she has been in a relationship with the wonderful Holland Taylor since 2015, despite being 32 years her junior. 'There's a big age difference between us', Holland conceded, 'which I'm sure shocks a lot of people, and it startles me. But as they say, 'If she dies, she dies.' Holland played Peggy Peabody in The 'L' Word.
Sarah Paulson (L) & Holland Taylor
Kelly McGillis, former star of Top Gun (1986), opposite Tom Cruise, played Colonel Gillian Davis on the show and belatedly came out as a lesbian in 2009. Renowned gay actress Lily Tomlin was offered a role, but she turned it down because her character was described as 'an old lesbian', a concept she did not feel connected with. Sandra Bernhard was also approached to be on the show. She accepted, but on two conditions: She did not want to be naked and she would not play scenes in which she would be 'making out' with anybody. Even so, she would portray Charlotte Birch in five episodes in 2005.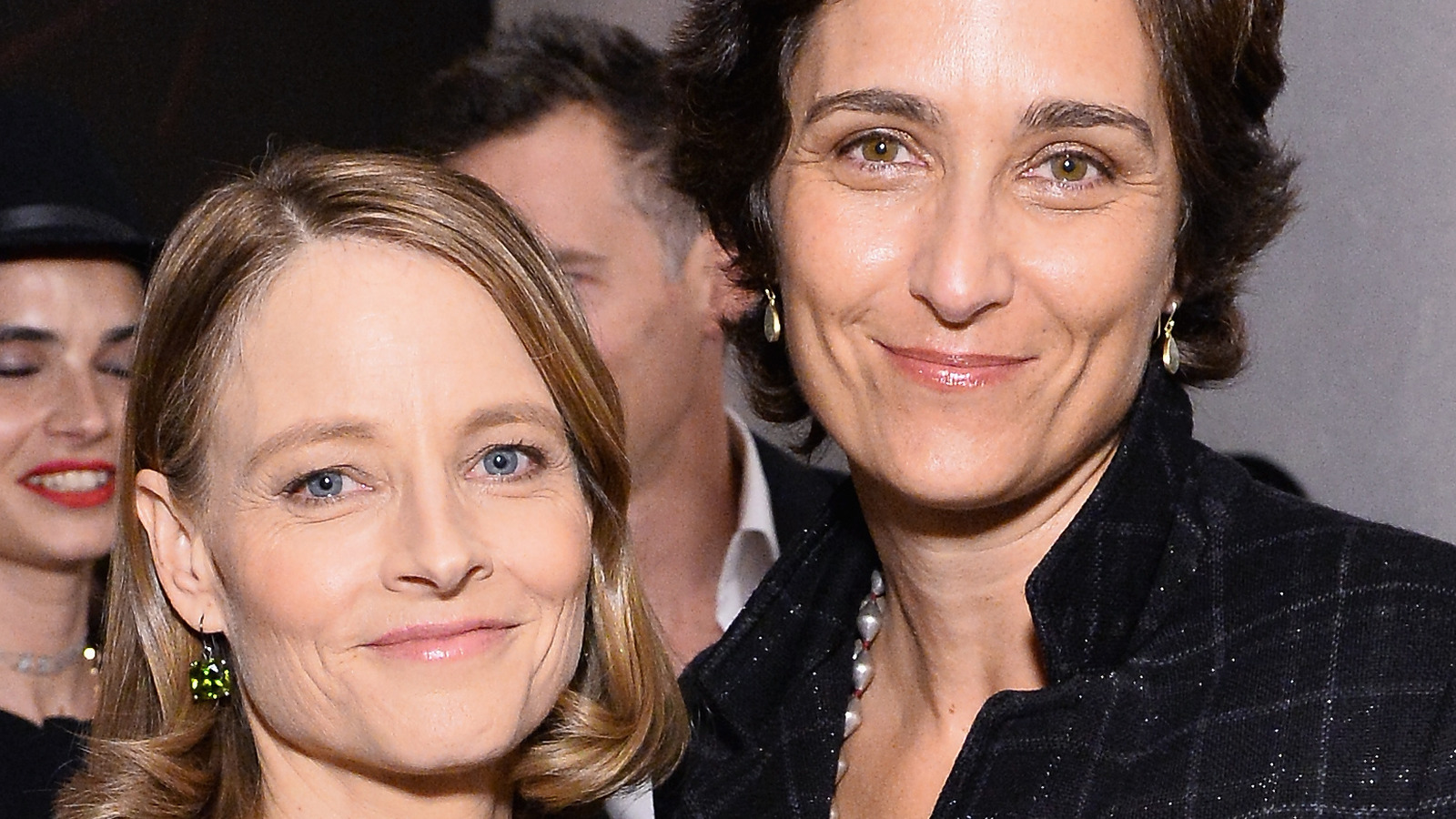 Jodie Foster & wife Alexandra Hedison
Alexandra Hedison is a close real life friend of Jennifer Beals and is the daughter of David Hedison, former star of the sixties TV series Voyage to the Bottom of the Sea. She joined the cast of The 'L' Word as Dylan Moreland for fourteen episodes. The ex-girlfriend of Ellen DeGeneres, she married actress Jodie Foster in 2014. They are still together. In the series, Clementine Ford played Molly, the daughter of her real life mother, actress Cybill Shepherd. Clementine is a bisexual woman who was once in a relationship with musician Linda Perry. When that ended she wed actor Cyrus Wilcox in 2013 and they now have two children. Being the daughter of Cybill Shepherd has not been easy. 'It was horrible', she recalled. 'I had friends in high school who wanted to have sex with my mother. I'm not going to blame her for being beautiful – but it's still gross.'
Mother & daughter – Cybill & Clementine
I don't know if it is because I am a heterosexual male, but I am not repulsed watching beautiful women passionately kissing. They are, after all, beautiful members of the sex I admire, so I can imagine kissing them myself. Although I believe I understand same sex intimacy, I find it most difficult to watch two men kissing passionately, probably because I simply cannot bring myself to kiss another man. I have a sister, a former actress, who once informed me that this attitude suggested my latent homosexuality! I love my sister but her diagnosis is utter twaddle. I could no more passionately kiss a man than I could set myself alight. Whatever gay men do together is (and should be) their own business. Love is love. I simply could not ever be a part of it.