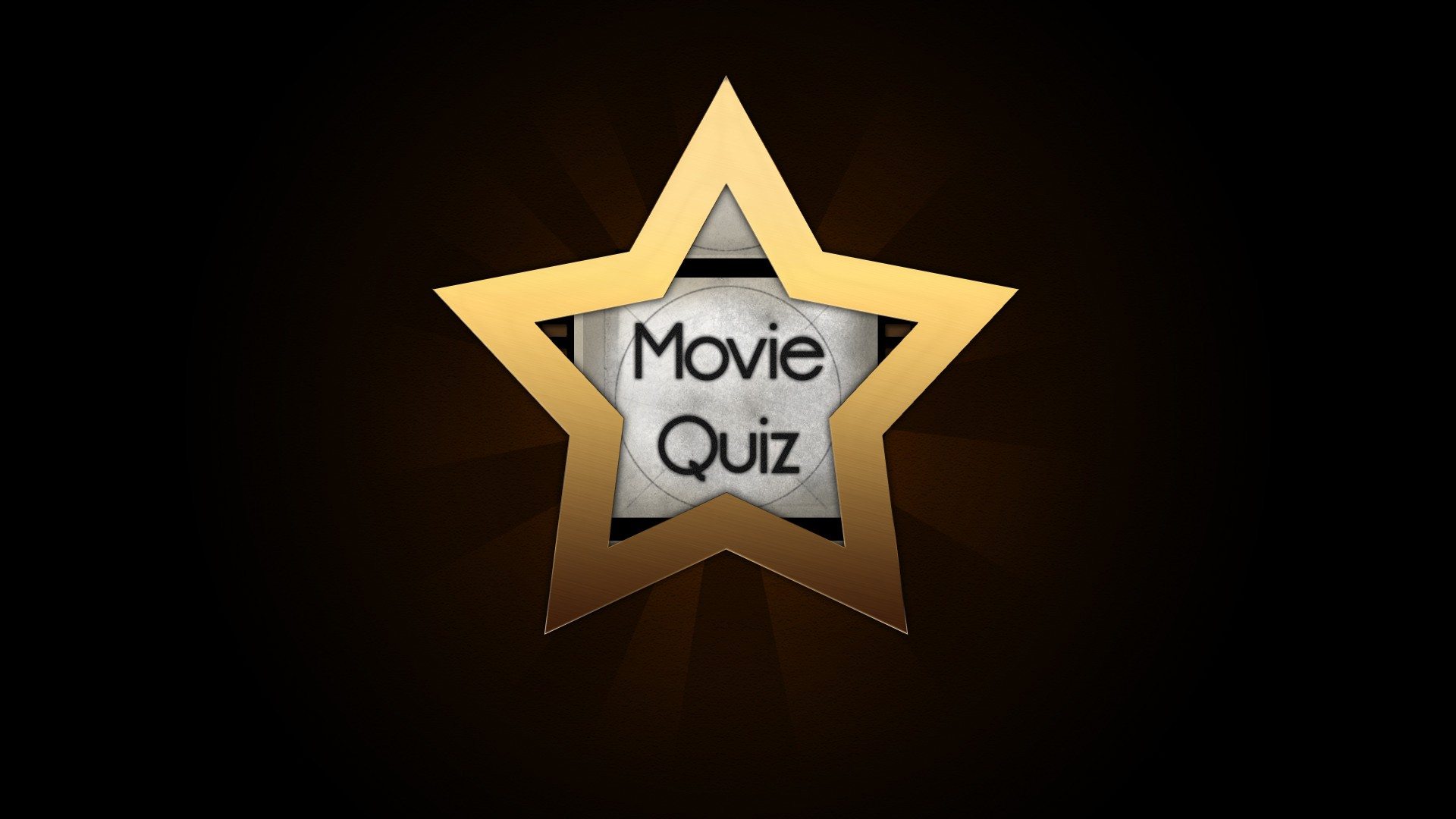 MOVIE QUIZ #10
Q1       ANNE BANCROFT PLAYED MRS. ROBINSON IN THE GRADUATE (1967).  NAME HER DAUGHTER PLAYED BY KATHARINE ROSS?
Q2       IN CRAZY RICH ASIANS (2018), CONSTANCE WU (RACHEL CHU) TRAVELS TO WHICH CITY TO MEET HER BOYFRIEND'S FAMILY?
Q3       WHO WON A BEST ACTOR OSCAR FOR THE KING'S SPEECH (2010)?
Q4       'YOU'RE ONLY SUPPOSED TO BLOW THE BLOODY DOORS OFF!' THIS IS A FAMOUS LINE FROM WHICH 1969 COMEDY/ADVENTURE?
Q5       NAME THE 2015 SERIES ABOUT NURSES SERVING IN FIELD HOSPITALS IN FRANCE DURING THE FIRST WORLD WAR.
Q6       ONE OF THE FORMER STARS OF THE TV SERIES GILLIGAN'S ISLAND FELL VICTIM TO COVID-19 IN 2020 AT THE AGE OF 82. WHO  WAS IT?
Q7       NAME THE 1948 MUSICAL THAT FEATURED THE SONGS, 'SHAKIN' THE BLUES AWAY' AND 'STEPPIN' OUT WITH MY BABY'.
Q8       IN WHICH 2006 ANIMATED FEATURE WOULD YOU ENCOUNTER A HOT-SHOT RACE-CAR NAMED LIGHTNING MCQUEEN?
Q9       NORMA SHEARER PLAYED HER IN 1938 AND KIRSTEN DUNST DID SO AGAIN IN 2006. WHICH PERSON IN HISTORY DID THEY PORTRAY?
Q10     NAME THE BRITISH ACTOR WHO PLAYED DOCTOR STRANGE IN THE 2016 FILM OF THE SAME NAME.
Q11     WHO WROTE, DIRECTED AND STARRED IN THE GREAT DICTATOR (1940)?
Q12     NAME THE 2004 TEARJERKER THAT FEATURED CHARACTERS NAMED ALLIE CALHOUN, NOAH & DUKE.
Q13     WHO PORTRAYS DOC MARTIN IN THE POPULAR TV SERIES OF THAT NAME?
Q14     WHICH 1981 INDIANA JONES ADVENTURE HAS HIM CHASING AFTER THE ARK OF THE COVENANT?
Q15     NAME THE ACTOR WHO SAID: 'I LOVE THE SMELL OF NAPALM IN THE MORNING', IN THE 1979 WAR FILM APOCALYPSE NOW.
Q16     TWO COWBOYS FALL IN LOVE IN BROKEBACK MOUNTAIN (2005). ONE IS PLAYED BY JAKE GYLLENHAAL. WHO PLAYS THE OTHER?
Q17     WHICH SEX SYMBOL HIT THE BIG TIME AS RUSTY MARTIN IN VIVA LAS VEGAS (1964), OPPOSITE ELVIS PRESLEY?
Q18     WHICH 1950 DISNEY ANIMATED FEATURE INTRODUCED THE SONG 'BIBBIDI – BOBBIDI – BOO TO CINEMA AUDIENCES?
Q19     NATALIE PORTMAN PLAYED ANNE BOLEYN IN THE OTHER BOLEYN GIRL (2008), BUT WHO PLAYED HER SISTER, MARY?
Q20     WHO PLAYS STRANDED ASTRONAUT MARK WATNEY IN THE 2015 FILM THE MARTIAN?
Q21     IN WAYNE'S WORLD (1992), MIKE MYERS WAS WAYNE CAMPBELL AND DANA CARVEY PLAYED HIS PAL. WHAT WAS HIS CHRISTIAN NAME?
Q22     SAM WHEAT, MOLLY JENSEN & ODA MAE BROWN ARE CHARACTERS IN A 1990 COMEDY/ROMANCE. NAME THE FILM.
Q23     JULIE CHRISTIE PLAYED BATHSHEBA EVERDENE IN THE 1967 SCREEN VERSION OF WHICH NOVEL BY THOMAS HARDY?
Q24     GERARD BUTLER IS KING LEONIDAS OF SPARTA IN WHICH 2006 DRAMA SET IN 480 BC?
Q25     WHICH NATION WERE THE TEXANS FIGHTING AGAINST IN THE ALAMO (1960)?
Q26     LEE MARVIN MEMORABLY PLAYED A CHARACTER NAMED TULLY CROW IN WHICH 1961 JOHN WAYNE WESTERN?
Q27     ROY SCHEIDER IS JOE GIDEON AND JESSICA LANGE IS ANGELIQUE IN WHICH 1979 MUSICAL?
Q28     THE PHIL COLLINS SONG 'YOU'LL BE IN MY HEART' WON A BEST SONG OSCAR FOR WHICH ANIMATED FEATURE OF 1999?
Q29     GARY OLDMAN PORTRAYED WINSTON CHURCHILL IN WHICH 2017 FILM?
Q30     NAME THE ACTRESS WHO PLAYED GISELLE FROM THE LAND OF ANDALASIA IN THE DELIGHTFUL 2007 FANTASY ENCHANTED.
Q31     WHO PORTRAYED WANDA GERSHWITZ IN A FISH CALLED WANDA (1988)?
Q32     IN WHICH US STATE WAS NICOLE KIDMAN BORN IN 1967?
Q33     GRACE KELLY AND CARY GRANT CO-STARRED IN WHICH 1955 ALFRED HITCHCOCK FILM?
Q34     ETHAN HUNT IS THE MAIN CHARACTER IN WHICH MOVIE FRANCHISE STARRING TOM CRUISE?
Q35     GEORGE HAZARD AND ORRY MAIN WERE THE PRINCIPLE CHARACTERS IN WHICH MINI-SERIES THAT BEGAN IN 1985?
Q36     PACER BURTON IS THE SON OF A WHITE RANCHER FATHER AND A KIOWA INDIAN MOTHER IN FLAMING STAR (1960). WHO PLAYS PACER?
Q37     NAME THE 1968 MUSICAL THAT WON THE BEST PICTURE OSCAR AND THE BEST DIRECTOR OSCAR FOR CAROL REED.
Q38     NAME THE 1998 DISNEY ANIMATED FEATURE ABOUT A CHINESE MAIDEN WHO PRETENDS TO BE HER FATHER AND JOINS THE ARMY.
Q39     NAME THE LONDON-BORN ACTRESS WHO PLAYED THE TITLE ROLE IN THE 2009 FILM THE YOUNG VICTORIA.
Q40     CHARLIE SHEEN PLAYS ZANE ZAMINSKY, AN ASTRONOMER WHO DISCOVERS INTELLIGENT ALIEN LIFE IN WHICH 1996 THRILLER?
Q41     ROBERT DE NIRO IS BOUNTY HUNTER JACK WALSH IN WHICH 1988 ADVENTURE/COMEDY?
Q42     NAME THE TWO MAIN STARS OF 50 FIRST DATES (2004).
Q43     IN 2001, ROBERT ALTMAN DIRECTED A MURDER MYSTERY SET IN 1932 AT AN ENGLISH COUNTRY HOUSE. NAME THE FILM.
Q44     WHO PLAYED KATNISS EVERDEEN IN THE HUNGER GAMES FILMS?
Q45     A GROUP OF JEWISH-AMERICAN GUERRILAS PLOT TO KILL THE ENTIRE NAZI HIERARCHY IN WHICH TARANTINO FILM OF 2009?
Q46     NAME THE FRENCH-BORN ACTRESS WHO PLAYED MICHELLE BONET AKA 'ANGEL' IN THE 1960 COMEDY/WESTERN NORTH TO ALASKA.
Q47     ELVIS PRESLEY SANG 'TREAT ME NICE' IN WHICH 1957 MUSICAL?
Q48     WHO PROVIDED THE VOICE FOR MR. BURNS (AND OTHERS) IN THE SIMPSONS MOVIE (2007)?
Q49     F. MURRAY ABRAHAM WON A BEST ACTOR OSCAR FOR PORTRAYING SALIERI IN WHICH 1984 BIOGRAPHICAL DRAMA?
Q50     WHO PORTRAYS LOIS LANE IN THE 2013 SUPERMAN FILM TITLED MAN OF STEEL?
ANSWERS MOVIE QUIZ #10
1          ELAINE
2          SINGAPORE
3          COLIN FIRTH
4          THE ITALIAN JOB
5          THE CRIMSON FIELD
6          DAWN WELLS (MARY-ANN)
7          EASTER PARADE
8          CARS
9          MARIE ANTOINETTE
10        BENEDICT CUMBERBATCH
11        CHARLES CHAPLIN        
12        THE NOTEBOOK
13        MARTIN CLUNES
14        RAIDERS OF THE LOST ARK
15        ROBERT DUVALL
16        HEATH LEDGER
17        ANN-MARGRET
18        CINDERELLA
19        SCARLETT JOHANSSON
20        MATT DAMON
21        GARTH
22        GHOST
23        FAR FROM THE MADDING CROWD
24        300
25        MEXICO
26        THE COMANCHEROS
27        ALL THAT JAZZ
28        TARZAN
29        DARKEST HOUR
30        AMY ADAMS
31        JAMIE LEE CURTIS
32        HAWAII
33        TO CATCH A THIEF
34        MISSION IMPOSSIBLE
35        NORTH & SOUTH
36        ELVIS PRESLEY
37        OLIVER!
38        MULAN
39        EMILY BLUNT
40        THE ARRIVAL
41        MIDNIGHT RUN
42        ADAM SANDLER & DREW BARRYMORE
43        GOSFORD PARK
44        JENNIFER LAWRENCE
45        INGLORIOUS BASTERDS
46        CAPUCINE
47        JAILHOUSE ROCK
48        HARRY SHEARER
49        AMADEUS
50        AMY ADAMS