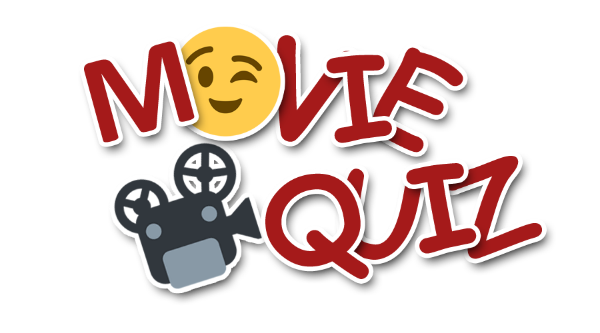 MOVIE QUIZ #8
Q1       IN THE 1986 COMEDY FERRIS BUELLER'S DAY OFF, FERRIS MIMED TWO SONGS DURING THE PARADE. WHAT WERE THEY?
Q2       WHO SANG THE HIT THEME SONG IN THE 1959 MOVIE PILLOW TALK?
Q3       PRIVATE INVESTIGATOR PHILIP MARLOWE IS PORTRAYED BY HUMPHREY BOGART IN WHICH 1946 FILM NOIR?
Q4       RUSSELL CROWE PLAYS A HOMICIDAL MANIAC IN WHICH 2020 THRILLER?
Q5       TOM BERENGER SAID 'YOU SMOKE THAT SHIT TO ESCAPE REALITY. ME? I DON'T NEED THIS SHIT. I AM REALITY.' NAME THE 1986 FILM.
Q6       'FILL YOUR HAND, YOU SON OF A BITCH!' IS A FAMOUS LINE SPOKEN BY WHICH COWBOY STAR IN WHICH 1969 FILM?
Q7       WHICH WONDERFUL SONGWRITER PENNED THE TUNES FOR THE 1950 MUSICAL TITLED ANNIE GET YOUR GUN?
Q8       THE VOICES OF DEMI MOORE, KEVIN KLINE, TOM HULCE AND JASON ALEXANDER GRACE WHICH 1996 DISNEY ANIMATED FEATURE?
Q9       THAT HAMILTON WOMAN (1941) STARRED WHICH BRITISH SCREEN BEAUTY AS LADY EMMA HAMILTON?
Q10     DID JACK NICHOLSON WIN AN OSCAR FOR HIS PERFORMANCE AS 'THE JOKER' IN THE 1989 FILM BATMAN? YES OR NO?
Q11     WHICH TWO SEX SYMBOLS PLAYED THE 'TWO LITTLE GIRLS FROM LITTLE ROCK' IN THE 1953 FILM GENTLEMEN PREFER BLONDES?
Q12     TESS AND SAM WORK ON THE SAME NEWSPAPER IN WHICH 1942 MOVIE THAT STARRED KATHARINE HEPBURN AND SPENCER TRACY?
Q13     WHICH ACTOR WAS THE FIRST EVER TO WIN A POSTHUMOUS OSCAR?
Q14     NAME THE 1994 ACTION/COMEDY THAT STARRED JAMIE LEE CURTIS AND ARNOLD SCHWARZENEGGER AS HUSBAND AND WIFE.
Q15     SALLY KELLERMAN PLAYED WHICH CHARACTER IN THE 1970 MOVIE MASH?
Q16     IN THE 1965 WESTERN THE SONS OF KATIE ELDER, THERE WERE FOUR SONS. NAME ANY TWO OF THE ACTORS WHO PLAYED THEM.
Q17     WHO PLAYED THE TITLE ROLE IN THE MUSICAL CALAMITY JANE (1953)?
Q18     VIN DIESEL PROVIDES THE VOICE FOR THE TITLE CHARACTER IN WHICH 1999 ANIMATED FEATURE?
Q19     NAME THE REAL LIFE HUSBAND AND WIFE WHO STARRED IN WAR AND PEACE (1956).
Q20     MICHAEL RENNIE IS KLAATU, AN ALIEN, IN A 1951 SCI-FI SLEEPER NAMED…?
Q21     WHICH COMEDY FRANCHISE BEGAN IN 1988 AND FEATURED A CHARACTER NAMED FRANK DREBIN?
Q22     DAMIEN LEWIS AND GINA MCKEE STARRED IN WHICH BRITISH TV SERIES RELEASED IN 2003-4?
Q23     WHO PORTRAYED THE YOUNG VITO CORLEONE IN THE GODFATHER PT II (1974)?
Q24     WHICH ACTRESS PORTRAYED 'THE BRIDE' IN KILL BILL VOL. 1 (2003)?
Q25     OTHER THAN THE BATTLEGROUND SCENES, IN WHICH COUNTRY IS MOST OF THE WAR FILM BATTLE CRY (1955) SET?
Q26     JACK LEMMON IS A TENDERFOOT WHO IS TAKEN ON A CATTLE DRIVE IN A 1958 WESTERN WITH A ONE-WORD TITLE. WHAT IS IT?
Q27     WHO PLAYED ALLY IN THE 2018 VERSION OF A STAR IS BORN?
Q28     AN ANIMATED VERSION OF ANASTASIA, WITH MEG RYAN PROVIDING ANASTASIA'S VOICE, WAS RELEASED BY WHICH STUDIO IN 1997?
Q29     WHO PLAYED THE TITLE ROLE IN THE 1995 FILM ROB ROY?
Q30     NAME THE 1954 SCI-FI HORROR FILM (FILMED IN 3-D) THAT IS FOREVER ASSOCIATED WITH ITS STAR JULIA ADAMS.
Q31     WHICH LONDON-BORN COMEDY ACTOR, WHO DIED AT 48, PLAYED IGOR IN THE 1974 FILM YOUNG FRANKENSTEIN?
Q32     MALEFICENT (2014) IS A RE-WORKING OF WHICH FAIRY TALE?
Q33     BLANCHE DUBOIS AND STANLEY KOWALSKI ARE THE PRINCIPLE CHARACTERS IN WHICH 1951 MOVIE?
Q34     PATRICK SWAYZE LEADS A GANG OF BANK ROBBERS WHO ARE SURFERS IN WHICH 1991 ACTION FLICK?
Q35     WHICH AUSTRALIAN ACTOR PORTRAYED MEL GIBSON'S SON, GABRIEL, IN THE PATRIOT (2000)?
Q36     WHICH JIMMY STEWART WESTERN OF 1954 IS SET AT THE START OF THE 1896 KLONDIKE GOLD RUSH AND FEATURES RUTH ROMAN?
Q37     A 1979 MUSICAL FEATURED THE HIT SONG 'THE AGE OF AQUARIUS'. NAME THE FILM.
Q38     FLIK IS THE HERO IN WHICH 1998 ANIMATED FEATURE?
Q39     WHO PLAYED HEATHCLIFF OPPOSITE MERLE OBERON IN THE 1939 VERSION OF WUTHERING HEIGHTS?
Q40     WHICH CHARACTER KILLED JABBA THE HUTT IN RETURN OF THE JEDI (1983)?
Q41     A 1926 SILENT COMEDY CLASSIC STARRED BUSTER KEATON AS A UNION SPY NAMED JOHNNIE GRAY. WHAT WAS IT CALLED?
Q42     NAME THE ACTRESS WHO WAS FIRED FROM THE CANADIAN SERIES WHEN CALLS THE HEART (2014-19) OVER A UNIVERSITY SCANDAL.
Q43     ROBERT MITCHUM, JANE RUSSELL AND WILLIAM BENDIX WERE THE MAIN PLAYERS IN A 1952 DRAMA WITH A ONE-WORD ASIAN CITY                     TITLE. NAME THE MOVIE.
Q44     WHICH TWO AUSSIE STARS PLAYED ROBIN HOOD AND MAID MARION IN RIDLEY SCOTT'S 2010 FILM ROBIN HOOD?
Q45     JOHN WAYNE WAS CAPTAIN NATHAN BRITTLES IN WHICH 1949 JOHN FORD WESTERN?
Q46     ROBERT DUVALL AND TOMMY LEE JONES STARRED IN WHICH ACCLAIMED WESTERN MINI-SERIES OF 1989?
Q47     NAME THE 1942 MUSICAL THAT WON A BEST ACTOR OSCAR FOR JAMES CAGNEY.
Q48     IN THE 2011 ANIMATED MOVIE TITLED RANGO, WHAT TYPE OF CREATURE WAS RANGO?
Q49     CHILDREN'S AUTHOR BEATRIX POTTER WAS PORTRAYED BY WHICH TEXAS-BORN ACTRESS IN MISS POTTER (2006)?
Q50     KEVIN MCCARTHY AND DANA WYNTER STARRED IN A 1956 CLASSIC HORROR FILM. WHAT WAS ITS TITLE?
ANSWERS QUIZ #8
1          DANKESCHOEN and TWIST AND SHOUT
2          DORIS DAY
3          THE BIG SLEEP
4          UNHINGED
5          PLATOON
6          JOHN WAYNE IN TRUE GRIT
7          IRVING BERLIN
8          THE HUNCHBACK OF NOTRE DAME
9          VIVIEN LEIGH
10        NO
11        MARILYN MONROE & JANE RUSSELL
12        WOMAN OF THE YEAR
13        PETER FINCH – FOR NETWORK (1976)
14        TRUE LIES
15        MAJOR MARGARET 'HOT-LIPS' O'HOULIHAN (HOULIHAN IN THE TV SERIES)
16        JOHN WAYNE, DEAN MARTIN, EARL HOLLIMAN & MICHAEL ANDERSON JR
17        DORIS DAY
18        THE IRON GIANT
19        MEL FERRER & AUDREY HEPBURN
20        THE DAY THE EARTH STOOD STILL
21        THE NAKED GUN
22        THE FORSYTE SAGA
23        ROBERT DE NIRO
24        UMA THURMAN
25        NEW ZEALAND
26        COWBOY
27        LADY GAGA
28        20TH CENTURY FOX
29        LIAM NEESON
30        CREATURE FROM THE BLACK LAGOON
31        MARTY FELDMAN
32        SLEEPING BEAUTY
33        A STREETCAR NAMED DESIRE         
34        POINT BREAK
35        HEATH LEDGER
36        A FAR COUNTRY
37        HAIR
38        A BUG'S LIFE
39        LAURENCE OLIVIER
40        PRINCESS LEIA    
41        THE GENERAL
42        LORI LOUGHLIN
43        MACAO
44        RUSSELL CROWE & CATE BLANCHETT
45        SHE WORE A YELLOW RIBBON
46        LONESOME DOVE
47        YANKEE DOODLE DANDY
48        A CHAMELEON
49        RENEE ZELLWEGER
50        INVASION OF THE BODY SNATCHERS