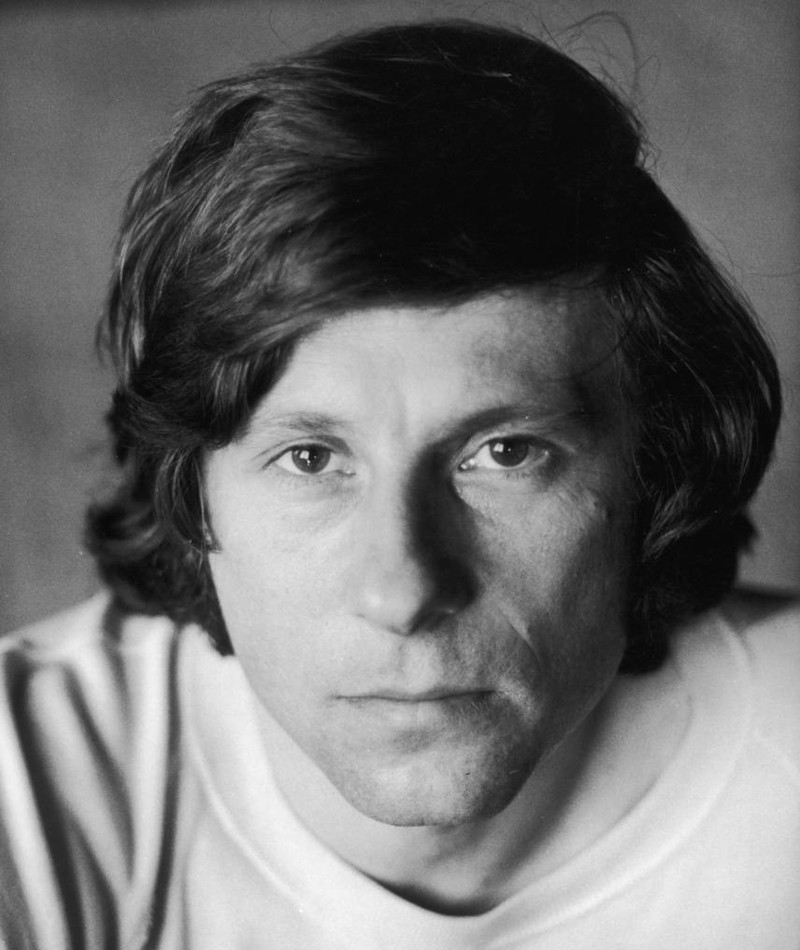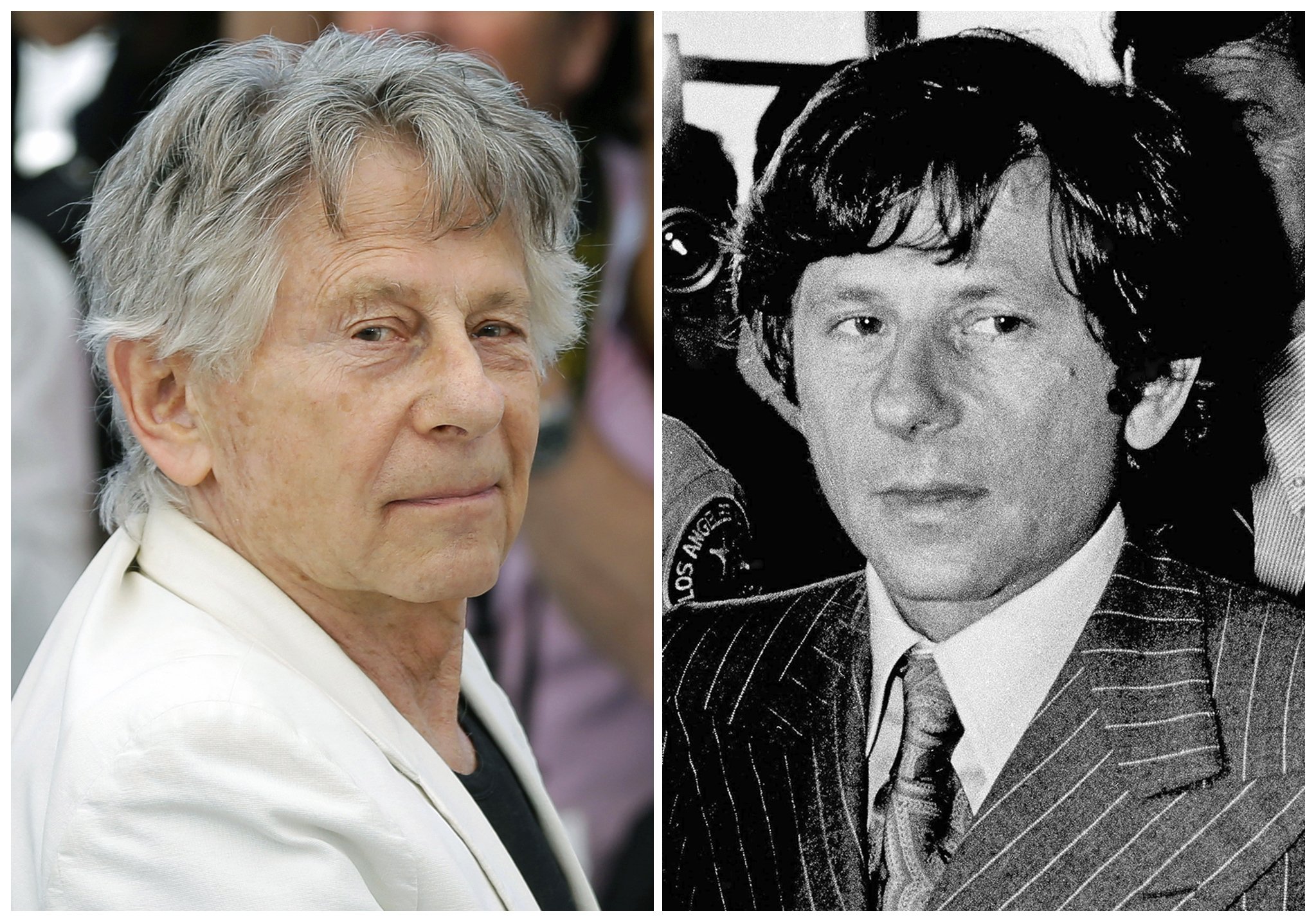 Roman Polanski
For those who still feel Roman Polanski has been unfairly harassed and pursued for the last 44 years, it may be of interest for you to peruse the six felony counts handed down to him by the Grand Jury in 1977 following the man's depraved photo-session in Jack Nicholson's Jacuzzi with a 13 year-old girl that led to his arrest: Jack had the good sense to be away from home at the time. Count 1: Furnishing a controlled substance to a minor. Count 2: Committing a 'lewd and lascivious' act on a child, a 13 year-old girl. Count 3: Unlawful sexual intercourse. Count 4: 'Rape by use of drugs', including Quaalude and alcohol. Count 5: 'Perversion', copulating in the mouth…with the sexual organ of the child. Count 6: Sodomy. If convicted on all six, Polanski faced up to 50 years in prison, so he fled the country to Europe.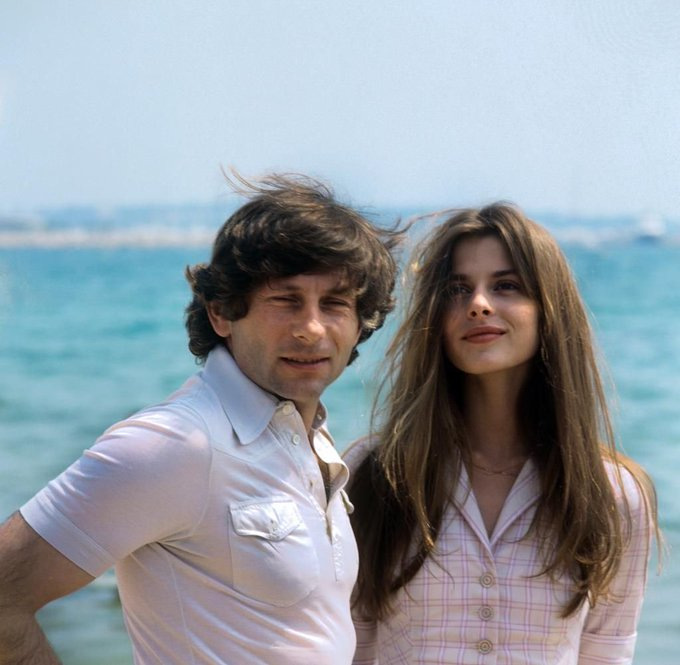 Polanski & Nastassja Kinski
Before fleeing, he had his lawyer, on his behalf, to offer to fund a theatre arts school for disadvantaged children, where Polanski promised to teach! A child molester teaching at a school for children…? Polanski emerged from 90 days of diagnostic testing at the State Facility at Chino on January 27, with final sentencing set for February 1. Judge Lawrence Rittenband, enraged by the accused openly flaunting his relationship with 16 year-old Natassja Kinski throughout the entire saga, informed Polanski's lawyer that he expected the accused to voluntarily agree to being deported back to Europe; otherwise he could expect to remain in prison. On January 31, the diminutive director boarded a British Airways flight to London before he could be sentenced. As of March 2021, he still resides in Europe and cannot be sentenced unless he returns to the USA.
Frances Langford
John Steinbeck, author of The Grapes of Wrath, wrote in the New York Herald of visiting a military hospital in July, 1943, and of singer Frances Langford performing for the wounded servicemen there. 'The men asked for 'As Time Goes By'. Frances stood up beside the little G.I. piano and started to sing. She got through eight bars when a boy with a head wound began to cry. She stopped, and then went on, but her voice wouldn't work anymore, and she finished the song whispering and then she walked out, so no-one could see her, and broke down. The ward was quiet and no-one applauded…'
Tom Hughes & Jenna Coleman in Victoria (2016-19)
Jenna Coleman is the delightful British actress who portrayed Queen Victoria in the superb ITV production of Victoria, which ran from 2016 to 2019. In order to play the Queen she was compelled to withdraw from her popular role as Clara Oswald in 38 episodes of Doctor Who (2012-15, 2017). In 2016 she commenced an off-screen relationship with actor Tom Hughes who played Prince Albert in Victoria. The couple parted company in 2020. Now in her thirty-fourth year, Jenna has yet to marry.
Lily Travers as Sophie
Incidentally, the beautiful Lily Travers, who portrays Sophie, the Duchess of Monmouth in the same series, is the grand-daughter of actors Virginia McKenna and Bill Travers, the stars of Born Free (1966)
 Mary Astor & John Barrymore
John Barrymore was 42 years old when he seduced the beautiful 17 year-old Mary Astor in his suite at the Biltmore Hotel in 1923. Mary's parents, two ex-teachers, were obsessed with making their daughter a movie star so, when the lecherous Barrymore offered to give their virgin daughter private drama lessons in his suite they readily complied with his wishes, locked the bedroom door and tip-toed away. The middle-aged rake and the ingénue became lovers for a couple of years until he inevitably focused his attentions on another beauty, 20 year-old Dolores Costello, his co-star in The Sea Beast (1925). He would ultimately wed her in November 1928. When he attempted to bed another youngster, Kate Hepburn, when they co-starred in her debut film A Bill of Divorcement (1932), he was approaching fifty but looked even older. He pinned her against a wall but she resisted his advances with the words: 'My father doesn't want me to have any babies!'
(L to R) John Ireland, Monty Clift & Joanne Dru in Red River (1948)
John Ireland's role as gunfighter Cherry Valance in Red River (1948), a role that was intended to be his big chance at stardom, was drastically reduced by director Howard Hawks, for reasons that are still debated today. Hawks claimed Ireland was always getting drunk, was stoned on marijuana, and forever losing his hat and gun. Writer Borden Chase (and others on the film) said that Hawks main problem was that both men were vying for the affections of the film's leading lady Joanne Dru, and that Ireland was succeeding. Indeed, Joanne became Mrs. Ireland a year later. Hawks described Chase as 'an idiot', a heavy drinker and philanderer. John and Joanne's marriage was over by May 1957, derailed by his affair with Joan Crawford, his co-star in Queen Bee (1955).
Jack Warner, head of Warner Bros.
In 1950, the Chinese Red Army drove Chiang Kai-shek to the island of Formosa, now Taiwan. Once there he sent Madame Chiang and a delegation of Chinese diplomats to Washington to establish diplomatic relations with the United States. Along the way the group stopped off at Warner Brothers Studio where, following a tour of the studio arranged by Jack Warner, he invited them to lunch in his private dining room. Jack rose to deliver a speech of welcome, glanced around at the Chinese faces seated at the table, and made one of his typically tactless opening remarks: 'That reminds me', he said, 'I forgot to send my laundry out this week.'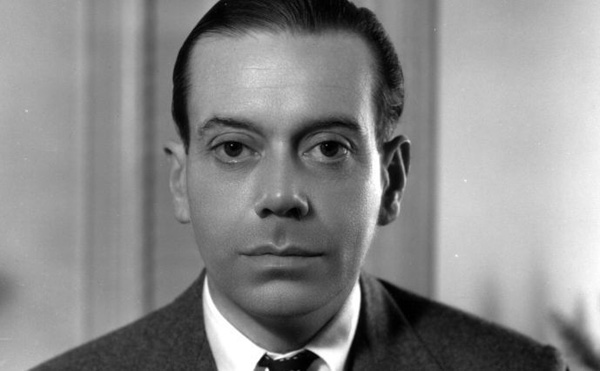 Songwriter Cole Porter
The original wording for Cole Porter's hit song 'I Get a Kick Out of You' contained the following verse about cocaine:
'Some get a kick from cocaine,
I'm sure that if
I took even one sniff
That would bore me terrifically, too,
Yet, I get a kick out of you.'
Hollywood's Production Code of 1934 ordered Porter to change the wording. He rewrote it as 'Some like the perfume in Spain'. In 1974's Blazing Saddles it became 'I get no kick from champagne.' Back in the Roaring Twenties (and even earlier) in Hollywood, the white powder was rife at almost every party. Director Byron Haskin recalled one such evening where a cut-glass bowl brimful of cocaine (complete with a supply of rolled-up papers) had been set aside for guests. Not everyone was a user but many were.