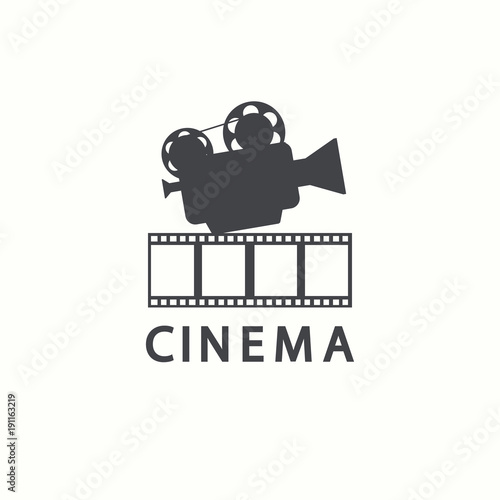 60 MOVIES WORTH WATCHING MORE THAN ONCE (PART ONE)     
Back in 2005, I wrote my first book – Hollywood Warts 'n' All (volume 1). At the end of it I listed my favourite movies, my Top 50 of all time. I was 15 years younger then and the list was completed as an afterthought, and rather hastily at that. It is now 2020 and time for a rethink. So here is my current Top 60 list. I hope it is of interest to those of you who have not seen the original.
I suppose I should make a few things clear at the outset. First, I know next to nothing about good direction or outstanding screenplays, but I do know what impresses me personally, so my criteria is simple enough. To make the Top 60 list a movie has to be one that I am prepared to watch more than once. That usually means it has a witty or memorable screenplay, performances that I find enjoyable enough for me to re-visit from time to time, and a musical score that 'fits' the film. Many fine movies, however, contain a character or a scene that I find annoying or dull, moments that spoil the overall effect for me. Such films did not make my list. I like what I like, regardless of literary merit, directorial brilliance, great camerawork or critical acclaim.
Consequently, you will not find among my favourites the following: kitchen sink dramas, special effects bonanzas, psychological claptrap or the likes of Shakespeare, Tennessee Williams or Chekhov, so if anyone reading this feels they know more about motion pictures than I do, well, in all likelihood, you probably do. I do not wish to be lectured about my choices, however, so please, keep your criticisms to yourself. Having said that, I do welcome discussion about my choices, providing your comments are civilly presented and do not begin with, 'you're an idiot…', or words to that effect. As previously stated, I am no expert and have never professed to be. I am merely a movie lover who knows what he likes.
Those readers who have my first book will note that I have dropped a few titles from my original list. For example, I deleted Red River (1948) simply because the performance of the gorgeous Joanne Dru, particularly in the final scene, was poor and seriously detracted from the whole film. Chicago (2002) has some wonderful tunes and great performances but it contains dull patches that I tend to skip over. So out it went. The same applied to Notting Hill (1999). I have always loved the Pride and Prejudice (1940) story and Greer Garson's delightful performance, but Olivier positively grated on me, so it, too, is no longer in my Top 60. My all-time favourite musical is Kiss Me Kate (1953), but I have never cottoned to Kathryn Grayson's singing, so… After each film I have listed the memorable players that I felt were integral to my enjoyment of the picture.
All About Eve (1950) is another terrific film, but that tedious monologue from Anne Baxter at the commencement ruins it for me. I have found myself skipping over it every time I settle down to view the picture. The whole scene sounds false to me but not to the group of players on the screen who appear transfixed by her obviously rehearsed tale. So this contrived bit of writing resulted in me ditching this almost great movie, and not even George Sanders' brilliance could save it.
Below is PART ONE of the revised list (from #60 down to #41), with a brief comment on each selection. Part Two will follow in three days; Part Three after that.
60.THOSE MAGNIFICENT MEN IN THEIR FLYING MACHINES (1965)
 Stuart Whitman, Sarah Miles, James Fox, Terry-Thomas, Irina Demick       
I know, I know…it's lightweight and a bit silly, but it is a colourful, feel good, fun flick with likeable characters. Terry-Thomas is very English and a terrific villain. Irina Demick is stunning!
59. TOMBSTONE (1993)
 Val Kilmer, Kurt Russell, Stephen Lang, Powers Boothe, Dana Delany
Action aplenty in this highly stylized western based on the Earp brothers and the gunfight at the O.K. Corral in October 1881 in Tombstone, Arizona Territory. Every effort has been made to re-enact the shootout as it actually happened. The only real fault (to me) is that everyone in the picture is too clean. The American Wild West was a rough, dirty place. I loved Stephen Lang's portrayal of Ike Clanton.
58. WITNESS (1985)
Harrison Ford, Kelly McGillis, Danny Glover, Viggo Mortensen
Both Harrison Ford and Kelly McGillis were at the height of their game for this taut thriller set in an Amish community in America.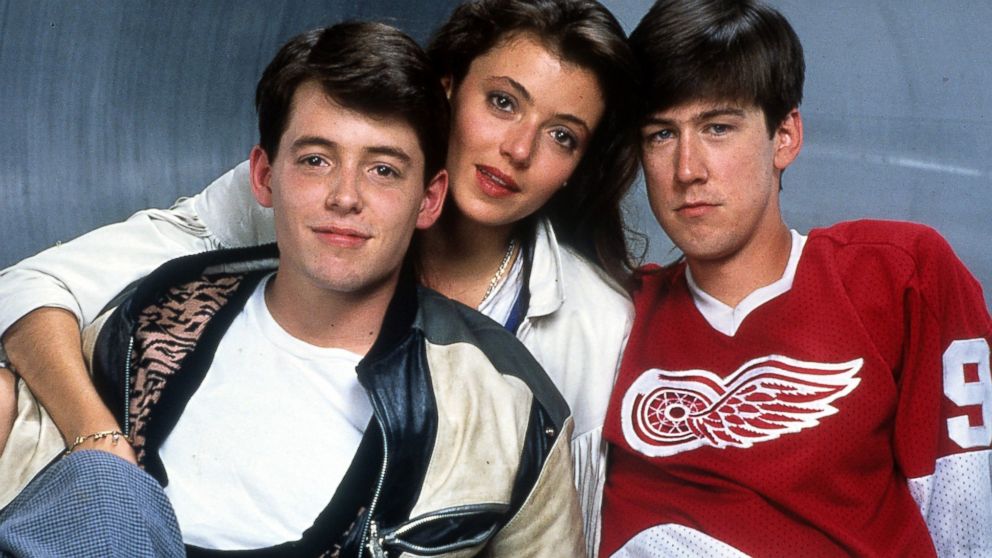 57. FERRIS BUELLER'S DAY OFF (1986)
Matthew Broderick, Mia Sara, Jennifer Grey, Jeffrey Jones, Alan Ruck, Charlie Sheen
I imagine there would be few high school students in the western world who are not familiar with this picture and the name Ferris Bueller. The film did huge business both in the USA and abroad. A witty screenplay and fine performances from Broderick and Jones in particular make it a cult classic.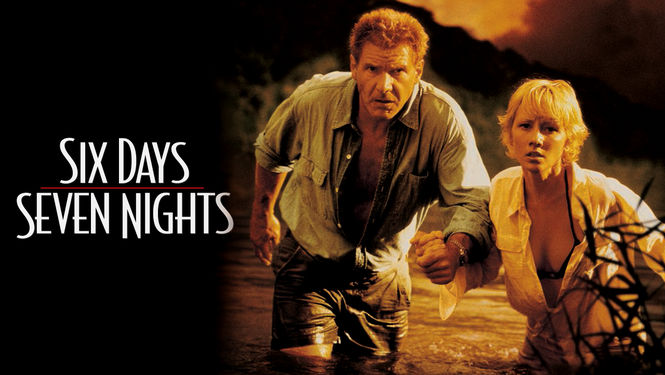 56. SIX DAYS, SEVEN NIGHTS (1998)
Harrison Ford, Anne Heche, David Schwimmer, Jacqueline Obradors
Schwimmer takes his girlfriend, Robin, (Heche) to an island paradise where he pops the question. Quinn (Ford) is a bachelor pilot working out of the island. Heche finds it necessary to fly to Tahiti for a photo shoot and She and Ford crash land on an unknown island during a storm. I found the setting ideal for this lightweight romantic comedy. Heche is very funny at times. It even has modern day pirates.
55. DICK (1999)
Michelle Williams, Kirsten Dunst, Dan Hedaya, Teri Garr
This greatly under-rated spoof is carried beautifully by the two female leads. Michelle and Kirsten are a couple of loveable airheads who accidentally stumble into the Watergate Building break-in that leads to the downfall of President Richard Nixon in the seventies. Most critics dismissed it out of hand. I think it is priceless.
54. GLORY (1989)
Matthew Broderick, Denzel Washington, Morgan Freeman
Based on fact, this picture has great US Civil War battle scenes and some very moving moments, especially when Colonel Shaw (Broderick) reviews his troops as they prepare to attack Fort Wagner.
53. HOW TO STEAL A MILLION (1966)
Peter O'Toole, Audrey Hepburn, Hugh Griffith
Peter O'Toole and Audrey Hepburn are wonderful together in this delightful comedy caper. Some screen couples appear to be ideally suited. Evidently, they were equally suited off-screen as well for a while.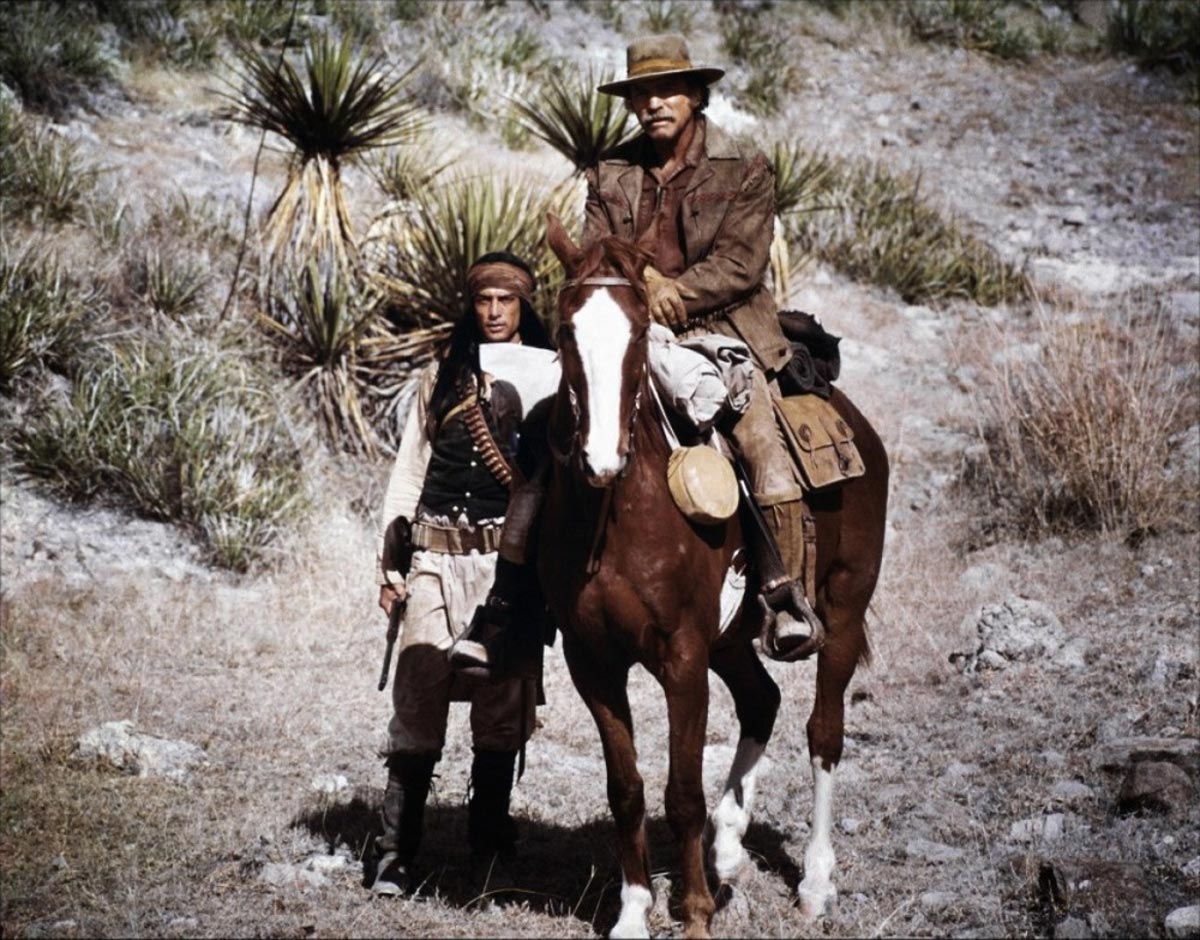 52. ULZANA'S RAID (1972)
Burt Lancaster, Jorge Luke, Richard Jaeckel, Bruce Davison
Not for the squeamish, but Burt Lancaster is perfect as the Indian scout chasing renegade Apaches. Jorge Luke deserves special mention for his portrayal of the Apache cavalry scout Ke-Ni-Tay. The movie tries hard to explain the Apache mindset towards raiding, torturing and killing.
51. AS GOOD AS IT GETS (1997)
Jack Nicholson, Helen Hunt, Greg Kinnear 
A terrific romantic comedy that rightfully earned Oscars for Jack Nicholson and Helen Hunt.
50. TWELVE O'CLOCK HIGH (1949)
Gregory Peck, Hugh Marlowe, Dean Jagger
Arguably the best WW2 Air Force picture ever made. Gregory Peck is superb and has some great dialogue to deliver. Hugh Marlowe's best performance, I felt. Even better than his turn in All About Eve the following year.
49. MANY RIVERS TO CROSS (1955)
Eleanor Parker, Robert Taylor, Victor McLaglen, James Arness
Eleanor Parker is adorable in this tongue-in-cheek frontier comedy as she does her utmost to get trapper Bushrod Gentry (Taylor) to fall for her. Beautiful widescreen print too.
48. OCTOBER SKY (1999)
Chris Cooper, Jake Gyllenhaal, Laura Dern
Few movies get me misty-eyed but October Sky does it whenever I sit through it. I admit to being a Jake Gyllenhaal fan but it is Chris Cooper who delivers (as always). The only thing I do not like about this story, 'based on fact', is the praise heaped on former Nazi scientist Werner von Braun. The man used slave labour during World War Two, many of whom died from malnutrition, as he worked for Hitler to design and develop the V-2 rockets at Peenemunde. He should have stood trial for war crimes along with his Nazi mates.
47. THE CAINE MUTINY (1954)
Humphrey Bogart, Van Johnson, Fred MacMurray, Jose Ferrer
The entire cast is superb in this fictional WW2 us Navy drama. Bogart is especially brilliant, as is Ferrer in the courtroom scenes late in the film.
46. ROMAN HOLIDAY (1953)
Audrey Hepburn, Gregory Peck, Eddie Albert
Audrey Hepburn steals the film in her role as the princess who slips out for a night on the town. Greg Peck and Eddie Albert pretty much hold her coat as she does her stuff.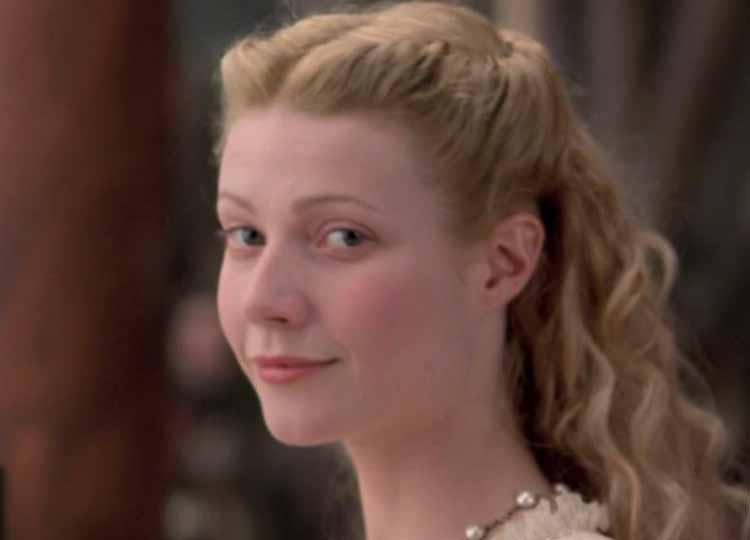 45. SHAKESPEARE IN LOVE (1998)
Gwyneth Paltrow, Geoffrey Rush, Rupert Everett, Colin Firth, Judi Dench, Joseph Fiennes
A delightfully entertaining film that even manages to make The Bard's works enjoyable. Gwyneth's Viola De Lesseps puts everyone else in the shade but there are some fine turns from the supporting cast just the same. The theme was so good that I played it for my daughter and she walked down the aisle to it on her wedding day!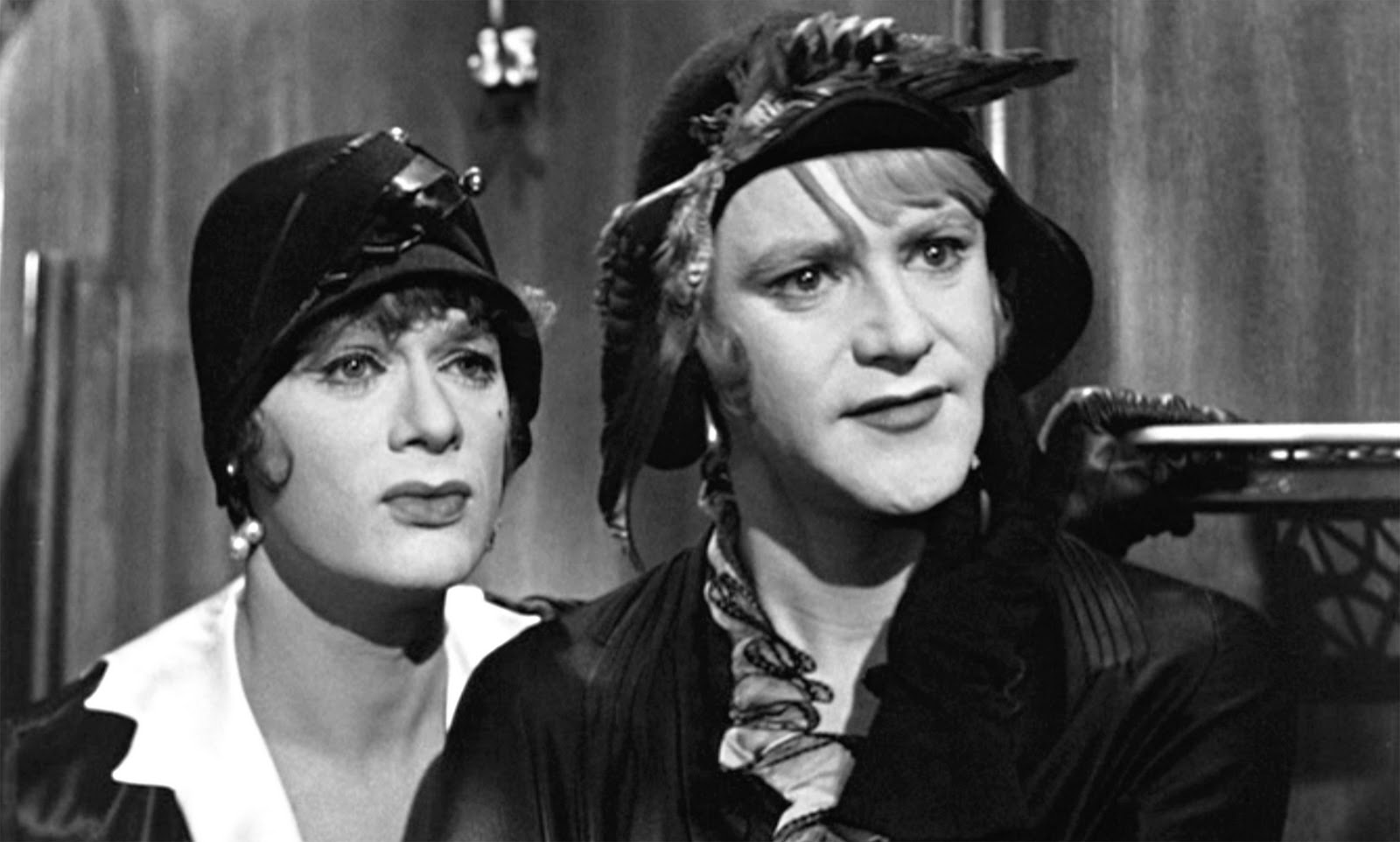 44. SOME LIKE IT HOT (1959)
Jack Lemmon, Tony Curtis, Marilyn Monroe, Joe E. Brown
A very funny film from Billy Wilder, adorned with the added attraction of the fabulous Marilyn Monroe. Everyone raved about Lemmon's performance but I thought Curtis was his equal.
43. HOMBRE (1967)
Paul Newman, Diane Cilento, Richard Boone, Martin Balsam, Frank Silvera, Fredric March
A brilliant script aided by top performances from Paul Newman, Diane Cilento and Richard Boone make this one of the great westerns. Newman and Boone are outstanding and Silvera is memorable as a Mexican bandit.
42. THE AMERICAN PRESIDENT (1995)
Annette Bening, Michael Douglas, Martin Sheen, Nina Siemaszko, Michael J. Fox
I have watched this film several times simply for the pleasure of basking in the performance of Annette Bening. No wonder Warren Beatty married her.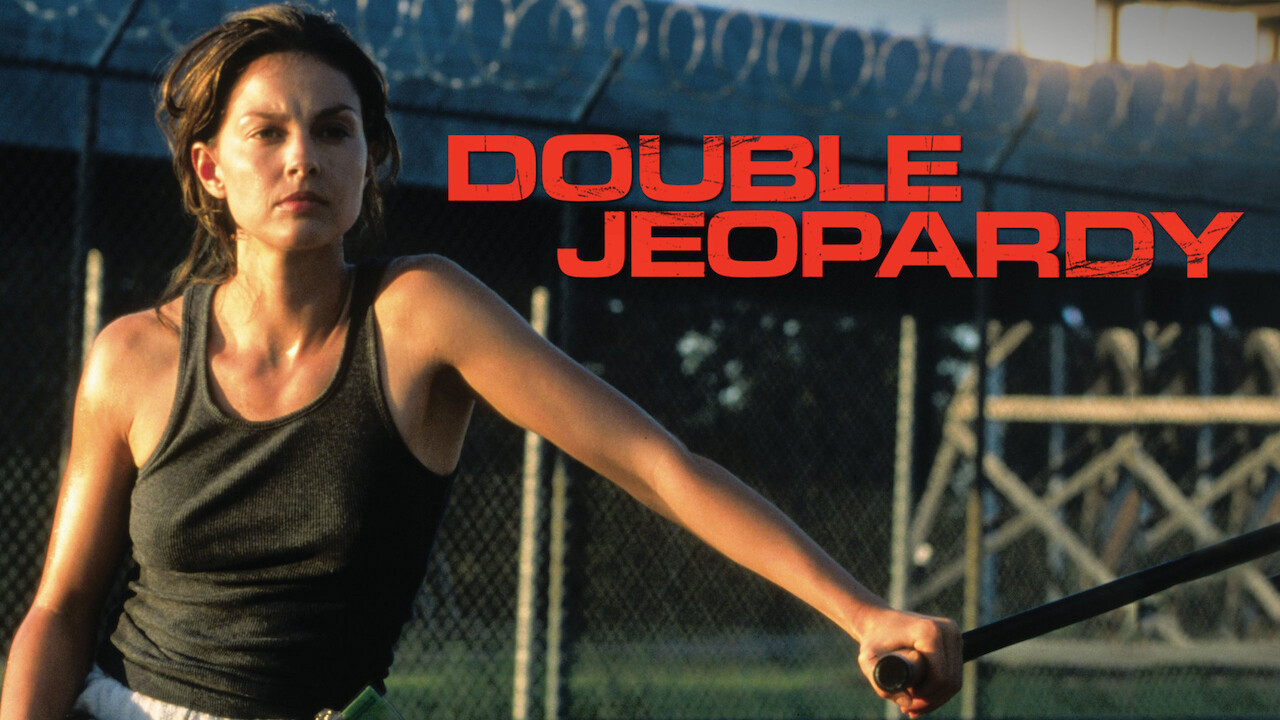 41. DOUBLE JEOPARDY (1999)
Ashley Judd, Tommy Lee Jones, Bruce Greenwood, Annabeth Gish
Ashley Judd is the main reason I regularly screen Double Jeopardy. Her best movie by a country mile, enhanced by picturesque locations and Tommy Lee Jones. Ashley has never looked more beautiful.