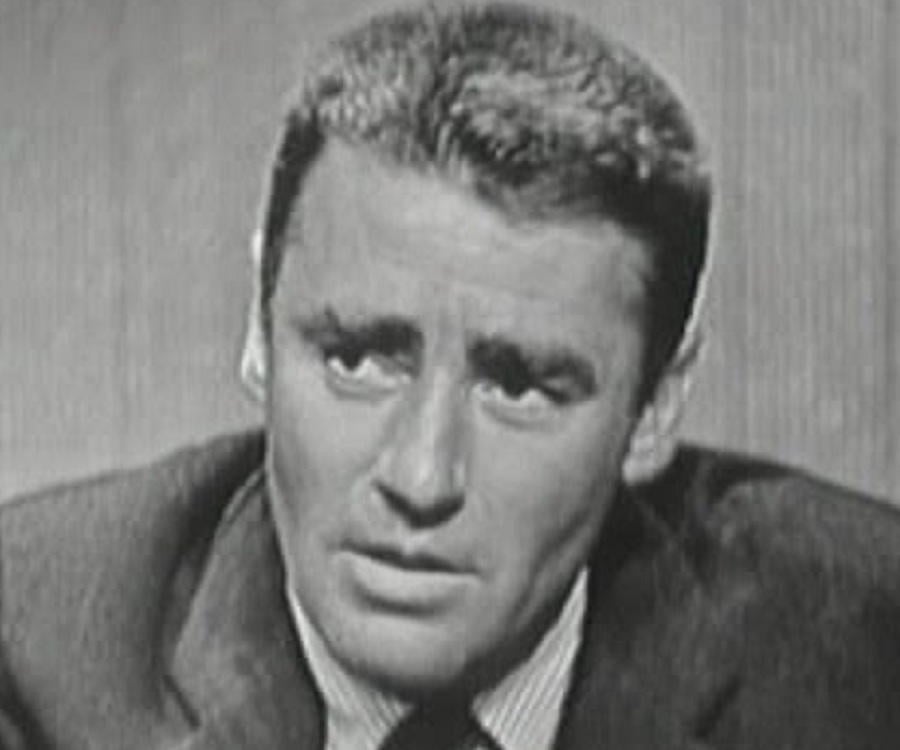 Peter Lawford
Peter Lawford was born in 1923, the son of Sir Sydney Lawford and his lover, a married woman named May Aylen. May's cuckolded husband generously stayed with her until the baby was born, just so Peter would be born legitimate. All things considered, it was a most generous gesture on his part, given that May had deliberately set her sights on becoming Lady Lawford when she fell pregnant to Sir Sydney. She had refused to become pregnant all the years of her marriage because, and she made it very clear, she did not want children. Peter was the price she chose to pay in order to become Lady Lawford. The day after his birth her husband filed for divorce on the grounds of adultery. Less than a month later Sir Sydney's own wife, Muriel, filed citing the same grounds. Both divorces were finalized inside a year and May was free to wed her knight, which she did a week later in September 1924. She was 41; Sir Sydney was 59. They bundled up one year-old Peter and moved to France to escape the scandal created by the double divorce. Peter later expressed his feelings for his parents: 'I adored him and loathed her, from a very early age.'
Fred Astaire with necktie belt
Whenever you see Fred Astaire minus his coat in a scene or in a photograph, you might notice that he invariably wears a necktie tied around his waist instead of a belt. It was an affectation he picked up from his friendship with silent movie icon Douglas Fairbanks, although a great many fans honestly (and incorrectly) have since assumed Fred was the one who started the practice. Of course, in his movies he mostly wore top hat and tails, his screen signature. Whilst dancing he was very conscious of his very large hands, so he would endeavour to disguise them by curling his middle two fingers. He always wore a toupee unless he was wearing a hat, which explains why he often wore hats in his films. His legs, incidentally, were insured for a million dollars!
Darryl Zanuck (L) of 20th Century Fox & Harry Cohn, head of Columbia
The old Hollywood moguls turned hypocrisy into an art form. Newspaper tycoon William Randolph Hearst used his tabloids to destroy numerous promising careers by giving sensationalist coverage to Tinsel Town scandals, yet expected everyone to turn a blind eye to his long affair with Marion Davies when he used his movie studio in an attempt to turn her into a star of the silver screen. Harry Cohn of Columbia and Darryl Zanuck at 20th Century Fox were notorious womanisers who used their positions of power to extract sexual favours from the very women they expected to otherwise convey virginal public images. Even Louis B Mayer at MGM regularly cheated on his wife, Margaret, when she took ill. Executives in all studios preyed on ambitious, hopeful young women and thought little of it.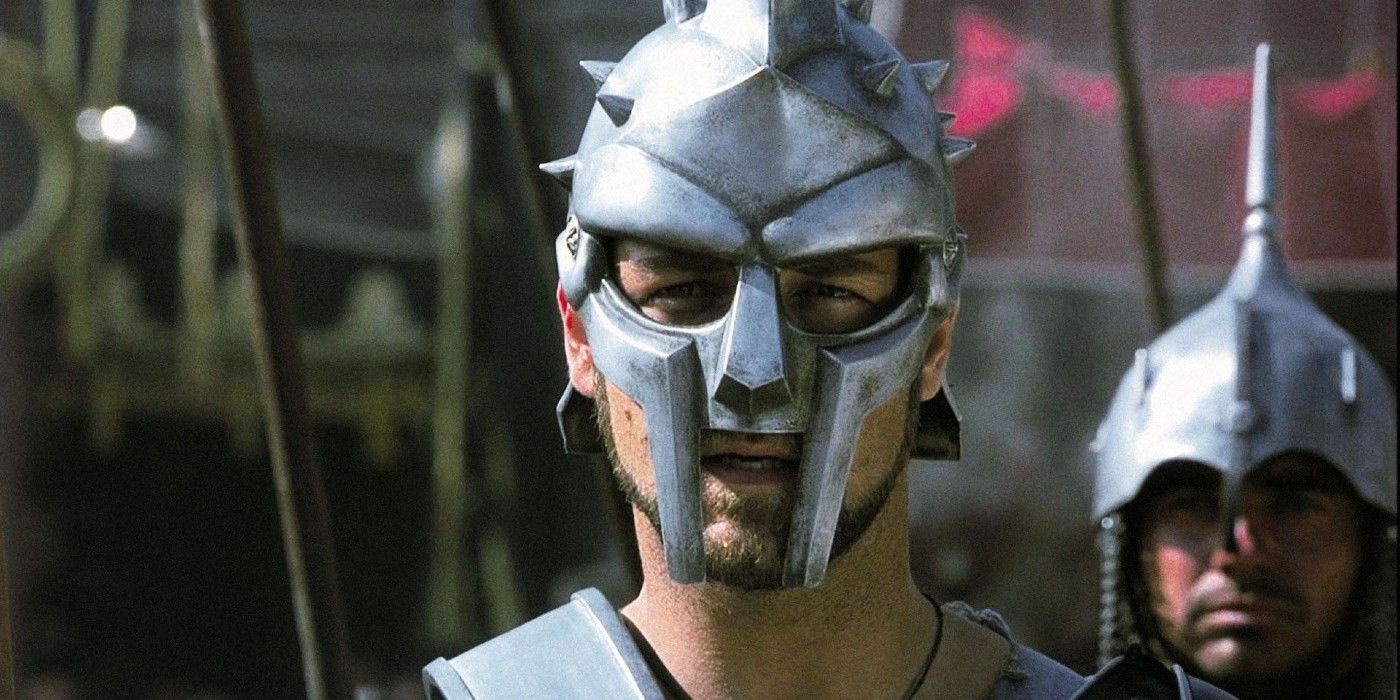 Russell Crowe in Gladiator (2000)
As of 2020, Russell Crowe is one of only three actors to have been Oscar-nominated two years in a row for performances in movies that have then gone on to win the Best Picture Academy Award. His Gladiator was Best Picture of 2000, and A Beautiful Mind was judged Best Picture of 2001. The other two actors were Clark Gable: It Happened One Night (1934) and Mutiny on the Bounty (1935), and Walter Pidgeon: How Green Was My Valley (1941) and Mrs. Miniver (1942).
Pamela Anderson & Kid Rock
In the fall of 2001, Canadian-born actress Pamela Anderson started dating singer Kid Rock. The couple announced their engagement in the spring of 2002. Shortly afterwards, however, Pamela announced she was infected with hepatitis C, the legacy of having shared a tattoo needle with her ex-husband Tommy Lee. (The needle was used to make the barbed wire rings on her left arm). She immediately went into treatment and, by the fall of 2003, had parted company with Kid Rock. Temporarily. Three years later she married him! The union lasted a little short of six months.
In Stella McCartney's store window, London, 2006
A life-long animal rights activist, Pamela had by then joined 'People for the Ethical Treatment of Animals' (PETA) and worked diligently on many issues. In June 2006, as a protest against the use of fur for making clothes, she and a few other models posed topless behind a sign that read, 'We'd rather bare skin than wear skin', in the window of Stella McCartney's store in London. The enigmatic actress, who has publicly spoken of getting bigger breast implants and who continues to pose naked for magazines, also teaches at her sons' Sunday school. Clearly, she is passionate about a variety of issues.
Trevor Howard in The Dawning (1988)
Hugh Grant had tiny supporting roles in two of Trevor Howard's last films – White Mischief (1987) and The Dawning (1988), the latter being released after Howard's death in 1988. During an interview Hugh spoke about Howard's advanced alcoholism, a mounting problem clearly evident throughout the shooting of both films, stating that the elderly actor had been unable to stand and even had to be carried to the set on occasions! Grant was much-criticized for his comments.
Billy Wilder
Billy Wilder collaborated closely with Steven Spielberg on the script for Schindler's List (1993), and was one of several directors considered to direct it. Both Roman Polanski and Martin Scorsese turned down the project and, although Wilder strongly thought about taking it on, ultimately he, too, said no. The subject was almost too personal for him. His mother was murdered in 1943 in the Plaszow concentration camp; his grandmother died in the Nowy Targ ghetto in 1943; and his step-father died in Belzec concentration camp in 1942. In the end, it was Wilder who told Spielberg he should direct it himself.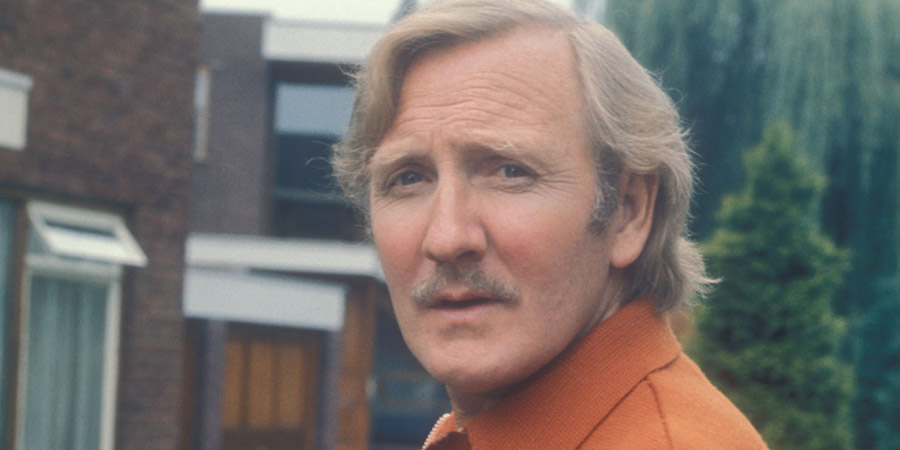 Leslie Phillips
George Cukor directed Gene Kelly in Les Girls (1957) and one of the supporting players was British actor Leslie Phillips who, in an interview almost 50 years later, described Cukor as 'an absolute shit who wouldn't listen to anybody'. Kelly was the star of the film and came up to Phillips and offered him some advice: 'Look, if you suggest anything he will take your balls off. So you tell me what your idea is I'll sell it to him.'