PAUL SCOFIELD (1922-2008)                 
A native of Birmingham in Warwickshire, England, Paul Scofield has been described by several doyens of the theatre as 'the greatest English-speaking screen actor of all time.' Few who saw his Oscar-winning turn as Sir Thomas More in A Man for All Seasons (1966) would disagree. 'I was a dunce at school', he admitted, 'but at the age of twelve I went to Varndean School at Brighton where I discovered Shakespeare. They did one of his plays every year, and I lived just for that.' He left school at seventeen and tried to enlist in the Army when Britain declared war on Nazi Germany in September 1939, but was ruled unfit for service. 'They found I had crossed toes', he later recalled. 'I was unable to wear boots. I was deeply ashamed.' He began his stage career in 1940 and the rest is history. Scofield would decline the honor of a knighthood on no fewer than three occasions prior to his death from leukemia in 2008 at the age of 86.
HARRY SECOMBE (1921-2001)              
One of Britain's best loved comic entertainers, Harry Secombe was born in Swansea, South Wales in 1921. At one time, early in his life, he seriously considered a singing career in opera, but instead would taste enormous popularity and success as one of the legendary Goons on The Goon Show, one of the most listened to radio comedy programs of all time, one that began in 1951 and also starred Spike Milligan, Peter Sellers and Michael Bentine. Harry and Milligan first met during World War Two when they served in the British Army in North Africa and Italy.
The Goons – L to R – Spike Milligan, Peter Sellers & Harry Secombe
Having left school in 1937, Secombe decided to join the Territorial Army the following year despite being a victim of extreme short-sightedness. Prior to the sight test, a friend helped him memorize the chart and, after his successful application, was sent to serve as a Lance Bombardier in No. 132 Field Regiment of the Royal Artillery. Before long he was appearing at troop concerts, singing, blowing raspberries, and laughing hysterically, much to the delight of the Allied troops in attendance. The unit in which he served in the North African Campaign was dubbed by him as 'The Five-Mile Snipers' and, whilst in uniform, made his first radio broadcast in May 1944 as part of a variety show aimed at the services. When he visited the Falkland Islands to entertain troops after the 1982 Falklands War, his old regiment promoted him to the rank of sergeant – thirty-seven years after he had been de-mobbed. Harry was seventy-nine years old when he fell victim to prostate cancer in 2001.
PETER SELLERS (1925-80)                                                                                                                                 
Peter Sellers performed with ENSA in wartime Britain, giving impersonations of George Formby and accompanying his own singing on the ukulele. In September '43 he joined the Royal Air Force, although it is unclear whether he volunteered or was conscripted. It is known that his mother unsuccessfully tried to have her boy deferred on medical grounds. He had, after all, just turned eighteen. Ever the romantic, Peter desperately wanted to become a fighter pilot, but his poor eyesight restricted him to ground staff duties which he found far too boring. When Squadron Leader Ralph Reader's RAF Gang Show welcomed him into its entertainment troupe, he toured the United Kingdom until the troupe was transferred to India, Ceylon, and eventually to Burma late in the war. Sellers also served in Germany and France after the peace was declared.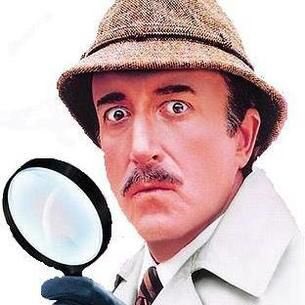 Sellers as Inspector Clouseau
His spectacularly successful career kicked off as one of the hilarious Goons in The Goon Show on British radio in the early fifties, but it was his performance as Inspector Jacques Clouseau in the hit movie The Pink Panther (1963), and his triple-roles in Dr. Strangelove or: How I Learned to Stop Worrying and Love the Bomb (1964) that propelled him to the uppermost reaches of cinematic comedy stars. In July 1980, he was scheduled to attend a reunion dinner with his two 'Goons' colleagues, Spike Milligan and Harry Secombe, when he suddenly collapsed from a massive heart attack and went into a coma from which he failed to emerge. He was only fifty-four.
ROD SERLING (1924-75)                                                              
From 1959 until 1964, Rod Serling was narrator and host of a ground-breaking television series titled The Twilight Zone. His face and distinctly dramatic, clipped voice became familiar to the show's many fans across the world, even though he much preferred to be acclaimed for his prolific writing of television and movie screenplays. It might surprise his fans to learn that Rod wrote the screenplays for both Seven Days in May (1964) and Planet of the Apes four years later. Standing only 5'4" tall, he was a chronic cigarette smoker (up to five packs a day), a habit that would do irreparable damage to his heart in time and shorten his life by decades.
Pvte Serling US Airborne WW2
Serling enlisted in the US Army the morning after he graduated high school, serving with the 511th Parachute Infantry Regiment of the 11th Airborne Division from January 1943 until January 1946. Sent out to the Pacific, he fought on the Philippines island of Leyte, jumping at Tagaytay, and was wounded as part of the force that recaptured Manila from the Japanese. While recuperating from his wounds he decided to take up writing. His experiences in combat would have a lasting effect on his attitude to warfare and the misery it created.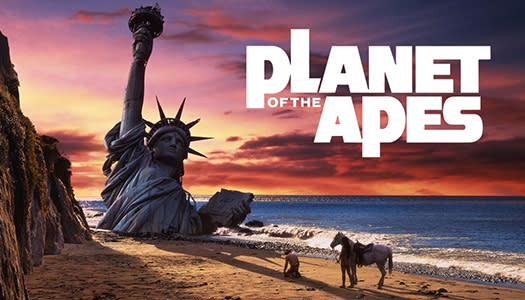 After the Japanese surrendered in August 1945, he was assigned to the occupational force sent to Japan. Among his military decorations were a Bronze Star, a Purple Heart and the Philippine Liberation Medal. He was eventually discharged with the rank of Technician 5th Grade (the equivalent of a Corporal), having served as an Infantry Combat Demolition Specialist and a Paratrooper. Later in life he suffered from combat-related flashbacks and insomnia. In June 1975, he suffered a heart attack while mowing his lawn. Upon his arrival at the operating room, doctors saw that the artery leading to his heart was disintegrating and there was no hope for him. He died later that day at the age of fifty.