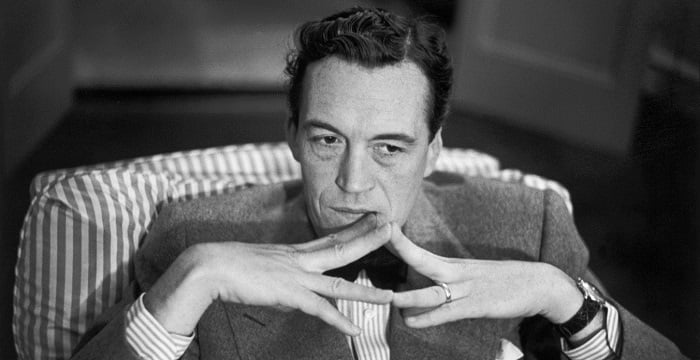 JOHN HUSTON: (1906-87)                             
John Huston was one of the movie industry's truly great directors, a man responsible for such classics as (in no particular order): The Treasure of the Sierra Madre (1948), The African Queen (1951), The Maltese Falcon (1941), Prizzi's Honor (1985), The Asphalt Jungle (1950), The Man Who Would be King (1975), The Misfits (1961), Heaven Knows, Mr. Allison (1957), The Red Badge of Courage (1951), Beat the Devil (1953), The Night of the Iguana (1964), Fat City (1972), Moulin Rouge (1952), The Life and Times of Judge Roy Bean (1972) and Key Largo (1948), to name but a few of the 47 films he helmed.
Huston was more than happy to assess many of the stars he worked with, both as a director and as an actor, and to publicly express his opinions of them and their work. Below are a number of his views regarding some of the movie industry's most revered players.
George C. Scott in The Hustler (1961)
[He had mixed feelings about actor George C. Scott, describing him as]: 'One of the best actors alive. But my opinion of him as an actor is much higher than my opinion of him as a man.'
Jack Nicholson in Chinatown (1974)
[For Jack Nicholson, however, he had nothing but praise]: 'I have great respect for him. Not only as an artist but as an individual. He has a fine eye for good paintings and a good ear for fine music. And he's a lovely man to drink with. A boon companion! I'd like to make more pictures with Jack Nicholson. Jack's a virtuoso. He can do the acting scales on one hand.'
Marilyn Monroe in The Misfits (1961)
[Huston directed Marilyn Monroe in The Misfits (1961) at the end of her life and career. She impressed him greatly.]: 'She went right down into her personal experience for everything, reached down and pulled something out of herself that was unique and extraordinary. She had no techniques. It was all truth, it was only Marilyn. But it was Marilyn plus. She found things, found things about womankind in herself. [He added the following comment regarding her death]: Marilyn wasn't killed by Hollywood. The girl was an addict of sleeping tablets and she was made so by the goddamn doctors.'
Clark Gable in The Misfits
[On Clark Gable whom he also directed in The Misfits]: 'Clark Gable was the only real he-man I've ever known, of all the actors I've met.'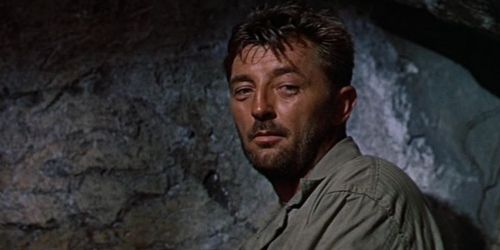 Robert Mitchum in Heaven Knows, Mr. Allison (1957)
[Robert Mitchum was forever ridiculing his profession and his own ability to do it justice. Huston felt quite differently about the man's ability as an actor]: 'I think Bob is one of the very great actors and that his resources as an actor have never been fully tapped. He could be a Shakespearean actor. In fact, I think that he could play King Lear.'
Peter Lorre in The Maltese Falcon (1941)
[Hungarian-born Peter Lorre impressed Huston when they worked together in The Maltese Falcon (1941)]: 'Peter Lorre was one of the finest and most subtle actors I have ever worked with. Beneath that air of innocence he used to such effect, one sensed a Faustian worldliness. I'd know he was giving a good performance as we put it on film, but I wouldn't know how good, until I saw him in the rushes.'
Susannah York in Freud (1962)
[Huston told his biographer that Susannah York was not an easy actress to work with when she was given a starring role in his film Freud (1962); stating she was arrogant with the crew, and refused to perform several scenes. He had wanted Marilyn Monroe for the role and was clearly disenchanted by Miss York being cast instead]: 'Susannah was the personification of the uninformed arrogance of youth.'
Humphrey Bogart in The Maltese Falcon 
[On Humphrey Bogart, however]: 'He was endowed with the greatest gift a man can have – talent. The whole world came to recognize it. With the years he became increasingly aware of the dignity of his profession – actor, not star. Himself he never took seriously – his work, most seriously. He regarded the somewhat gaudy figure of Bogart the Star with amused cynicism; Bogart the Actor he held in great respect. He is quite irreplaceable.'
Paul Newman in The Life and Times of Judge Roy Bean (1972)
[On Paul Newman]: 'Paul Newman is full of innovation. He has wonderful immediate ideas. Very often supplements mine, or has something better than my notions. Some action, perhaps.'
Elisha Cook Jr in The Maltese Falcon 
[Elisha Cook Jr., the wonderful character actor who played gunman Wilmer Cook in The Maltese Falcon (1941)]: 'Elisha Cook Jr. lived alone up in the High Sierra, tied flies and caught golden trout between films. When he was wanted in Hollywood, they sent word up to his mountain cabin by courier. He would come down, do a picture, and then withdraw again to his retreat.'
Marlon Brando in Julius Caesar (1953)
[On Marlon Brando]: 'Brando was something else entirely. Brando had an explosive thing; you felt something smouldering, dangerous, about to ignite at times. Did you see Julius Caesar (1953)? Christ! I will never forget that; it was like a furnace door opening – the heat came off the screen. I don't know another actor who could do that.'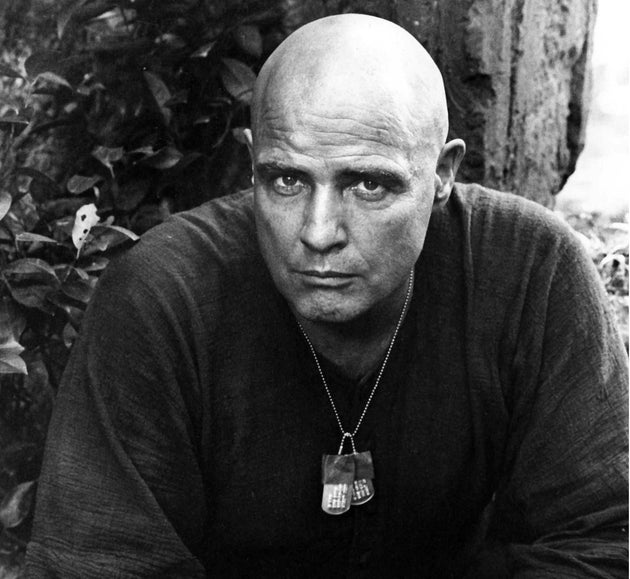 Brando in Apocalypse Now (1979)
'I think the worst thing I ever saw Brando do was Apocalypse Now (1979), which was just dreadful – the finish of that picture. The model for it, 'Heart of Darkness', has no finish either, and the movie-makers just didn't find one either. It's very good for a picture to have an ending before you start shooting.'
[Huston's opinion on which class of British actor generally appealed to American cinema audiences and which did not]: 'Hollywood doesn't like actors who are British classical actors. They like Michael Caine because he's a sort of English 'everyman'. But the Laurence Oliviers and the John Gielguds and Richard Burtons are not and can't be an 'everyman'. They have some quality of aristocratic greatness that Hollywood finds threatening.'
Albert Finney in Under the Volcano (1984)
[He certainly held a soaring view of British player Albert Finney's performance in Under the Volcano (1984), however]: 'I think it is the finest performance I have ever witnessed, let alone directed.'
Walter Huston in The Treasure of the Sierra Madre (1948)
[Unsurprisingly, Huston kept aside special praise for his own father, the actor Walter Huston, who picked up a Supporting Actor Academy Award for the last of his four nominations (1948's The Treasure of the Sierra Madre).]: 'I hate stars. They're not actors. I've been around actors all my life and I like them, but I never had an actor as a friend. Except Dad. And Dad never thought of himself as an actor. But the best actor I ever worked with was Dad. Dad was a man who never tried to sell anybody anything.'