Billy Bob Thornton
Billy Bob Thornton has been married six times (as of July 2020), the first five unions having ended in divorce. From 1978 until 1980, he was married to Melissa Lee Gatlin, who cited 'incompatibility and adultery on his part' in her divorce petition. They had one daughter, Amanda (Brumfield), who was born in 1979. In 2008, she was sentenced to twenty years in prison after being convicted of the second degree murder of her friend's one-year old daughter during a baby-sitting session.
Amanda Brumfield
Twenty-nine year old Amanda told investigators that the child, Olivia Garcia, fell from her playpen and hit her head, but acted normally afterwards and ate bananas. Amanda even painted the toddler's toenails before she went to sleep on the sofa, and only noticed later that the child was limp. She did not call the police for help for another two and a half hours, however. The medical examiner said the child's injuries (a fractured skull and brain damage) were inconsistent with Amanda's story. In 2019 an appeal was lodged by Amanda's mother. Billy Bob has long been estranged from both mother and daughter.
The  many faces of Helena Bonham Carter
Diminutive British star Helena Bonham Carter (she is just 5'2" tall) is descended from a very distinguished family. Her great-great-grandfather was British Prime Minister H.H. Asquith, the man who signed the document that took Britain into the nightmare that became World War One. Helena's great-great-grandmother was British activist Violet Bonham Carter who was, at one time, engaged to one of Asquith's protégées, none other than the young Winston Churchill. When Churchill decided to marry Clementine, Violet was involved in a rather mysterious fall off a cliff, the circumstances of which have been questioned for over a century.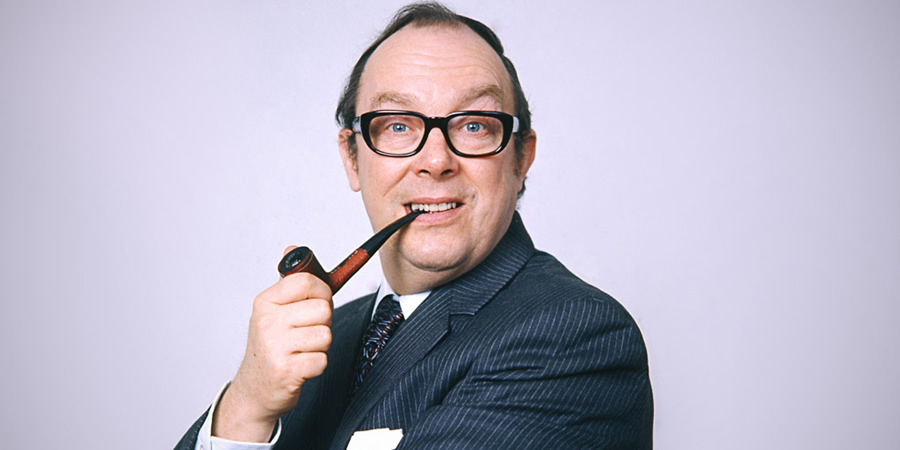 Eric Morecambe
Eric Morecambe was one half of the successful British comedy team of 'Morecambe & Wise' and a much-loved entertainer. He liked to tell of the time he suffered a heart attack and was lying on a stretcher in the A & E. The man who had taken him to hospital had been informed that Eric's condition was extremely serious and probably fatal, so the 'Good Samaritan' came to say goodbye. 'Do you think I could have your autograph', the man asked, '…before you go?'
Keira Knightley
It seems more or less inevitable these days that most young actresses have to be prepared to do nude or semi-nude scenes if they hope to be considered for many movie roles. Even big stars such as Keira Knightley are not exempt from this expectation. She did her first topless scene (at the tender age of fifteen), in a movie titled The Hole. The picture was filmed in 2000 and released in 2001. For legal reasons (due to the girl's age), her mother had to agree to Keira appearing semi-nude and the scenes had to be shot on a closed set.
Alan Rickman as Severus Snape
Shortly after landing the role of Severus Snape in Harry Potter and the Sorcerer's Stone (2001), Alan Rickman was told by writer J. K. Rowling of some character secrets about Snape, secrets that would not be revealed to the general public until the last book. Rowling felt it would help Rickman to understand Snape's bitterness towards Harry Potter if he was aware that Snape had once been in love with Harry's mother Lily before she wed another man and had his child. Harry was living proof to Snape of Lily's preference for another man. When directors of the later films would ask Rickman why he was playing a scene a certain way, or delivering a line in a particular manner, he would simply say that he knew something they did not.
Maureen O'Sullivan
Maureen O'Sullivan despised working with the chimpanzee Cheetah during the filming of the Tarzan movies at MGM, in which she portrayed the ape man's mate Jane. According to her daughter Mia Farrow, Maureen referred to the nasty primate as 'that ape son of a bitch'. Often dubbed 'Ireland's first film star', Maureen was a favourite of both Irving Thalberg and Louis B. Mayer at MGM, but their plans to make her a big star faded with Thalberg's death at age 37 of pneumonia in 1936, and she found herself relegated to romantic interest roles for the remainder of her career.
Myrna Loy
Myrna Loy was supposedly the favourite star of notorious bandit John Dillinger. He came out of hiding in July 1934 to see Manhattan Melodrama (1934), in which she starred, at the Biograph Theatre in Chicago, and was gunned down by police as he walked down the street after the film's conclusion.
Harpo Marx
Harpo Marx was rarely recognized when out of character because he was almost completely bald. He once crashed a costume party at the home of actress Marion Davies, dressed as Kaiser Wilhelm II, after which he had to hitch-hike to get home. Beverly Hills police arrested him on charges of vagrancy, illegal entry, escaping from jail in Gloversville, New York, impersonating the Kaiser and for impersonating Harpo Marx!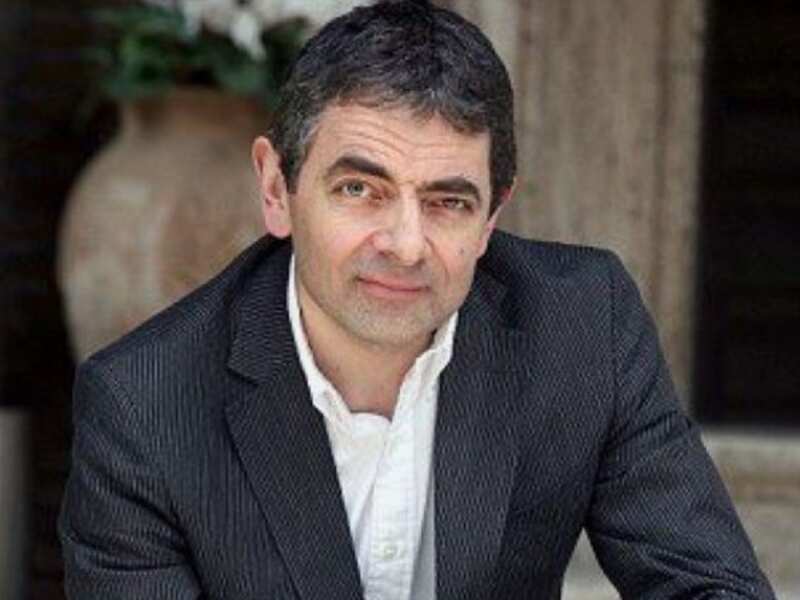 Rowan Atkinson
Much-loved British comedian Rowan Atkinson is not a naturally funny man in real life. 'People think because I can make them laugh on the stage, I'll be able to make them laugh in person', he says. 'That isn't the case at all. I am essentially a rather quiet, dull person who just happens to be a performer.' Stephen Fry, who was best man at Rowan's 1990 wedding said, 'he hasn't got an ounce of showbiz in him.' Surprisingly, he has a passion for fast cars and has owned several during his lifetime. These include a couple of Aston Martins, a Formula 1 McLaren, an Audi A8, a Mercedes Benz 500E, a BMW 328 and a Bentley, to name just a few of them. He is also a friend of Royalty, having attended the weddings of Prince Charles and Camilla Parker-Bowles and that of Prince William and Catherine, Duchess of Cambridge.
Nicole & Hugh in a shot from Australia (2008)
Whilst on the set of Australia (2008), Nicole Kidman saved her co-star Hugh Jackman from possibly receiving a nasty injury from a poisonous scorpion she spotted crawling up his trousers leg. Calmly telling him to remain still, she squatted down, scooped the creature into her hat; then walked over to the bush and released it. Everyone applauded her actions but several witnesses asked why she had not stomped on the scorpion once she had captured it. 'I would never kill an animal', she replied. 'Every creature has its purpose.'