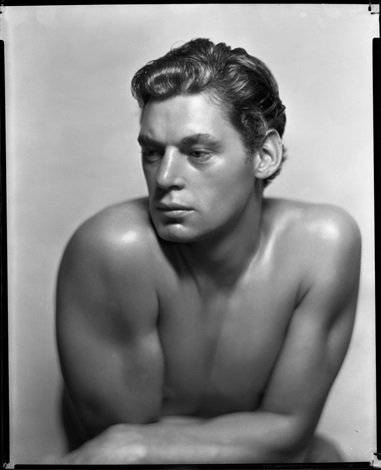 Johnny Weissmuller
Johnny Weissmuller achieved worldwide fame by winning five Olympic gold medals between 1924 and 1928, breaking the Olympic record in each victory. He represented the United States even though he was actually born in Timisoara, Romania, then a part of the Austro-Hungarian Empire. Johnny would claim he was born in Pennsylvania, thus ensuring his eligibility to compete as part of the US team. According to Johnny's son, his father switched identities with his brother Pete who was actually born in Pennsylvania, eight months after the family had migrated there. The boys' mother hatched the plan prior to the Olympic trials. For the rest of his life Weissmuller feared the Amateur Athletic Union would learn of the deception and strip him of his medals and records. He was the first man to break one-minute for the 100m freestyle and held every freestyle record from 100 yards to the half-mile.
Johnny in later years as 'Jungle Jim'
He was under contract to underwear company BVD when MGM head Louis B. Mayer got him released by agreeing to order many of his female stars to pose in BVD swimsuits. Mayer quickly placed him in the title role of Tarzan the Ape Man (1932) and the film was a box-office and critical success. Johnny was wildly popular with girls and a notorious womanizer, so the studio told him to divorce his wife and paid her $10,000 to agree to it. After 1942, however, MGM dropped its Tarzan series and Johnny, too, so he moved to RKO where he pumped out another six ape-man films followed by sixteen Jungle Jim programmers as his weight ballooned. His trademark Tarzan yell was something he had practiced as a child. At his request, a recording of it was played as his coffin was lowered into his final resting place in 1984.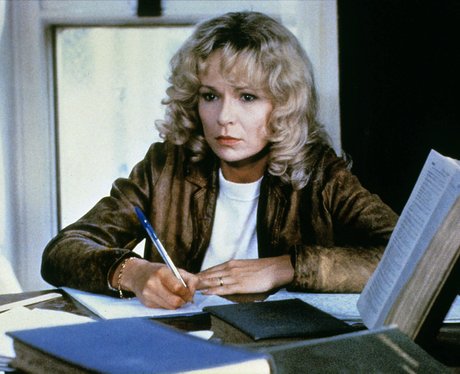 Julie Walters in Educating Rita (1983)
Whenever most cinema-goers hear the name Julie Walters they connect it with her wonderful performance in the title role of Educating Rita (1983), a performance that earned her an Academy Award nomination. Even though she originated the role in the Royal Shakespeare Company's West End stage production in 1980, she was not considered 'bankable' enough to star in the movie. Producers were set to give the part to – wait for it – Dolly Parton – until Michael Caine was cast and they had a rethink.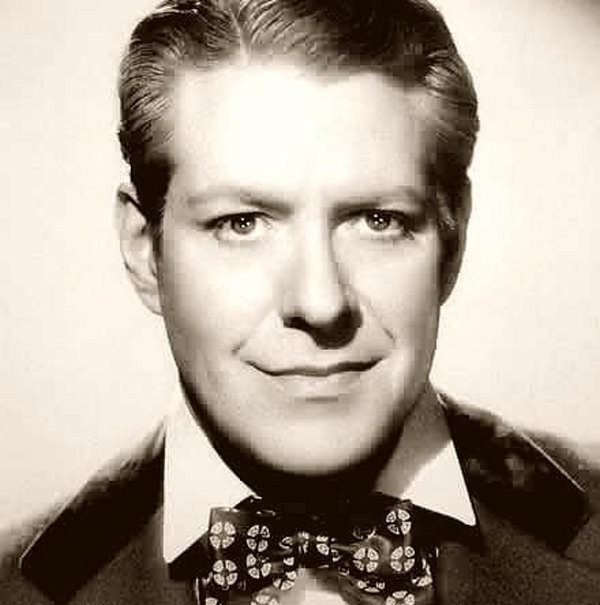 Nelson Eddy
Singer Nelson Eddy made several popular films with Jeanette MacDonald in the 1930s despite his complete lack of acting ability. When MGM chief Louis B. Mayer ordered him to test for his debut in Broadway to Hollywood (1933), the 33 year-old Eddy took a record fifty-eight takes before the exasperated test director gave up on him. Everyone was aware Eddy had zero ability as an actor, but Mayer persevered and ordered he be used, but for a singing sequence only, in the picture. He went on to become a star – of sorts.
Mark Lester in the 1970s and in later years
Mark Lester was nine years old when he was selected from two hundred and fifty hopefuls to play the title role in the 1968 musical Oliver! Not until 1988, was it revealed that all his singing in the film was dubbed by 23 year-old Kathe Green, the daughter of the film's musical director! When Mark was celebrating his 18th birthday in 1976, a drunken Oliver Reed brought along a prostitute as a birthday gift for the youth. A long-time friend of singer Michael Jackson, Lester confirmed to a News of the World reporter in August 2009 that he had donated his sperm to Jackson as a gift and that Michael's daughter, Paris, may very well be his own child!
Pop singer and Oscar-winning actor Burl Ives was an activist liberal Democrat who, in 1952, betrayed fellow folk singer Pete Seeger (and others) and denounced them as possible Communists to the House Un-American Activities Committee (HUAC). Why? To avoid being blacklisted himself, it appears. During the early days of World War Two he strongly opposed the United States entering into the conflict, but changed his tune in June 1941 when the Axis powers unexpectedly launched a massive invasion of the Soviet Union. From that day onward Ives avidly campaigned for the US to declare war on both Germany and Italy.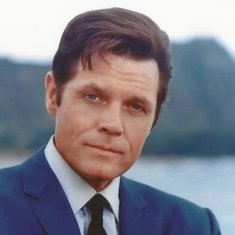 Jack Lord
According to some sources, Jack Lord of Hawaii Five-0 fame was considered for the role of Captain James T. Kirk in the TV series Star Trek: The Original Series in 1966 as a replacement for Jeffrey Hunter whose wife was making too many demands on his time. However, he was rejected by producer Gene Roddenberry and Desilu Studios because he insisted on 50% ownership of the show! William Shatner, who actually landed the part, remembered the situation differently. He said Jack tried on the Captain Kirk uniform, looked at himself in a three-way mirror, and said, 'There is no way I'm playing this fucking role!', and walked out.
Cliff Richard in Summer Holiday (1963)
The Cliff Richard & the Shadows film Summer Holiday (1963) was a huge success at the British box-office, beaten only by the actioner The Guns of Navarone that year. Although Cliff cancelled a South African tour in order to attend the premiere in Leicester Square, he ended up spending the evening at home watching a boxing match on TV instead. When his chauffeur-driven limousine arrived at the theatre for the premiere, it was mobbed by an estimated three thousand screaming fans and the singer was trapped inside the vehicle. Police became concerned over his safety and instructed the chauffeur to drive away and the premiere went ahead without its star in attendance.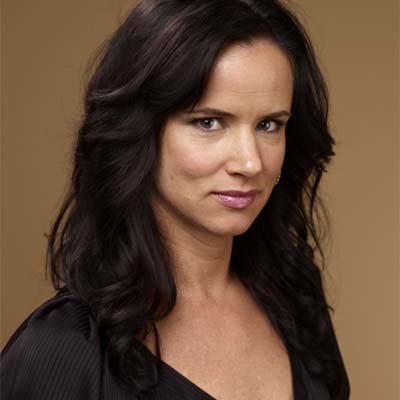 Juliette Lewis
Actress Juliette Lewis was legally emancipated from her parents at the age of fourteen and dropped out of high school just three weeks after starting there. 'Just to buck the system in California', she said, 'I bought a Mazda for $6,000 when I was fifteen without even bothering to get a license.' At sixteen she was arrested for being underage in an underground dance club. Meanwhile, she drove illegally from the age of fifteen until she was twenty-one. After being pulled over for not stopping at a stop sign she finally took the trouble to obtain a driving license. Juliette, like a number of actors and actresses in the movie business, is a member of the Church of Scientology.