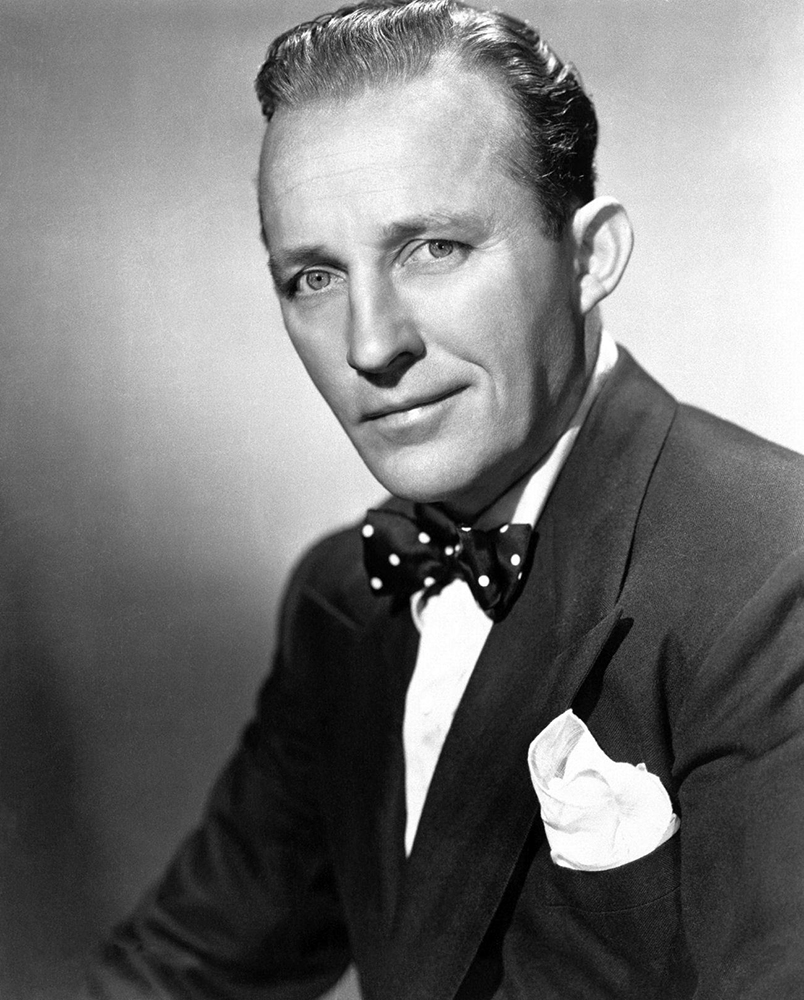 BING CROSBY
Actor/singer Bing Crosby married twice in his life and fathered seven children (six sons and a daughter). His first wife, singer Dixie Lee, gave birth to Gary in 1933; twin boys Phillip and Dennis in 1934, and Lindsay four years later in 1938. She and Bing were married from 1930 until her death in 1952. Five years later he married actress Kathryn Grant who gave him his fifth son, Harry, in 1958; his only daughter, Mary, a year later, and son number six, Nathaniel, in 1961. The marriage to Kathryn was delayed due to Bing's long affair with actress Grace Kelly, a relationship that ended when she chose to wed Prince Rainier of Monaco in April 1956. Kathryn was still married to Bing when a heart attack claimed him in 1977.
In 1983, eldest son Gary wrote a sensationalist 'tell-all' biography titled Going My Own Way, in which he criticized his father's violent ways, a stance that was partially supported by his brothers Lindsay and Dennis but not by Phillip who defended Bing. Lindsay and Dennis suffered from bouts of depression (as did their mother Dixie Lee for much of her life). Both men would ultimately take their own lives – Lindsay in 1989 and Dennis in 1991. Lung cancer took Gary four years after Dennis's suicide. Phillip defended his late father's reputation until a heart attack took him in 2004. It would be remiss not to note that Bing's children by his second marriage praised him as a kind and loving father in later life.
Bing & Dixie Lee
Just how much of Gary's anger towards his father stemmed from Bing's last will and testament is open to debate. It contained a clause that stated his sons could not collect their inheritance money until they turned sixty-five! Bing considered they had been amply provided for by a trust fund set up by their mother, a fund that was totally paid for by Bing anyway. Indeed, all four sons continued to draw money from it until their deaths.
Bing & 2nd wife Kathryn Grant
It might surprise readers to learn that between 1915 and 1980 (he died in 1977), Bing was the only actor to achieve #1 box-office status five times! This he did from 1944 until 1948. From 1934 until 1954, he made the top ten screen stars list no fewer than fifteen times. After 1980, three other actors have joined him as five times #1 box-office champions – Burt Reynolds, Clint Eastwood and Tom Hanks – and one star since then, Tom Cruise, has managed the feat seven times. Crosby's Best Actor Oscar for Going My Way (1944) is probably the icing (albeit questionable) on this already impressive acting cake.
Crosby's recording career figures are equally impressive. He scored with thirty-eight #1 singles over several decades, more number ones than even Elvis Presley or The Beatles. And twenty-three of these went gold, the two biggest-selling 'White Christmas' (1960) and 'Silent Night' (1970), going platinum. According to the Guinness Book of Records, 'White Christmas' alone has sold over 100 million copies around the world! It was eventually overtaken by Elton John's tribute to Princess Diana, 'Candle in the Wind', in 1997. At the time of Bing's death in 1977, he was the biggest-selling recording artist in history, although it must be pointed out that his sales figure are disputed to this day because they cannot be verified.
Keanu & Jennifer Syme
In November 1999, the baby girl Keanu Reeves and his girlfriend Jennifer Syme were expecting was stillborn, just a few weeks before the actual delivery date. The couple had planned to call her Ava. By April 2001, Keanu and Jennifer were estranged when the Jeep Cherokee Jennifer was driving careened onto the wrong side of a Los Angeles road near Highway 101, smashed into three parked cars and flipped over. The impact hurled Jennifer through the windscreen and she was killed instantly.
Marjorie & Michael Landon
Michael Landon married three women during his life, the second of them being Marjorie Lynn Noe. The marriage spanned nineteen years and produced four children before her husband instigated divorce proceedings. He had met and fallen in love with former make-up artist Cindy Clerico in 1981, as his TV series Little House on the Prairie wound down. He divorced Marjorie in January 1982 and wed Cindy a year later. When cancer claimed him in 1991, Marjorie was one of the few people who refused to attend his funeral, because, as she told their children, the divorce had already been like death to her.
Gale Sondergaard testing for the Wicked Witch role in The Wizard of Oz (1939)
The wonderful American actress Gale Sondergaard was all set to play the Wicked Witch of the West in The Wizard of Oz (1939) when the decision-makers decided to make the witch ugly rather than beautiful yet evil, so Gale walked away from the role. She had been the main inspiration for the look of the Evil Queen/Witch in Walt Disney's Snow White and the Seven Dwarfs back in 1937. Happily, Margaret Hamilton's stint as the Wicked Witch of the West/Miss Gulch was brilliant and has since achieved almost legendary status.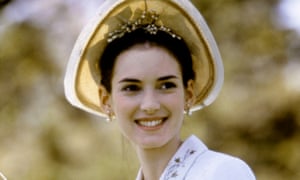 Winona Ryder
Winona Ryder owns some priceless possessions worn or used by Hollywood stars in movies down through the decades. Along with bongo drums once owned by Louis Armstrong and Sandra Dee's bikini from the 'Tammy' movies, she has a vintage costume collection that includes the following items: Claudette Colbert's gown from It Happened One Night (1934), Olivia de Havilland's blouse from Gone with the Wind (1939), Leslie Caron's dress from An American in Paris (1951) and Russ Tamblyn's jacket from West Side Story (1961).
Shirley Temple
At the height of her popularity, Shirley Temple became the subject of many myths and rumours, some of them propagated by the Fox press department who often publicized her as a natural talent with no formal acting or dance training. False claims circulated that Shirley was not a child at all, but a 30 year-old dwarf! It was argued that she never lost any baby teeth, that her teeth had been filed to look like baby teeth. It was even rumoured she wore a wig and that she was, incredible as it might seem, – a Communist! Of course, it was all bunkum.