Barbara Stanwyck & husband Frank Fay
Thirty-seven year-old comedian Frank Fay married 21 year-old chorus girl Barbara Stanwyck in August 1928, their stormy union ending in divorce in 1935. Fay was an egotist and an abusive, unpopular drunk. A standing joke around Hollywood begged the question, 'Who has the biggest prick in Hollywood?' The answer – Barbara Stanwyck, because she is married to Frank Fay. Their unhappy union finally ended after a drunken brawl, during which Fay tossed their three year-old adopted son Dion in the swimming pool! The boy survived but the marriage didn't. Barbara had had enough.
Faye Dunaway & Bette Davis
In an interview with Johnny Carson in 1988, Bette Davis described Faye Dunaway as the worst person she had ever worked with, calling her 'totally impossible', 'uncooperative', and 'very unprofessional'. Dunaway denied Bette's claims, writing the following in her autobiography. 'Watching her, all I could think of was that she seemed like someone caught in a death throe, a final scream against a fate over which no-one has control. I was just the target of her blind rage at the one sin Hollywood never forgives in its leading ladies: growing old.'
George Sanders
In 1937, George Sanders told David Niven that he intended to commit suicide when he got older. And in 1972, at the age of 65, he did just that. A lover convinced him to sell his beloved house in Majorca, Spain, and soon afterwards he checked into a hotel in Barcelona. A couple of days later his body was discovered next to five empty tubes of Nembutal. He left a note. It read: 'Dear World, I am leaving because I am bored. I feel I have lived long enough. I am leaving you with your worries in this sweet cesspool. Good luck.'
 (L to R) Tommy Chong – Jordan Belfort – Leonardo DiCaprio
Tommy Chong, one half of the Cheech & Chong comedy duo, was sent to federal prison in 2003 on drug paraphernalia charges for nine months. Whilst there, his cube-mate was none other than stockbroker Jordan Belfort who would regale him with wild tales of his stockbroking career. Tommy encouraged Belfort to write a book about it and the result was the novel on which the movie The Wolf of Wall Street (2013) is based. The two men have remained friends ever since.
(L to R) Gene Hackman – Dustin Hoffman – Robert Duvall
When they were both unknowns, Dustin Hoffman and Gene Hackman were classmates at the Pasadena Playhouse while learning their craft. Later, they roomed together in New York at Hackman's one-bedroom apartment on 2nd Avenue. Hoffman slept on the kitchen floor and originally Hackman had offered to let him stay for just a few nights, but Hoffman would not leave. Eventually, Gene talked him into sharing an $80 a month apartment on Manhattan's Upper West Side with their mutual, similarly struggling friend Robert Duvall. The three men would all win Oscars eventually – five between them, in fact, as of September 2019.
Grauman's Chinese Theatre
Doubt still exists over whose footprints were the first to appear in the cement at Grauman's Chinese Theatre. Officially, Mary Pickford and her husband Douglas Fairbanks started the ball rolling when they placed their hand and footprints there on April 30, 1927. However, Hollywood legend has it that the very first star to do so (albeit unofficially), was Norma Talmadge when she accidentally walked onto the wet cement prior to the official opening of the theatre.
Lois Nettleton
Lovely actress Lois Nettleton was crowned Miss Chicago 1948 and was a semi-finalist in that year's Miss America pageant. In the 1950s she phoned radio host Jean Shepherd on his radio show at WOR-AM one evening. That first call led to many others and the beguiled Shepherd began broadcasting their telephone conversations on the air. After a while she became a frequent guest on his show, known to the listeners as 'The Caller'. Together, quite by accident, they had created the first 'call-in radio show'. In 1960 they were married although the union ended in divorce seven years later. Sadly, Lois succumbed to lung cancer in 2008.
Lillian & Dorothy Gish
In the early 1900s, sisters Dorothy and Lillian Gish were in the same stage company as a young Toronto girl named Gladys Smith. The three were friends but drifted apart over the ensuing decade. Then, on a trip to New York City in 1912, the Gish sisters decided to go to the cinema to see the latest 'flicker'. It was a Biograph film titled Lena and the Geese and, as they watched the star of the picture appear on the screen, Dorothy grabbed Lillian's arm and exclaimed, 'That's Gladys Smith!' And so it was. She had changed her name to Mary Pickford and was now making 'flickers' for Biograph Studio. On their next visit to the Big Apple, the sisters renewed their friendship with Mary and she introduced them to director D.W. Griffith. They were on their way.
Harvey Weinstein & Rose McGowan
The New York Times reported that actress Rose McGowan was one of at least eight women with whom beleaguered producer Harvey Weinstein has settled, rather than risk a court case. She has often hinted that she was sexually assaulted in a hotel room during the Sundance Film Festival in 1997. On Twitter, she referred to the incident as 'rape', but would not disclose who raped her, only giving multiple clues that the man was probably Weinstein. The $100,000 paid by him to her was, according to 'The Times', not to be construed as an admission of guilt, but rather to 'avoid litigation and buy peace.' In 2018, Rose had this to say about Weinstein: 'He doesn't deserve to live. He doesn't deserve to breathe. I pretended to have an orgasm.'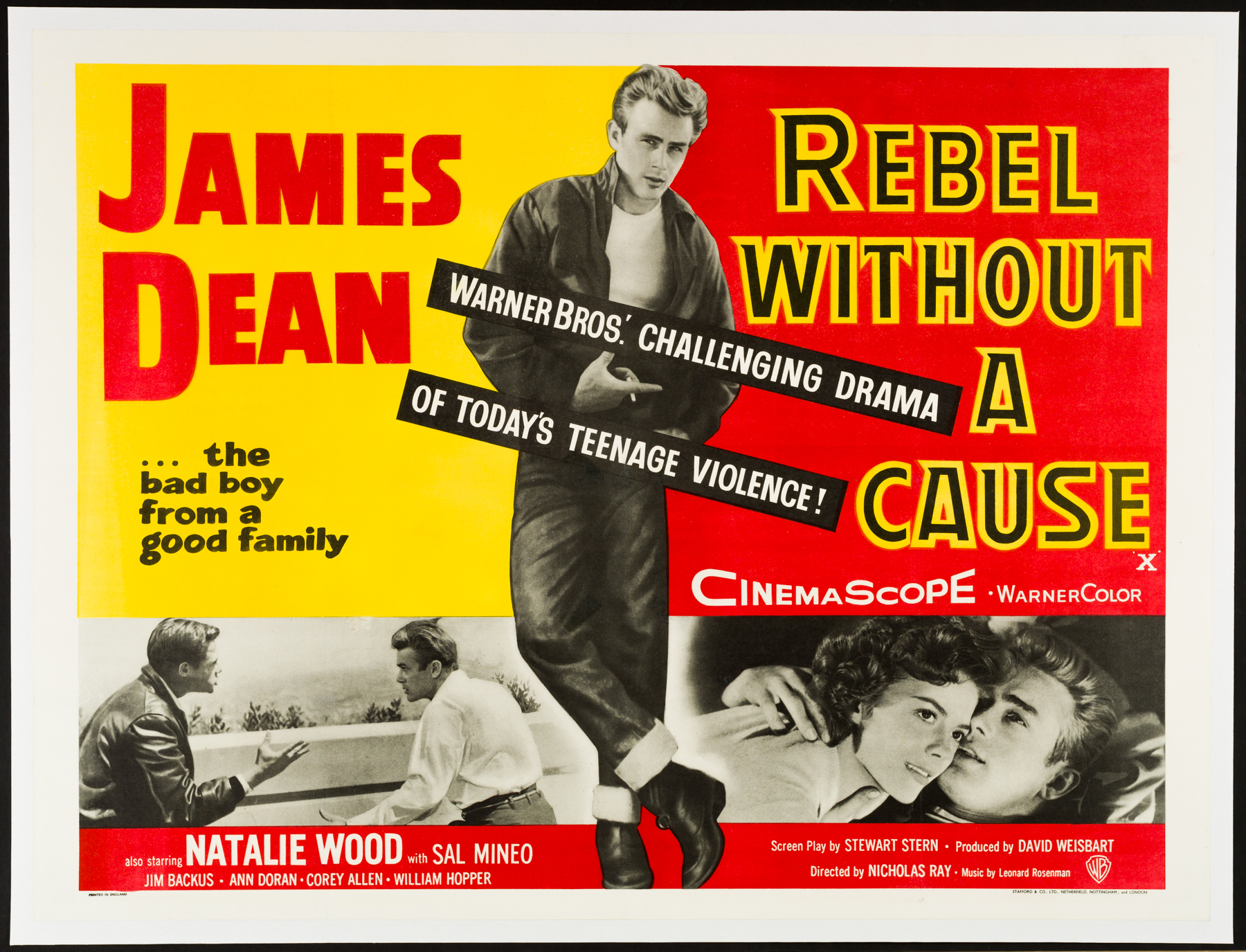 I thought James Dean was pretty good in East of Eden (1955), yet all the accolades for his best performance and his best film seem to be directed at Rebel without a Cause (1955), a so-called 'classic'. There were three Oscar nominations for 'Rebel'; Natalie Wood for Best Supporting Actress, Sal Mineo for Best Supporting Actor and Nicholas Ray for Best Writing. Not surprisingly, none of them was successful. Mineo and Wood were spud ordinary, not in any way memorable, and the writing was rubbish. In fact, the picture itself did nothing for me, whatsoever, leaving one to ponder whether or not it would have still been deemed a classic had Dean lived. I sincerely doubt it.