PATRICK MACNEE (1922 – 2015)                     
The British actor who made a name for himself in the sixties and seventies playing John Steed in a couple of popular TV series – The Avengers and The New Avengers – was called up for the United Kingdom Armed Forces just as he was about to play his first West End leading role opposite none other than Vivien Leigh. It was October 1942 when he joined the Royal Navy as an ordinary seaman and, by June '43, he was commissioned as a sub-lieutenant, becoming a navigator on Motor Torpedo Boats in the English Channel and North Sea.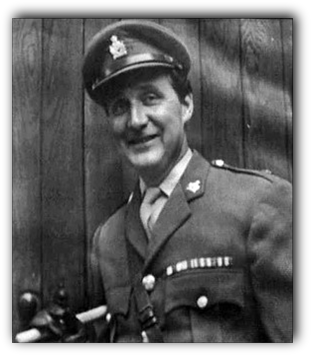 MacNee in uniform WW2
Re-assigned as a first lieutenant on a second MTB, he caught bronchitis just prior to D-Day in June '44 and was recuperating in hospital when his boat and crew were lost in action. Two of his crew received DSMs. MacNee left the Navy in 1946, enjoyed a distinguished film, television and stage career, ultimately passing away from natural causes in 2015 at the age of 93.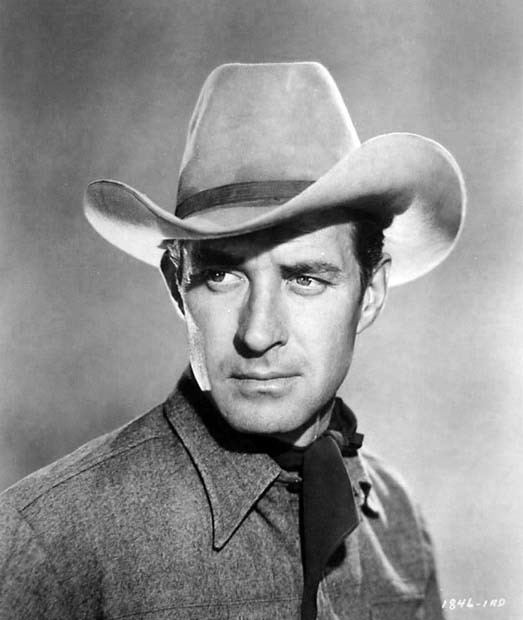 JOCK MAHONEY (1919-89)                                 
He was a stuntman before becoming an actor. Before that he was a civilian instructor in the US Army Air Corps until he enlisted in the Marines in '43. He earned his wings and flew F4U Corsairs without actually seeing any combat. Mahoney was a part-time war correspondent as well. After being discharged from the Marine Corps he moved to Los Angeles and was a horse breeder for a while until he began getting work as a stunt double for the likes of Gregory Peck, Errol Flynn and John Wayne.
Sally Field, Mahoney & her mother Margaret Field
By 1950, Columbia began using him as a stunt double for the aging Charles Starrett in its Durango Kid series until, in 1962, he became the thirteenth Tarzan. By the time he had completed his second outing as the legendary vine-swinger, however, he was 44 years old. The combination of his age, plus the effects of dengue fever and dysentery contracted in the jungles of Thailand while he was shooting Tarzan's Three Challenges (1963), convinced decision-makers to replace him. Back in 1952, he had wed actress Margaret Field, the mother (from a previous marriage) of future Oscar-winning actress Sally Field. In 2018, Sally wrote in her memoirs, titled In Pieces, that Mahoney had sexually abused her throughout her childhood. At 17 she aborted his child in Mexico! His marriage to Margaret ended in divorce in 1968. In 1989, two days after being injured in a car crash, Mahoney died from a stroke at the age of 70.
FREDRIC MARCH (1897-1975)                                                                                       
By the time World War Two had broken out, Fredric March was already in his forties and too old to be called up. Besides, he had already done his bit in the First World War as an artillery lieutenant in the United States Army. In July 1936, he co-founded the Hollywood Anti-Nazi League (HANL), along with writers Dorothy Parker and Donald Ogden Stewart, director Fritz Lang and composer Oscar Hammerstein. This did not, however, save him from being investigated by the HUAC in 1938, during one of its earliest hunts for Communists in the film community. A HUAC sub-committee, led by Representative Martin Dies, questioned him again in July 1940.
Throughout the 1939-45 conflict he traveled over 40,000 miles on USO tours, was extremely active in fundraising enterprises, and regularly volunteered his time to serve at the Stage Door Canteen. He won two Academy Awards during his long and distinguished career, the second of these for his portrayal of a serviceman returning from the war in The Best Years of Our Lives (1946). Prostate cancer claimed him in 1975.
TONY MARTIN (1913-2012)                                 
It would be fair to say that much of the resentment that sections of the military and the media felt towards movie stars entering the armed forces, stemmed from the Tony Martin situation. Fresh from a string of well-publicized romances, (the most recent of them with Lana Turner), he was classified 1A after Pearl Harbor and immediately embarked upon a campaign to get himself a commission. Naval Intelligence accused Martin's commanding officer of accepting a bribe from him in exchange for a commission. It was an unfounded accusation that spawned a host of phony headlines and made military life extremely difficult for the singer/actor for the rest of the war. It also fueled the argument in some quarters that movie stars were publicity-seeking imposters, unfit for serious military service.
Tony & his wife Cyd Charisse
Tony's commanding officer was found not guilty of the accusations, but was forced to resign his commission anyway. Martin was asked to hand in his Navy uniform. He did so, then promptly joined the Army as a buck private, eventually ending up in the Army Air Corps. He went to radar school before ultimately being sent to the China-Burma-India (CBI) Theatre, where he was placed in charge of organizing USO shows for the region. He came home with a Bronze Star for his services and renewed his romance with old flame Rita Hayworth. He also accepted an invitation to meet the judge advocate who had handled the Navy's case against him. 'I went over to his hotel, hit him in the mouth and left', Martin admitted. 'It was one of the most satisfying moments in my life.'
His first marriage was to actress/singer Alice Faye (1937-41), but it was his second union that proved to be with the love of his life. Stunning dancer/actress Cyd Charisse became the second Mrs. Tony Martin in 1948, and would remain so until her death sixty years later in 2008. Her husband lived on for another four years, dying from natural causes at the age of 98.
HARPO MARX (1888-1964)                      
Harpo Marx never went overseas at any time during the Second World War. However, during the four years the USA was in the conflict, he traveled an impressive 200,000 miles across the United States, playing his harp in front of more than a half million servicemen. On one memorable occasion he was playing in the outdoor courtyard of a hospital in California, for hundreds of patients looking down from their rooms above. They could see him playing his harp near the hospital fountain, a replica of the Manneken – Pis, the famous Brussels statue of a little boy urinating. As Harpo played, it was apparent to all that the splashing from the fountain was annoying him. Finally, in apparent frustration, he stopped the music, turned to the statue, put his finger to his lips and shook his head. Slowly, the little boy stopped urinating and the audience erupted. Harpo had arranged with the maintenance staff beforehand to turn off the fountain on his signal! After undergoing heart surgery in 1964, this much-loved, gentle man died aged 75. Groucho Marx's son Arthur said later that the only time he ever saw his father cry – was at Harpo's funeral.