CAROLE LOMBARD (1908-42)                                                          
There is no doubt that the greatest wartime tragedy to befall Hollywood was the death of popular actress Carole Lombard in a plane crash. She had a fervent interest in international politics ever since supporting the Loyalists in the Spanish Civil War, so her marriage to screen idol Clark Gable came as a surprise to those who knew them. Clark was completely indifferent to both that cause and to the plight of England in her struggle against the Nazis, while Carole did volunteer work for 'Bundles for Britain' and became an intense anti-Nazi. She completed what would be her final movie with Jack Benny her co-star, To Be Or Not To Be, just as America entered the war at the end of 1941. The picture was held back for release in 1942 but Carole would never live to see it. On its release on 6 March 1942, producers chose to remove a part of the picture in which her character ironically comments, 'What can happen in a plane?'
Carole & husband Clark Gable
Soon after Pearl Harbor, she and Clark were asked to launch a bond-selling drive in the American heartland. Gable managed to avoid it but nevertheless approved Carole going along, although she would doubtless have gone anyway, with or without her husband's approval. Accompanied by her mother and Clark's personal PR man, Otto Winkler, she left Los Angeles by train in January 1942. On the 14th thee trio flew to Carole's home state of Indiana. In Indianapolis she sold two million dollars' worth of war bonds in a single day. Carole's mother was extremely afraid of flying and even had a premonition of disaster when they were about to return to Los Angeles. She wanted to take the train back, but Carole got wind of an alleged affair between her husband and his Somewhere I'll Find You co-star Lana Turner, and decided to rush back to LA as quickly as possible. A coin was tossed and Carole won. They would take the plane.
Launching the Liberty Ship SS Carole Lombard in 1944
In Albuquerque, nine military officers had orders to 'bump' any civilians off the flight and to take their seats, but Carole used her considerable charm to get them to permit her trio to remain on board. Approximately 33 miles south-west of Las Vegas, at 7.20pm TWA Flight 3 flew into an almost vertical rock cliff, near the top of Potosi Mountain in the Spring Mountain Range. The three crew members and all nineteen passengers died on impact. Later investigations revealed that the pilot had been reprimanded several times before for not following flight instructions. The man had a tendency to take shortcuts through restricted areas to make up for lost time. Tragically, he had done so again. On January 15, 1944, one day short of the second anniversary of Carole's death, the SS Carole Lombard, an American Liberty Ship was christened. Her good friend Irene Dunne launched the vessel, accompanied by Captain Clark Gable (still in uniform), Madalynne Field (Carole's secretary), and MGM boss Louis B. Mayer.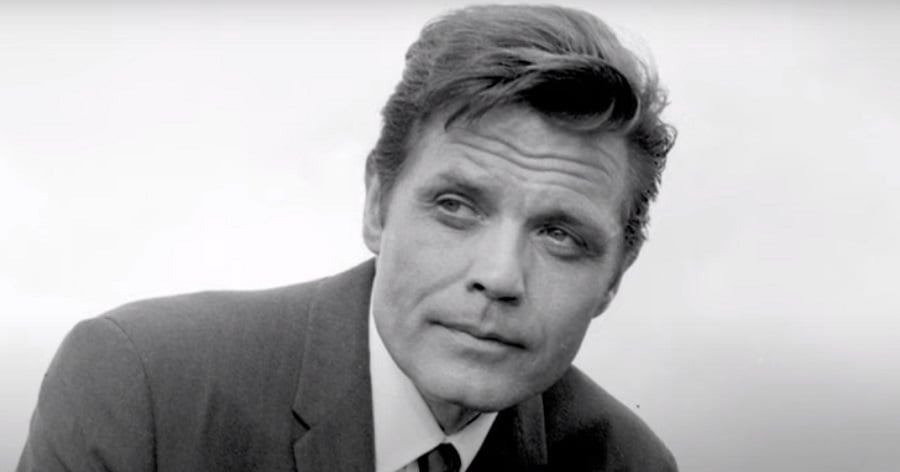 JACK LORD (1920 – 98)                                                                       
The actor who portrayed Steve McGarrett in television's Hawaii Five-O (1968-80) series, was born in Brooklyn, New York City in December 1920. Almost twenty-one years old when Pearl Harbor brought the USA into the Second World War, he completed part of his education at the United States Merchant Marine Academy, prior to his re-location to Fort Trumbull in New London, Connecticut. Graduating from there as an Ensign with a Third Mate's License, he spent the first year of America's involvement in WW2 with the United States Army Corps of Engineers, building bridges in Persia (now Iran), before returning to the Merchant Marine as an Able Seaman.
He enrolled in the deck officer course at Fort Trumbull and it was while he was making maritime training films there that he took to the idea of acting for a living. Lord was enormously popular as Detective-Captain Steve McGarrett in the Hawaii Five-O series, accumulating an estate totaling around $40 million by the time of his death. Jack suffered from Alzheimer's disease for the last seven years of his life, although some sources say it first struck him during the twelfth season of Hawaii Five-O in 1979, almost twenty years before his death from congestive heart failure at the age of 77. A known philanthropist, his entire estate went to Hawaiian charities upon his wife's death at age 100 in 2005.
MYRNA LOY (1905 – 93)                                                                                                                                
Myrna captured the hearts of millions of movie-goers as Nora Charles in the Thin Man series opposite William Powell. In America she was also an active supporter of the war effort, particularly after Pearl Harbor, but even as far back as 1938 she was trying to convince her co-stars of Hitler's intentions to swallow up Austria, Czechoslovakia and Poland. Unlike most of her contemporaries, she had the advantage of having read the Nazi leader's book Mein Kampf. Jewish MGM executive Arthur Loew infuriated her when he warned her about mixing politics with her career. 'Here I was fighting for the Jews', she raged, 'and they're telling me to lay off because there's still money to be made in Germany.' This was early in the thirties, of course. In time, her bosses would come to acknowledge the threat of Nazism, not only to the rest of Europe but to the world in general. That would not happen, however, until the highly lucrative German market had dried up and blown away.
Myrna in her Red Cross uniform during WW2
Myrna all but abandoned her screen career during the war in order to devote much of her time to the Red Cross. Her publicized criticism of Hitler and the Nazis resulted in her name appearing on their blacklist and her movies being totally banned in Germany. She helped run a Naval Auxiliary Canteen and toured frequently, tirelessly raising funds for the war effort. She returned to films with The Thin Man Goes Home (1945). Designated to receive a lifetime achievement Oscar in 1991, she was too ill to attend the Academy Awards ceremony and had to accept it via camera. Myrna was 88 when she passed away in 1993, having previously undergone two mastectomies.
WILLIAM LUNDIGAN (1914-75)             
New Yorker Bill Lundigan was being groomed by Louis B. Mayer at MGM for big things when he was suddenly struck by a severe case of patriotism and enlisted in the Marine Corps, despite being draft-exempt due to a physical injury. Mayer was furious, having spent studio time and money giving him the star treatment, and dropped his contract there and then. Lundigan became a combat photographer and served in the bloody invasions at Peleliu and Okinawa. Both were slaughter houses and he was wounded on Okinawa. Lundigan finished the war as a corporal and returned to Hollywood with the intention of freelancing as a movie actor. Twentieth Century Fox placed him in a few films but he never quite hit the big time. The New York Times accurately described him as, 'the male counterpart to the girl next door.' He died at the age of sixty-one of apparent heart failure in 1975.