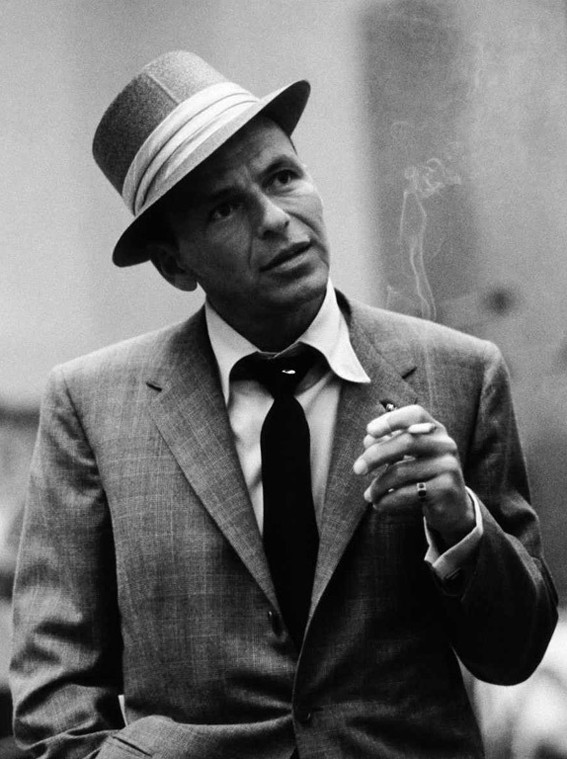 Tommy Dorsey & Frank Sinatra
There is a story that has found its way into entertainment legend, of how a mobster pal of Frank Sinatra's got Tommy Dorsey to let Frank out of his long-term contract by simply putting a gun to the band-leader's head and issuing the following threat: 'Either your signature or your brains are going to be on this contract. What will it be?' Tommy signed and Frank was free to pursue a solo career. In an interview, however, Sinatra denied the story outright. Dorsey had certainly made it clear that he would keep one third of every dollar 'ole Blue Eyes' would earn forever if he walked out on their contract, so Frank asked the secretary of the American Federation of Radio Artists to pay Dorsey a visit. The man made it very clear that unless Frank was released from his contract, Dorsey and his orchestra would no longer be heard on American radio. Ever! So Tommy signed. Feel free to choose whichever of the two tales to believe.
Anita Page
Anita Page was an actress who, at the height of her popularity in 1929, was receiving 10,000 fan letters a week, second only to Greta Garbo, yet today she is all but forgotten. Over one hundred of those fan letters came from an Italian gent by the name of Benito Mussolini! That same year she starred in The Broadway Melody, the first sound film to win the Academy Award for Best Picture. Anita also played Clark Gable's first on-screen love interest in the 1931 feature The Easiest Way and was escorted to her 21st birthday party at the Hollywood Roosevelt Hotel in 1931 by matinee idol Robert Young. Marion Davies, the mistress of newspaper magnate William Randolph Hearst, was her closest friend.
William Haines & Anita Page
In a 2004 interview, Anita explained why she retired from movie-making in 1936. She said it was due to her refusal to give in to the sexual advances of her MGM bosses, Louis B. Mayer and his 2IC Irving Thalberg, who was married to Norma Shearer at the time. Back in 1932, homosexual actor William Haines had been pressured by Mayer into proposing marriage to her, but she considered him to be more of an older brother than a possible love interest so she declined. Anita lived to the age of 98 before dying from natural causes in 2008.
  Gwyneth Paltrow 2001          
On September 11, 2001, a New York woman named Lara Lundstrom Clarke was on her way to catch a train when she jay-walked in front of Gwyneth Paltrow's car. She stopped in the street when she recognized the driver of the vehicle, and the two women stared at each other long enough for Lara to arrive late at the railway station, to see her train pulling out without her. She was forced to wait for the next train and, consequently, arrived late for work at the World Trade Centre on that fateful day. The first tower had already fallen. Clearly, the delay had saved her life.
Willie Nelson
When the IRS went after singer/actor Willie Nelson for the $16.7 million he owed in back taxes, they seized almost all his possessions, leaving him only his favourite guitar and his tour bus (so he could continue earning a living). Everything else was sold at auction. As a way of saying 'thank you' for all the free concerts he had performed in support of Farm Aid, many of Willie's fans bought his stuff at the auction – and then gave it all back to him!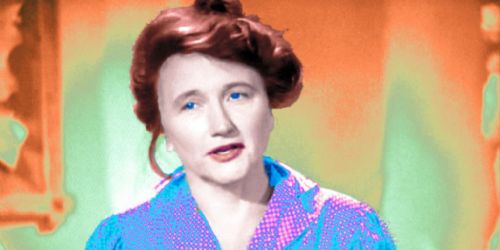 Marjorie Main
Marjorie Main was born Mary Tomlinson in Acton, Indiana in 1890. By the time World War Two came around she had achieved a measure of success as a comedienne in a number of small roles throughout the twenties and thirties. Then, after the war, she played Ma Kettle in The Egg and I (1947), for which she was Oscar-nominated. With Percy Kilbride as Pa Kettle, she then starred in a string of 'Ma & Pa Kettle' comedies that made her famous. She had married once, back in 1921, the union lasting until her husband's death in 1935. For the rest of her life she remained in a relationship with actress Spring Byington who, as Penny Sycamore, would be Oscar-nominated for You Can't Take it With You (1938). Marjorie lived in fear of germ contamination and often wore white gloves and a surgical mask on the sets of her movies. She also liked to 'discuss' things with the ghost of her late husband whenever she needed to make a decision, even if it meant interrupting a scene in a movie. After arriving at her decision she would then advise the director that it was OK to shoot the scene. She was 85 years old when lung cancer claimed her in 1975.
Matinee idol Ramon Novarro circa 1925
Silent star Ramon Novarro played the title role in the 1925 version of Ben-Hur: A Tale of the Christ. In October 1968, just ten months before the Manson murders appalled the Hollywood community, the elderly homosexual actor was murdered in his home. Two brothers, Tom and Paul Ferguson, had called him and offered their sexual services. Novarro had often hired male prostitutes in the past and the Fergusons managed to obtain his phone number from a previous guest. His killers tortured Ramon for several hours as they endeavoured to get him to say where he had hidden his money. The sad fact was that he had no money anyway. In the end he drowned in his own blood as the brothers took a paltry $20 from his pocket and left. Two years later they were convicted of his murder and given long prison terms. Unbelievably, they were released in the mid-70s! Both men immediately re-offended and were re-arrested later for unrelated crimes. They were given longer sentences than those they had received for killing Ramon. The older brother admitted responsibility for his murder in 1998.
Boris Karloff
Away from the screen Boris Karloff was a serial adulterer, a fact that was kept from his fans throughout his long career. He married at least six times; possibly seven or eight times. Five of his divorces resulted in him marrying the 'other woman', the one he had been carrying on an affair with, and thus repeating a pattern of serial adultery. Although he lived in the United States for forty-five years, he never did take out American citizenship. Oddly enough, he only got the Frankenstein's monster role that made him famous in 1931 because Bela Lugosi had already turned it down. Bela did not relish the thought of having to put on so much make-up each day. He also had no interest in playing a character who was mute.