GOLDIE HAWN (1945 – )                          
Goldie Jeanne Hawn was born in Washington DC in November 1945 but grew up in Maryland. Her mother was Jewish and the daughter if Hungarian immigrants, so Goldie was raised in the Jewish faith. Her father was Presbyterian. Today, she is a devout Buddhist who describes herself as a 'Ju-Bu'. Beginning at the age of three, she started taking ballet and tap dancing lessons. At nineteen she ran and instructed a ballet school before becoming a professional dancer. Her work took her all over the world.                    
Goldie wrote in her autobiography that she lost her virginity to a fellow summer stock actor named Willy Hicks when she spent two summers with the Lake Matoaka Amphitheatre in Williamsburg, Virginia. She was 17 and Hicks was 29. As happens with many 'first loves' for many young girls, she expected marriage and children but the guy did not. Hicks suddenly ended their relationship, citing their twelve-year age difference as his reason for calling it a day.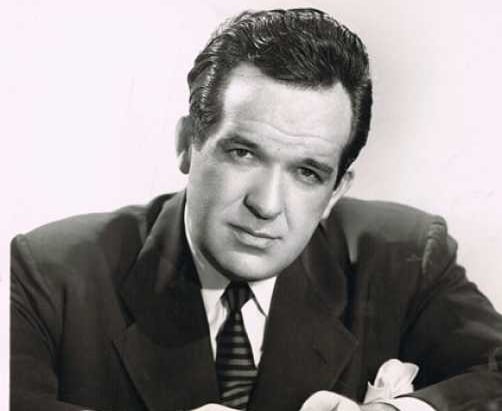 Cartoonist Al Capp
She wrote of the time, in 1965, when she was conned into an audition with famed cartoonist Al Capp, the 55 year-old, one-legged creator of the Li'l Abner comic strip. One of his procurers in New York City convinced Goldie that he wanted her to audition for a part in an upcoming television series. She went to Capp's apartment where he promptly exposed himself and came on to her! She angrily refused his advances and left in tears after an irate Capp told her she was never going to make anything of her life, that she should 'go and marry a Jewish dentist because you'll never get anywhere in this business.' When Goldie joined the cast of Rowan & Martin's Laugh-In on TV in 1967 and became a star, she sent Capp a sarcastic telegram that read: 'As you can see I didn't have to marry a Jewish dentist after all.'
Goldie in Laugh-In (1968)
One of Grace Kelly's biographers described the appalling Mr. Capp attempting to force her to have sex with him in his Manhattan apartment, after she too had been lured into an interview by one of his 'talent scouts'. Investigative journalist Jack Anderson wrote, in 1971, that Capp also exposed his genitals to four female students at the University of Alabama. Another incident, this time at the University of Wisconsin Eau Claire, resulted in him finally being arrested and tried. He was fined a paltry $500 for indecent exposure and sodomy. The subsequent publicity, however, effectively destroyed his career and reputation. Who knows how many other young women were accosted at his hands?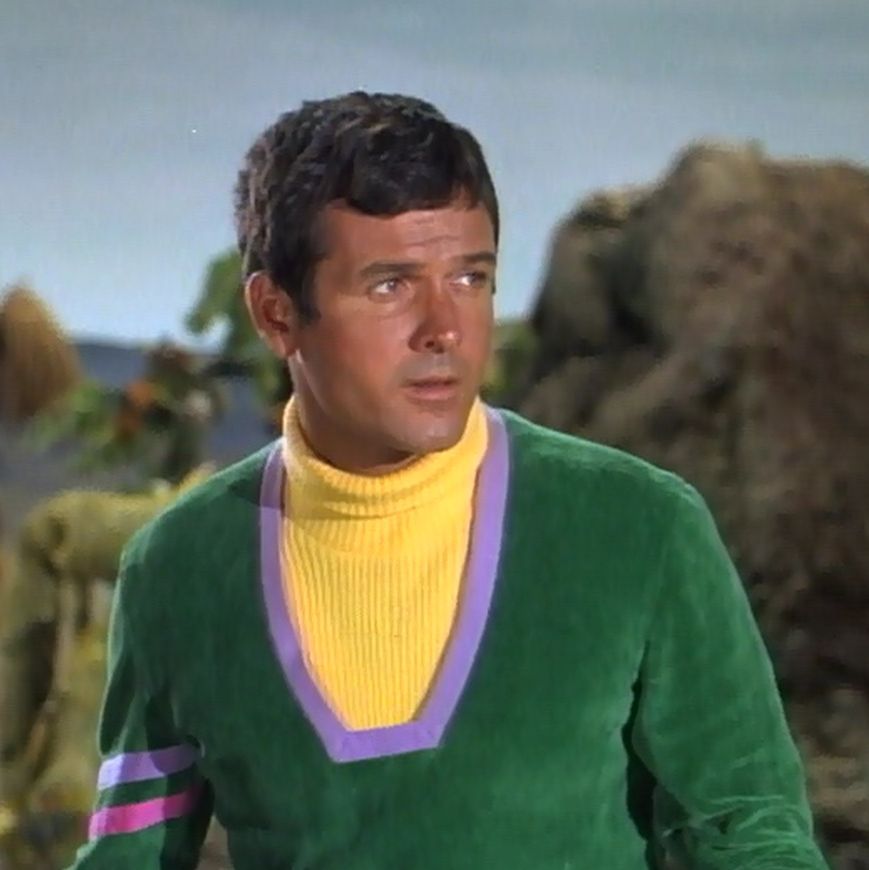 Mark Goddard as Don West in Lost in Space
Goldie's pre-fame boyfriends included crooner Spiro Venduras. They started going out in 1964 and dated for about a year before they moved on to other partners. Actor Mark Goddard, ten years her senior, entered into a lengthy relationship with Goldie in the mid-sixties. Fans of the decidedly pathetic (yet immensely popular) sci-fi TV series Lost in Space (1965-8), will no doubt recall him playing Major Don West, one of the show's principal characters.
Marriage to Gus, Honolulu 1969
Goldie was 23 and hitting it big with Laugh-In, when she married dancer (later director) Gus Trikonis in Honolulu in 1969. They would, however, separate in 1973 and divorce in 1976. He played Indio, one of the 'Sharks', in West Side Story (1961), possibly the highlight of his miniscule screen career. The marriage ended primarily because he could not handle his new wife's instant fame and the baggage that came with it. Their relationship was further eroded when she won a Supporting Actress Academy Award for her performance in Cactus Flower (1969).
Goldie & Warren Beatty in $ (1971)
In fairness to Trikonis, Goldie wanted children but he distrusted her flightiness. 'She went off and did all kinds of wild, weird things', he recalled. 'She was running around with Warren Beatty, Barbra Streisand and Jack Nicholson, the one percent. It was not my world. So we grew apart and split.' Actress Lee Grant has since said that everyone on the set knew that Goldie was sleeping with Warren Beatty when they were making Shampoo (1975), even though she vehemently denied it. She was still wed to Gus at the time and Beatty was heavily involved with Julie Christie. Years later, Goldie's future second husband, musician Bill Hudson, wrote that she confided to him she had been intimate with Beatty several years earlier as well, when they were in a movie titled $ (1971).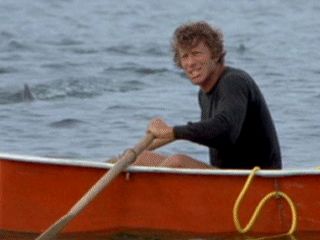 Ted Grossman about to be lunch in Jaws (1975)
After separating from Trikonis, Goldie dated stuntman Ted Grossman for a while. He co-ordinated all the stunts in numerous movies, among them Jaws (1975), and even landed some screen time in that particular film. He was the man seen paddling the boat in the estuary, when it was attacked and his character was taken by the shark. Ted and Goldie had first met on the set of The Sugarland Express (1974). From 1973 until 1975, Goldie lived with Swedish actor Bruno Wintzell, whom she met on the set of The Girl from Petrovka (1974). Media reports that they secretly married were erroneous. She was, in fact, still married to Gus. She also dated the Italian stud Franco Nero for a few months in 1975.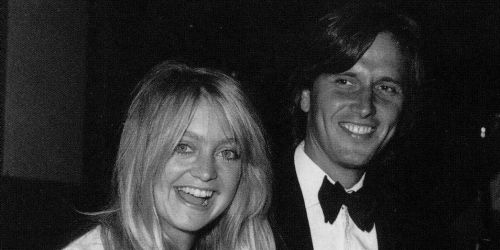 Goldie & Bruno Wintzell in the early seventies
Goldie and Hudson got together in 1975, on a first-class flight from New York to Los Angeles and dated for a year before tying the knot. The bride was eight months pregnant when they wed on July 3, 1976. Their son Oliver entered this world on September 7. They had two children – Oliver and future actress Kate Hudson (born in '79). Goldie raised eyebrows in 1977 when she was quoted as saying: 'Monogamy is impossible these days for both sexes. I don't know anyone who's faithful or wants to be.' Not surprisingly, she filed for divorce in 1980 and the marriage officially ended in 1982.
With husband #2, Bill Hudson
Romance with French actor Yves Renier began in 1980, while she and Hudson were still man and wife. Goldie walked out on her children, Oliver who was three and four-month old Kate! By 1982 Renier had moved on. After Moroccan businessman Victor Drai ended his long-term relationship with British beauty Jacqueline Bisset, he took up with Goldie, their romance surviving two years until she connected with Kurt Russell in 1983. Before that happened, she co-starred with Burt Reynolds in Best Friends (1982) and dated him for a couple of months in early 1982.
Kurt, Goldie & daughter Kate Hudson
Goldie and Kurt had already met back in 1966, while they were filming The One and Only, Genuine, Original Family Band, but nothing had come of it. When they met again on the set of Swing Shift (1984) in February '83, however, there was instant chemistry and they ignited a relationship that is still flourishing today. They had a son together (named Wyatt) who was born in 1986. In 2000 and again in 2004, their relationship seemed to falter for a while, however.
Goldie meets Imran Khan
During these alleged separations, Goldie was linked to newsman Charles Glass and to Pakistani cricketer (and later President of Pakistan) Imran Khan. Happily, the separations were not permanent and, as of the time of this writing, (December 2019) Goldie and Kurt's time together has entered into its 36th year. Sixty-eight year-old Kurt and seventy-three year-old Goldie are easily Hollywood's longest-lasting unmarried couple. Daughter Kate has followed suit, deigning not to wed the fathers of her last two children.